Description
The VIRAL DOPE Campaign is $300.00 every 3 months "automatic" recurring charge to your debit or credit card. The charge of $300.00 will be on the same day of the purchase every 3 months. The campaign is cancellable 7 days before the due date. This is a month-to-month service agreement and not a contract. Please review & E-Sign the card authorization agreement here.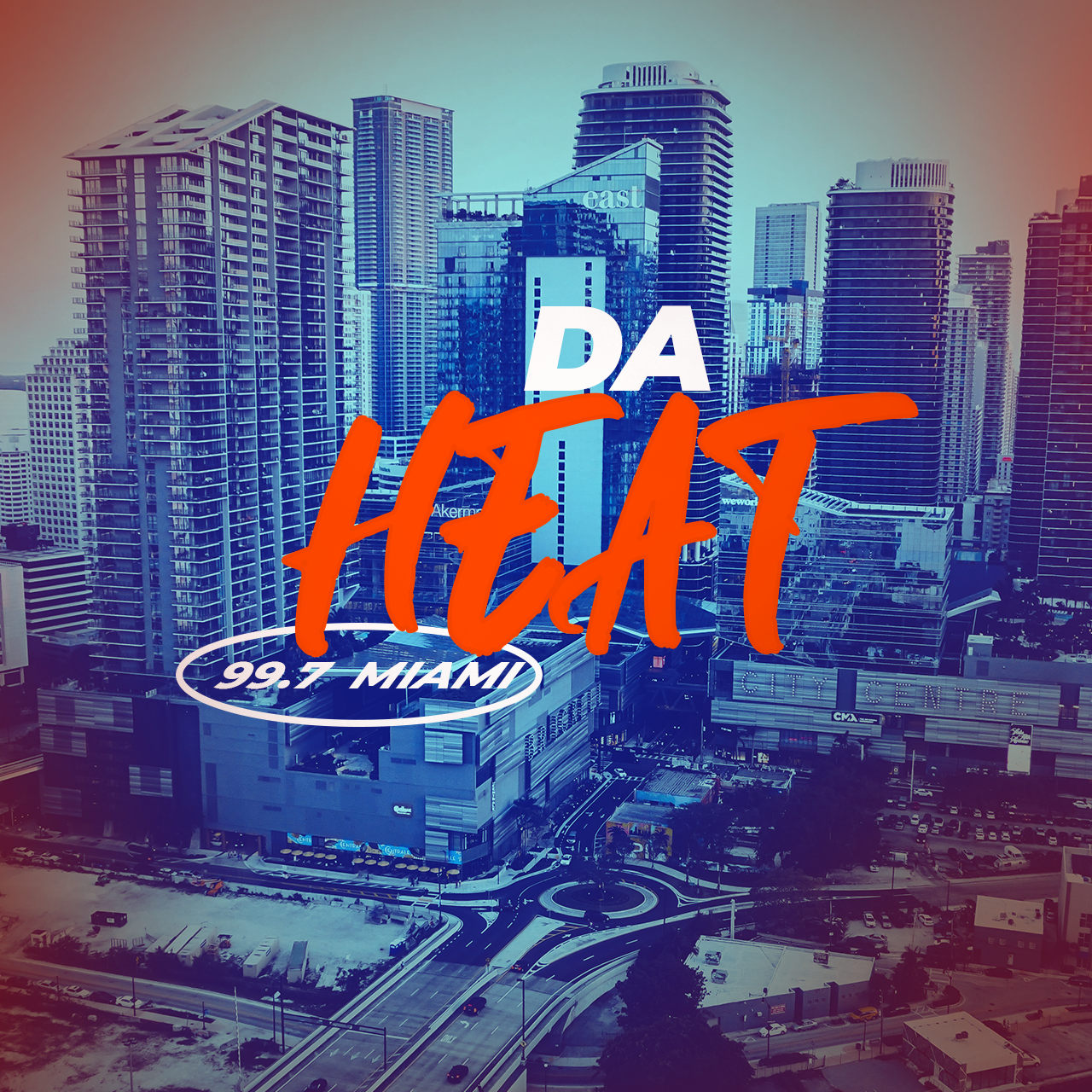 The featured artist receives radio airplay on 99.7 DA HEAT Miami powered by iHeartRadio. 99.7 DA HEAT Miami reports to all major Performing Rights Organizations. The featured artist track airs 2X per day during premium timeslots.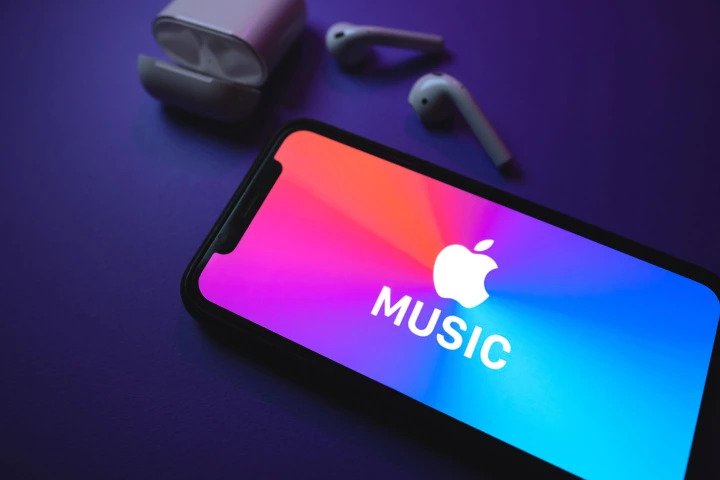 POWER 102.8 LOS ANGELES streams globally on Apple Music. "Hey Siri, play POWER 1028 LOS ANGELES". Users can listen to POWER 102.8 LOS ANGELES on the go and via Apple Carplay. Stream POWER 102.8 LOS ANGELES on Apple Music here
The featured artist receives access to RADIOPUSHERS's exclusive online Instagram portal. The IG Portal is an online dashboard of curated human Instagram users.
RADIOPUSHERS's elite research team analyzes thousands of Instagram users to identify the best fit for a wide range of artists. RADIOPUSHERS research team extracts targeted users from premium hashtags. For example, we engage with female users that use the hashtag #collegegirls. This hashtag is super-active on Instagram. The featured artist receives access to a minimum of 125 people monthly.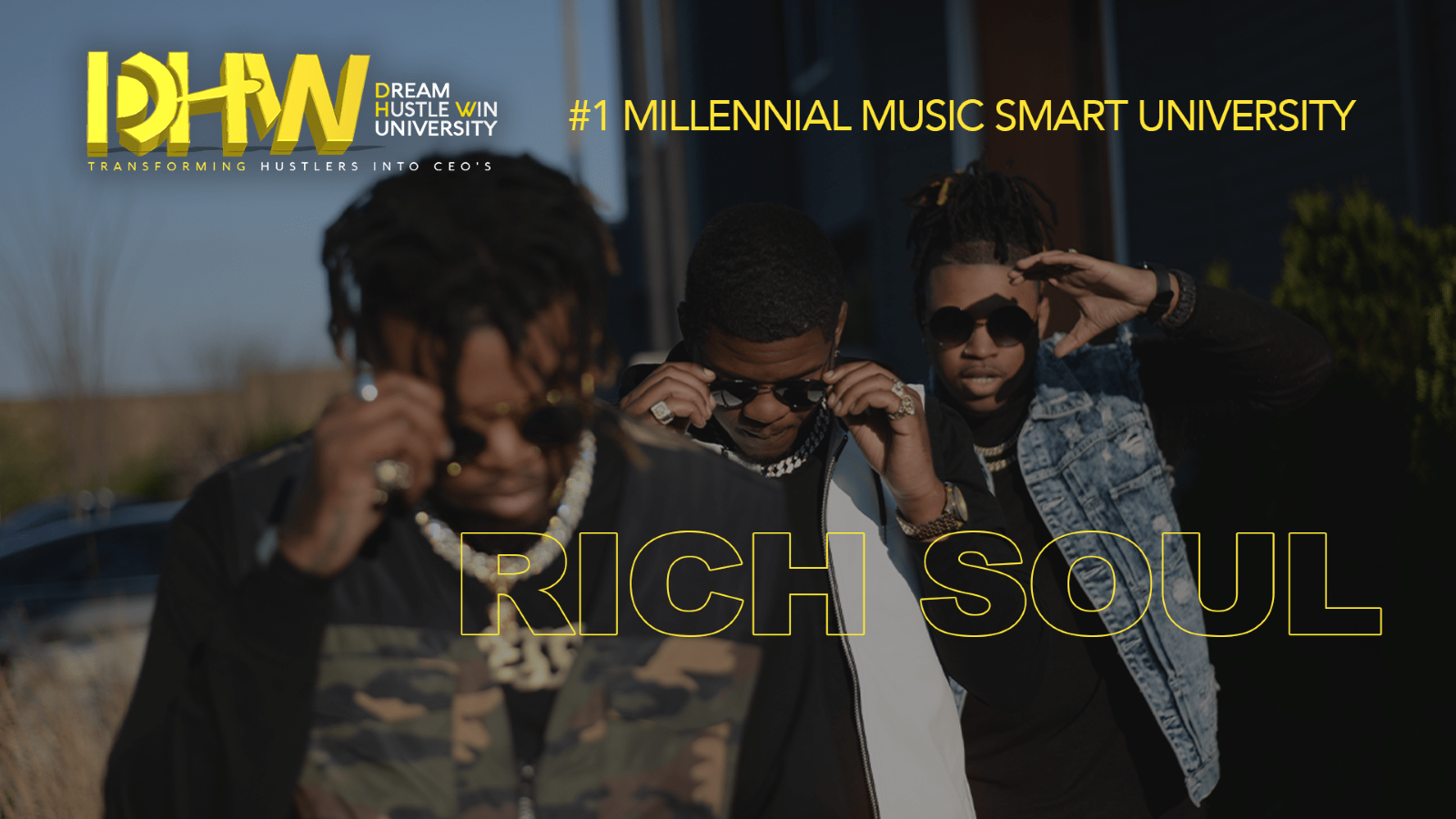 The featured artist receives access to DREAMHUSTLEWIN University. DREAMHUSTLEWIN University is an online learning and development resource for emerging artists.
Each month artists speak one-on-one to music executives for a minimum of 30 minutes. During the monthly conference calls, anything business related is discussed. Having access to top-level advisors is critical regarding an artist's decision-making process.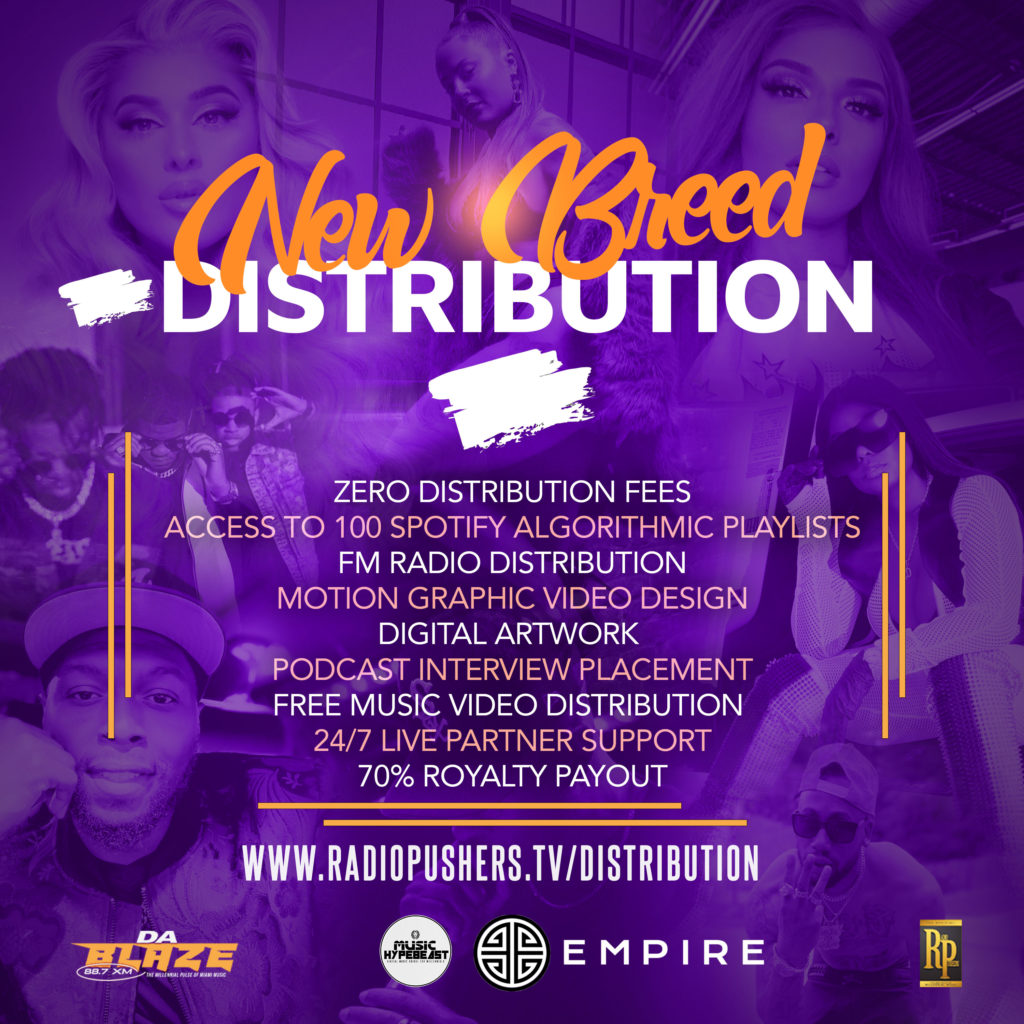 The featured artist receives video distribution via MUSICHYPEBEAST/EMPIRE. MUSICHYPEBEAST, powered via EMPIRE, distributes music videos to the following platforms:
Apple Music (Guaranteed Placement)
TIDAL (Guaranteed Placement)
VEVO (Guaranteed Placement)
XITE (XITE is a premium video streaming platform available worldwide on Comcast Cable, Apple TV, Roku, and Amazon Fire TV. XITE adds videos to its library based on its discretion.
The featured artist can submit one video per month at zero cost. Each additional video submission initiates a one-time fee of $50.00 per submission.
Artist's keep 70% of all video revenue and 100% ownership of their product. The featured artist can request a takedown of their visual at any point. The featured artist pays ZERO renewal or upload fees.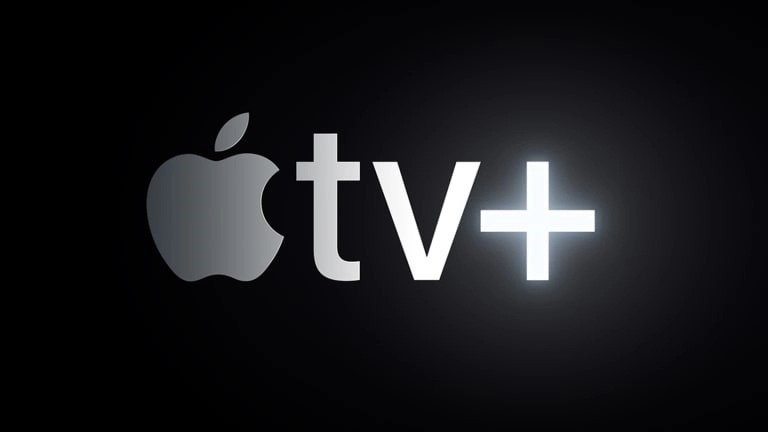 The featured artist receives video syndication on RADIOPUSHERS TV. RADIOPUSHERS TV streams globally exclusively on Apple TV. Apple TV boasts over 20,000,000 (Million paid subscribers). Apple TV is a premium streaming platform available on all smart TV's and devices. RADIOPUSHERS TV provides an on-demand and live streaming platform for subscribers.
Every submitted visual is meticulously analyzed for quality, substance, mass appeal, and pure DOPENESS. RADIOPUSHERS TV only broadcasts game-changing visuals. The featured artist video airs daily on a scheduled playlist and on-demand. All music videos must be edited for non-explicit content. RADIOPUSHERS offers a video editing service to edit all music videos.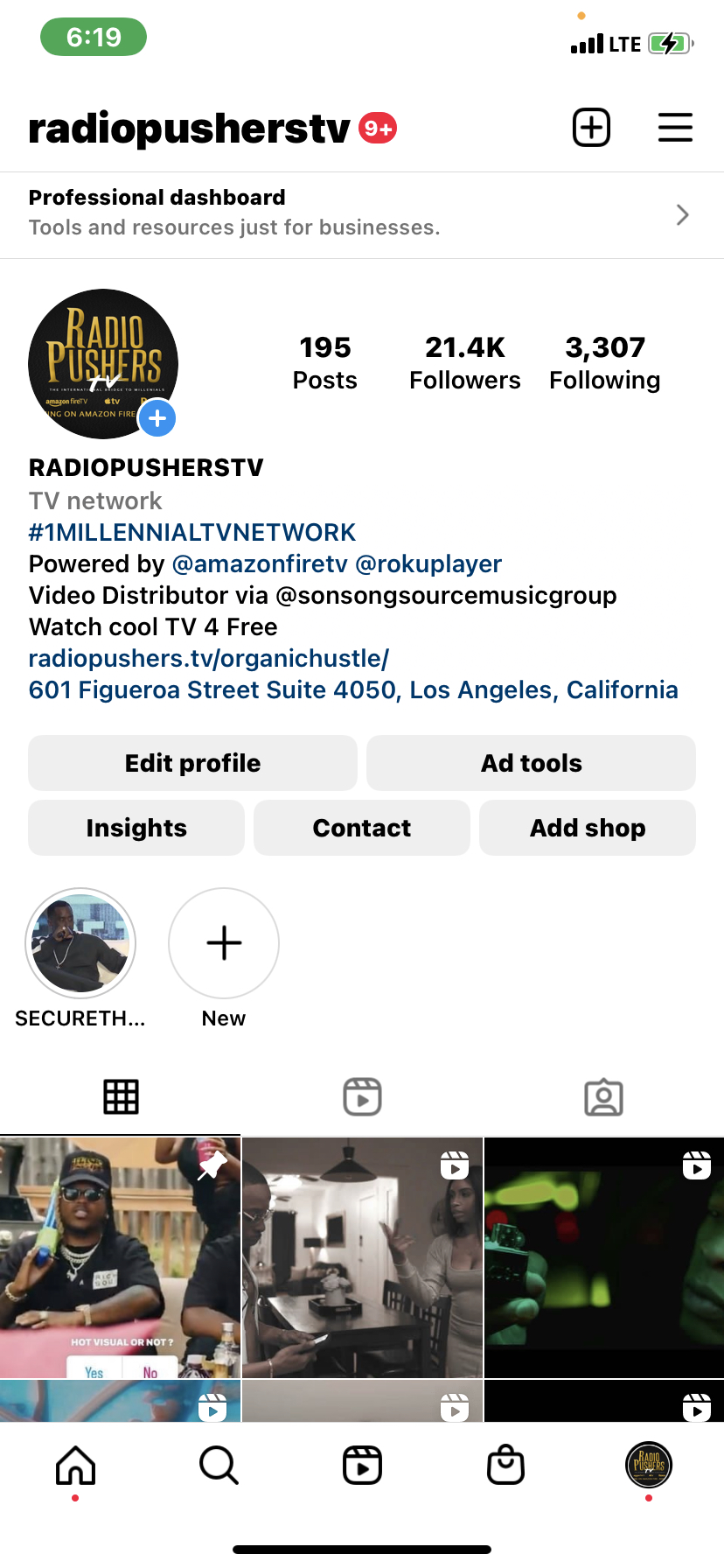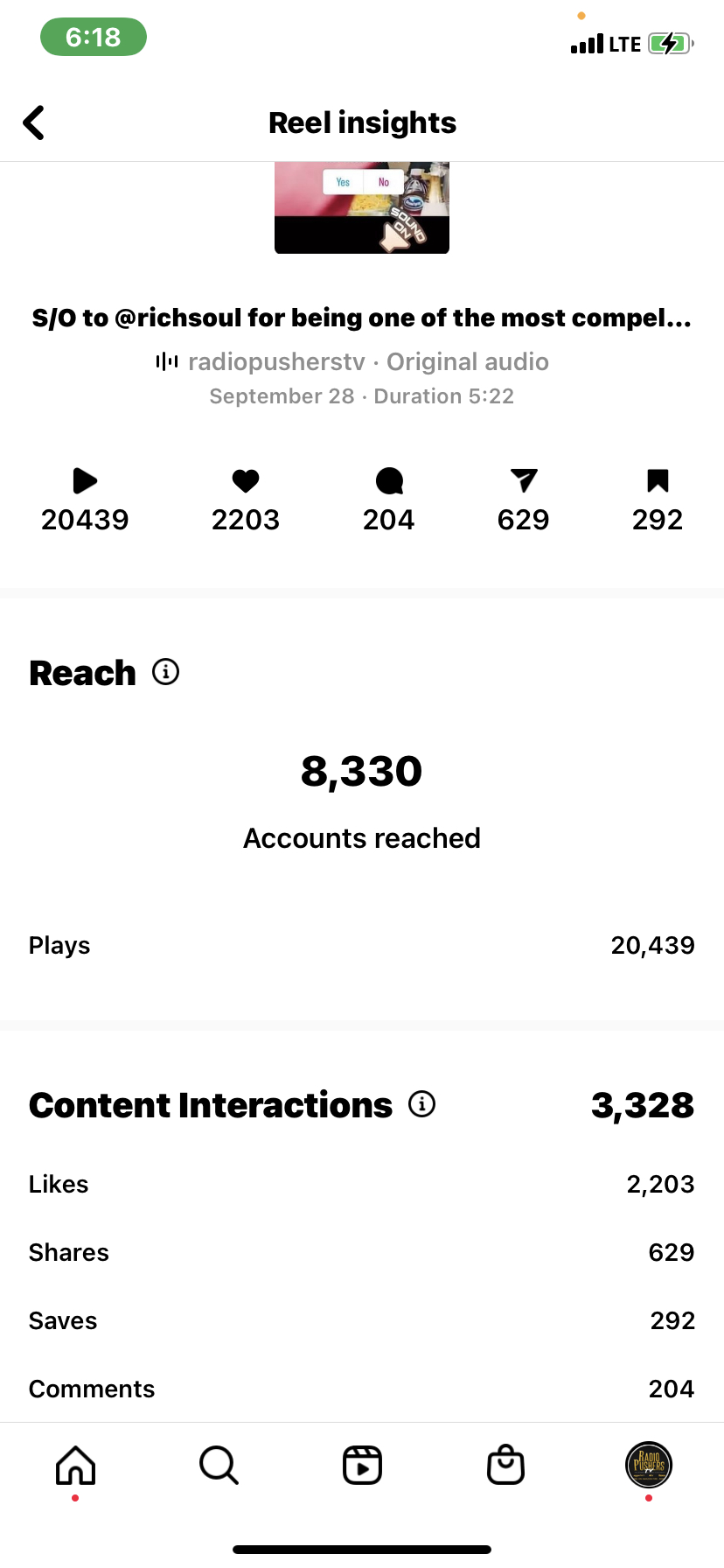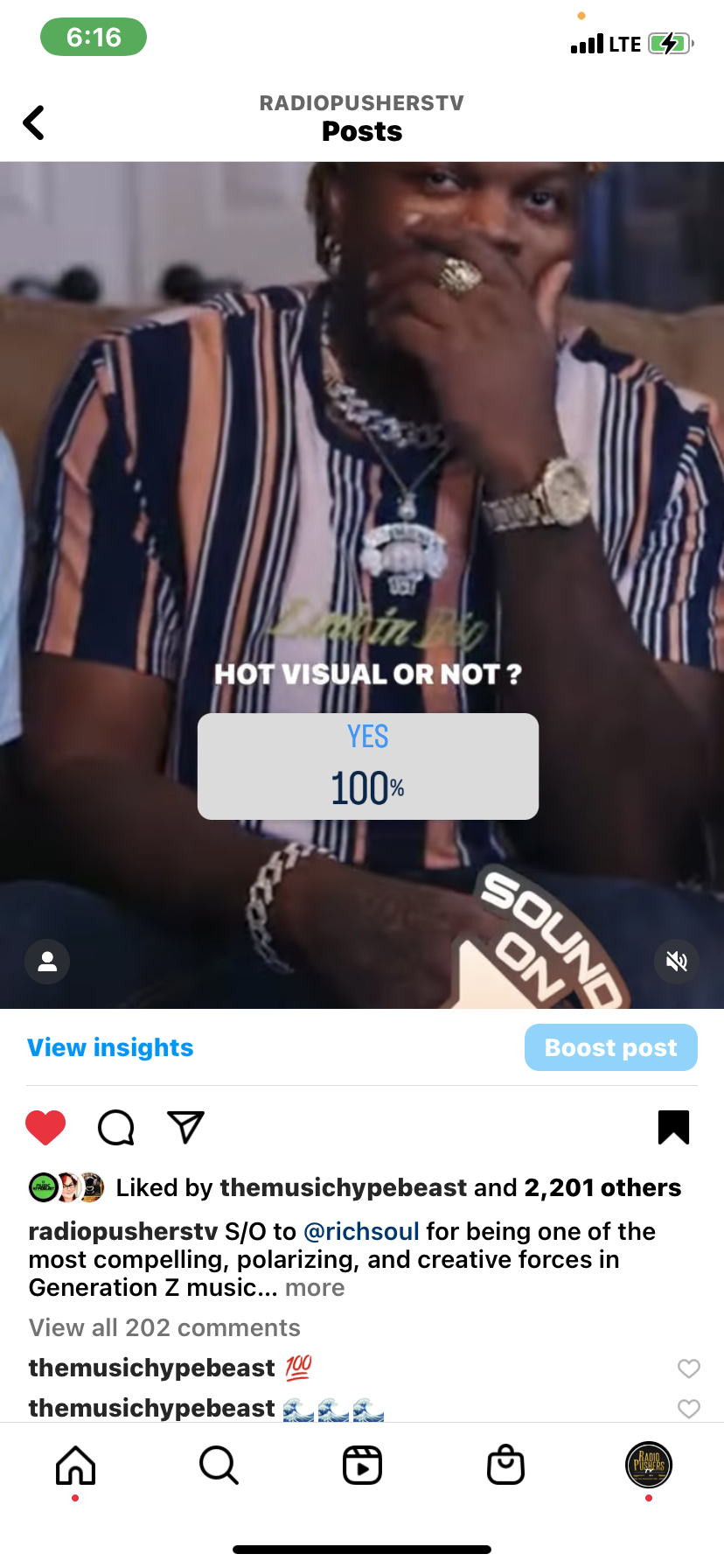 The featured artist video receives social media marketing powered by RADIOPUSHERS TV Instagram page. RADIOPUSHERS TV Instagram page boasts over 22,000 followers and averages 150+ comments per post. RADIOPUSHERS TV advertises the designated video on their IGTV channel. Follow RADIOPUSHERS TV Instagram account here: https://www.instagram.com/radiopusherstv The maximum video time duration for IG promotion is 5 minutes.

Featured artist video receives admission into the RADIOPUSHERS TV YouTube Community. RADIOPUSHERS TV YouTube Community includes artists, DJs, music enthusiasts, executives, and super cool people.
The video is shared with a minimum of 100 people inside the RADIOPUSHERS TV YouTube Community. The designated video receives organic comments and shares for optimal engagement.
The designated visual is added to the VIRAL DOPE YouTube Playlist for 30 days. RADIOPUSHERS TV YouTube Community promotes the playlist to United States and Canadian consumers for views, likes, subscribers, and shares.
All traffic is verified via YouTube Studio. RADIOPUSHERS YouTube Community boasts over 1,500 subscribers.
*DISCLAIMER- All views are generated via YouTube suggested, Instagram, Facebook, and YouTube Upnext, and YouTube Home. These views are originated from organic and verified YouTube sources. NO BOTS!!!!!!!!!!!!!!!!!!!!!!!!!!!!!!!!!!
Watch the VISUAL MASTERPIECE powered by BIG HEAD BANDZ below: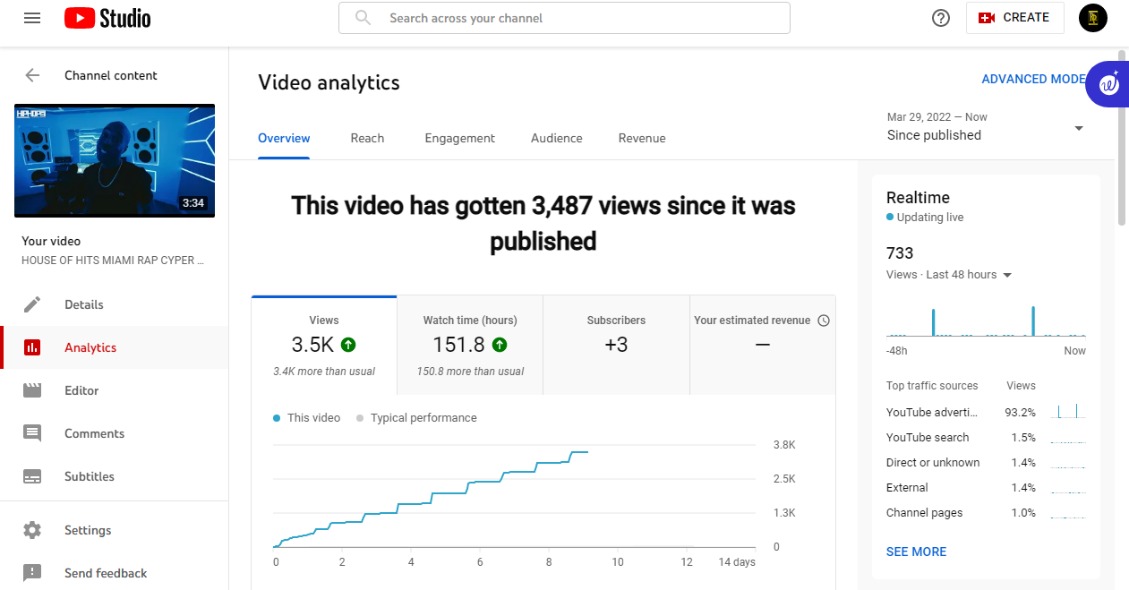 REVENUE INCENTIVE FOR THE FEATURED ARTIST: 
RADIOPUSHERS selects multiple artists monthly for its 'Emerging Visual Icon Award.' Artists invest blood, sweat, tears, and money into producing life-changing visuals. However, indie artists face monetization challenges on mainstream DSPs. Trying to meet minimum thresholds prevents artists from ever reaping any financial rewards.
RADIOPUSHERS rewards handpicked artists for their visual artistry. The selected winners receive a minimum of $100.00. RADIOPUSHERS visual curation team evaluates each submitted video.
RADIOPUSHERS curation team factors in public opinion and social media reaction. Each month RADIOPUSHERS selects different winners. An artist can win multiple times if their visual is picked.
The featured artist receives a revenue share of 10% after being on the platform for six months. The 10% revenue is divided equally based on the number of network subscribers.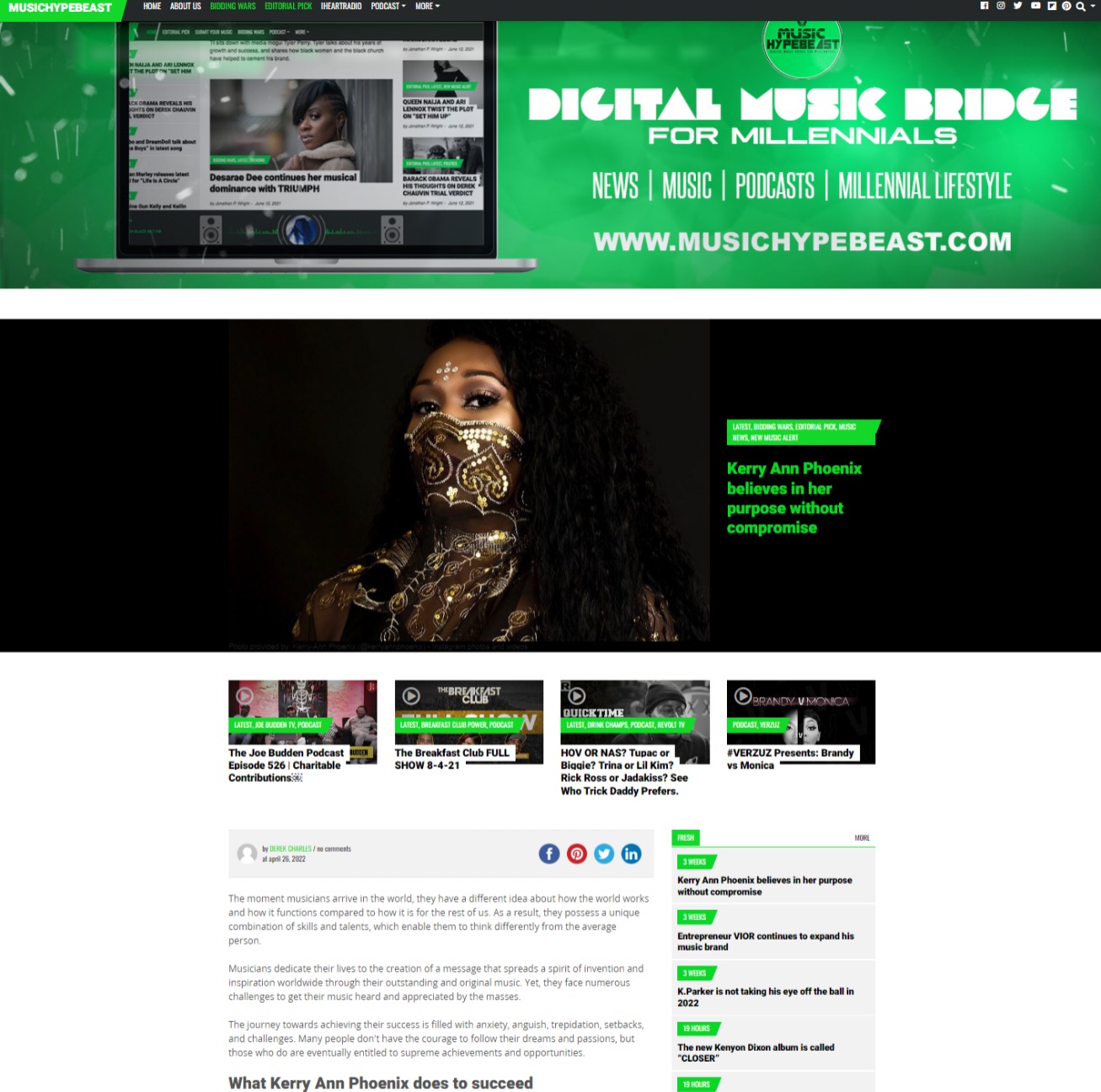 The featured artist receives a full-page 150-word editorial feature inside MUSICHYPEBEAST Magazine. MUSICHYPEBEAST Magazine is one of the premier entertainment and lifestyle media publications. MUSICHYPEBEAST Magazine is a high-ranking Google News site (Domain Authority of 55+). MUSICHYPEBEAST Magazine is a verified media publication on Muck Rack and a globally recognized mainstream news outlet.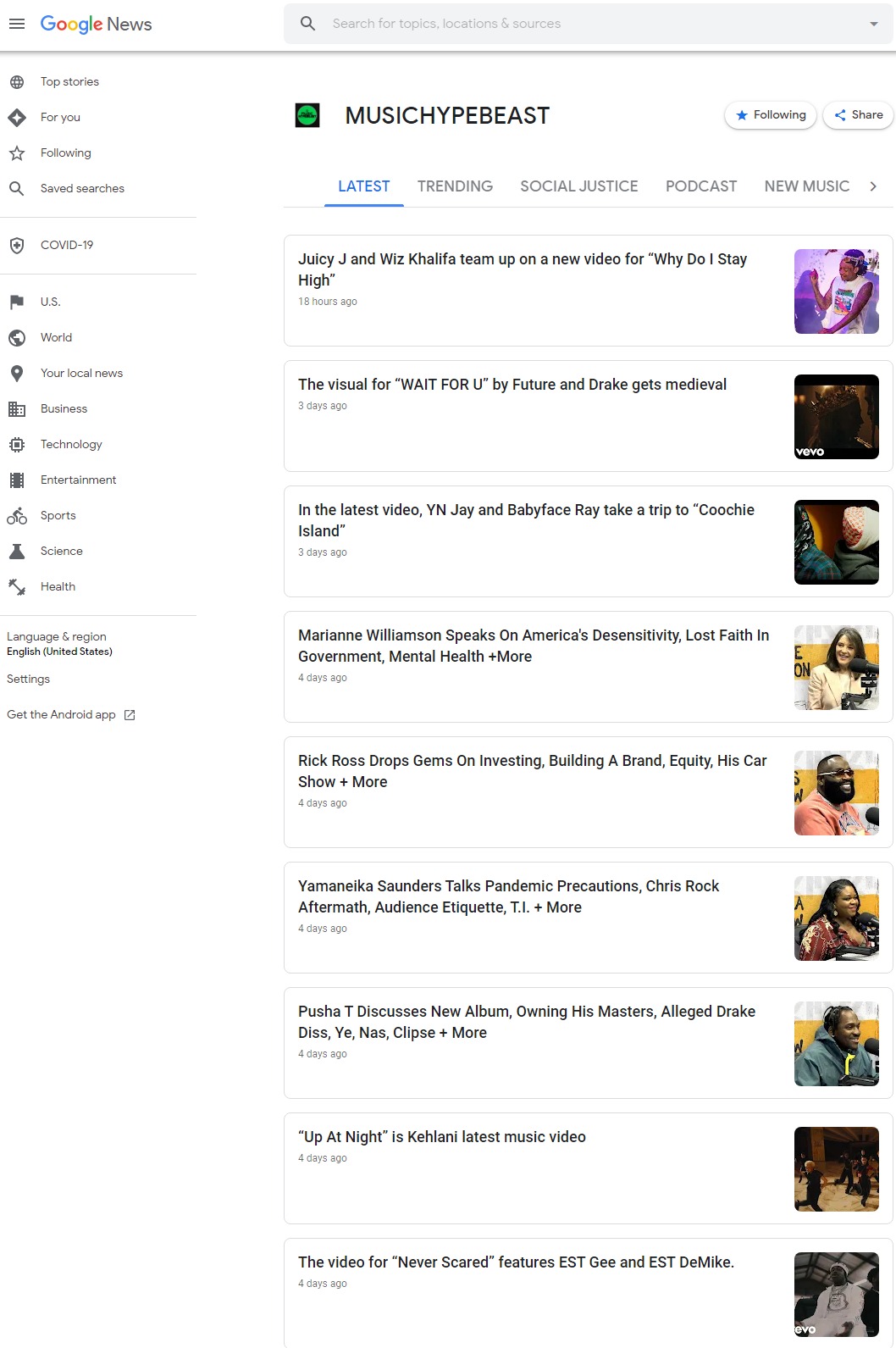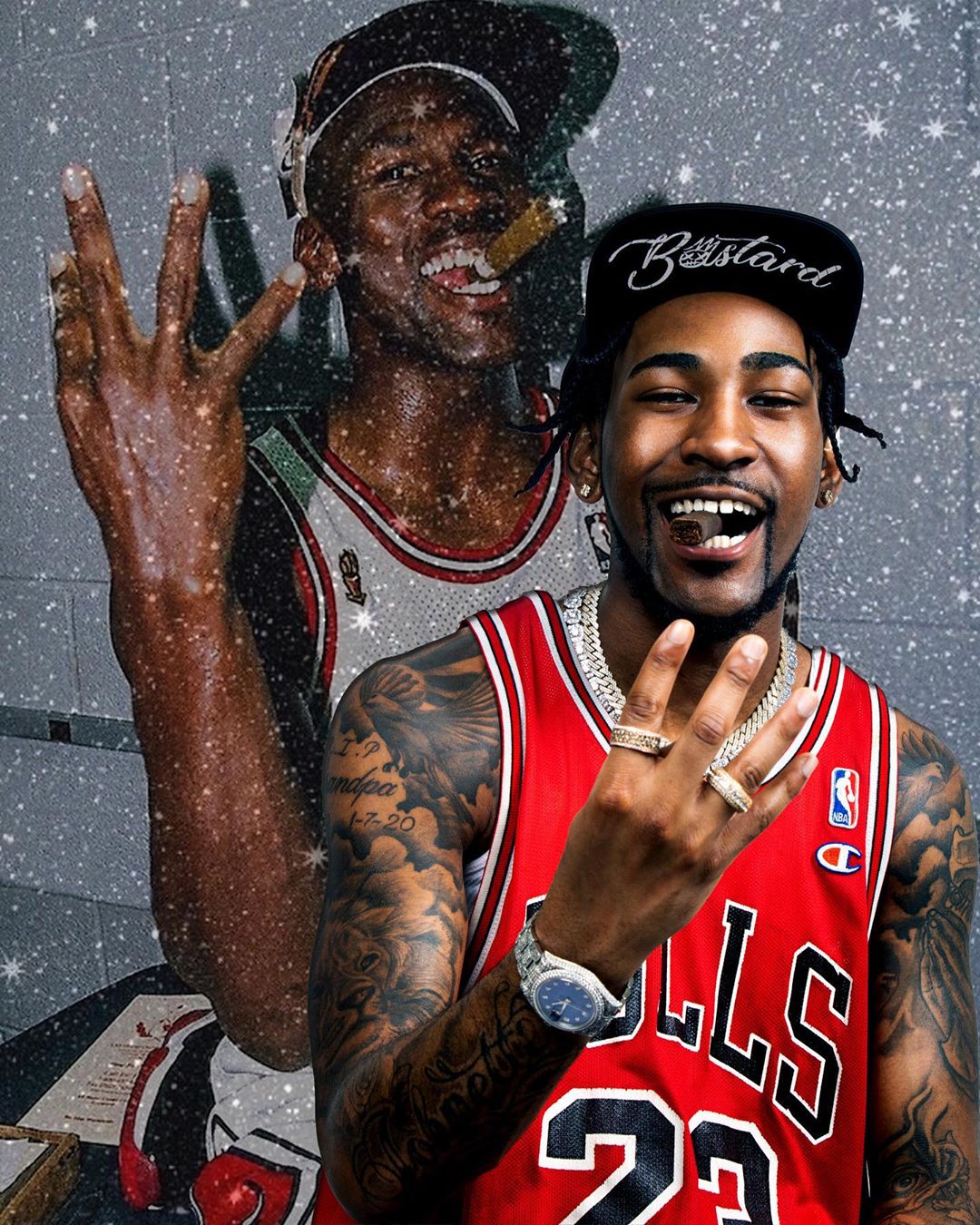 Featured artist receives a 25-minute livestream interview on the VIRAL DOPE Podcast powered by RADIOPUSHERS TV and iHeartRadio. The visual podcast airs on RADIOPUSHERS TV official YouTube Channel. RADIOPUSHERS TV YouTube generates a minimum of 50,000 views and boasts over 1,200 subscribers.
The audio version airs on iHeartRadio, Amazon Music, Spotify, iTunes, Deezer, and Pandora (delivery on their platform fluctuates.)
The Viral Dope Podcast is hosted by several dynamic people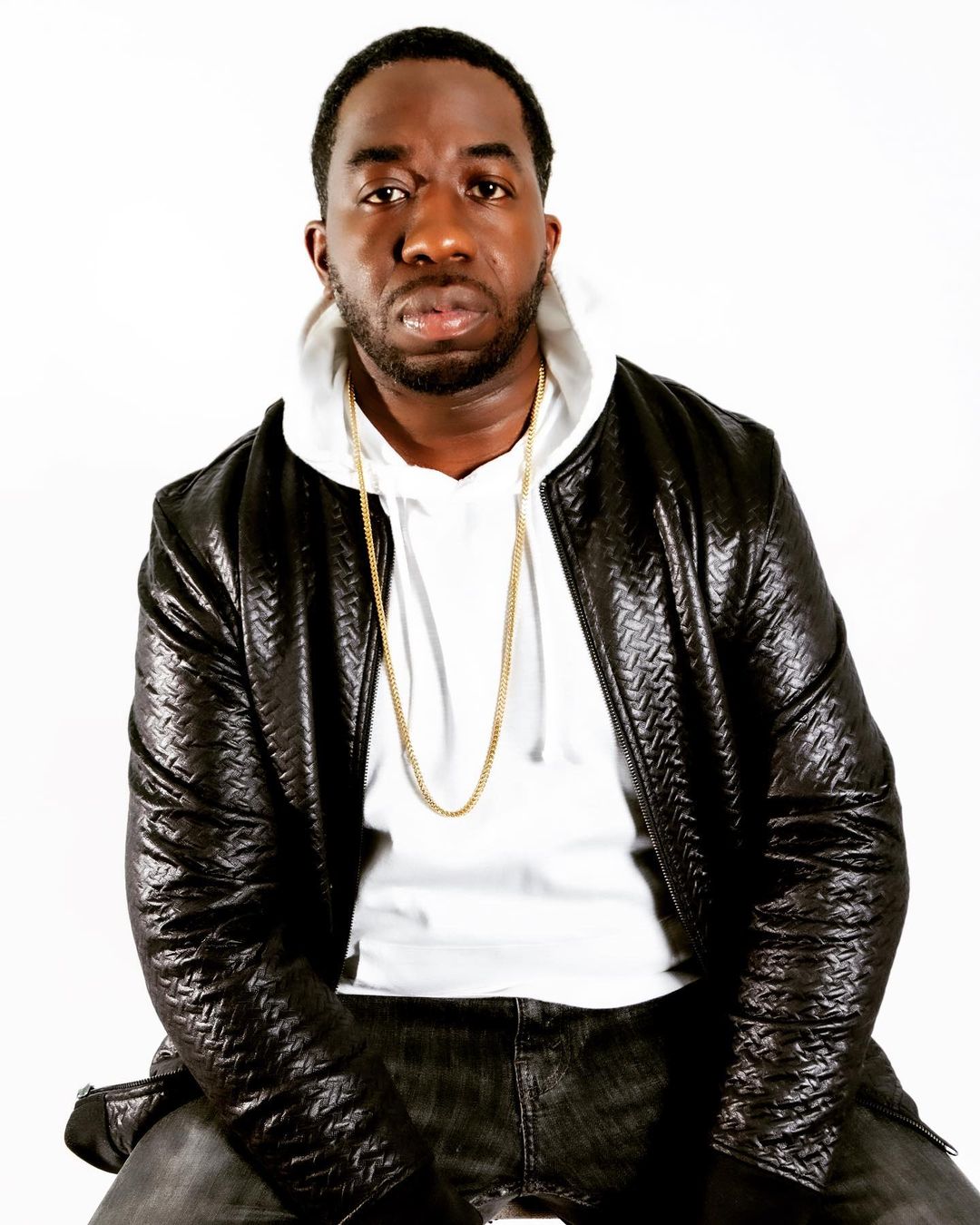 DJ WESWILL IG: #IWorkDaily (@djweswill)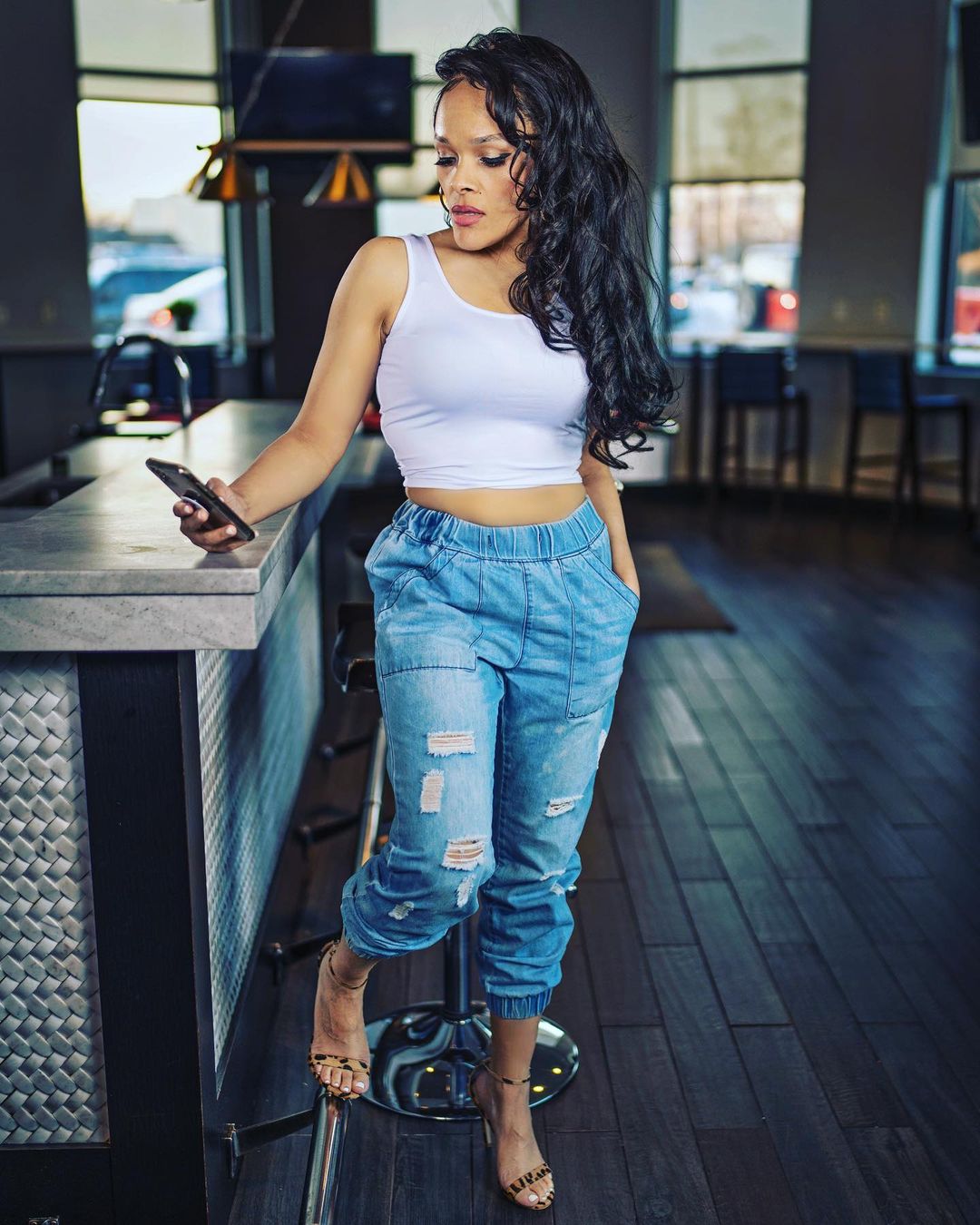 Zoe RoseGold IG: Zoe RoseGold 🇭🇹🇺🇸 (@officialzoeenyc)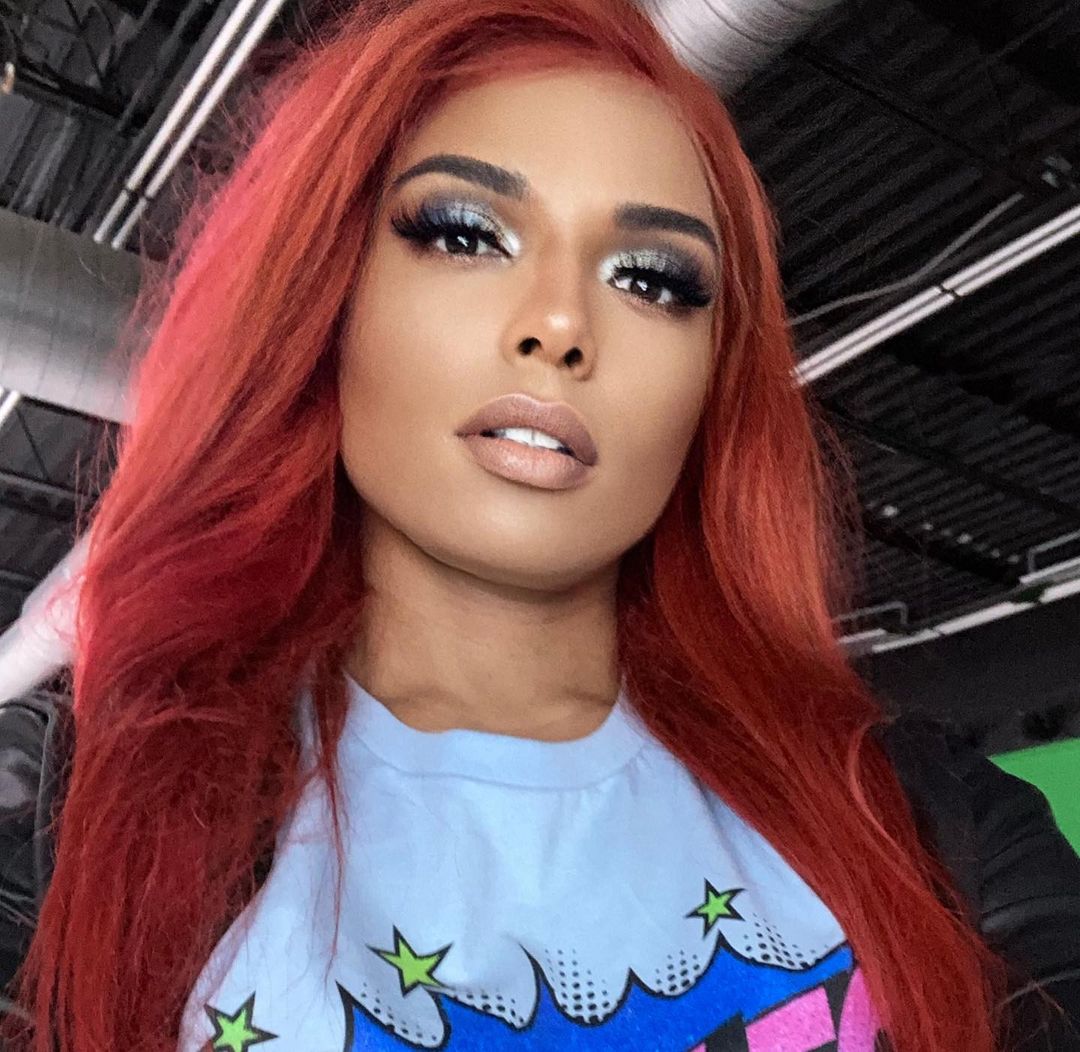 Kareesh Forreal IG: Kareesh Forreal (@kareeshforreal)
All sales are final upon purchase. Campaign details are subject to change based upon digital service market demands and rate increases across consumer platforms.