Description
The SPOTIFY ALGORITHMIC DISCOVERY BLUEPRINT Campaign is $3,000.00 – $35,000 and requires no contract. The $3,000.00 – $35,000 does not recur or automatically charge your debit card. You will need to create a FREE artist profile account here My account | RADIOPUSHERS Please review & E-Sign the card authorization agreement here.
The featured artist track is reviewed by RADIOPUSHERS and 99.7 DA HEAT MIAMI's music curation team for placement into Spotify Algorithmic-based playlisting. The featured artist's track is initially submitted to the high-traffic Spotify Studio Ad Campaign created by RADIOPUSHERS once the music curation team has approved it. RADIOPUSHERS's Spotify Studio Ads targets the artist's profile, not just a single track.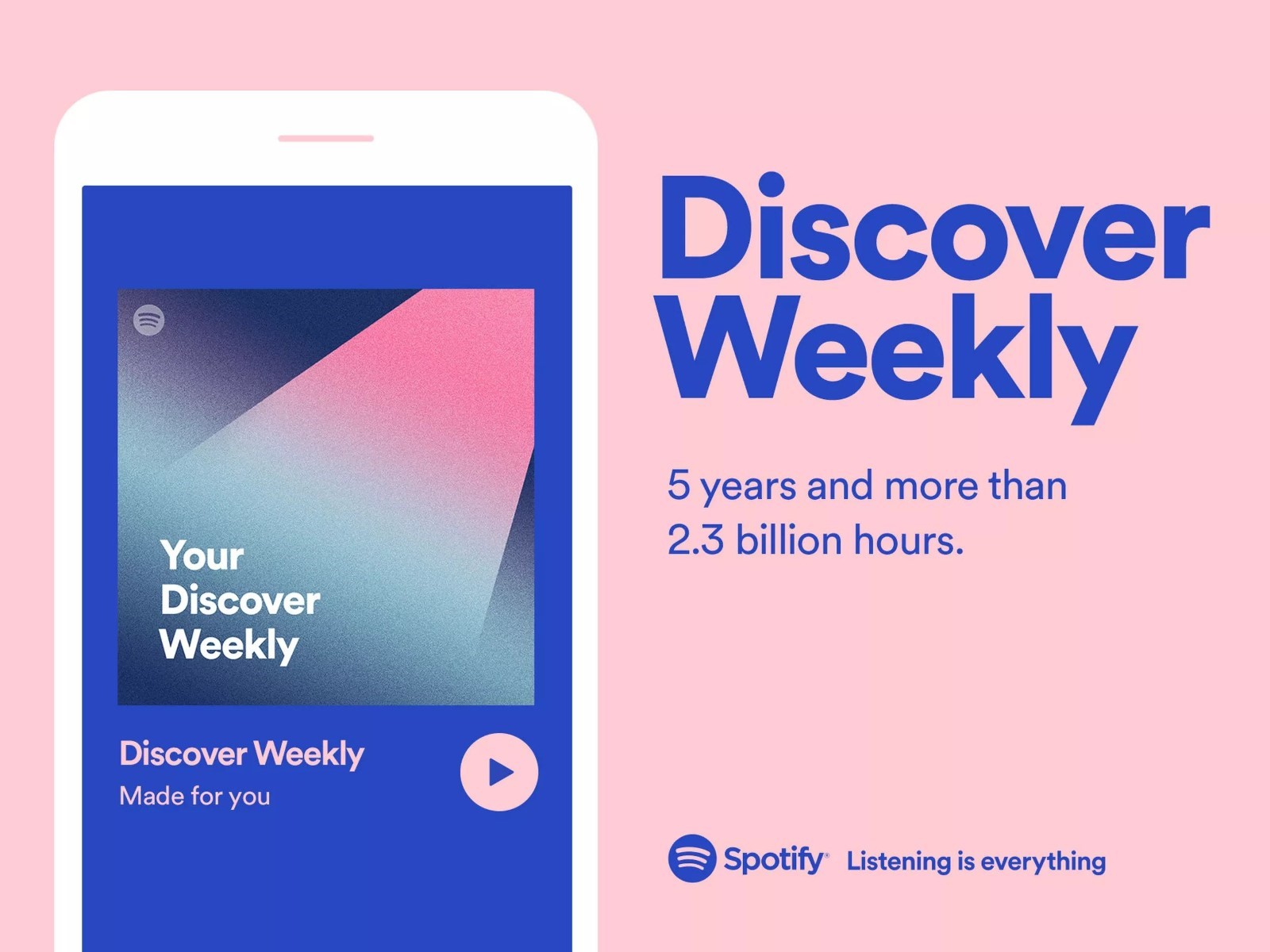 Spotify Playlisting placement includes targeted triggering for Discover Weekly, Release Radar, On Repeat, Radio, Your Daily Mix, and more. Every Monday, Spotify's Discover Weekly playlist includes thirty never-before-heard songs for over 300 million users. Discover Weekly is a critical component within Spotify's Algorithmic system.
Spotify Studio Ad and Playlisting performance is solely dependent on the artists' quality of music when it comes to play counts, saves, and followers gained.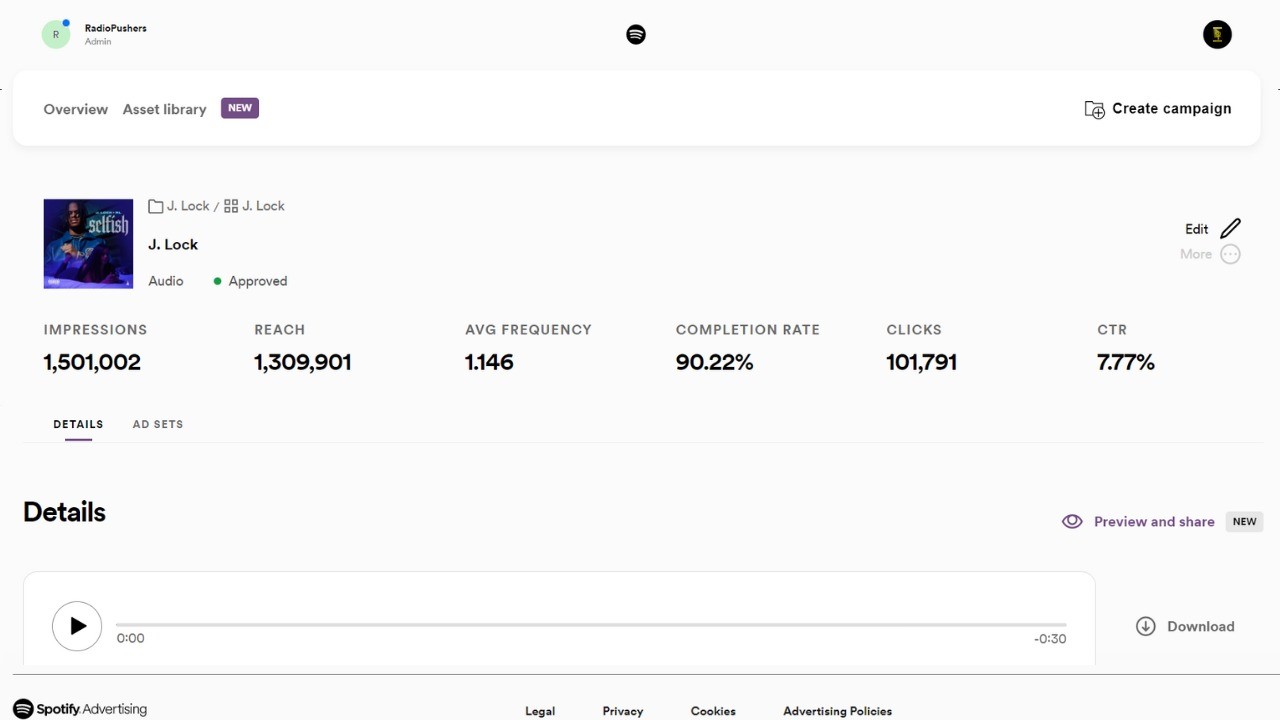 The screenshot above represents real organic results from a previous RADIOPUSHERS and RSG Agency client.
On average, an artist receives a minimum range between 30,000 to 50,000 streams (Streams are the actual number of plays and do not impact the monthly listener total. Monthly listeners represent the unique amount of people who streamed the artist's music within the past 28 days).
For progressive growth artists, RADIOPUSHERS and MASS URBAN offer multiple Spotify Algorithmic streaming tier platforms.
Tier 1- 60-Day Spotify Studio Ad & Algorithmic Playlisting for 30,000-50,000 (minimum) $3,000.00
Tier 2- 60-Day Spotify Studio Ad & Algorithmic Playlisting for 70,000-100,000 (minimum) $4,500.00
Tier 3- 60-Day Spotify Studio Ad & Algorithmic Playlisting for 200,000-300,000 (minimum) $7,000.00
Tier 4- 60-Day Spotify Studio Ad & Algorithmic Playlisting for 400,000-600,000 (minimum) $13,000.00
Tier 5- 60-Day Spotify Studio Ad & Algorithmic Playlisting for 800,000-2,000,000 (minimum) $23,000.00
Tier 6- 60-Day Spotify Studio Ad & Algorithmic Playlisting for 3,000,000-8,000,000 (minimum) $35,000.00