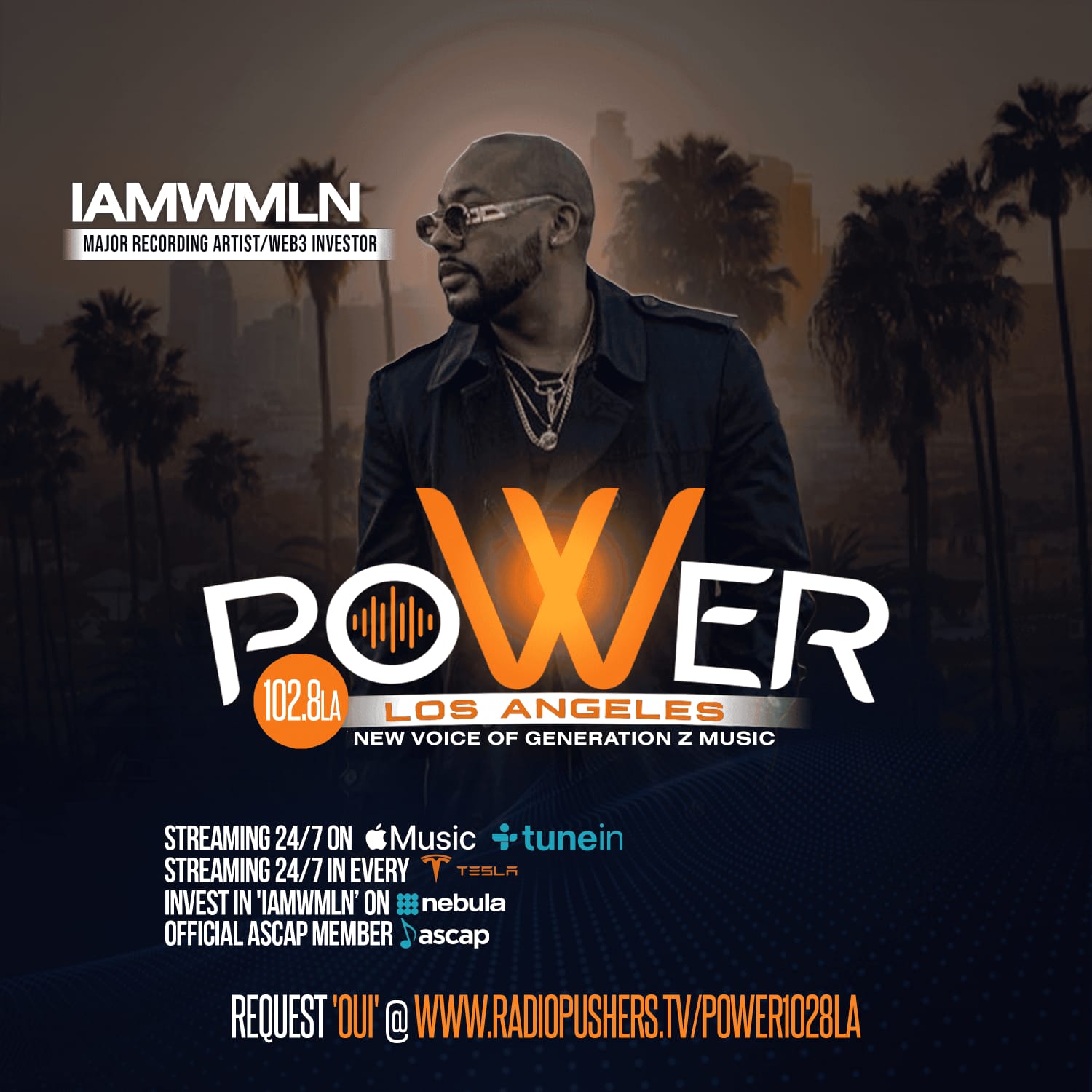 Welcome to the #1 Digital Branding & Monetization Agency for emerging artists.  All services our fueled by HUMATION (real humans working on your behalf).
Below is the MUSIC SUBMISSION FORM.  Click the START button and submit your music.  We PREFER 'radio-edit- versions of music.  If you don't have a radio-edit version, then submit your explicit track.
FOLLOW EACH STEP BELOW (EVERY STEP IS CRUCIAL, SO DON'T SKIP ANYTHING): 
STEP 1:
Submit your music on the form below.
STEP 2
Schedule your interview for the POWER 102.8 LOS ANGELES PODCAST BELOW:
STEP 3:
FOLLOW 'US' ON TWITCH BELOW

:
STEP 4:
Review the RADIOPUSHERS artists, brand, and Google Business reputation: Click Here
 STEP 5:
Follow 99.7 A HEAT MIAMI on TWITTER, IG, & iHeartRadio BELOW (We'll Follow Back)
 STEP 6:
RSVP with your cellphone number to receive free airplay on POWER 102.8 Los Angeles here: