Description
The Digital Mogul

Campaign
is
$
400.00
monthly

"automatic" re
curring
charge to your debit or credit card. The charge of

$

400.00
 will be on the same day of the purchase each month. The campaign is cancellable

7 days

before the due date. This is a month-to-month service agreement and not a contract.

Please review & E-Sign the card authorization agreement 
here
.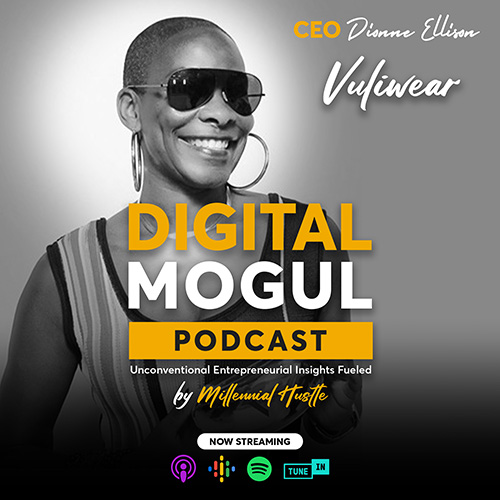 Featured entrepreneur receives a 20-minute pre-recorded phone interview on the Digital Mogul Podcast.  The Digital Mogul podcasts broadcasts unconventional business success stories from innovative entrepreneurs worldwide.  The Digital Mogul Podcast airs on multiple digital streaming platforms including Spotify, iTunes, TUNEIN, Google Play, and more.
RADIOPUSHERS provides Human Curated Instagram Profiles based upon the desired targeted audience. For example, if you own a clothing company that caters to females ranging in age between 18-45 years old, RADIOPUSHERS social media targeting system handpicks high active Instagram user's who have the highest possibility of following and engaging the business owner profile posts. RADIOPUSHERS's exclusive arrangement is powered by "Human Intelligence" called "HUMATION." 
RADIOPUSHERS "physically" interacts with thousands of niche Instagram users customized for the featured business owner. RADIOPUSHERS targets premium hashtags, keywords, specific age groups, posh content, and an amazing Instagram swag to optimize engagement and user growth.
The staff of RADIOPUSHERS analyzes hundreds of Instagram user's to ensure the highest level of premium engagement and compatibility. Every business owner desires to create an organic and responsive active Instagram online community. Accessing curated premium Instagram users increases and strengthens every entrepreneur's ability to retain and expand their online community. Buying "Sponsored Ads" limits the organic "targeted" reach of an organizations marketing efforts.
RADIOPUSHERS's exclusive social media system delivers the people directly to your inbox for optimal performance. RADIOPUSHERS social media system engages each targeted user before we distribute the selected users. This process enables the pre-selected Instagram user's to become familiar with our social media engagement network. Necessarily, RADIOPUSHERS "pre-approves" Instagram user's on behalf of the CEO.
RADIOPUSHERS interacts with every "pre-selected" Instagram profile user via Instagram story-watching, real human comments, and post likes. RADIOPUSHERS's "natural" engagement flow pattern gauges the responsiveness and effectiveness of the Instagram user. The entire purpose of ACCESS GRANTED is to EMPOWER GROWTH and OPTIMIZE MONETIZATION capacity.
RADIOPUSHERS provides a "HUMAN CURATED INSTAGRAM PLAYLIST" of followers that match your profile at the highest level of compatibility.
The featured organization completes an online inquiry form that informs RADIOPUSHERS of the desired targeted followers. Upon completion of the online form, the RADIOPUSHERS Instagram research team examines and formulates a targeted list for the designated organization.
 The organization accesses their customized Human Instagram Playlist electronically via
www.monday.com
RADIOPUSHERS updates the customized digital board every Monday with new active users. Every organization downloads the "MONDAY" mobile app to access their playlist remotely.
RADIOPUSHERS platform enables CEO's to interact "DIRECT-TO-CONSUMER"!! NO MORE GUESSING WHO SAW YOUR PROFILE!
**The Instagram research team of RADIOPUSHERS delivers the initial Human Curated Instagram Playlist within seven days via www.Monday.com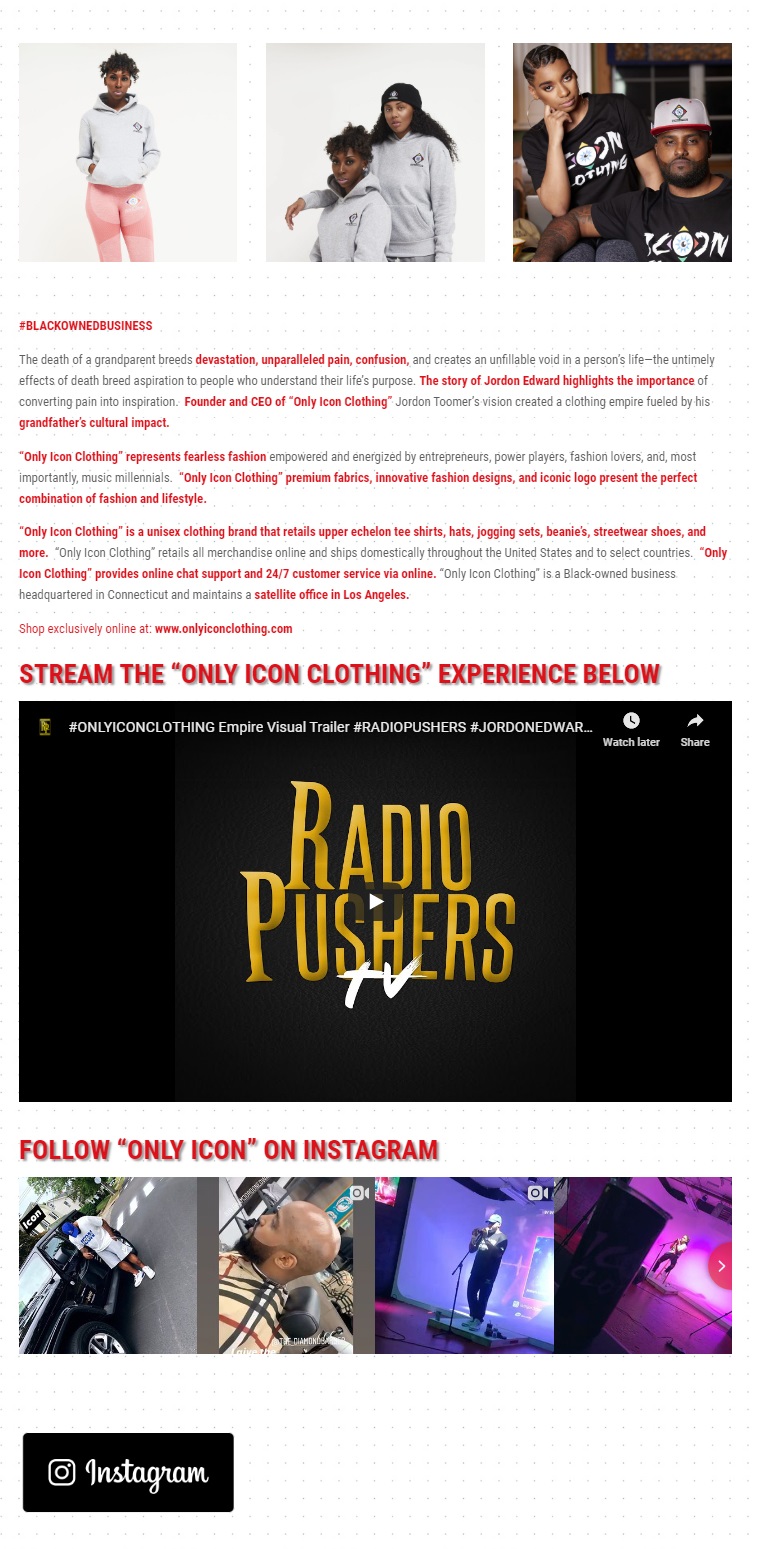 Featured entrepreneur receives a full page digital interactive feature on Click Here
C/O "Only Icon Clothing" feature ad: Click Here
The interactive feature includes
Embedded Mp4 promotional pre-roll visual of the targeted advertiser.  All pre-roll videos are mobile and desktop responsive.
Featured organization receives embedded Instagram interactive widget feed. The Instagram widget feed updates in real time on every new post.
Featured organization receives a customized YouTube video player of their channel.  The YouTube video player features multiple promotional videos from the CEO's channel.
Featured organization receives a minimum of "three" high resolution product images on the digital ad page.
Featured organization receives an official Press Release crafted and written in original content by RNH Magazine.  RADIOPUSHERS highlights multiple competitive advantages of the targeted digital brand on a positive platform.
The RNH MAG represents the new age rebel millennials in the world of music, art, film, photography, sports, fashion, and creative design. RNH Magazine's journalistic approach enables readers to see a panoramic view ofthe advertiser's message. The RNH MAG's chief focus is to highlight ultra-dynamic entrepreneurs and innovative thinkers of our generation who are creating a better "digital" tomorrow. The content within our online community is provocative, sexy, outside-of-the-box, and visionary.
CHECK OUT RNH MAGAZINE : CLICK HERE 
The featured organization receives a full-page interactive advertisement inside RNH (RESULTDANDNOHYPE) Magazine. The interactive feature includes the following multi-functional features:



Readers can stream featured YouTube videos from the advertiser promoting their product/service. Readers can subscribe, like, and share the YouTube video directly from the ad page.
RNH Magazine enables readers to engage the advertiser's social media profiles directly from the ad page. Readers can click onthe social media icon and become redirected to the page ofthe advertiser for instant optimization. RNH Magazine embeds social media links from the following accounts Twitter, Instagram, Facebook, Pinterest, Snapchat, and Linkedin.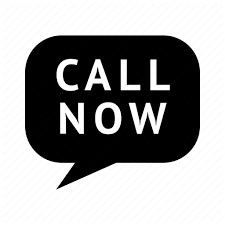 RNH Magazine enables readers to "click and call" the designated phone number of the advertiser's company. RNH Magazine creates a cellphone icon and embeds the phone number allowing the users to "click and call" from the ad page using a cellular or desktop phone application.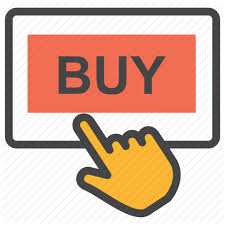 RNH Magazine enables readers to "purchase" products electronically from the ad page. RNH Magazine creates a "SHOP NOW" icon with an embedded URL link redirecting readers to the official website of the advertiser. RNH Magazine maximizes the monetization potential of the advertiser product/service.
RNH Magazine enables users to download and read offline (Without Internet access)
RNH Magazine enables readers to stream an image gallery of the featured advertiser's products/services in a slide presentation format.
RNH Magazine enables users to translate the magazine in multiple languages.
RNH Magazine enables readers to stream Mp3 audios of the featured advertiser's promo commercial.
RNH Magazine enables readers to stream, purchase, and share the music of the featured advertiser's product/digital music.
The featured organization receives a full-page digital feature inside RESPECT MAGAZINE Click Here
The digital feature includes
300-word count Original Content Business Press Release.  The Press Release includes the featured organization's social media URL links, product purchase links, YouTube visuals, and any applicable marketing items.
C/O Respect Magazine Business Press Release Click Here
Respect. is a New York-based hip hop and photojournalism magazine founded in 2009 by Jonathan Rheingold. The publication covers hip hop culture, focusing on music, photography, and style. Its circulation is approximately 250,000 per issue. Rheingold was previously the executive publisher of Harris Publications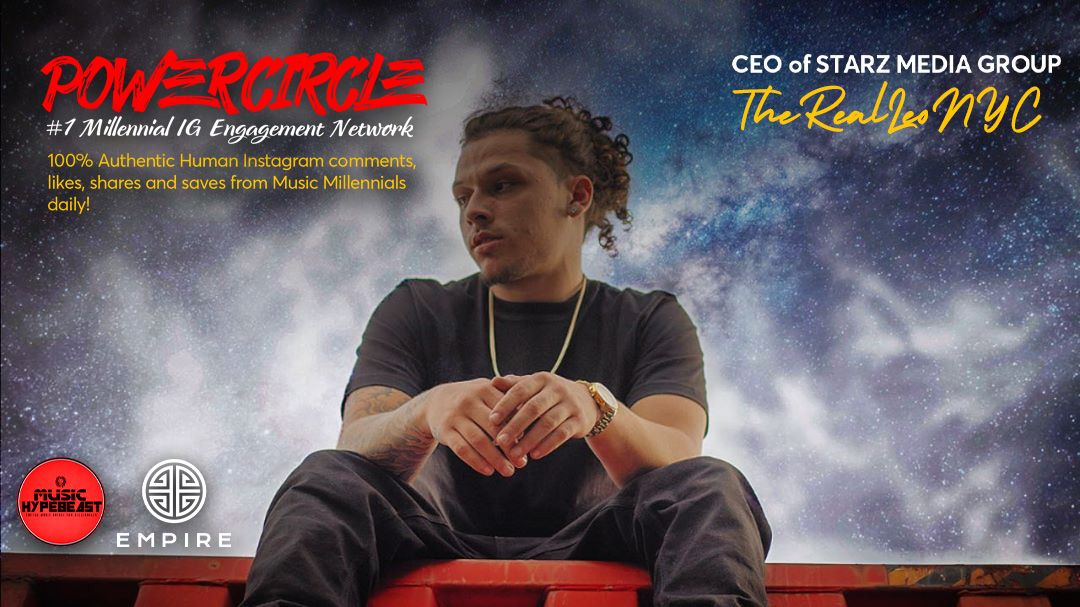 The featured organization receives access to the #POWERCIRCLE Engagement Community powered by 1000+ Music Millennials and executives. The #POWERCIRCLE platform enables Music Millennials to freely interact with thousands of real human music focused individuals.
The #POWERCIRCLE Engagement Community is the #1 organic growth platform for Music Millennials. The #POWERCIRCLE Engagement Community is available to active community members only.