Description
The CONCIERGE INSTAGRAM FANBASE GROWTH PLATFORM POWERED BY HUMANS Campaign is $200.00 – $600.00 and requires no contract. The $200.00 – $600.00 does not recur or automatically charge your debit card. You will need to create a FREE artist profile account here
My account | RADIOPUSHERS.
Please review & E-Sign the card authorization agreement
here
.
CONCIERGE INSTAGRAM FANBASE GROWTH PLATFORM POWERED BY HUMANS
Watch the video ABOVE and understand why the "CONCIERGE INSTAGRAM FANBASE GROWTH PLATFORM' is the most organic and optimal way to interact with your internal followers and increase your monetization capabilities.
RADIOPUSHERS assigns a dedicated 'human' to interact with your internal followers 5X days per week. RADIOPUSHERS's staff interacts with 300 internal followers of the featured artist. RADIOPUSHERS performs the following functions below.
Liking main feed posts

Watching IG stories

Personalized Commenting

Targeted Call-To-Action Messages promoting your music on YouTube
RADIOPUSHERS creates high-responsive Call-To-Action messages promoting the artist's YouTube video. Driving internal traffic to YouTube enables the artist to gain subscribers and instant feedback from their followers. Interacting with the artist's internal followers enables the artist to build a solid live-stream audience. Having a large following on Instagram Live empowers the artist's influence and increases monetization bandwidth. In today's climate, every artist MUST have a real following. You can no longer hide behind playlists and buying ads.
RADIOPUSHERS's staff analyzes the artist's internal followers post for customized interaction and premium responsiveness.
Our company relies on real people to perform the tasks outlined. In order to achieve this, we will need temporary remote access to your Instagram account.
To ensure optimal security, it is imperative that all artists activate two-factor authentication. Instagram will promptly send a code to their registered cell phone via push notification, which must be relayed back to our team within 60 seconds to complete the login process. Please keep in mind that this process is time-sensitive, and failure to comply may result in restricted access.
Below are real examples of customized messages created by RADIOPUSHERS.
SAMPLE 1-
OUTREACH MESSAGE: @xyzname, I just dropped a few comments on your stories and main feed posts. We've been following each other for a minute now. So, I'm catching up with everyone. Check your DM real quick, and I'll circle back this week.
DIRECT MESSAGE: @xyzname I partnered with YouTube for my latest release with the Hip-Hop Icon 'Kurupt.' This record and visual embodies the essence of West Coast rap music. I'd be honored if you could watch for, say, '60 seconds' and leave an honest comment on the YouTube video.
Here is the visual: https://www.youtube.com/watch?v=loTHdNmW97w
FYI, thanxx for following me. I'm back on my grind now, so you'll see more interaction from me moving forward fam.
SAMPLE 2-
OUTREACH MESSAGE: Hey @xyzname, just dropping by to let you know that I left some comments on your stories and main feed posts. Since we've been following each other for a while, I thought it's about time to catch up with everyone. Make sure to check your direct messages, and I'll be following up with you later this week.
DIRECT MESSAGE: Grand rising @xyzname, I'm excited to announce the release of my latest project in collaboration with YouTube, featuring none other than the legendary Hip-Hop icon Kurupt. The music and visuals embody the true essence of West Coast rap. I'd be honored if you could take a moment to watch the video for about 60 seconds and share your honest feedback in the comments section. Thank you for your time!
Here is the visual: https://www.youtube.com/watch?v=loTHdNmW97w
I appreciate your decision to follow me. Moving forward, I will be more engaged with you and expect the same level of interaction from you. Let's keep the momentum going.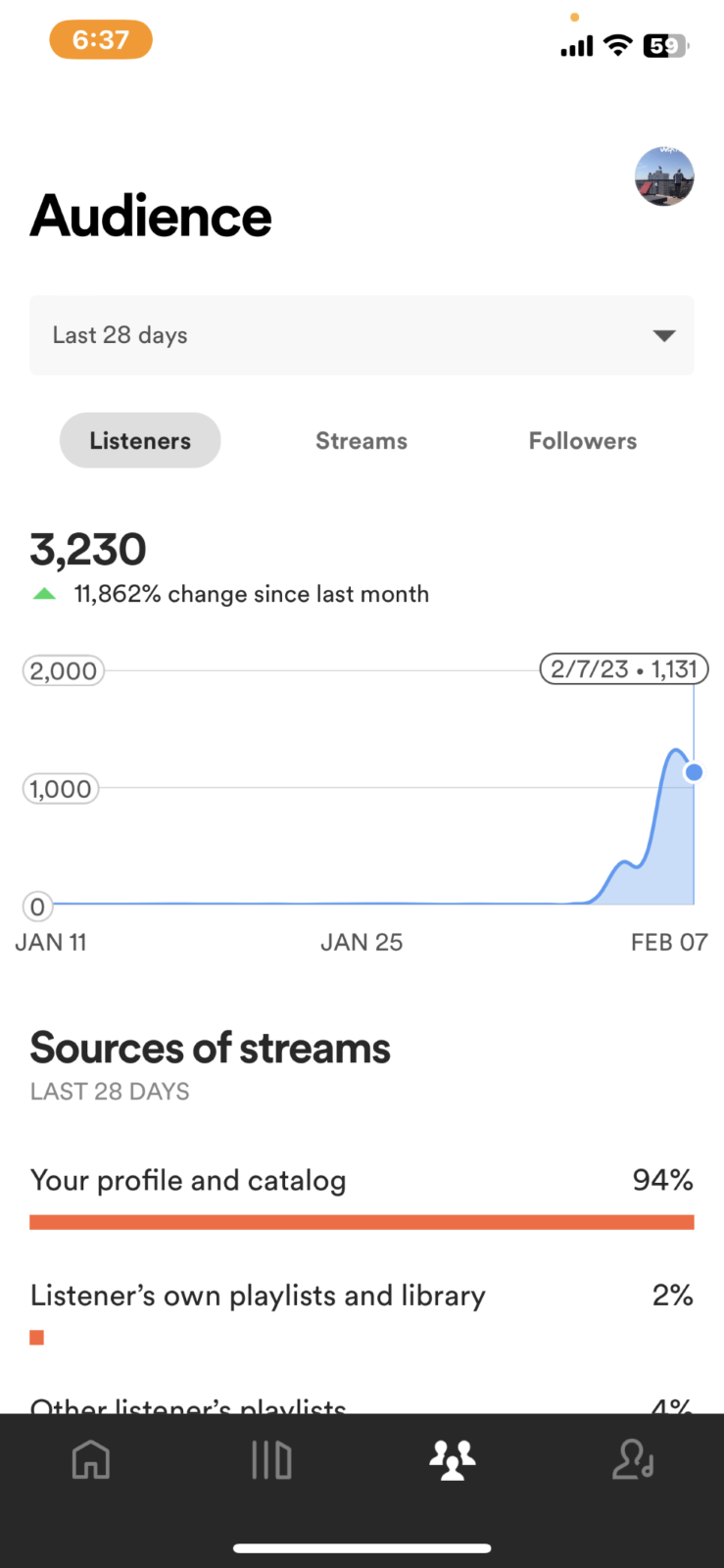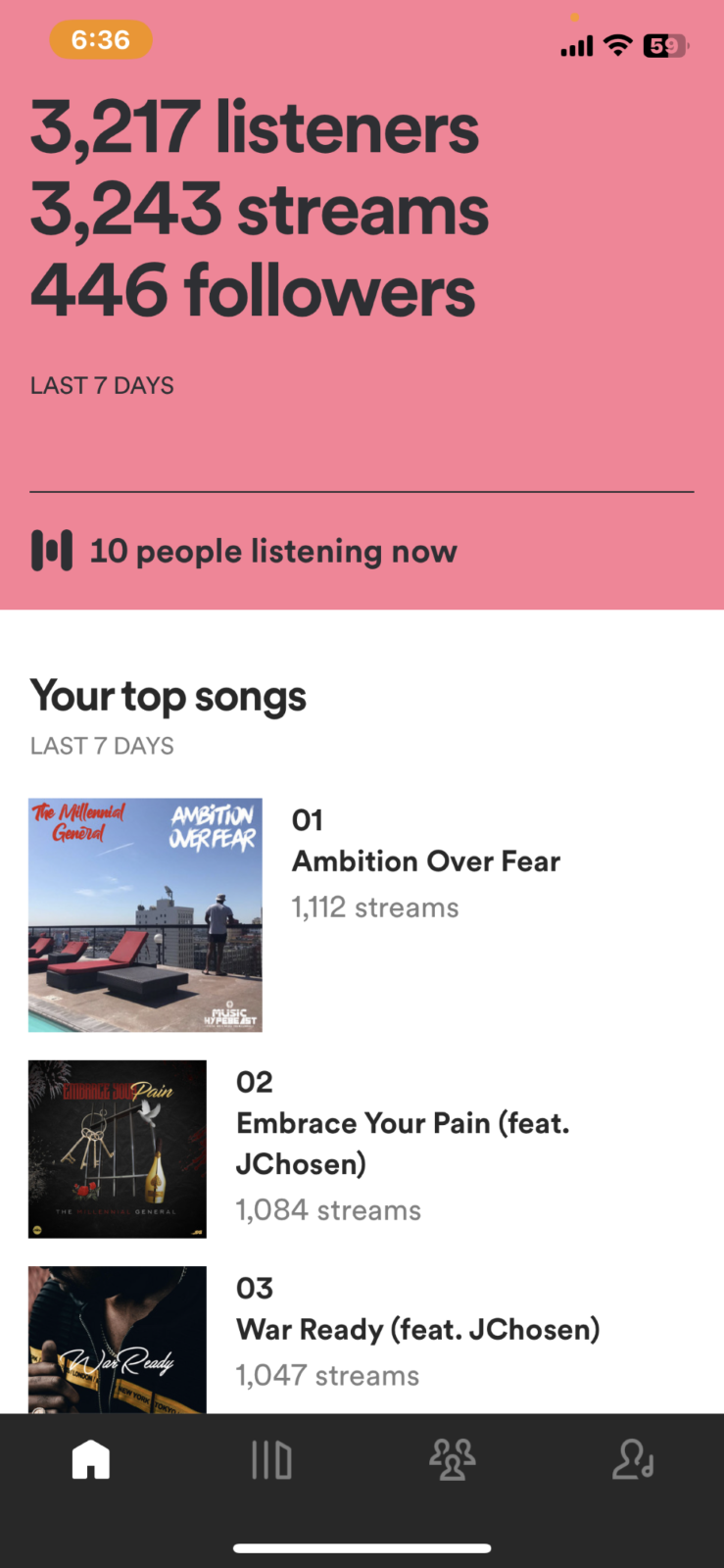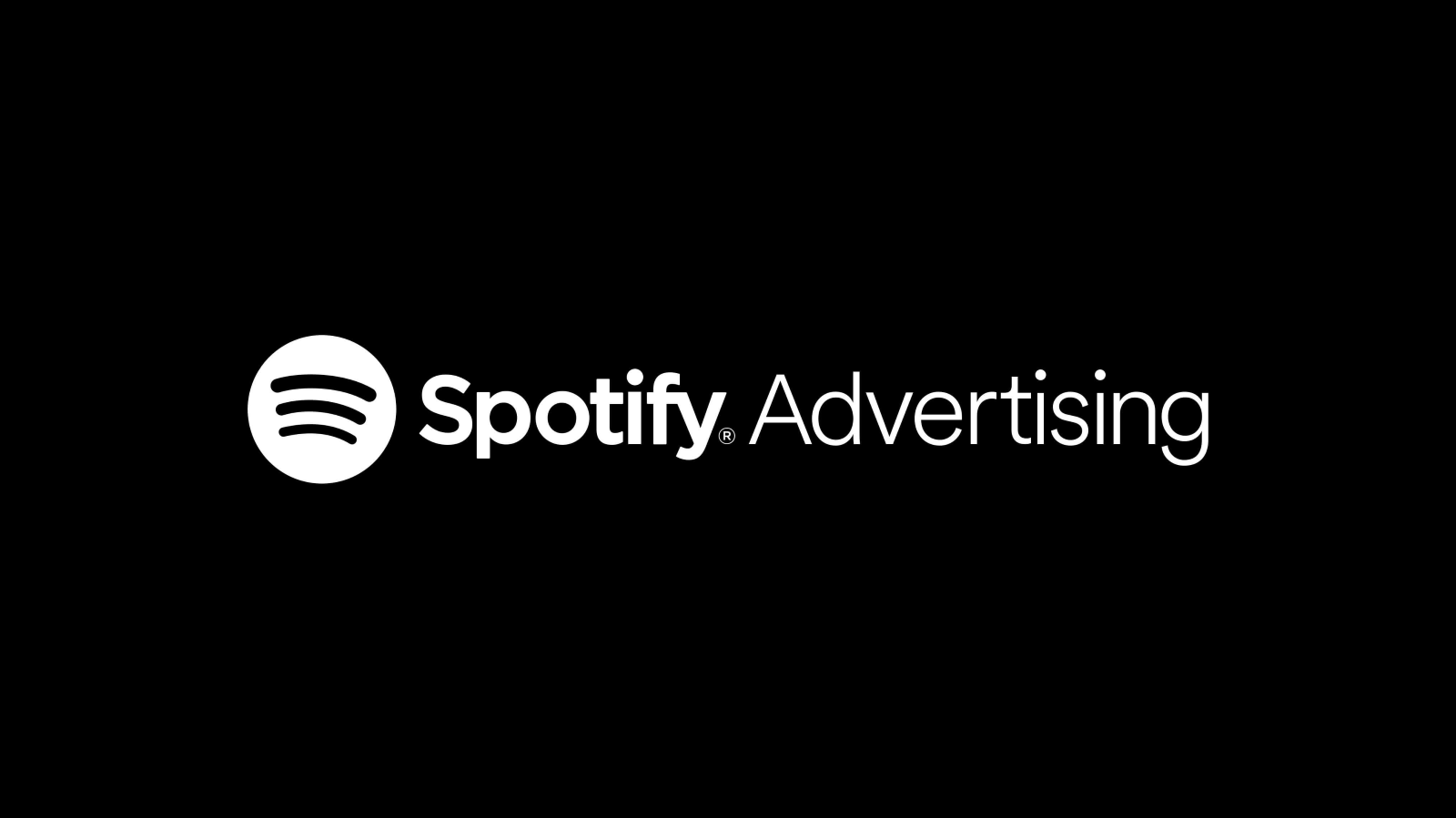 DISCLAIMER: ALL STREAMS ARE GENERATED FROM PREMIUM SPOTIFY STUDIO ADS! 
The featured artist receives the following ORGANIC marketing and branding functions fueled by REAL HUMANS for optimal Spotify and Instagram growth/monetization. Every Spotify stream is generated from organic engagement and never from any type of robot software or Facebook ads. Spotify Studio Ads enables artists to increase their listeners and followers ORGANICALLY. All streams are reported as 'Your Profile and Catalog'.
This means people streamed your track from your profile within Spotify's website, app, or connected Spotify device. 'Your Profile and Catalog' streams are considered the 'Holy Grail' of plays. Spotify Best of Both Worlds platform eliminates the need for private playlist from companies promising 'real plays' from 'real people'. Spotify strictly PROHIBITS any artist paying for streams and these playlists are not endorsed by Spotify.
Spotify's algorithmic playlists are not accessible to people who use bots or fake streams. Since your streams aren't from actual humans, no genuine engagements or behavioral indicators show the song is worth listening to. So what do you think your chances are to land on 'Spotify Algorithmic or Editorial Playlists'? Actually, literally ZERO. Go ORGANIC or GO HOME!
Below are REAL RESULTS FROM ARTISTS WE WORK WITH RIGHT NOW!! #RESULTSANDNOHYPE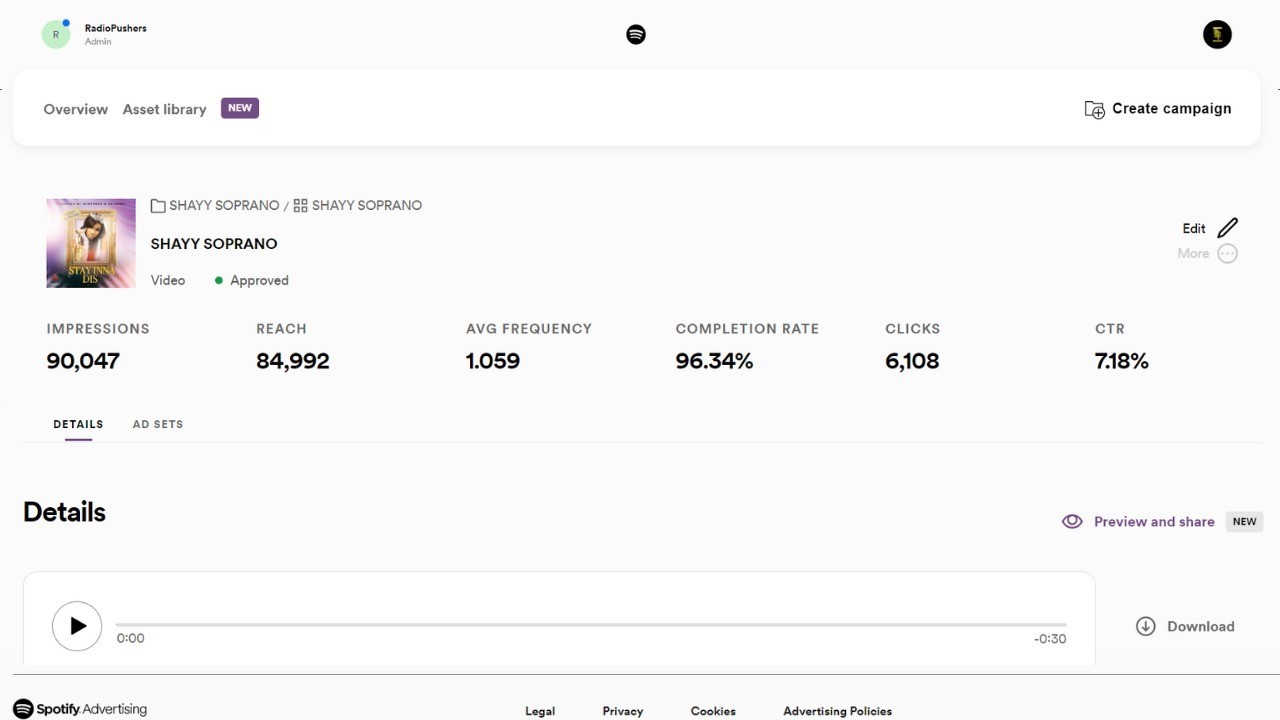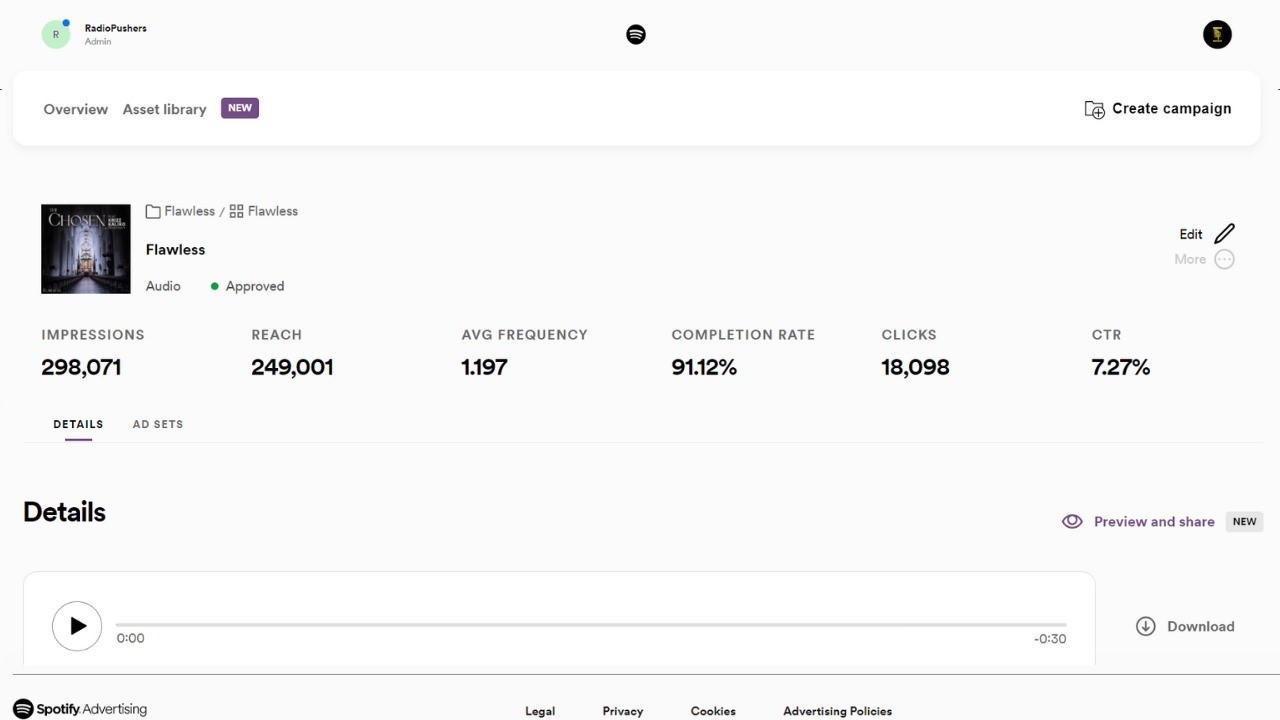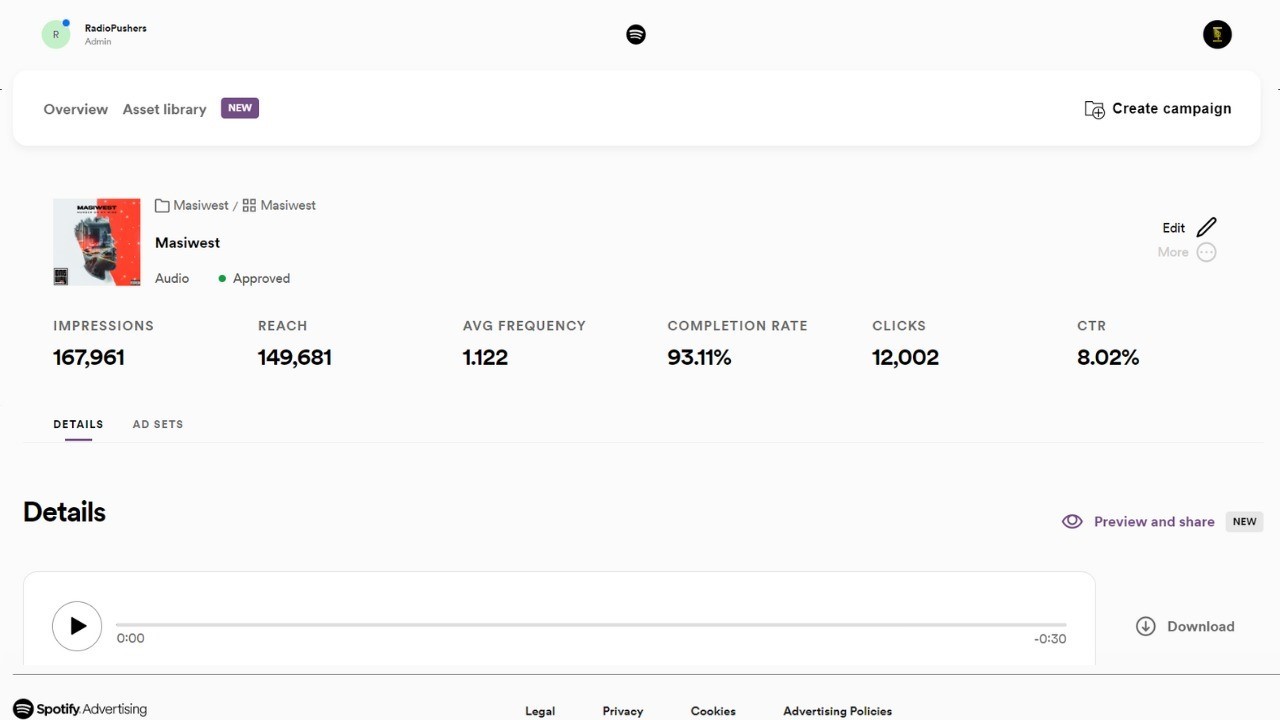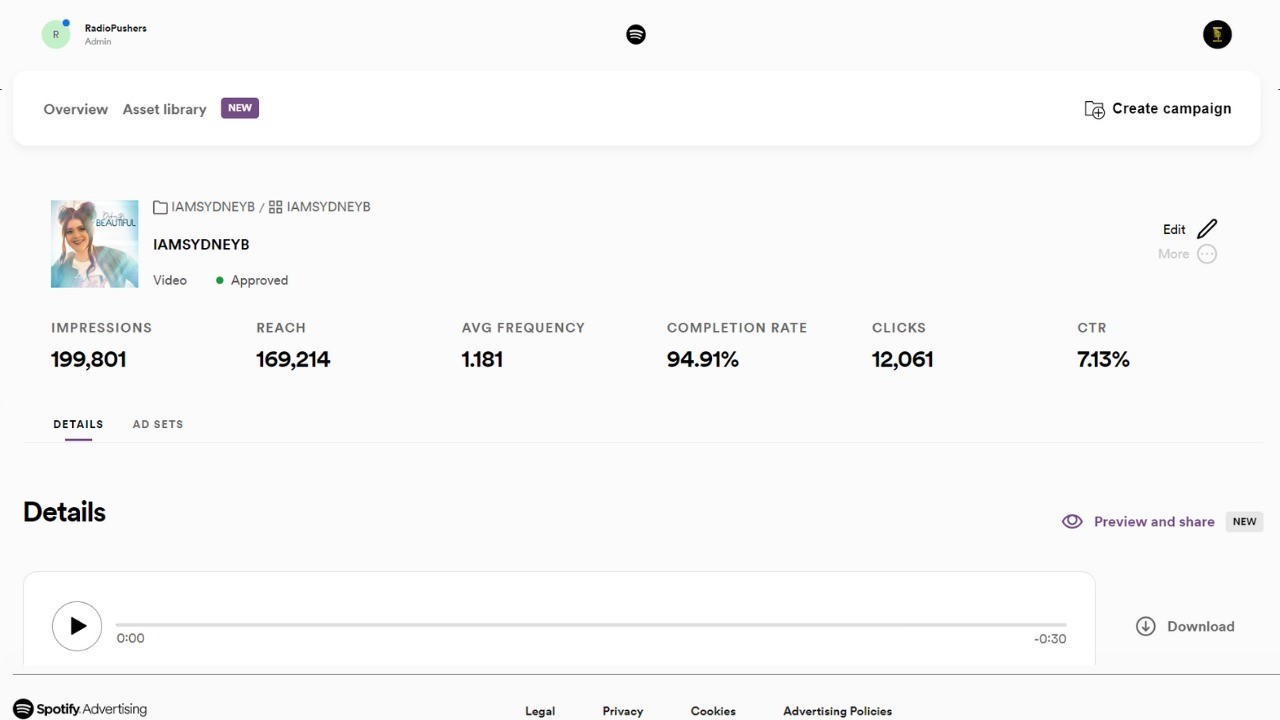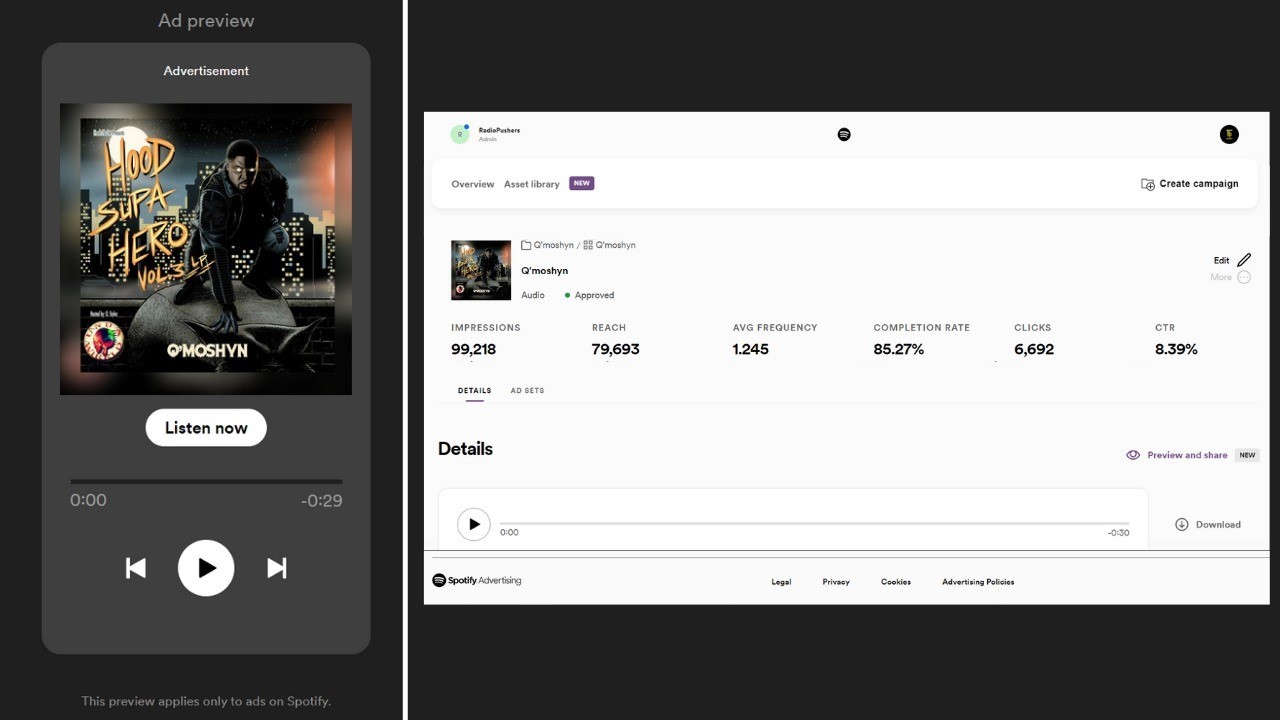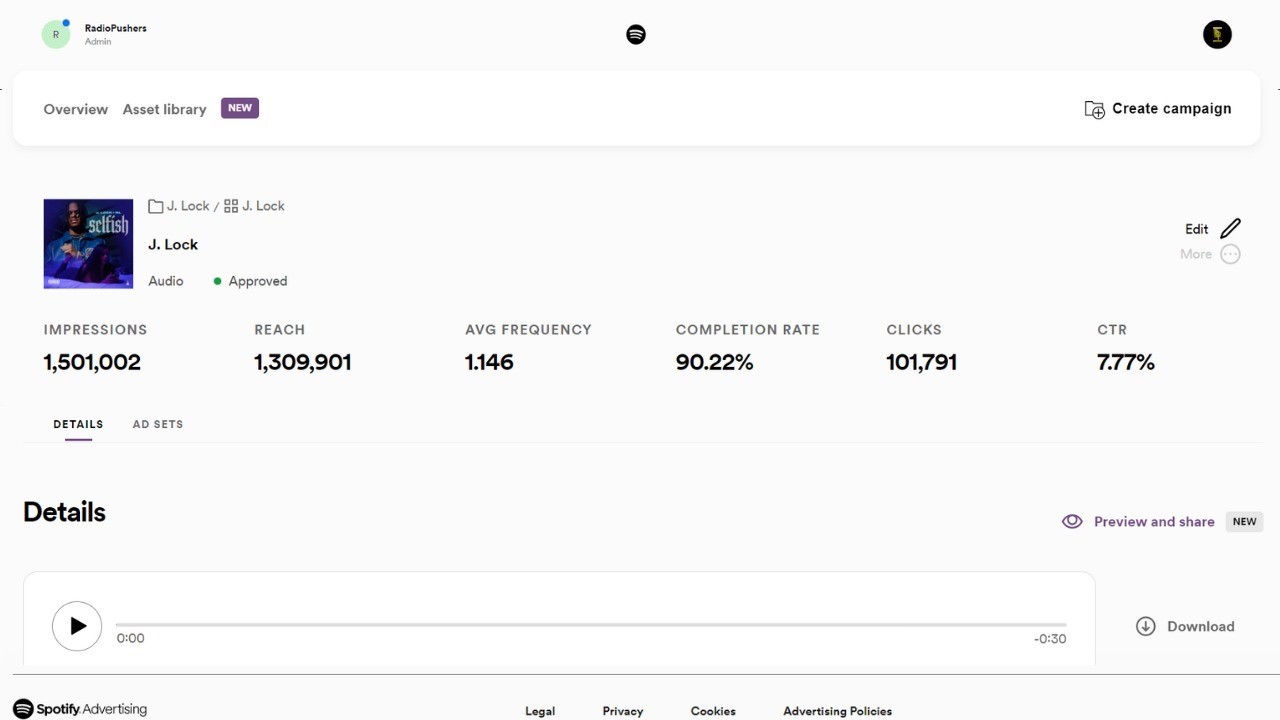 The featured artist's track is reviewed for placement consideration into the RADIOPUSHERS Playlist Network. The playlist is updated a minimum of 2X per month, and all streams are generated from Spotify users via Spotify Studio Ads. Upon approval, the RADIOPUSHERS team informs the artist via email and phone of the next steps. An artist can have a presence in a maximum of three playlists.