CRÈME DE LA CRÈME OF RADIOPUSHERS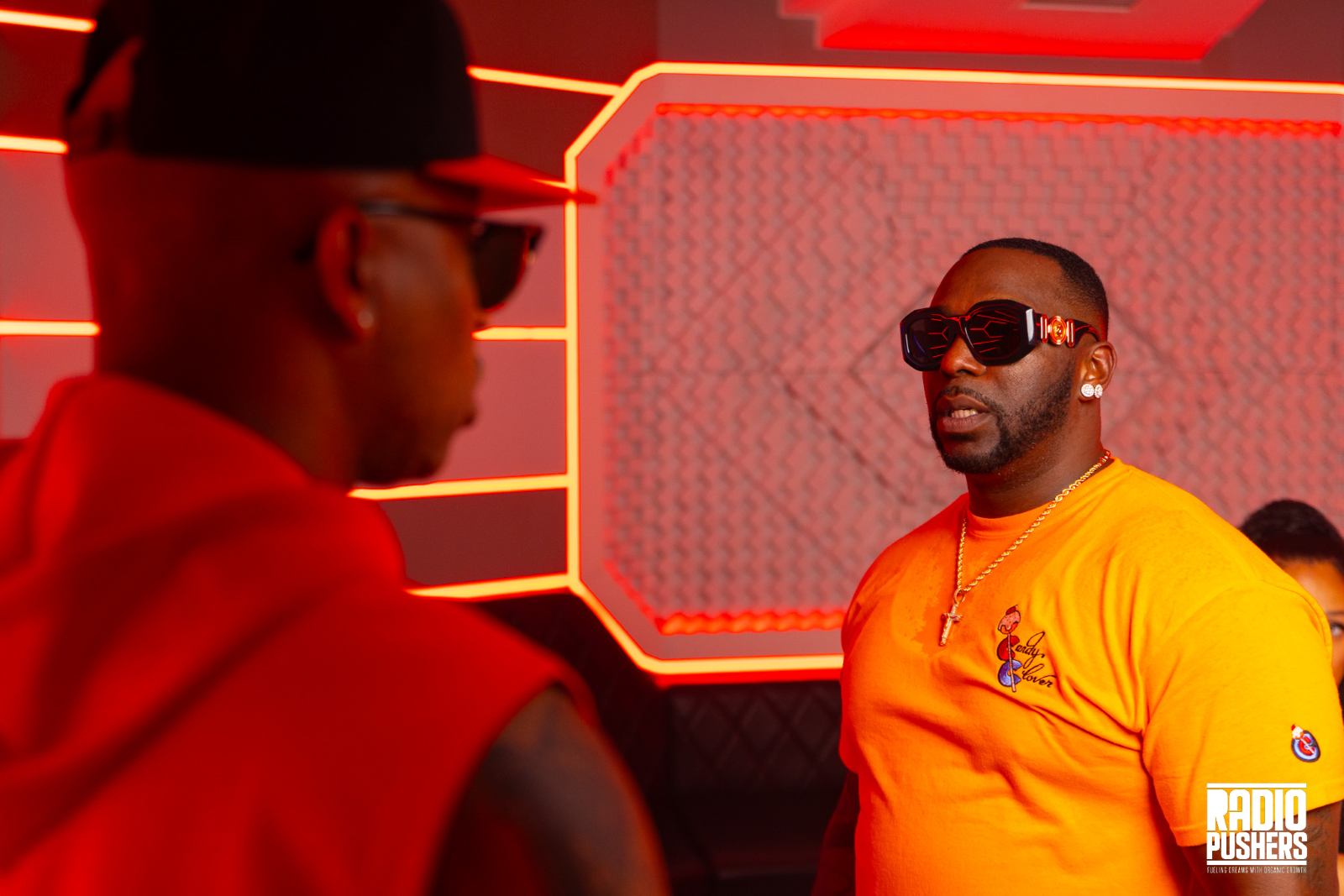 Drummaboy Fresh and Harlem native and Major Recording Artist L GWOPPO talk music, record production, cadence, and platinum secrets inside the world-famous House of Hits Studio in Miami, Florida, during the "WE BUILT A DIFFERENT CONFERENCE".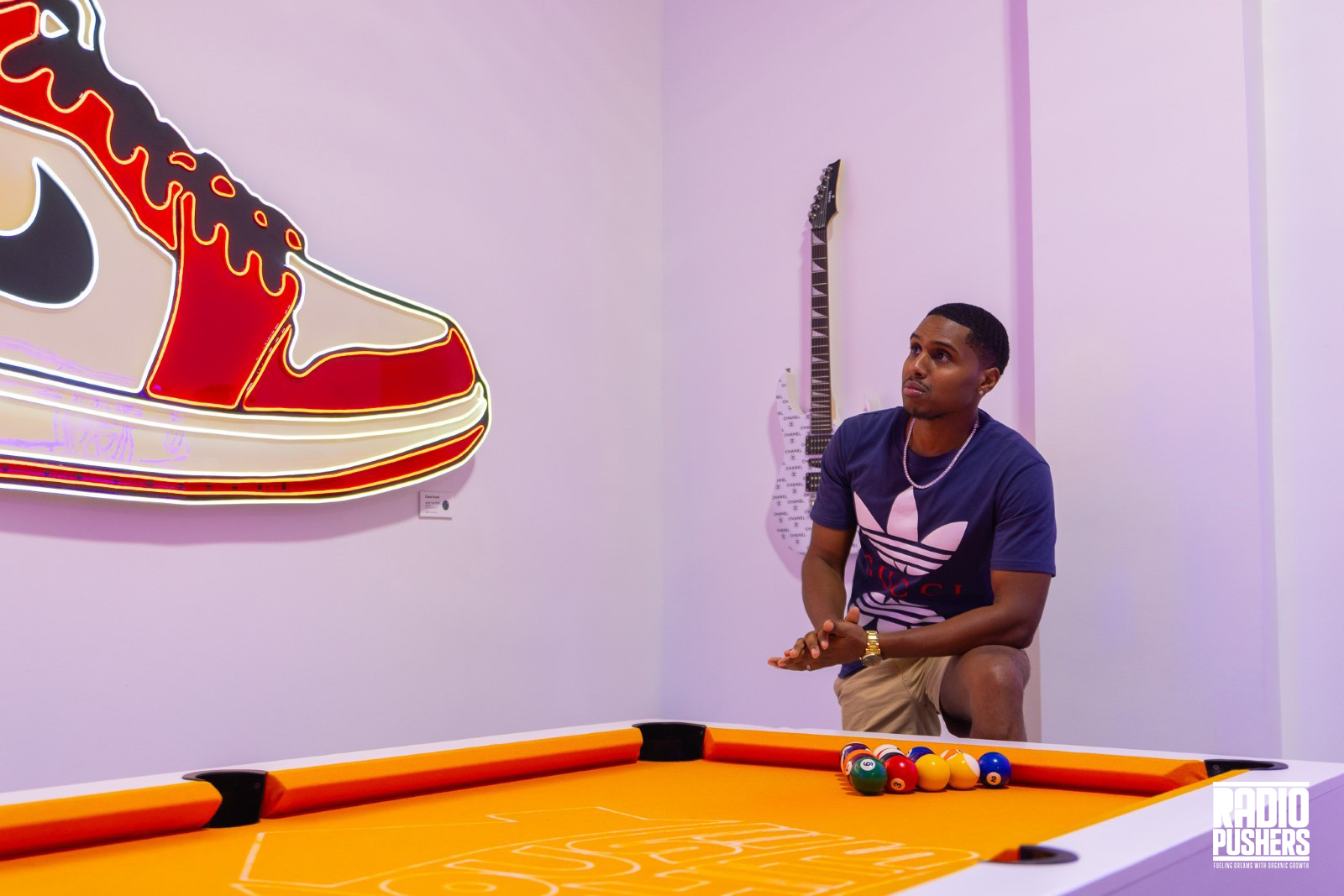 Major Recording Artist Dev Amil is a rare breed of musical mastery in rap culture. Dev Amil makes everything look effortless and creates transformative music. Dev Amil's lyrics represent a distinctive component of society.
His lyrics provide a blueprint of survival and inspiration. Hailing from the infamous Yonkers, New York, Dev Amil illuminates its rich Hip-Hop heritage. A blend of Hip-Hop's 90s Golden Era and Generation Z's unrelenting dynamism defines Dev Amil's music. His vocal patterns and instinctual creativity enable Dev Amil to engineer an unrivaled signature audio experience for music enthusiasts. The music and brand of Dev Amil are a clear reflection of his willingness to bet on himself and rely on his instincts.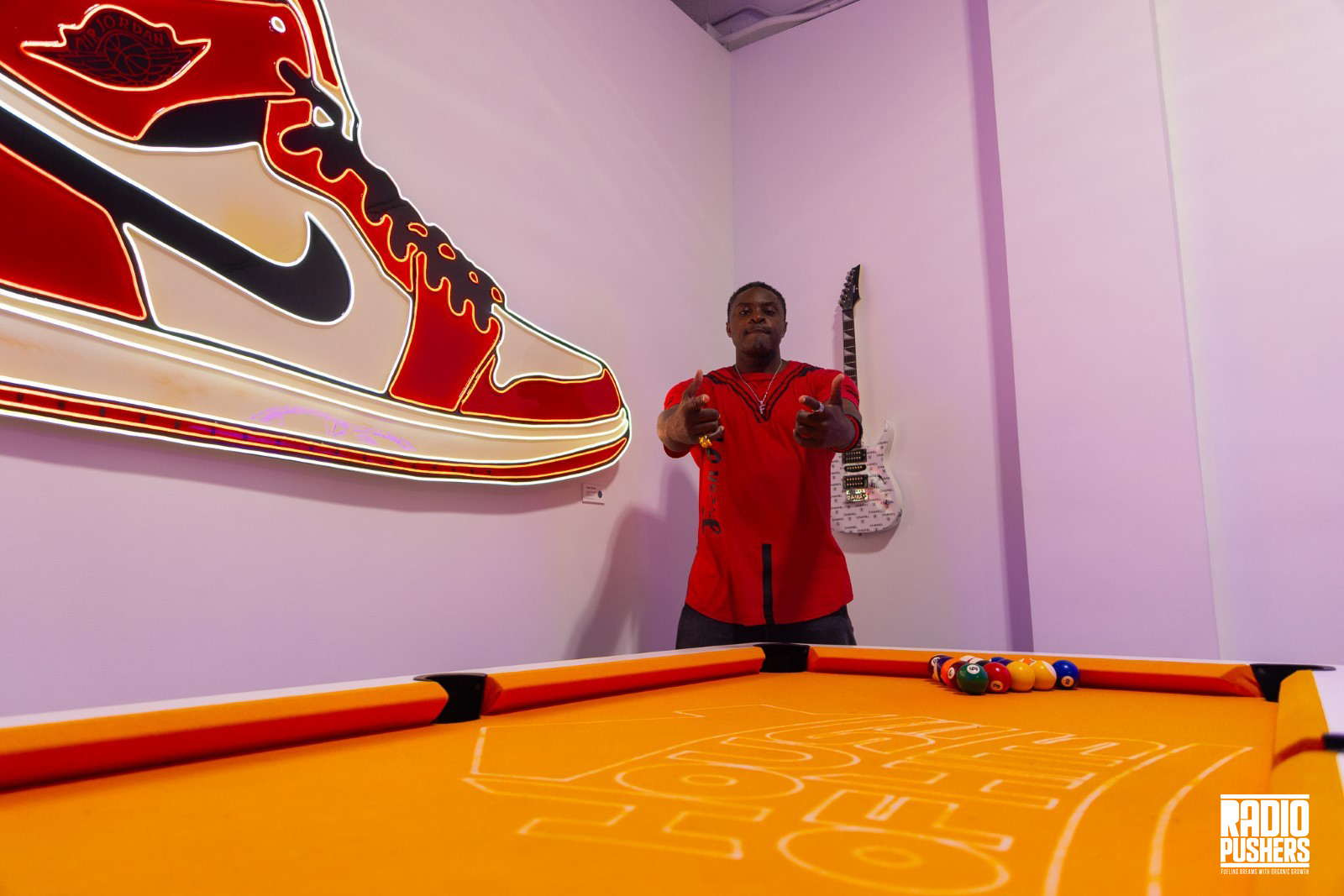 Having A Vision Is a Priceless Mental Treasure. QMOSHYN Is A Prime Example
Visionaries see rainbows in the eye of the storm and become pillars of strength for everyone around them. Having the courage to drive through stop signs and red lights is customary in their daily lives. Pursuing the 'Life of A CEO' is all about creating options and freedom for oneself.
Major Recording Artist/Entrepreneur QMOSHYN is a rare human mixture of animal ambition infused with supernatural creative genius. His lifestyle is centered on faith, family, legacy, and Hip-Hop. Transcribing people's pain into beautiful lyrics of inspiration is a musical gift QMOSHYN possesses.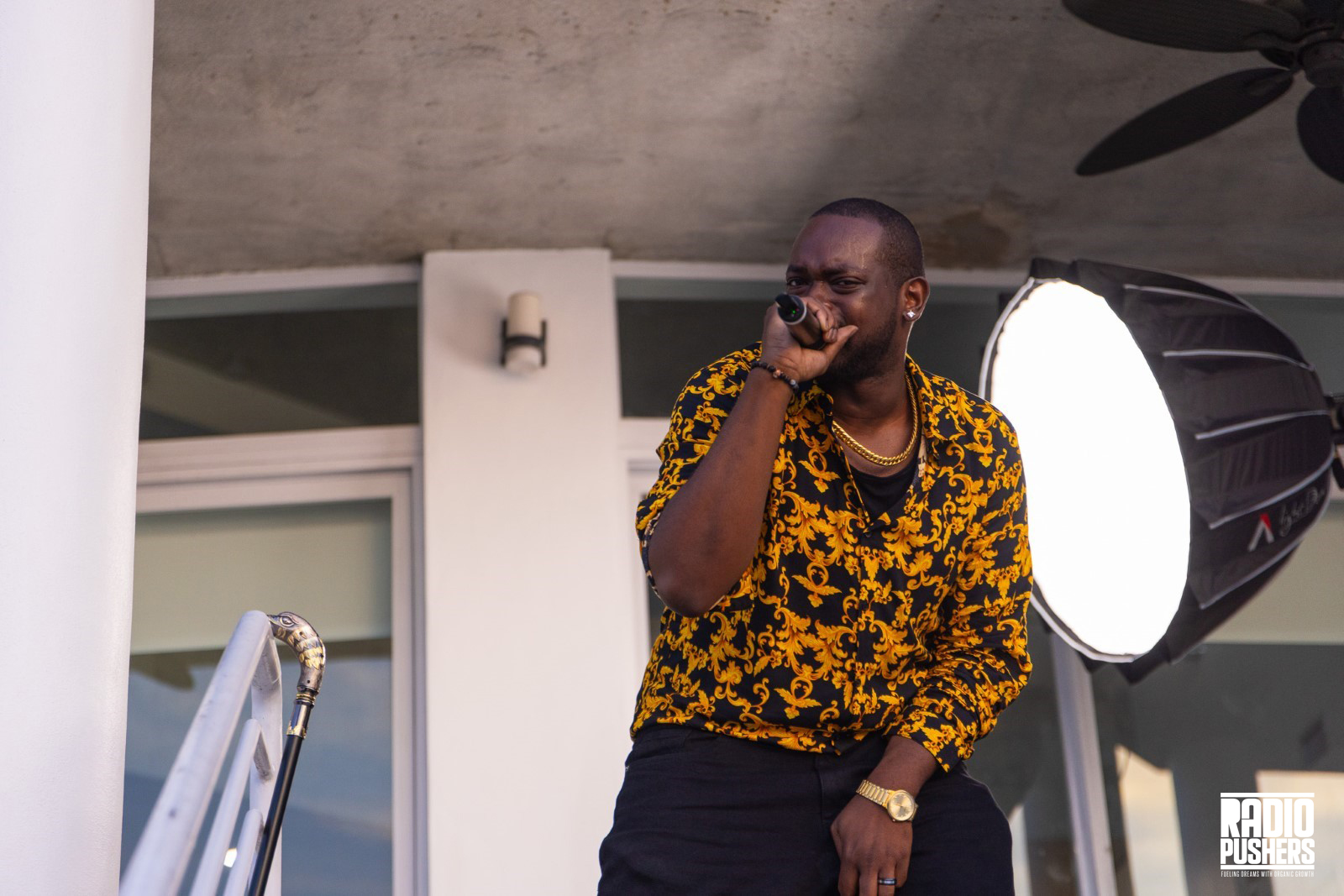 Major Recording Artist/Serial Entrepreneur Rimanist understands the difference between legacy and dreams. Being born with great expectations, Rimanist's life was never scheduled to be ordinary.Being raised in Detroit, Michigan, he was taught hustle ownership, loyalty, faith, and Hip-Hop. Creating generational wealth and empowering future minority leaders is what fuels Rimanist's passion in life.
Growing up in Detroit blessed Rimanist with a very distinctive survival mentality and Championship DNA. Surviving Detroit's darkest demons and human snake pits allowed Rimanist to locate his purpose and destiny in life.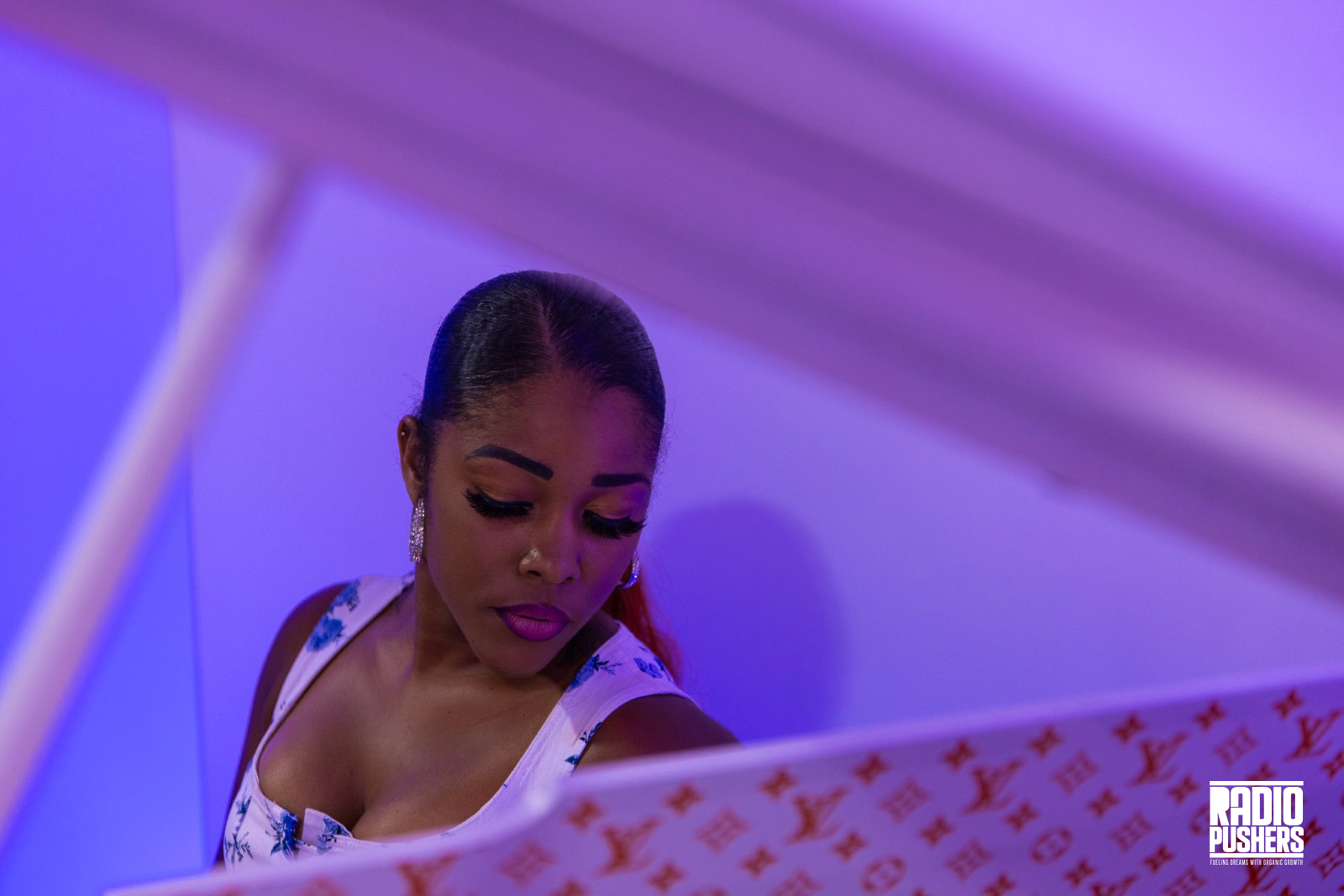 Embracing change and the future presents a high level of uncertainty. Normal humans thrive inside comfort zones and travel the path of least resistance. However, humans seeking to change the world and create future leaders never live normal lives. Quinashai Chelette was born as a hybrid. Quinashai Chelette is 50% superhuman and 50% lioness.
The House of Chelette is the brainchild of Quinashai Chelette. The House of Chelette encompasses music, TV/Film, clothing, and technology divisions.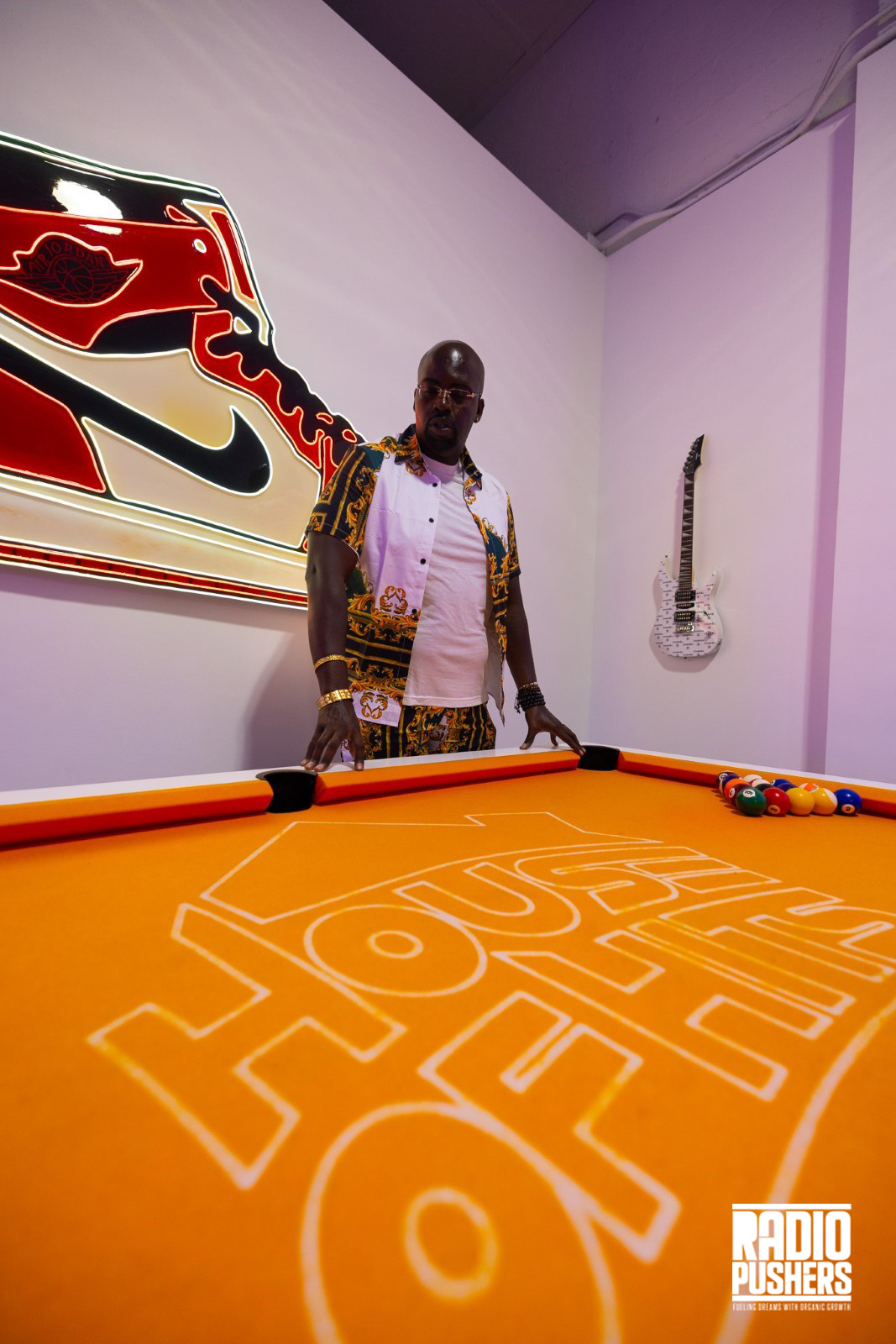 Major Recording Artist/Multi-Platform Entrepreneur WrightWayJay understands the value and heritage of his last name. WrightWayJay's family instilled within him the supreme monetary worth of building an honorable reputation.
WrightWayJay's life journey always included the highway of Hip-Hop. Lyrically, WrightWayJay was an innate storyteller. His idiosyncratic vision and undeniable work ethic elevate his artform to exceptional levels in music.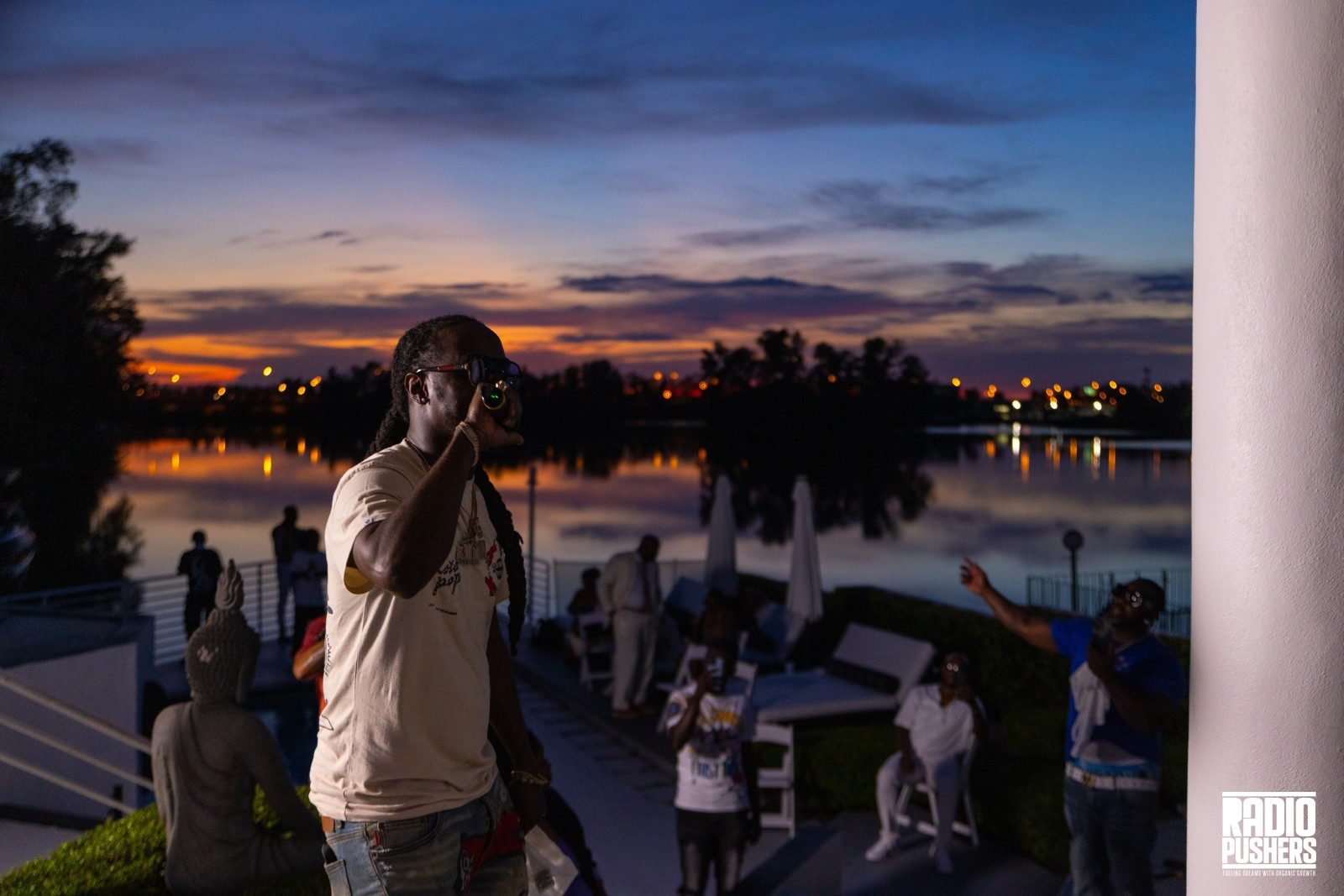 Major Recording Artist/Multi-Platform Entrepreneur Mobbin101 is a prototype Generation Z hustler. Transforming two strikes into financial freedom is a road less traveled. Mobbin101's life never allowed him to believe in having a 'Plan B.
Mobbin101's deck of cards was dealt by a fixed dealer. However, unlike most people who subscribe to failure in the face of unpredictability, Mobbin101 optimized his single chance at fate.
He is the mastermind behind Exotic Mob Music and is solely responsible for its future. Carrying the burden of high expectations is never an easy pill to swallow in life. However, Mobbin101 was only built for 'Infinity Links.'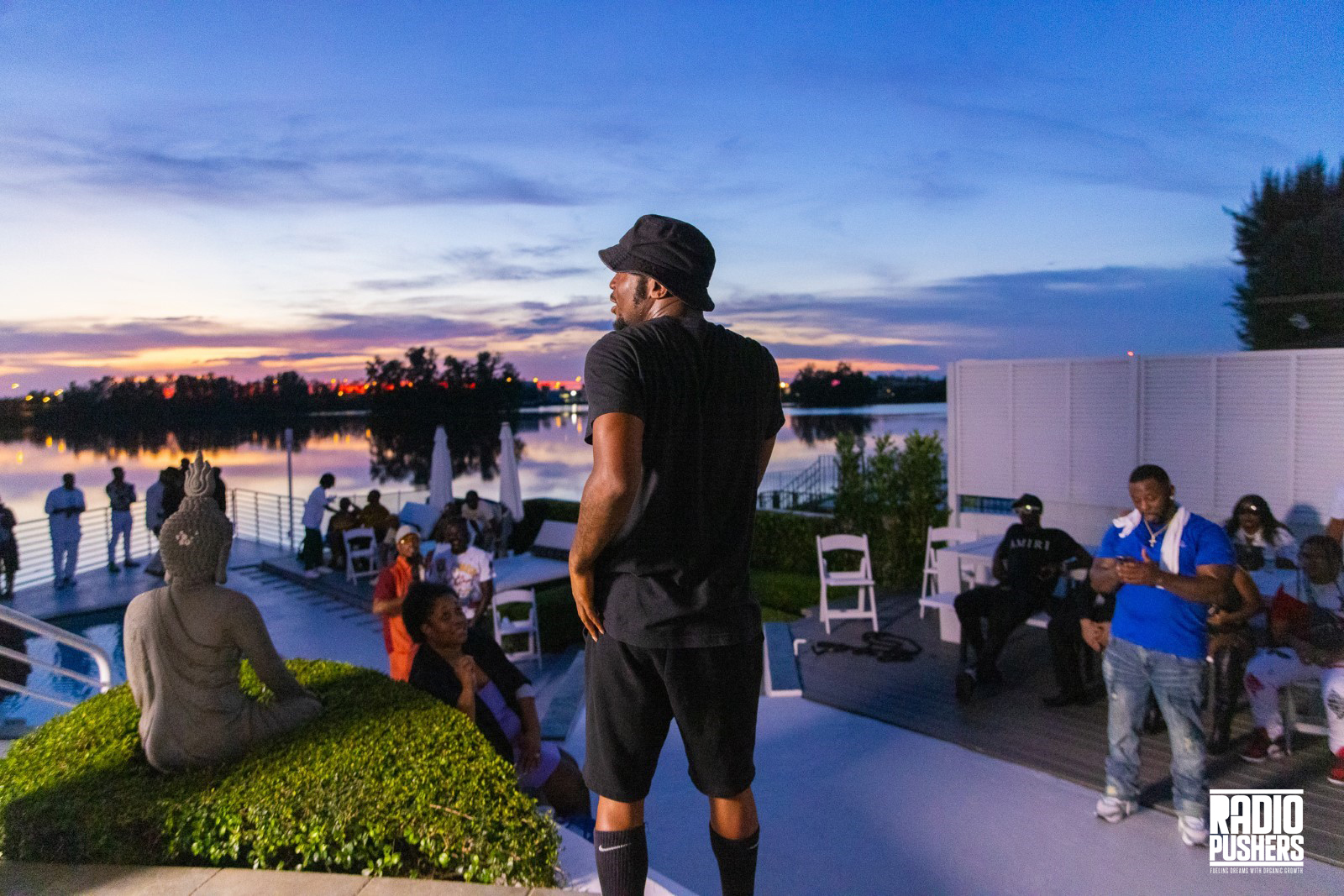 CVNNON is one of the most respected and well-known recording artists in the hip-hop community. His music often reflects on the struggles and tribulations of being a successful black man in America. Despite the challenges, his resiliency has allowed him to continue producing quality music that resonates with fans worldwide.
Although he has been through a lot in his life, he knows that the price of wearing the crown of hip-hop is high. He's lost friends along the way, but he's also found peace within himself. CVNNON's music embodies the essence of a fearless belief in oneself. It's this quality that makes him one of the most critical voices in rap culture today.
CVNNON owns and operates several interactive multimedia brands. He's also a Brand Advocate for RADIOPUSHERS and RESULTSANDNOHYPE.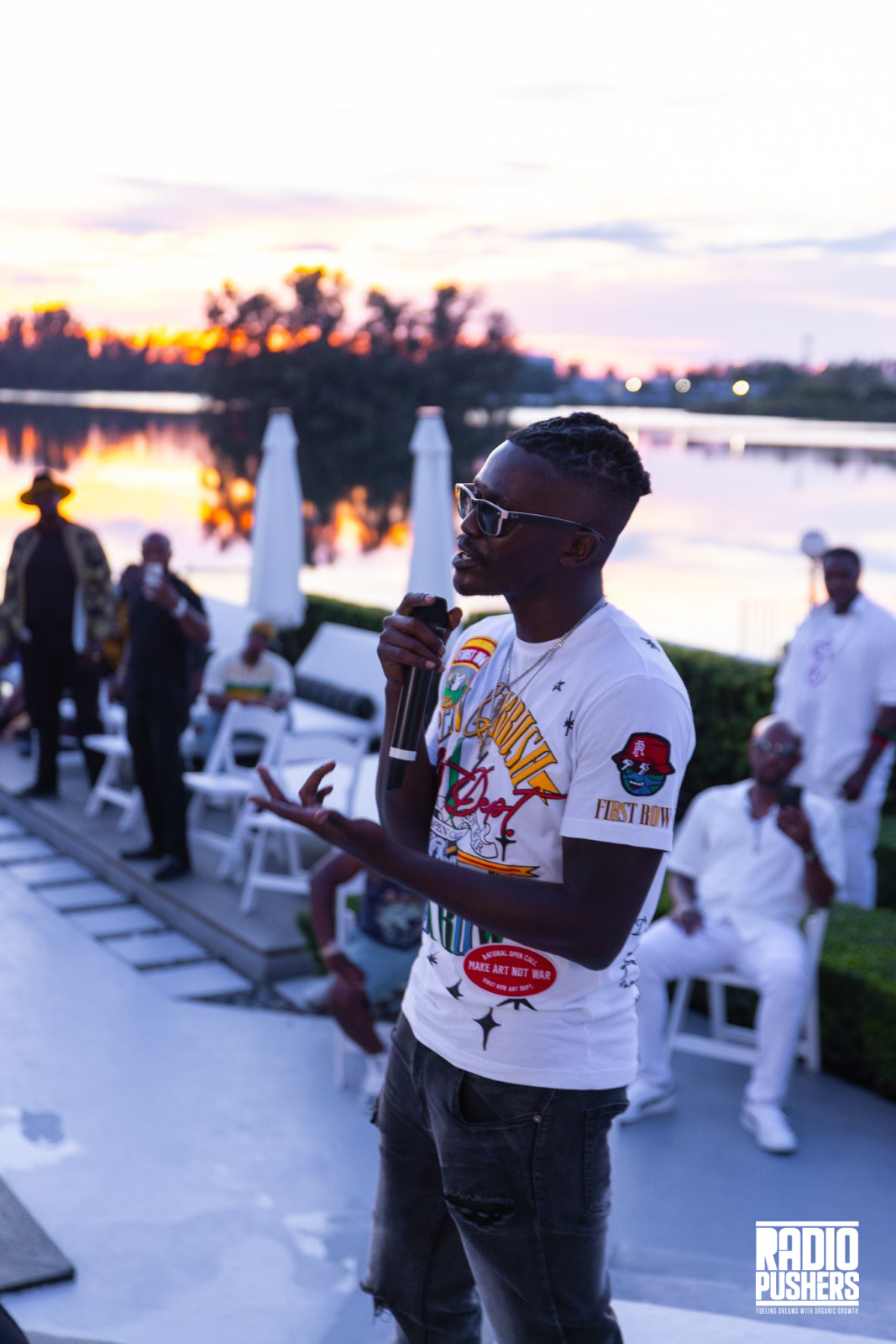 Major Record Artist/Multi-Platform Entrepreneur XAYWAY represents the new-age Generation Z hustler. As a multimedia entrepreneur, XAYWAY has fully embraced his role as a mogul. XAYWAY's parent company provides a corporate umbrella for multiple interactive companies.
XAYWAY's brands include a record label, clothing line, global merchandising, music publishing, and TV/Film. The business acumen of XAYWAY landed him an executive role with the digital branding agency RADIOPUSHERS.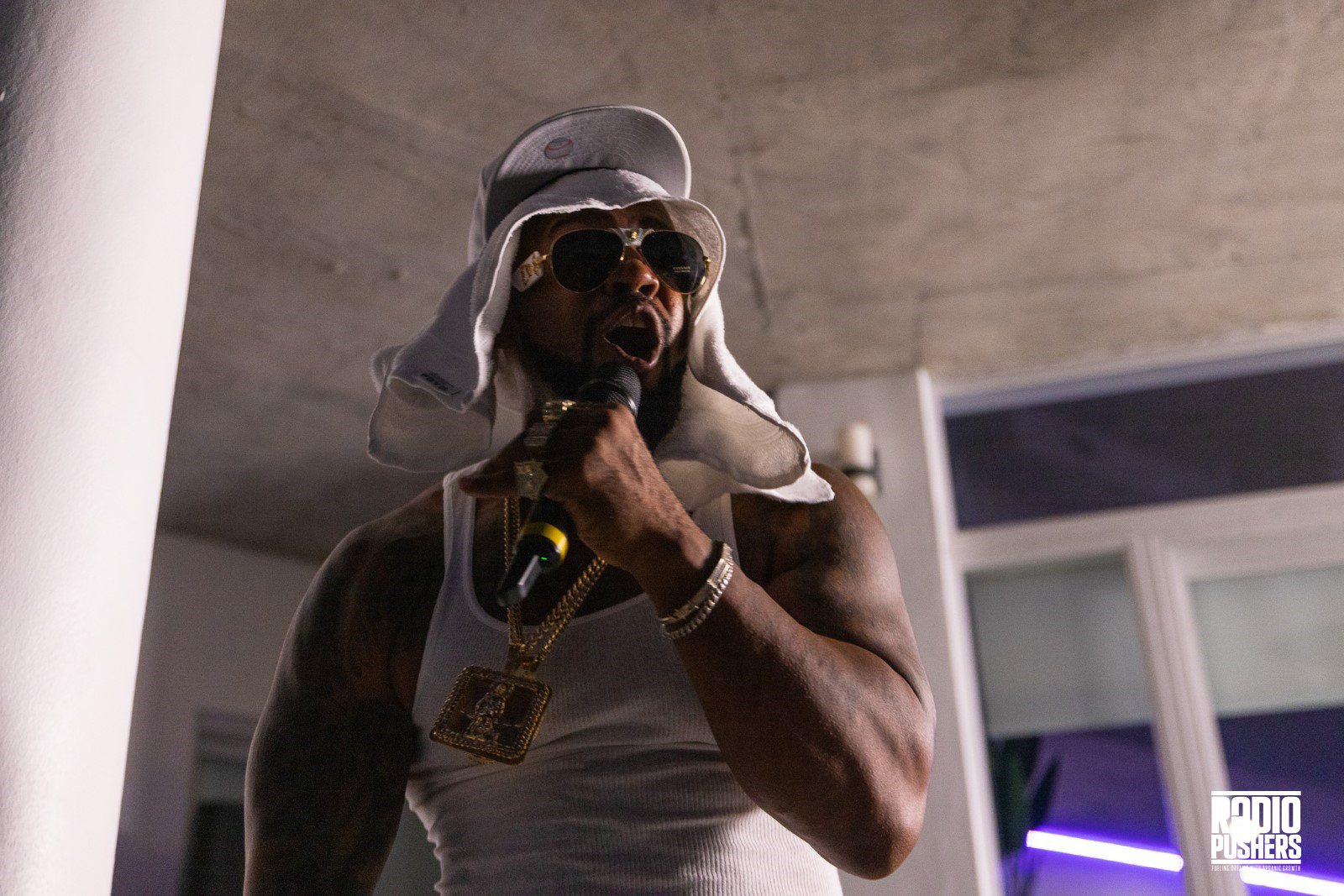 Preston Dent is a well-known author on Amazon who is also a filmmaker from Hollywood. "Panoramic Vision Lifestyle" is a magazine launched by him that aims to share stories without compromising the truth. In addition to the magazine, he owns the Early Bird Writers Group and Panoramic Vision Films.   
As a natural-born visionary, Preston Dent's creative talent led to the birth of Panoramic Vision Lifestyle Magazine. The films and books of Preston Dent have a huge following and shed light on some of life's most heartbreaking and remarkable experiences.  Preston Dent launched his career as an MC and transitioned into a brand.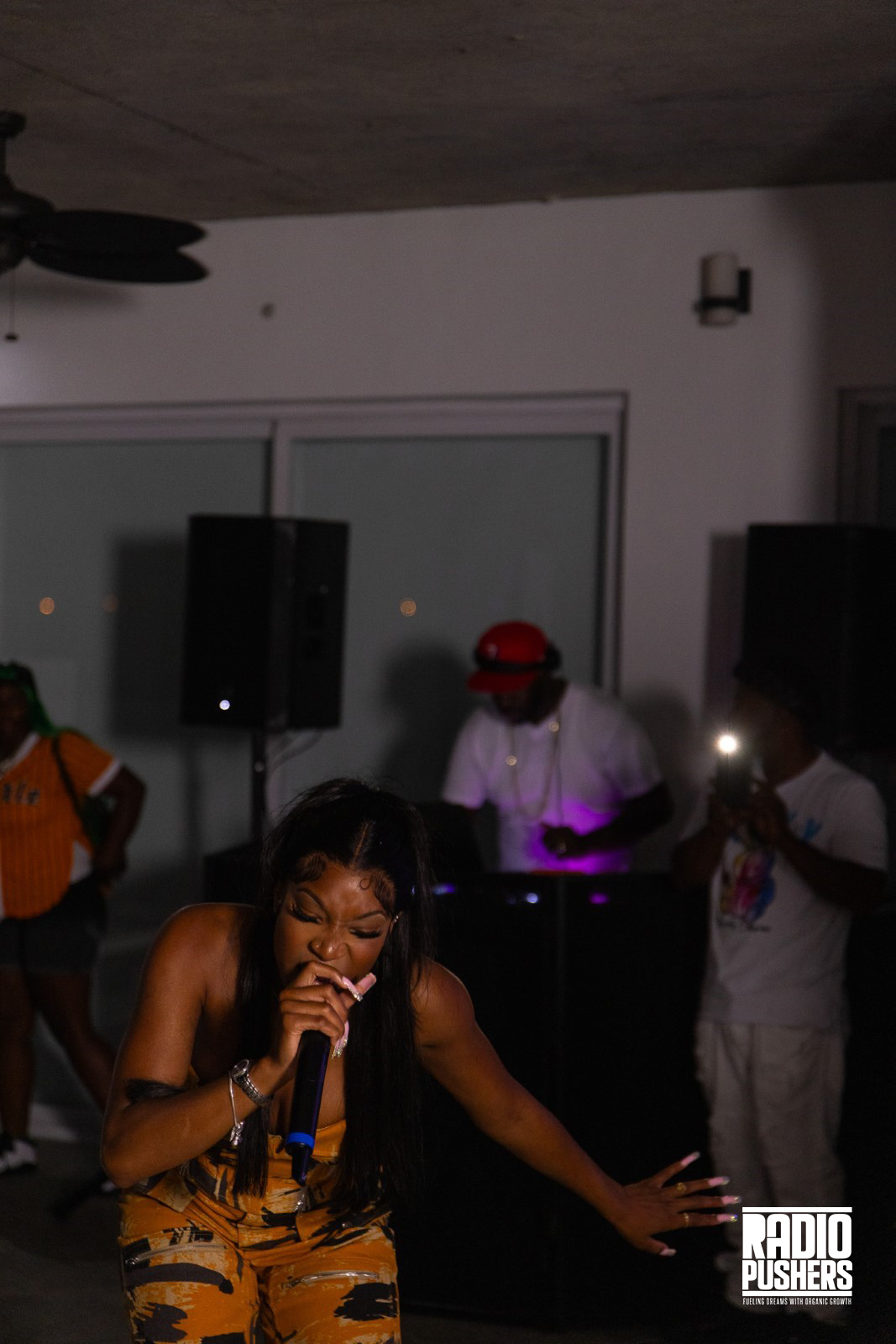 Shayy Soprano is a walking trophy and a born star. Shayy Soprano was created with a special gear of unparalleled charisma and a relentless work ethic.  Having high expectations from birth is not an easy journey. As a child, Shayy Soprano developed broad shoulders. 
Learning invaluable life lessons from her iconic grandmother, Shayy Soprano understood the value of self-worth and living life without limits. Shayy's imagination never stops racing, and her brain is an ocean of knowledge.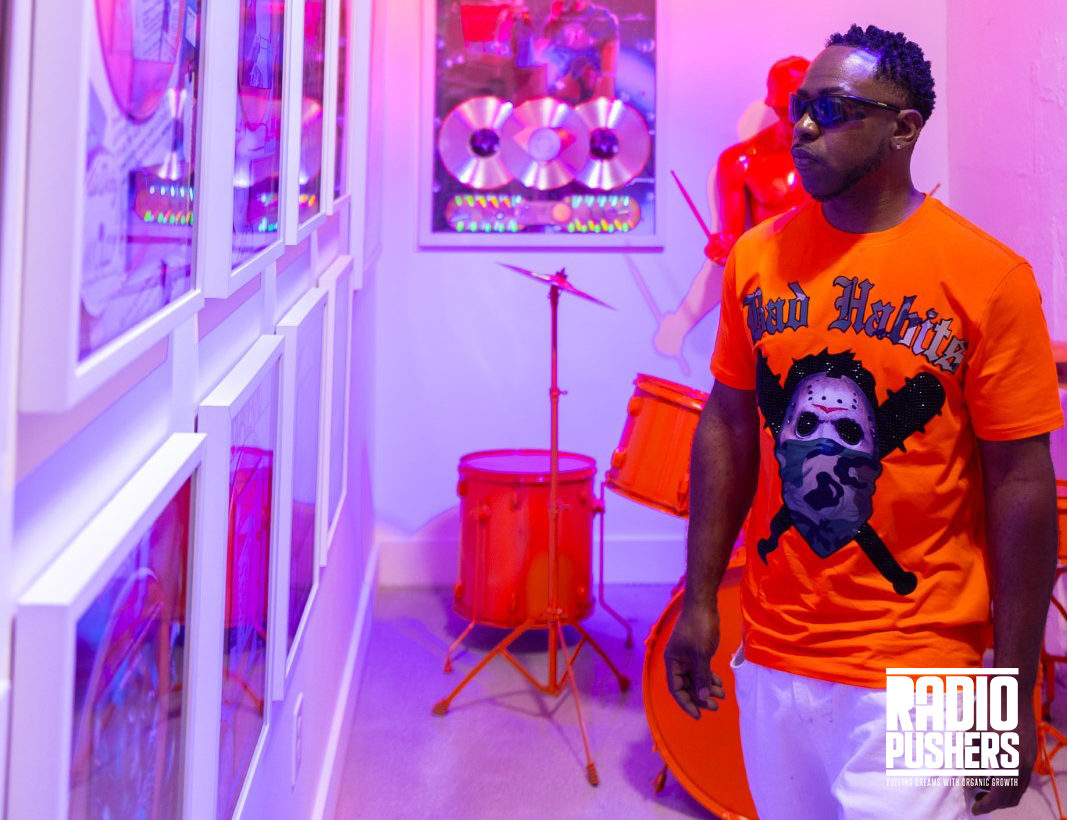 Jose Wrexx has been given a divine gift and a divine responsibility to create aspirational music. Jose Wrexx's God-flow psychologically uplifts people's spirits to unthinkable heights. Being born as a natural-born leader, Jose Wrexx has no choice but to spread his voice to the voiceless. 
Jose Wrexx's music defines the esoteric pain & promise of Generation Z. Jose Wrexx inked a branding and curation partnership with RESULTSANDNOHYPE and 99.7 DA HEAT MIAMI in 2023.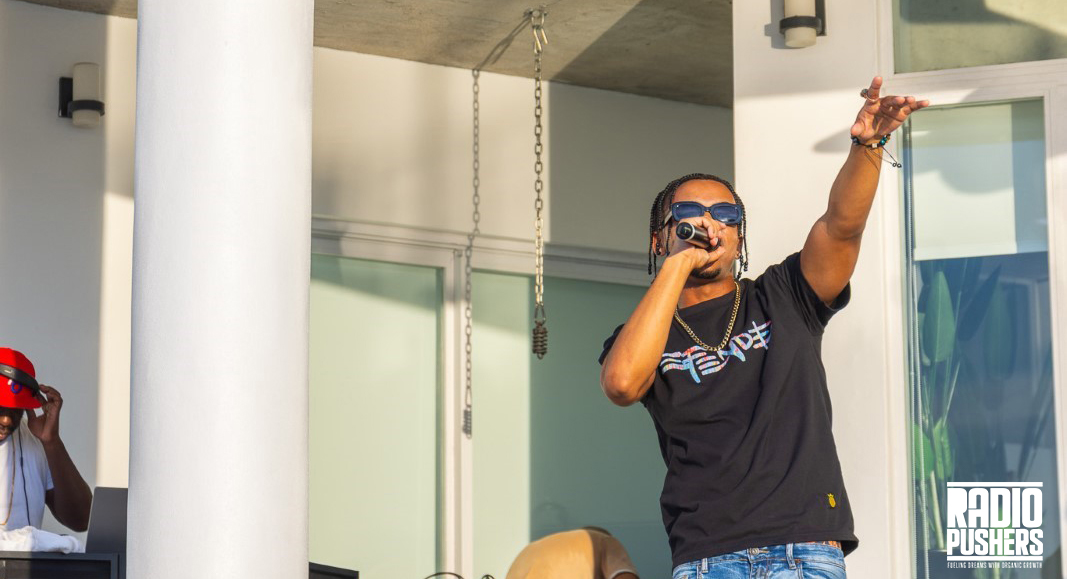 Yung Wylin is the master of creating music that creates cultural shocks in pop culture. His music emits a higher polarization and vibration upon the world that emanates from the musical heavens. 
Clearly, he transforms a complex mixture of emotions into aspirational sonic mastery through his creative ability. One can hear a unique language of love, opulence, faith, inspiration, and unity in the music of Yung Wylin. His words provide Generation Z listeners with an ultra-beam light of direction lyrically.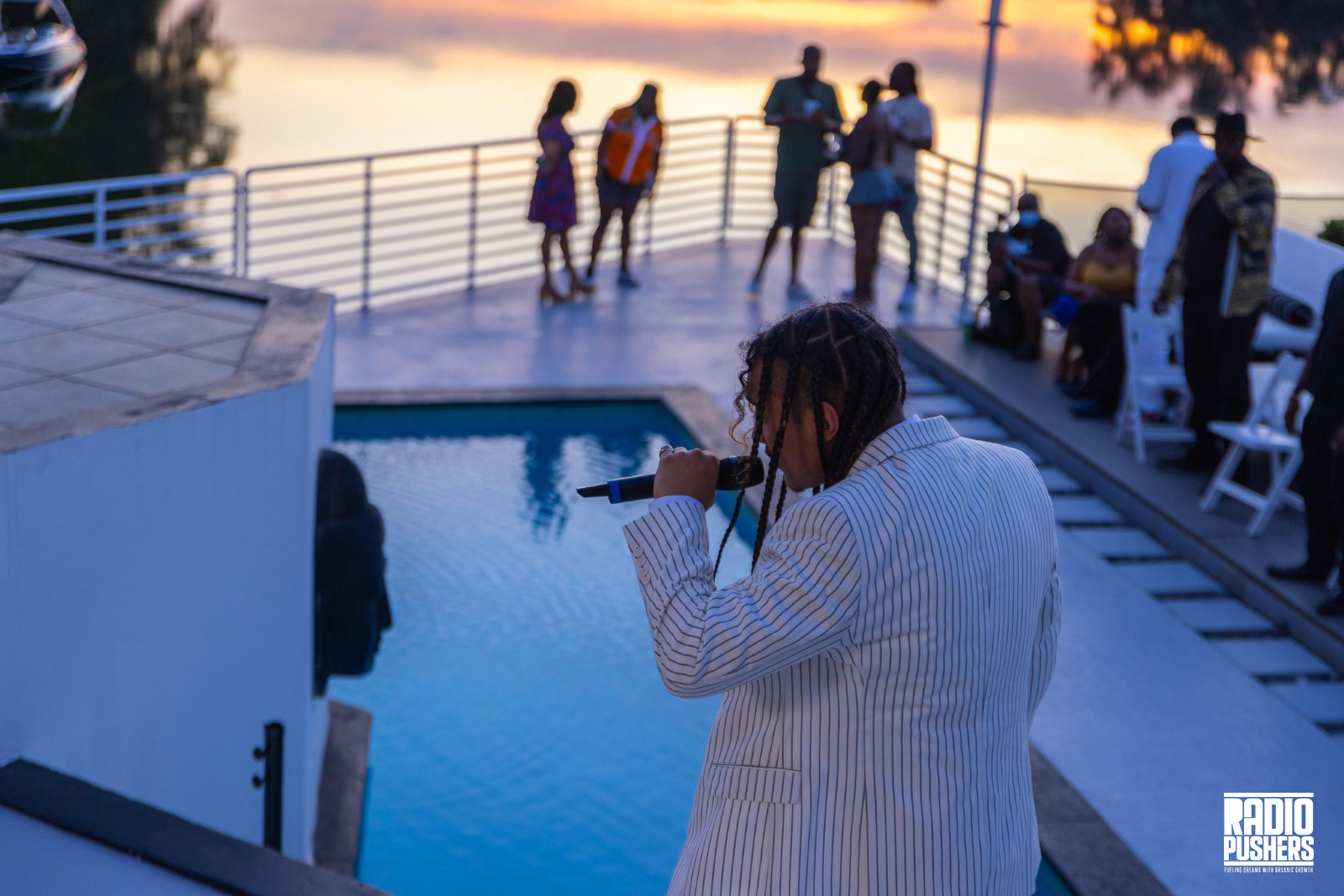 There are some artists who stand out for their ability to revolutionize and transform a genre in the vibrant world of music. Orlando's music scene has been booming with artists such as WCN KING. As a storyteller whose music resonates with the experiences of life, WCN KING combines drill and Hip-Hop.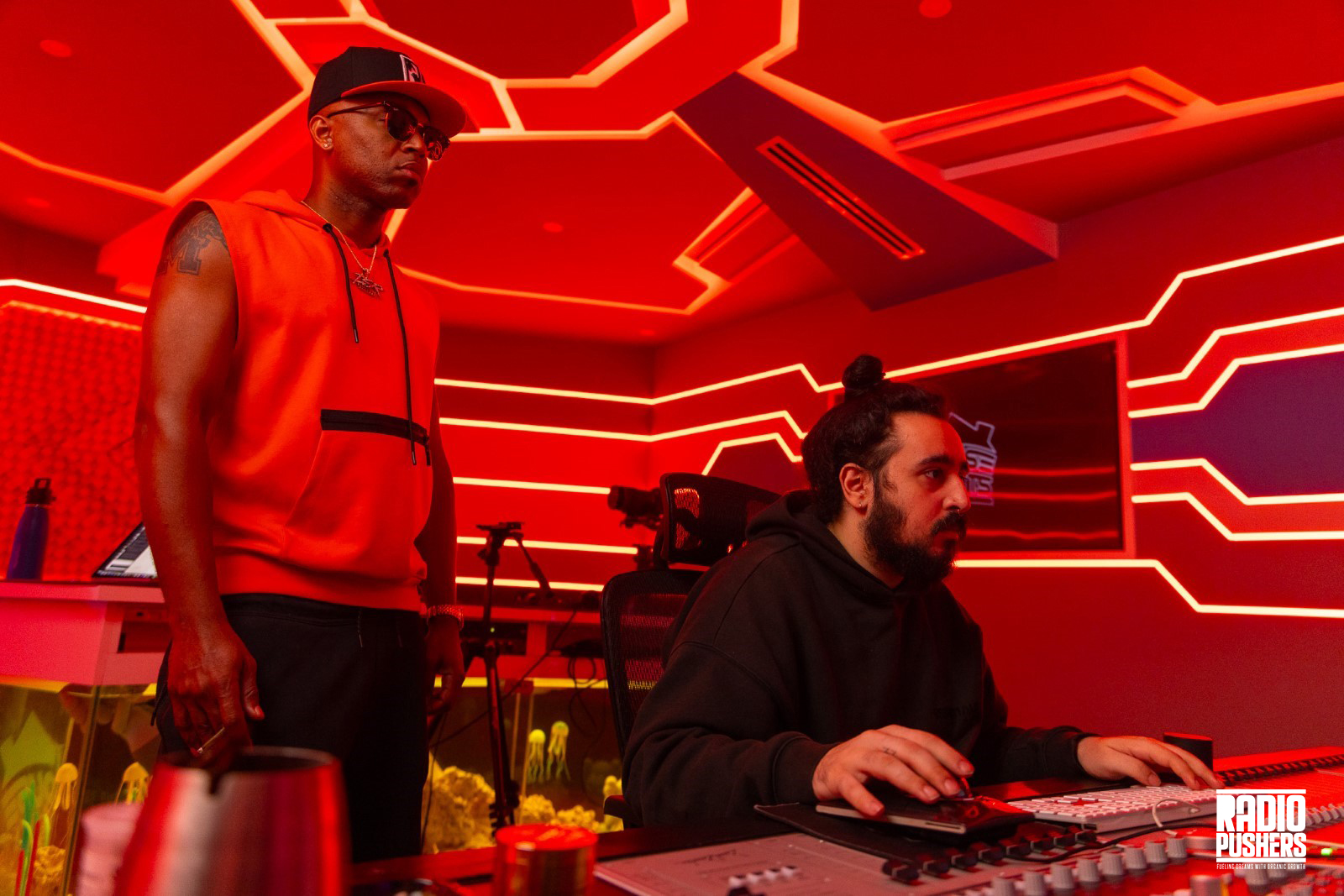 The Birth of a mastermind
"Still Can't Believe It" goes beyond being another successful track by Grammy-winning producer Drumma Boy Fresh. It showcases the remarkable talent and humility of Drumma Boy Fresh. 
For more than ten years, his unique sound revolutionized the Hip-Hop and R&B genres at all levels. From the start, Drumma Boy Fresh has let his production skills speak for themselves, without the need for excessive self-promotion. 
When you sit back and listen to the records Drumma Boy has produced, it's a movie-like experience. 'Shawty' (Plies), Money to Blow (Drake), No Hands (Waka Flocka Flame), Put On (Jeezy), and Here I Am (Rick Ross) represent a small sample size of his God-given extraordinary production ability. 
Every time I listen to 'Here I Am, I feel like treating my lady to the night of her life. The piano keys, baselines, vocal Midas Touch of Avery Storm, infused with Nelly and Rick Ross' iconic rap verses, are 'audio gold.'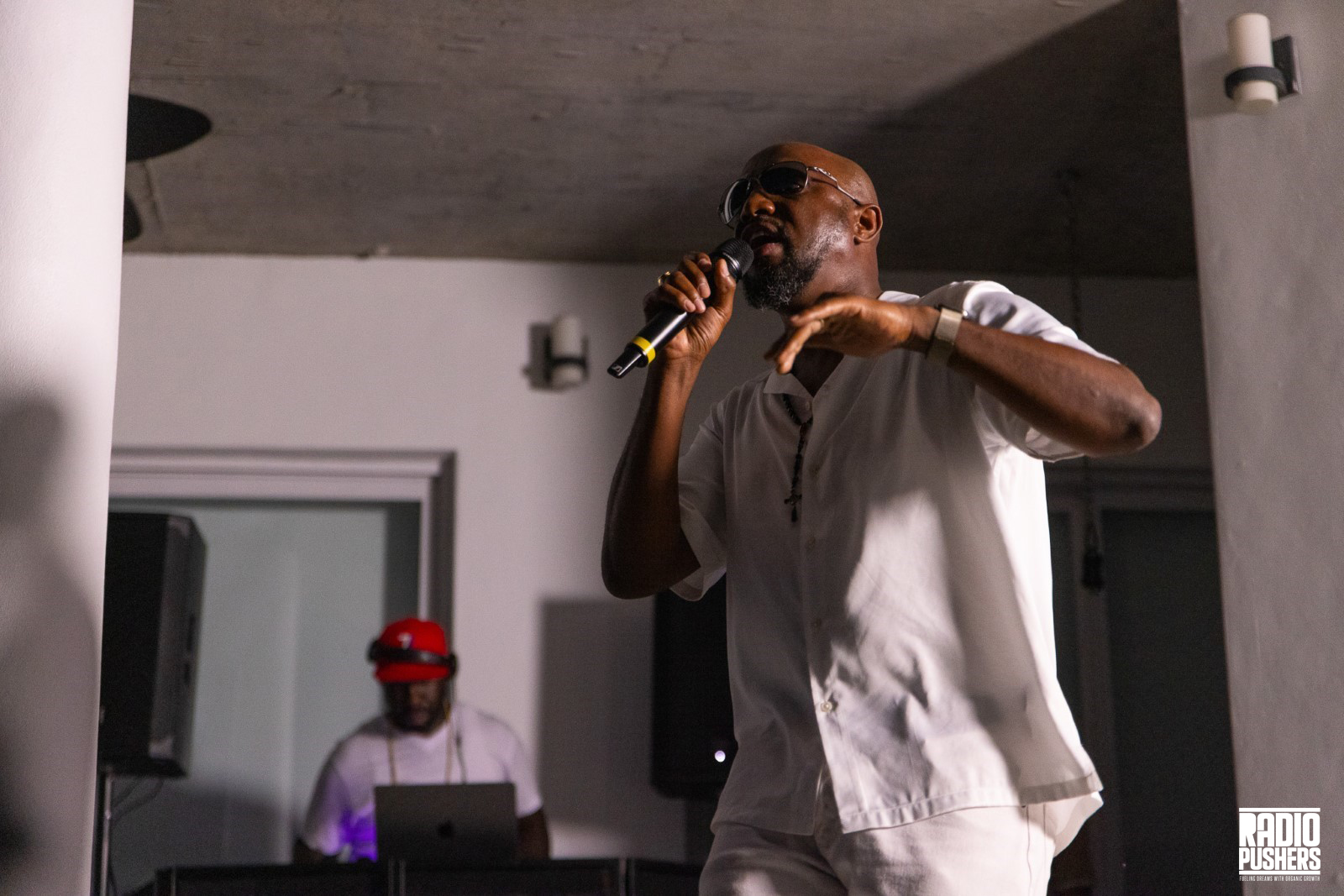 John Paul O.T.E.'s journey is nothing short of inspirational, as he walks by faith, not sight, and his music reflects his unique spiritual path. Imagine a world where music transcends the norm, and John Paul O.T.E. is leading the charge. His sound is a blend of aspirational euphoria, divine language, and ultra-passion, capturing the hearts and minds of Gen Z. As a prominent storyteller within Generation Z Urban Inspirational music, John Paul O.T.E. is poised to break the mold and redefine what it means to be a hip-hop artist.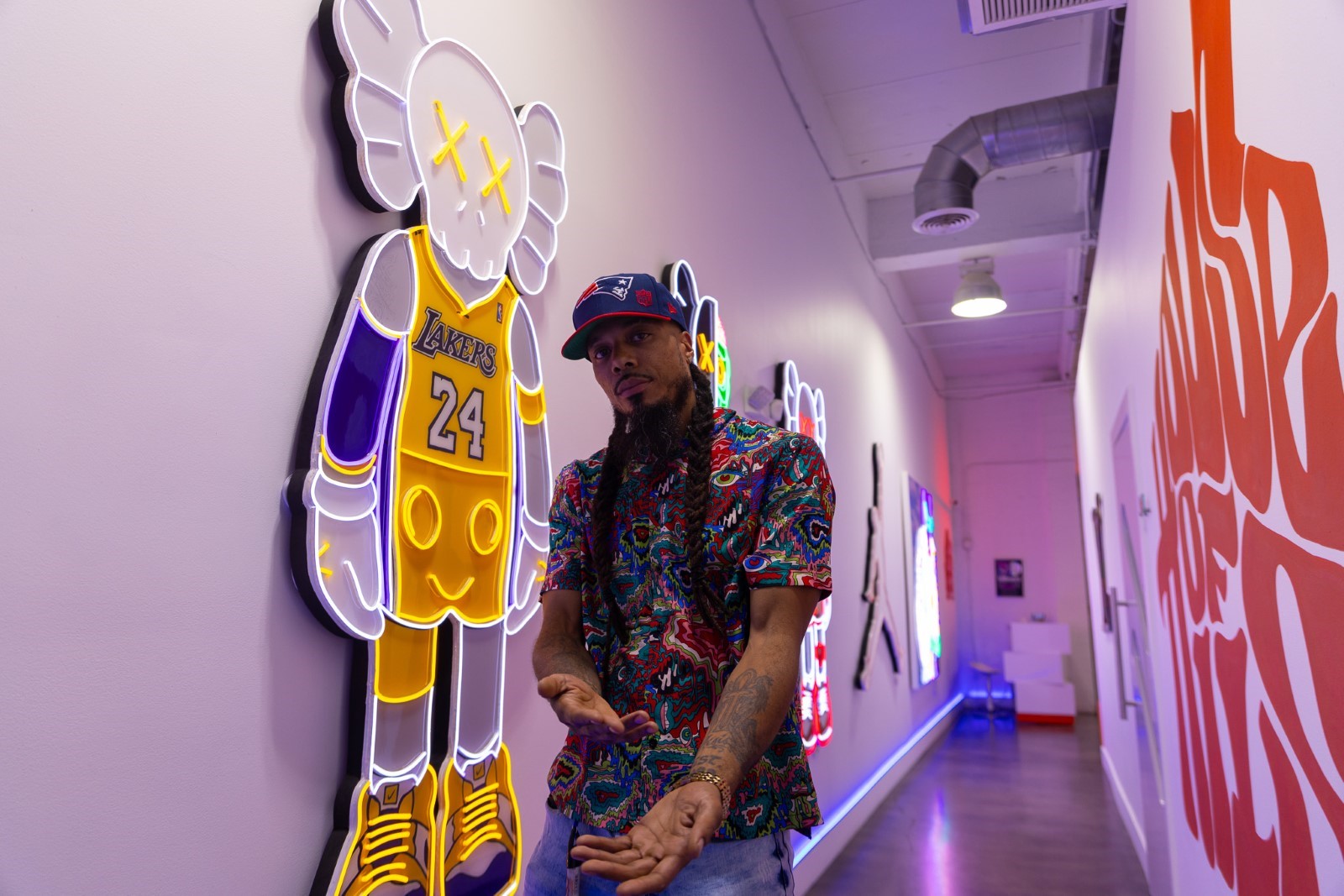 Roots provide the foundation of a person's character, morals, and actions. People's entire lives and lifestyles are rooted in their faith, internal belief systems, and moral compass. Major Recording Artist/Entrepreneur Kxng Ko is a man whose life is grounded in unparalleled passion, unflinching faith, emotional intelligence, and Hip-Hop.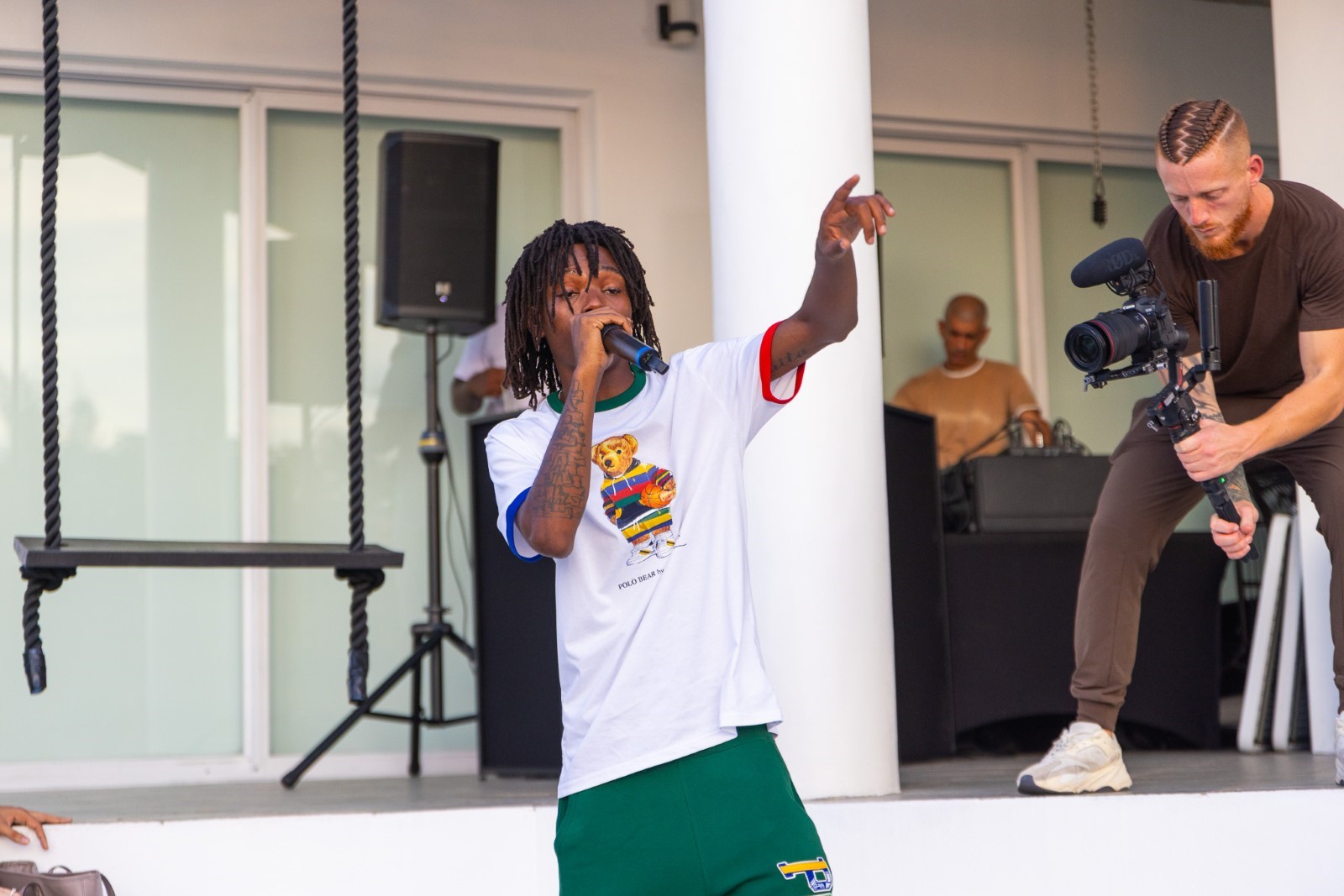 The creative mastery of Generation Z Hip-Hop is best exemplified by Lu Duffla. His music perfectly represents the raw and fearless energy that defines this generation. His lyrics are filled with references to the struggles and triumphs of young people, making his music the perfect anthem for anyone who has ever felt like an outsider.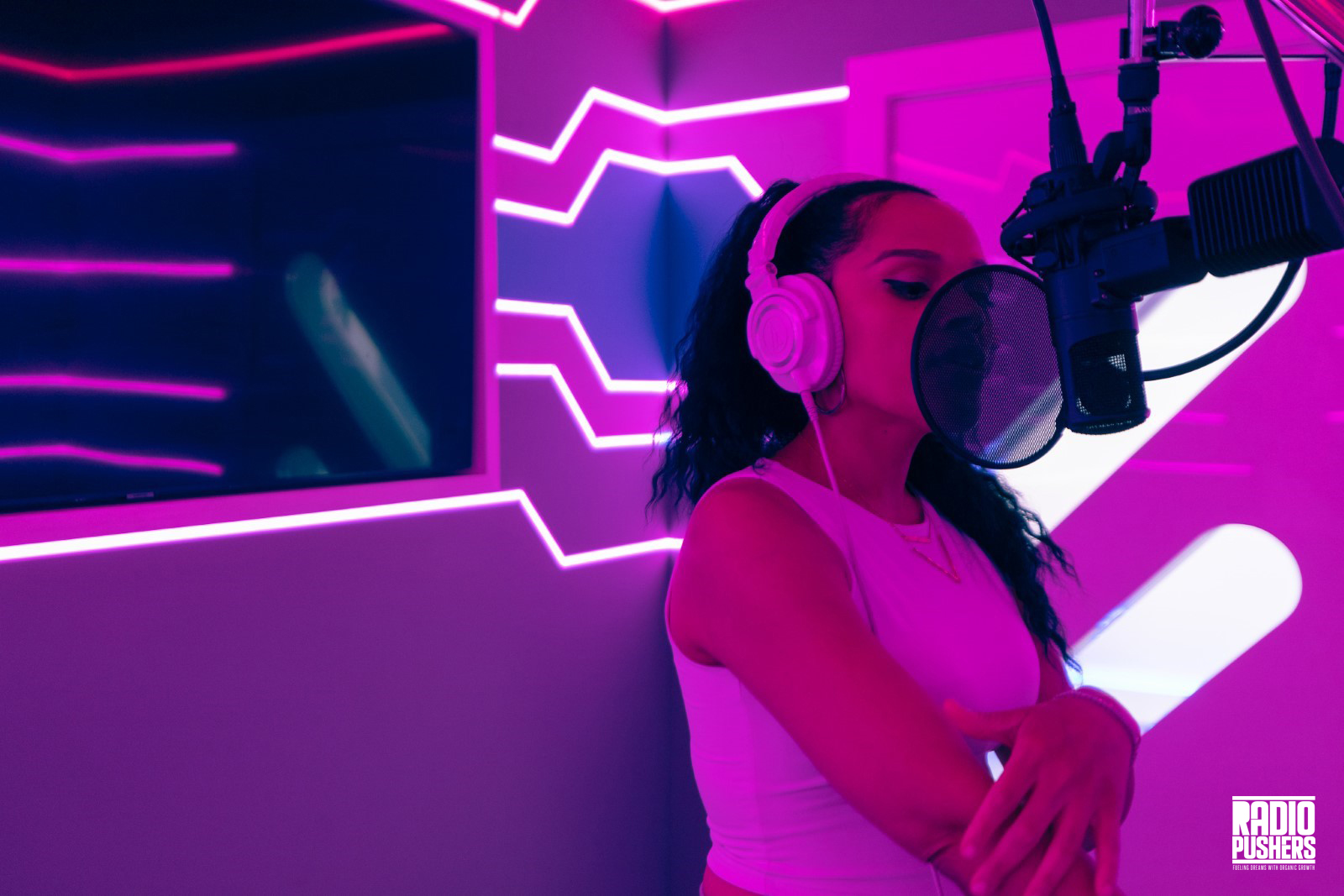 Zoe Rosegold is an incredibly talented lyricist. On her hot hit "Highgrade" she shows off her lyrical skills as well as her story-telling aptitude. Zoe Rosegold's music combines the perfect combination of experimentation and innovation. Additionally, she has captured the excitement, energy, and vibrancy of the cannabis culture. As a result, she turned her raved record into a cinematic classic.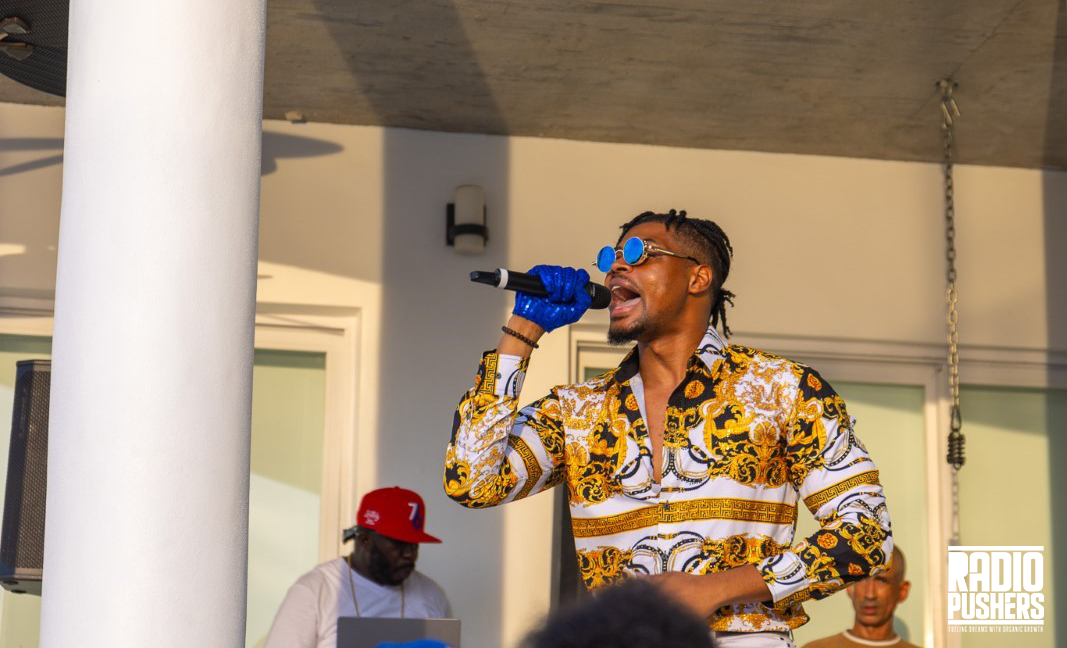 Everything pertaining to Major Recording Artist Jewale Indigo represents an indescribable and undeniable creative vibration. Jewale Indigo's vocal tones, lyrical flow pattern, visual presentation, and emotional intelligence enable him to create an unparalleled audio experience for consumers, music enthusiasts, and tastemakers worldwide. Jewale Indigo's meticulous music production and beat selections illuminate his diverse imagination.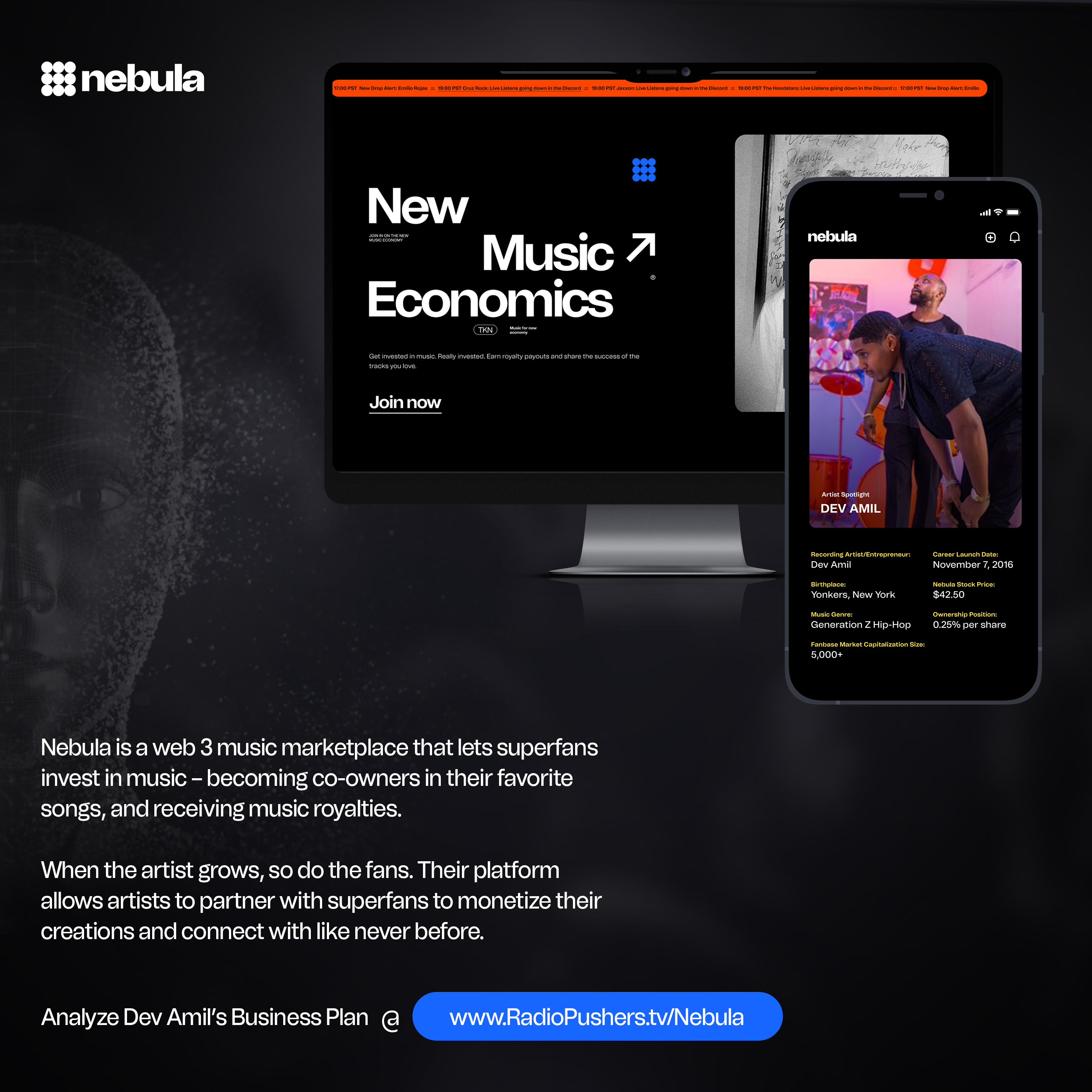 Independent label, distributor, and music publisher EMPIRE has struck a partnership with Web3 platform Nebula.  Nebula was founded by Alessandro De Luca, Fuad Hawit and Startup Incubators, and claims to be "a first-of-its-kind platform that lets fans own rights to royalty payouts for any song available in its marketplace".   
With the platform, fans are able to invest in the music available on the Nebula platform and earn royalty payouts.  The royalties are distributed as tokens, which represent a certain percentage of the song. They also get a portion of every transaction, so each time a "token" is resold on the secondary marker, they get a commission from the sale 
LEARN MORE ABOUT NEBULA HERE https://nebu.la/home  



Vinny DeLeon aka
Mr. Mix and Master
founded a recording studio and record label in 2013 called
"House of Hits Recording Studio"
which at that time was a home recording studio on the
23rd floor of the house
looking towards the lights of Miami, Florida.
In Miami, which is considered to be a highly competitive market for music, the "House of Hits" studio is currently ranked number one as a recording studio by Google. In a short time, Vince exceeded the framework of his internal studio and developed the first sound recording studio, which included all facets of music recording, the recording process, production, and, of course, recording engineering.
The recording studio in this facility is not only a high-end recording studio, but it also has an art gallery and event space. Vinny says: "Yes, the team is important, but the most important thing is the vibe. We are a modern high-end luxury studio where people not only come to record, but they leave with a hit record. "The House of Hits!"

HIPHOPSINCE1987 Podcast Series interviews larger-than-life figures in the world of music and entertainment. Major Recording Artist/Multi-Platform Entrepreneur Zoe Rosegold reveals her deepest pains, passions, and future aspirations. Zoe Rosegold's life story will inspire any dream chaser to never give up or settle for any less than supremacy in life.
The Viral Dope section of RADIOPUSHERS illuminates rare visual gems in music. Indie artists create and develop game-changing content which pushes creativity envelope. Music is the universal language of the world and visuals reflect its creative genius. Daily we post the hottest content creators in the game. Stream, like, comment, and subscribe to the next generation of dopeness!!!

Major Recording Artist/Entrepreneur BLXST is a natural-born superstar. BLXST's music is soulfully undeniable and is a global phenomenon. BLXST's fanbase is supremely loyal and supports his brand worldwide. In the words of BLXST, "I ain't never hear a bad BLXST song." His latest audio and visual masterpiece is 'Good Girl.' Stream 'Good Girl' and let us know your honest thoughts.
REQUEST YOUR ARTIST AND SONG