Step 1: Stream the track below
Step 2: Click on each Gauge category and drag "right" to increase the score or "left" to decrease.
Step 3: Leave honest feedback below in the comment box and include your first name.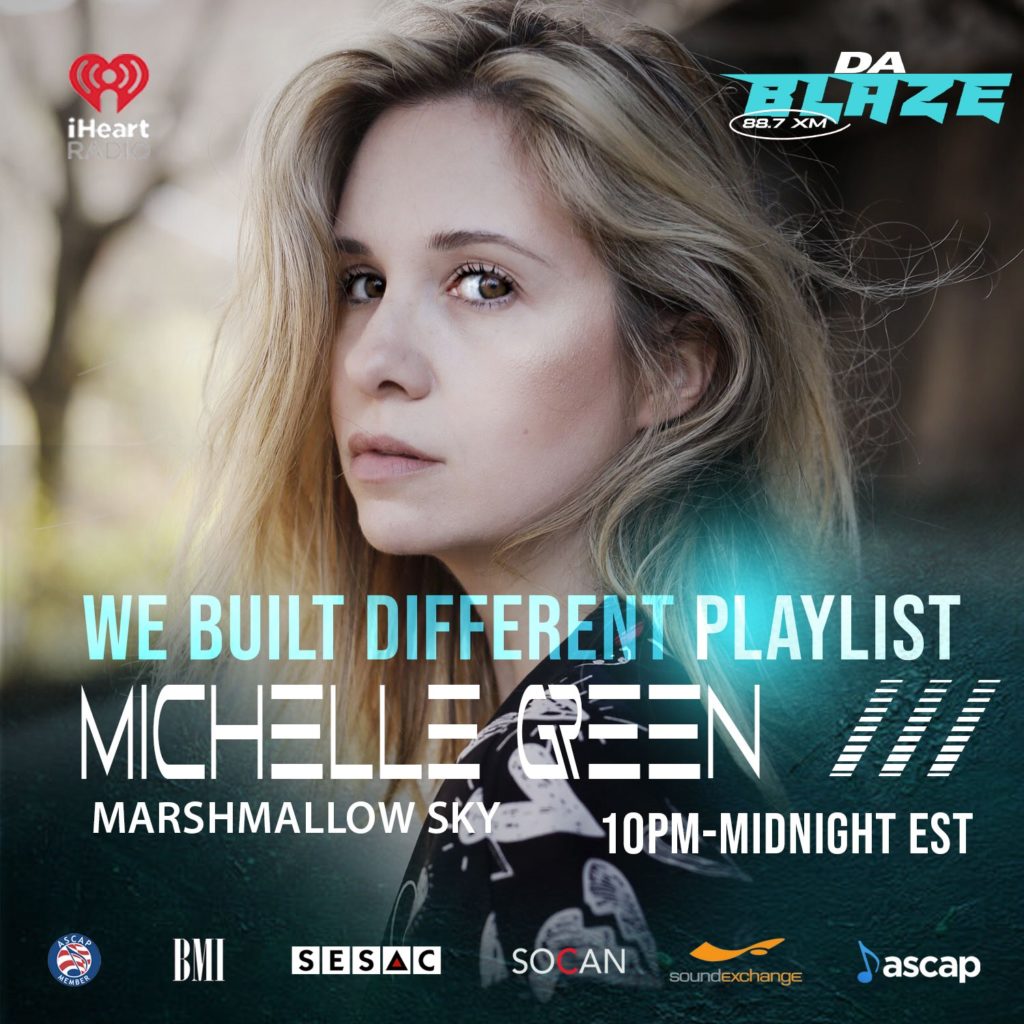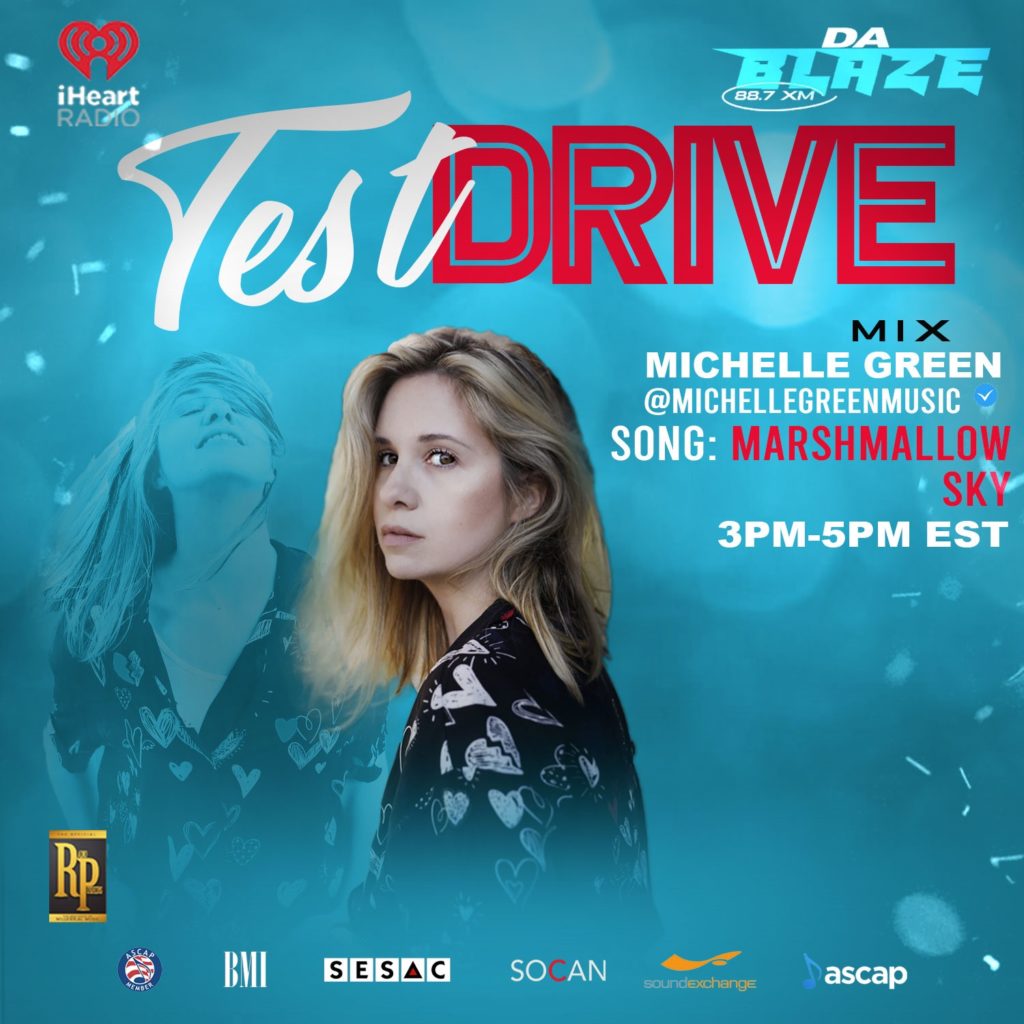 "MARSHMALLOW SKY" AIRS EVERY DAY ON DA BLAZE 88.7 XM MIAMI AT THE FOLLOWING TIMES:
WE BUILT DIFFERNET: 10PM-12AM EST
TEST DRIVE: 3PM-5PM EST

Your track airs 2X per day during the following playlists airtimes.
GRINDMODE MIX: 7PM-9PM EST
RISEMIX: 9PM-11PM EST
Listen to POWER 102.8 LA on

Android/Desktop Users tunein here: https://radiopushers.tv/power1028la

Fan Live-Chat page
(Share this page with your followers. They can live-chat with you from POWER 102.8 LA)
Your dedicated supporters can login to POWER 102.8 LA from their Gmail or Facebook account and live-chat with you during the mix. You can send messages to each other and they can request your music in real-time.
CONNECT WITH MICHELLE GREEN
REQUEST MARSHMALLOW SKY BY MICHELLE GREEN BELOW