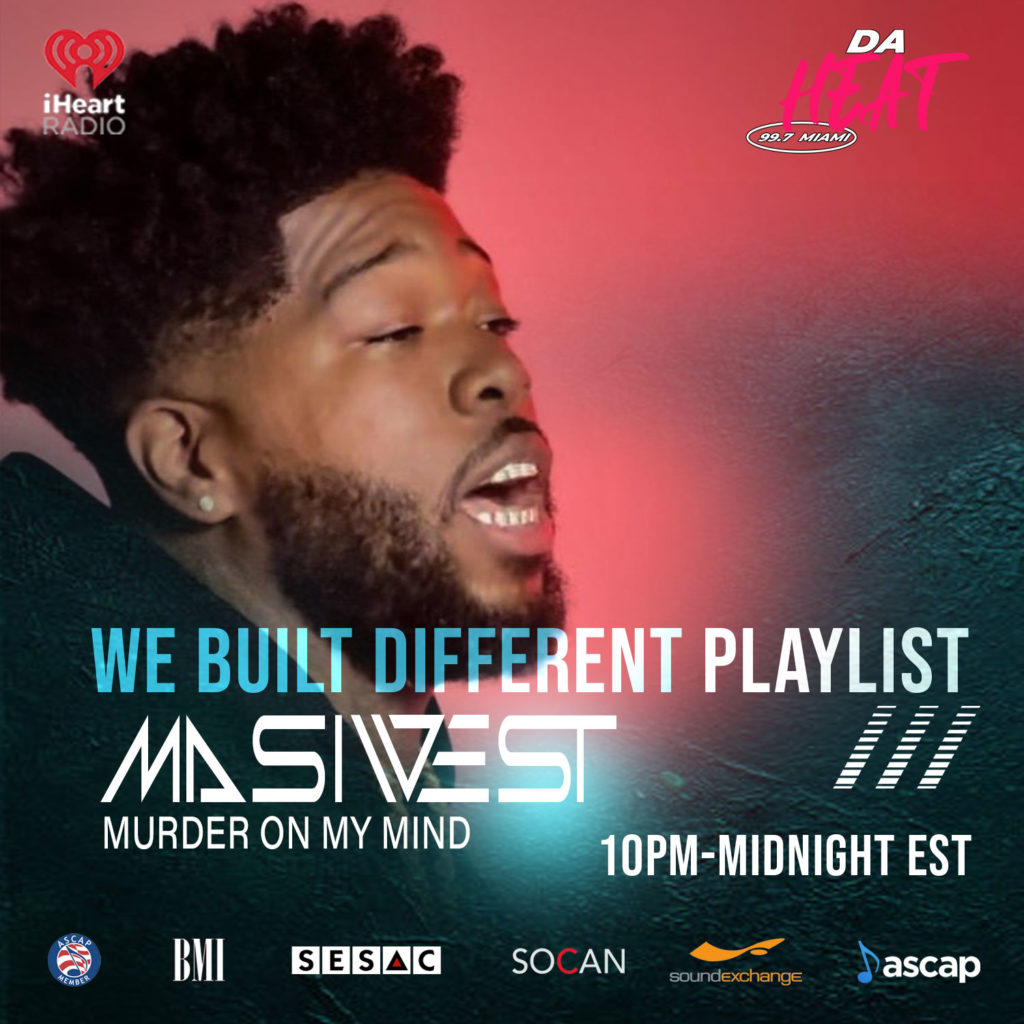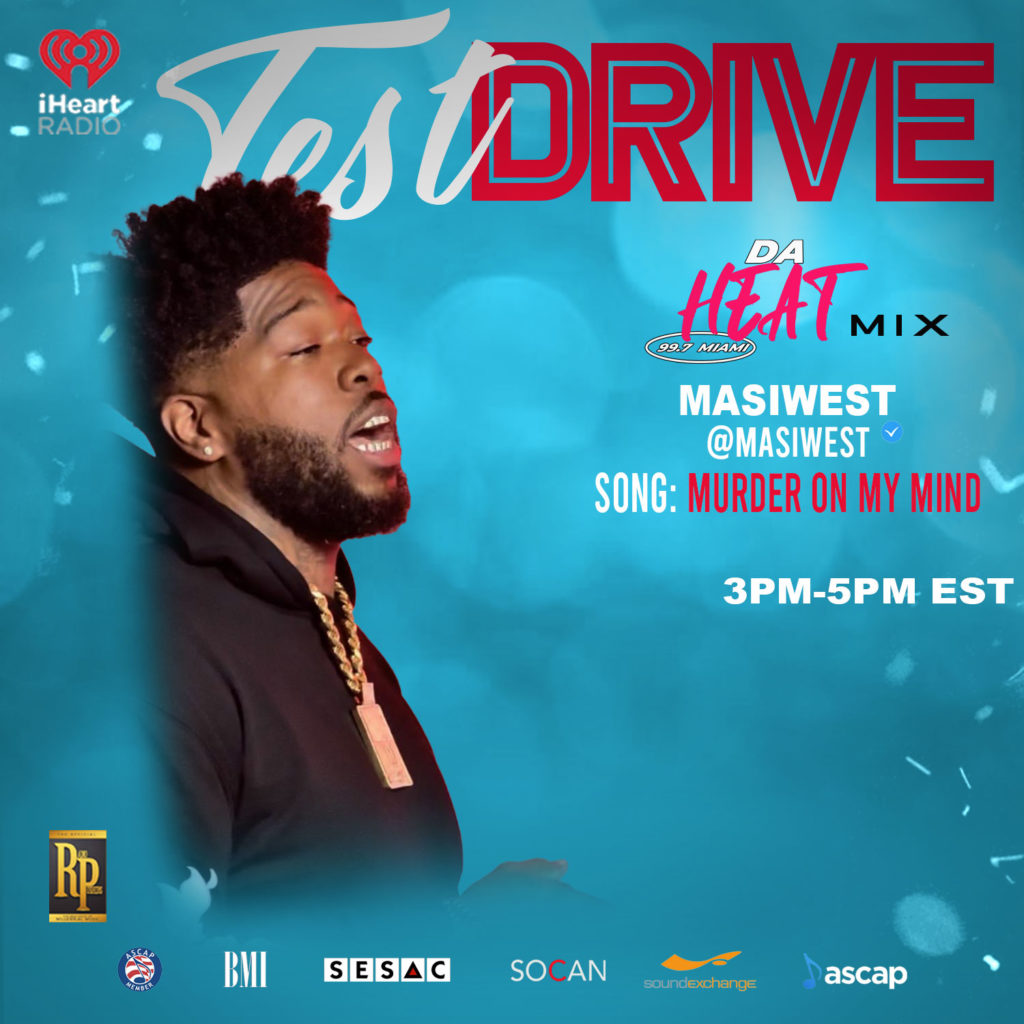 "MURDER ON MY MIND" AIRS EVERY NIGHT BETWEEN 9PM-10PM EST ON DA BLAZE 88.7 XM MIAMI
UNCUT DIAMONDS IS BETWEEN 7AM-9AM EST DAILY
TEST DRIVE IS BETWEEN 3PM-5PM EST DAILY
WE BUILT DIFFERENT IS BETWEEN 10PM-MIDNIGHT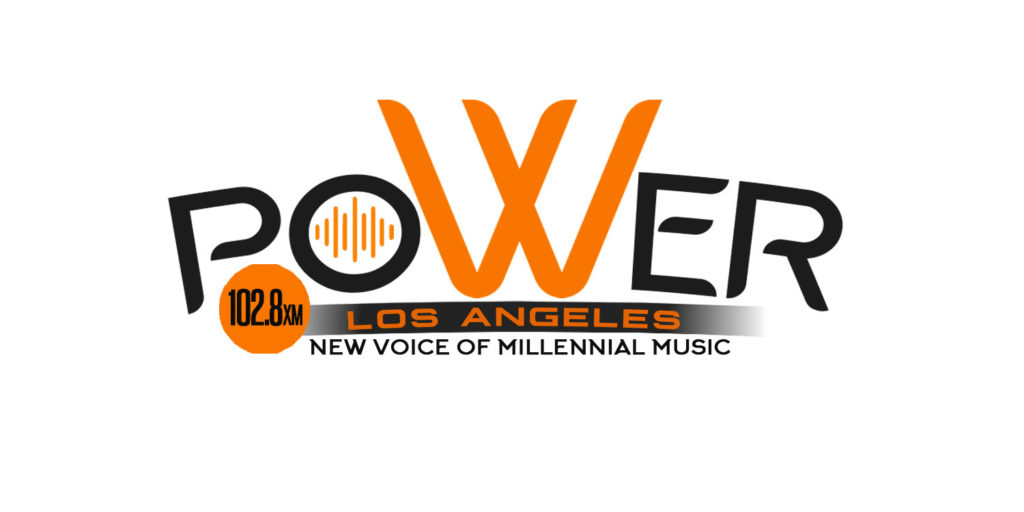 Your track airs 2X per day during the following playlists airtimes.
INDIE PLATINUM MIX 11:43PM-02:04PM EST
TRAPSOUL MIX 02:06M-05:12AM EST
MAJOR KEY MIX 05:14AM-07:29AM EST
OVERNIGHT CELEBRITY MIX 07:30AM-09:52AM EST
NETFLIX & CHILL MIX 10:00AM-01:05PM EST
CALI SMOKE MIX 01:06PM-04:09PM EST
NEW WAVEV MIX: 04:10PM-07:13PM EST
GRIND MODE MIX: 07:13PM-09:25 PM EST
RISE MIX 09:26PM-11:42PM EST
POWER 102.8 Los Angeles broadcasts a premium curated mixture of Hip-Hop, R&B, Pop, and EDM music. POWER 102.8 Los Angeles is the new pulse of Millennial and Generation Z music. Save POWER 102.8 LA website page to your browser favorites and share the movement across all social media platforms.
CONNECT WITH MASIWEST
REQUEST "MURDER ON MY MIND" below