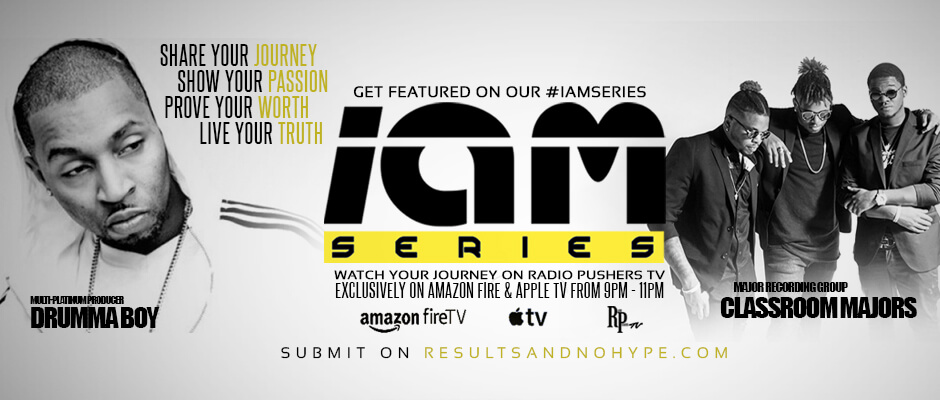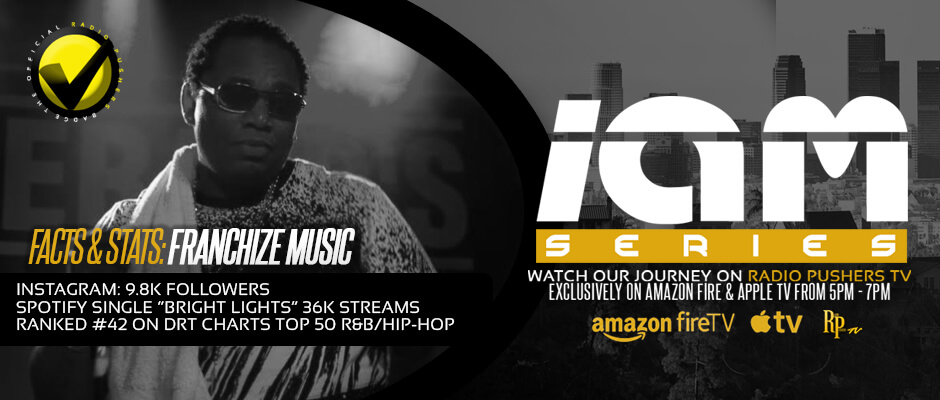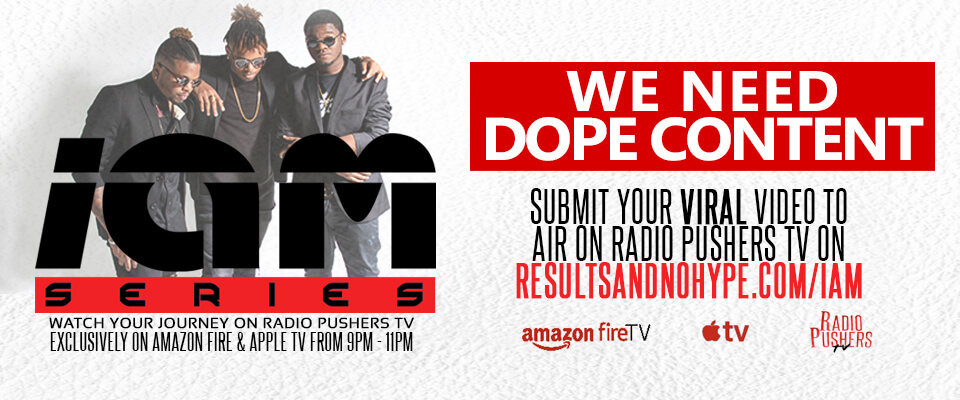 The purpose of this script is to let the world know who you are. Make sure that you tell people where you are from, how you got your name, why you feel like this is your real purpose in life, what moment in your career made you realize this is the right direction, and why a major should sign or PARTNER with you.
WHEN RECORDING YOUR VIDEO, PLEASE FOLLOW THE INSTRUCTIONS BELOW
Look Directly Into The Camera Device
Shoot The Video From Your Cellphone, GO-PRO Camera, Tablet, Or Camera
Make Sure You Have Reheardsed Your Script Properly
Make Sure You Have No Background Music Playing
Make Sure You Have Proper Attire And Good Lighting
Remember Record Label Executives And Owners Are Watching Your Viral. Prepare Your Viral As If Diddy Is Watching And Thinking Of Signing You To Badboy Records. Be On Point!
The #IAMTV documentary series gives your fans, friends, and family the opportunity to understand your movement & brand within 2 minutes. Follow the instructions & SAMPLE SCRIPT @ RadioPushersTV
Make sure to upload the video to your YouTube & IGTV Channel. Title the video "IAMTV Series RICHSOUL". Once your video is posted on Instagram tag the accounts below & use the hashtag #radiopushers #iamtvseries #iamtv
@themusichypebeast @radiopushers @iamtvseries @radiopusherstv @newhypebeast @themillennialgeneral @kingjamesworthy @patience_jay @jibbathegent.
STREAM da hottest viral content on da planet! Powered by Amazon Fire TV and ROKU