STREAM POWER 108.5 THE BEAT CONNECTICUT

Tunein via iPhone/iPad/Mac/Apple TV here: https://music.apple.com/us/station/1085-the-beat-connecticut/ra.1461994575
Android/Desktop Users tunein here: https://radiopushers.tv/1085thebeatconnecticut
Connect on TWITTER: https://twitter.com/1085thebeatconnecticut
Instagram: https://instagram.com/rairadioempire?igshid=155ux57vfm8kt
Instagram: https://instagram.com/radiopushers?igshid=1o5nuoluohhcj
Fans/Friends/Supporters request your music here: https://radiopushers.tv/requestyourartist/
Your track airs 2X per day during the following airtimes.
RISEMIX MIX: 9PM-11PM EST

BREAKOUT MIX: 11PM-1AM EST
Listen to POWER 108.5 THE BEAT CONNECTICUT on

STREAM POWER 106.8 MIAMI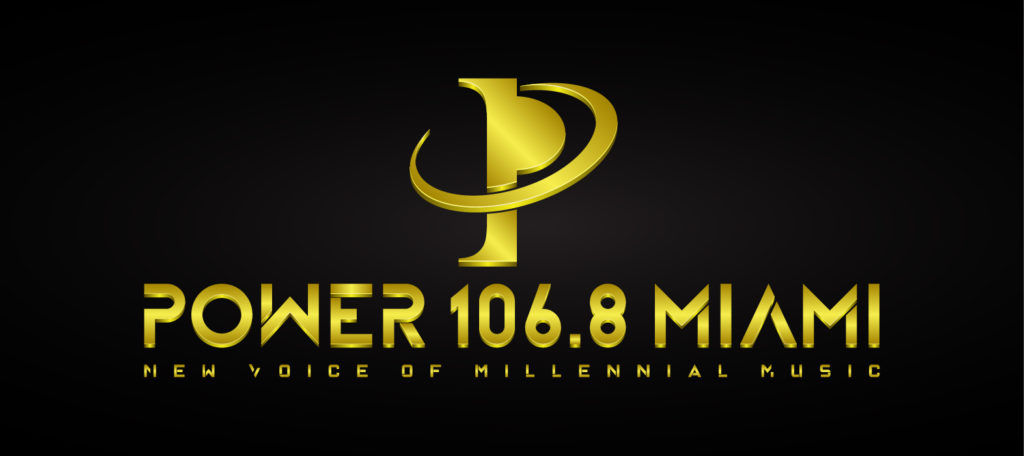 Tunein via iPhone/iPad/Mac/Apple TV here: https://music.apple.com/us/station/power-1068-miami/ra.1461994285
Android/Desktop Users tunein here: https://radiopushers.tv/power1068miami/
Connect on TWITTER: https://twitter.com/power1068miami
Instagram: https://instagram.com/rairadioempire?igshid=155ux57vfm8kt
Instagram: https://instagram.com/radiopushers?igshid=1o5nuoluohhcj
Fans/Friends/Supporters request your music here: https://radiopushers.tv/requestyourartist/
Your track airs 2X per day during the following airtimes.
RISEMIX MIX: 9PM-11PM EST

BREAKOUT MIX: 11PM-1AM EST
Listen to POWER 106.8 MIAMI on

REQUEST AKA LUNCH MONEY BY EL JANNA ALI BELOW
Watch cool TV for free! RADIOPUSHERS TV #1 Millennial Music & TV Network
We have placed your track 'AKA LUNCH MONEY' inside '2' Human Curated Apple Music Playlists. Make sure you SAVE, FOLLOW, and share each playlist on Apple Music.
CONNECT TO EL JANNA ALI ON INSTAGRAM
https://www.instagram.com/iam_rocksteadyrecordz/
ENGAGE WITH REAL ARTISTS BELOW WITHIN RADIOPUSHERS COMMUNITY VIA INSTAGRAM
Kareesh For Real: @kareeshforreal
Wine: @therealwine
Lovie Dosey: @designbygod11
Dream Lab Global: @dreamlabglobal
Freddy rugga: @therealfreddyrugga
Kitchentalkskool: @skooldagoon
Tanyette: @tancoymusic
Tall Children: @tcmusichq
Dirti Diana: @dirtidiana
Calven J: @calvenj
Scott King: @realscottking
Vernon S. Davis: @vsdavisphotography
The Ryan Show: @theryanshow
J Thuro: @jthuromusic
Jay Bang: @jaybangthegreat
WASHY: @washyxxc
ASHA: @ashaea6
Aakosya: @aakosya
J.Davis: @iamyodz
Yung Cassius: @iamyungcassius
PatienceJay: @officialpatiencejay
Zoe RoseGold: @officialzoeenyc
ARockss Management: @officialarockss
R. Lyn: @rlynmusic
JopauL: @iamjopaul
Rimanist: @yourkeeper09
Le'Jae`: @iamlejae
LaGheMusic: @laghemusic
Emee: @emeemusic
James Worthy: @kingjamesworthy
Jasmine Ortiz: @iamjasmineortiz
JChosen: @theofficialjchosen
carishathediva: @carishathediva
Young Carolina: @carolinajae1k
GMG ANT: @gmg_antt
REEZY: @reezy_cgs
turixh: @turixh813
Queen B: @thebrimari
Derrick T. Lewis: @therealdtlew
Monet schultz: @themonetschultz
Scotty Mac: @mrmac040
Stevie Young: @iamstevieyoung
STUNT: @iamstuntrnbay
Emp Tafari: @emptafari
Sincerest Don: @sincerestdon
DjStratagee: @djstratagee
105.1 LIVE: @105.1live
D.Maejor: @dmaejor
Drumma Boy: @drummaboyfresh
Drum Squad DJs: @drumsquaddjs
PREMIUM HASHTAGS
Below are premium hashtags used daily by millions of people. Instagram Algorithms are driven by hashtags. Always use a minimum of 15 hashtags per post. Make sure you always include the main hashtags #radiopushers #trustdaprocess #resultsandnohype #betonyourself. Include the hashtag that represents your brand as well.
#ceoshit
#ceo
#inspire
#betonyourself
#musichypebeast
#trusttheprocess
#trustdaprocess
#motivateyourself
#dreamchaser
#dreambig
#inspireyourself
#millionairemindset
#recordingartist
#spotifyforartists
#powermoves
#audiomack
#radiopushers
#striveforgreatness
#entrepreneur
#unsignedhype
#unsignedtalent
#resultsandnohype
#radiopushers
#victorylap
#themarathoncontinues
#allmoneyin
#allgasandnobrakes
#builtforthis
#bornready
#godsplan
#dreamhustlewin
#consistencyiskey
#tupac
#greatness
#wordisbond
#femaleboss
#womenceo
#ceomindset
#warready
#gohardorgohome
#cantstopwontstop
#explorepage
#selfmade
#newmusic
#nevergiveup
#neverstopexploring
#keepgrinding
#2020vision
#2020
#bigdog
#godisgreat
#mystory
#faithoverfear
#blueprint
#blackgirlmagic
#selfworth
#youareenough
#womenempowerment
#womeninbusiness
#womensupportingwomen
#womenpower
#mogul
#hustlequotes
#hustlehard
#hustleharder
#hustlers
#stayhome
#socialdistancing
#newmusicmonday
#newmusicdaily
#hotnewhiphop
#hiphopdx
#hiphopnation
#hiphopartist
#soundcloud
#complex
#hiphophead
#hiphoplife
#hiphopculture
#hiphopblog
#podcasts
#podcastlife
#newrappers
#unsignedheat
#strongertogether
#startedfromthebottom
#levelup
#legend
#noturningback
#believeinyourself
#believer
#keepmoving
#keepmovingforward
#keepgoing
#keepitreal
#keepsupporting
#keepsmiling
#nevergiveup
#neverforget
#2021
#2021goals
#builtnotbought
#staygrinding