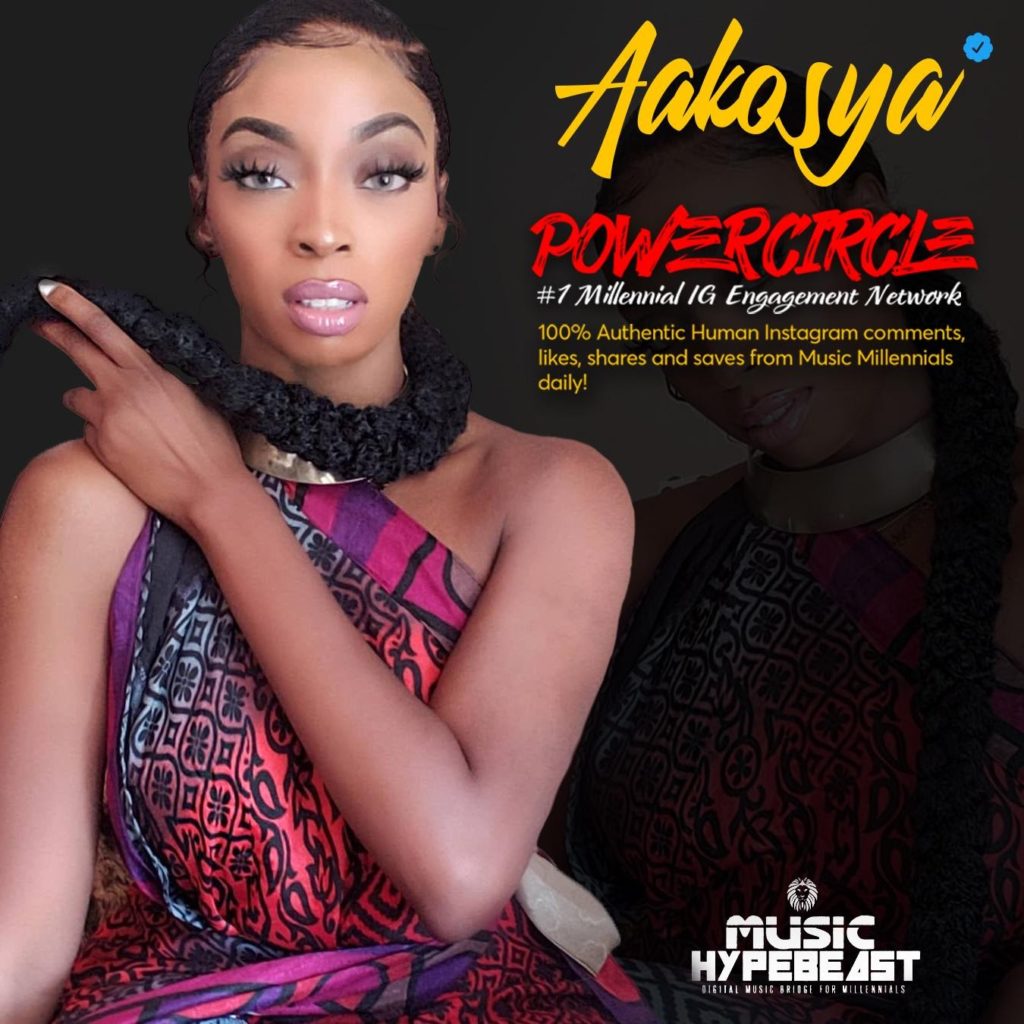 We're excited to be in partnership with your brand and looking forward to building a long-term relationship. Below are a few reminders to ensure your campaign goes smoothly.
Please add your Press Release article inside your Instagram bio line. Have fans, followers, and dedicated supporters leave a comment on the page supporting your project. Comments reflect 'your' followers are supporting your movement. Here is the link to your Press Release [ADD LINK TO THEIR PRESS RELEASE]
Your Press Release page includes your radio station, air-times, social media links, and more. It's CRITICAL that you review this page and have people REQUEST YOUR MUSIC. We want to see demand from your followers. People can request your music directly on the Press Release page.
Please make sure you schedule your 10- minute Zoom interview with one of our dynamic hosts. Schedule here https://dreamhustlewin.com/dhwpodcast/
Please schedule your Welcome Call with 'The Millennial General' this week, so we can ensure your campaign is rolling smooth. Schedule here https://dreamhustlewin.com/letsfly/
Please make sure you have accepted the www.monday.com invite and registered as a guest user.
Follow "RESULTSANDNOHYPE" Magazine on Google News. Your press release is featured on a global platform amongst millions of readers. Congrats! C/O your Google News https://news.google.com/publications/CAAqBwgKMLPdngswyue2Aw?oc=3&ceid=US:en
Make sure you follow us on YouTube, and we'll follow back (Follow for a follow)
Follow the accounts below and we'll follow back today!!!
Make sure you download the RADIOPUSHERS App, rate it five stars, and write an honest review of our company
Don't hesitate to call or text a member of our team if you have any questions. A member of our HUMATION team will contact you regarding ensuring you're able to access your dedicated Monday.com board.
The Millennial General (CVO)- 310-507-9320 Email: [email protected]
Patience Jay (SVP of Digital Communications & Partnerships)- 310-971-9656 Email: [email protected]
Zack Morris (President of Digital Corporate Operations)- 310-504-3546 (Text & Email Only [email protected] )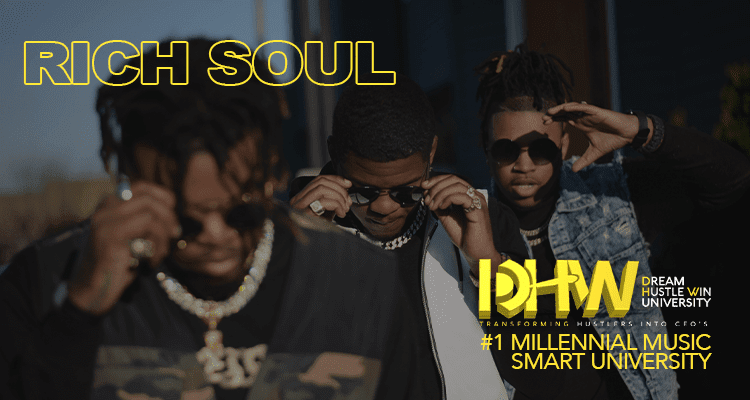 Below are links to E-Learning classes provided by DREAMHUSTLEWIN University. Every two weeks, you're required to book a one-on-one call with a member of our executive team. Always text a screenshot confirmation to

310-507-9320.
Listed below are premium Instagram hashtags and Instagram posting engagement strategies. Per the rule, use a minimum of 15 hashtags per post and a maximum of 33. Premium hashtags drive Instagram Algorithm. Leveraging premium hashtags on every post increases the 'reach' and 'impression' levels.
Always use #resultsandnohype #radiopushers #betonyourself #dreamhustlewin on every post.
We recommend posting a minimum of 'five' stories weekly. The purpose of posting stories is to give people a snapshot or a glance of your thoughts or mindset. Choose multiple 'life' categories to highlight daily. For example, on Mondays, you can post something 'motivational.' On Tuesdays' you may post something from the news that people should know. Example article from RNH Magazine https://resultsandnohype.com/georgia-cop-beats-black-lyft-passenger-unconscious-in-video-clip/
Only use your main feed to post up the highest quality content. Because 'YOU" need your post to receive tons of comments and shares 'ORGANICALLY.' Think of your main feed as an 'ART GALLERY.' You only want to post the most valuable 'ART' for people to 'BUY'!
The engagement is critical. Make sure you 'tag' the maximum amount of people per pic and video. Tag people, you follow and engage with you on a routine basis. For example, you do not tag people you never engage (For example, you would not tag NIKE because they do not engage with you. Unless the tag is strategic). Below are a few (48) high active IG profiles you need to follow and engage daily for MAXIMUM engagement. Zack will update your Monday.com board with new people once you complete each phase. Remember, posting to your main page is a REAL JOB. So, take it seriously because you are 'advertising your brand' to the WORLD.
[xyz-ihs snippet="WELCOME-PAGE-ARTISTS-TABLE"]
Post no more than 3X per week on your main feed. Anticipation will build and people will crave for your content. Post a maximum of 12x per month.
The key is getting people to comment and share your content.
We're sending you a minimum of 200 real humans per month for interactive networking. These people are curated and customized for your profile. This is a very labor intensive and expensive platform.
However, we want you to have real human organic growth. So, watch their stories, chat with them and build a solid flow of conversation.
If 100 people follow you back, with an average following 2,000 people, then you've increased your reach 'potential' by 200,000 people!
Zack will send you a www.Monday.com invite via email. Click the link to ACCEPT and create a GUEST account only. Just a GUEST account. A member from our 'HUMATION' onboarding team will contact you within 48 hours to ensure 100% activation.
We're honored to have you on the team and let's fly!!!!
MONDAY BOARD ENGAGEMENT PROTOCOL
There is nothing more important than accessing, interacting, and networking with real people. The core mission of radiopushers is to ensure you build a real organic following.
POINT 1:
Do you have the monday app downloaded to your phone and desktop computer? (the reason for this is because they both have different functionalities and the artist may prefer one over the other)
POINT 2:
Do you understand how to login and access your assigned boards?
POINT 3:
Are you leaving notes on each person on your monday board? (this is important because every artist needs to know which users are active, responsive, and willing to network with them. Leaving notes is crucial.)
POINT 4:
Are you following the engagement steps below for each person on their monday board.
Watching the instagram stories of each profile on their assigned monday board and leave emoji comments.
Every artist must "@' the user and say "@jthuromusic just watched some of your stories fam. Dope work. Check your dm & let's connect!
If the person doesn't have any recent ig stories, then comment on their last 2 posts. You need to '@" the person and leave honest comments on '2' of their posts.
POINT 5:
Then send a dm. See the sample dm below (you can create your message as well, but it needs to maintain the same context).
"Fam, I love what you got going on. Let's connect & follow each other on all platforms. Send me your youtube, twitter, tiktok, facebook, spotify, and apple music profile links. I'll follow you and return the love fam. I'm all about building my following with real and active dream chasers!"
The purpose of daily engagement is to create a flow of consistent conversations and determine how people feel about your content. Every artist "Must' be obsessed with creating a human network of people.
The goal is to engage with 10,000 people per year and retain at minimum 70%. Adding 7,000 people per year to an artist database will spark a real human movement. The late great rapper nipsey hussle 'organically' created a following by touching and reaching every corner of crenshaw.
Everybody knew who, what, and why "The marathon continues" was important. People wanted to be apart of his journey. They wanted to be apart of history. That type of loyalty can and will always be monetized!!!!!! That only happens with real people!!!!!
If you network with 28 people per day within 365 days, you'll organically reach 10,220 people. Focus your time, energy, and money to invest into "People"!!!! Investing into bot software, buying ads from companies, and other quick results scheme tactics never equal long-term succes
WELCOME TO HUMATION!!!
PREMIUM HASHTAGS
Below are premium hashtags used daily by millions of people. Instagram Algorithms are driven by hashtags. Always us a minimum of 15 hashtags per post and maximum of 33.
Make sure you always include the main hashtags #radiopushers #trustdaprocess #resultsandnohype #betonyourself #dreamhustlewin #webuiltdifferent. Include the hashtag that represents your brand as well.
#ceoshit
#ceo
#inspire
#betonyourself
#musichypebeast
#trusttheprocess
#trustdaprocess
#motivateyourself
#dreamchaser
#dreambig
#inspireyourself
#millionairemindset
#recordingartist
#spotifyforartists
#powermoves
#audiomack
#radiopushers
#striveforgreatness
#entrepreneur
#unsignedhype
#unsignedtalent
#resultsandnohype
#radiopushers
#victorylap
#themarathoncontinues
#allmoneyin
#allgasandnobrakes
#builtforthis
#bornready
#godsplan
#dreamhustlewin
#consistencyiskey
#tupac
#greatness
#wordisbond
#femaleboss
#womenceo
#ceomindset
#warready
#gohardorgohome
#cantstopwontstop
#explorepage
#selfmade
#newmusic
#nevergiveup
#neverstopexploring
#keepgrinding
#2020vision
#2020
#bigdog
#godisgreat
#mystory
#faithoverfear
#blueprint
#blackgirlmagic
#selfworth
#youareenough
#womenempowerment
#womeninbusiness
#womensupportingwomen
#womenpower
#mogul
#hustlequotes
#hustlehard
#hustleharder
#hustlers
#stayhome
#socialdistancing
#newmusicmonday
#newmusicdaily
#hotnewhiphop
#hiphopdx
#hiphopnation
#hiphopartist
#soundcloud
#complex
#hiphophead
#hiphoplife
#hiphopculture
#hiphopblog
#podcasts
#podcastlife
#newrappers
#unsignedheat
#strongertogether
#startedfromthebottom
#levelup
#legend
#noturningback
#believeinyourself
#believer
#keepmoving
#keepmovingforward
#keepgoing
#keepitreal
#keepsupporting
#keepsmiling
#nevergiveup
#neverforget
#2021
#2021goals
#builtnotbought
#staygrinding
STREAM "BE GREAT" EXCLUSIVELY INSIDE THE HUMAN CURATED APPLE MUSIC PLAYLIST "DREAMHUSTLEWIN" POWERED BY MUSICHYPEBEAST
CLICK HERE TO STREAM AND SHARE THE DREAMHUSTLEWIN PLAYLIST.
STREAM "BE GREAT" EXCLUSIVELY INSIDE THE HUMAN CURATED APPLE MUSIC PLAYLIST "UNSIGNED" POWERED BY MUSICHYPEBEAST
CLICK HERE TO STREAM AND SHARE THE UNSIGNED PLAYLIST.
Welcome to RAIRADIO baby!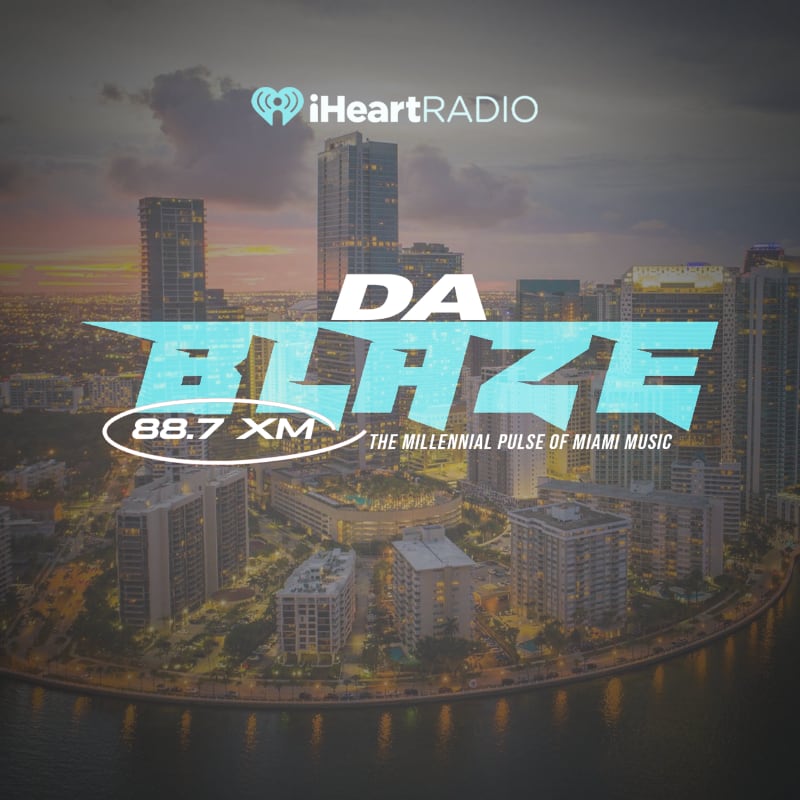 "BE GREAT AIRS EVERY NIGHT BETWEEN 10PM-MIDNIGHT ON DA BLAZE 88.7 XM MIAMI
WE BUILT DIFFERNET: 10PM-12AM EST

Your track airs 2X per day during the following playlists airtimes.
RISEMIX: 9PM-11PM EST
BREAKOUT MIX: 11PM-1AM EST
TuneIn via iPhone/iPad/Mac/Apple TV here: https://music.apple.com/ca/station/power-102-toronto/ra.1461994478
Android/Desktop Users TuneIn here: https://radiopushers.tv/power1021canada
Connect on TWITTER: https://twitter.com/1021canda
Instagram: https://instagram.com/rairadioempire?igshid=155ux57vfm8kt
Instagram: https://instagram.com/radiopushers?igshid=1o5nuoluohhcj
Fans/Friends/Supporters request your music here: https://radiopushers.tv/requestyourartist/
Listen to POWER 102.1 TORONTO on

'Hey Siri, play POWER 1021 TORONTO'