The Glorious Ace: "Unconventional Voice of Millennial Music".
People say it's not what people call you, it's what you answer to is what matters. Siron Collier aka The Glorious Ace always felt an immense sense of great expectation from birth. The word "Glorious" [ glawr-ee-uhs, glohr- ] means "entitled to great renown". Born in the blue-collar jungle of Cleveland, Ohio Siron Collier grew up in poverty, economic struggle, calculated racism, strong family ties, and unconditional love. During the childhood years, his parents played church and soul music daily. Siron Collier is musically trained to play the piano, organ, and saxophone.
Possessing the ability to read sheet music and create beautiful chords of music allowed Siron to stand out as a youth in school.
Siron formed his first music group called "3Way Click" in the 7th grade. Crowds of kids stood in the hallways and watched "3Way Click" perform famous rap songs and original material. The lyrics of Glorious Ace reflected the hardcore reality of Cleveland and mesmerized even the school staff. Those early performance moments paved the way for his future career in the infamous world of Hip-Hop.
Siron Collier carried his music momentum through high school and beyond. Siron Collier secured a solid career in business operations and self-financed his music career. In 2016, Siron created IconMusic Group and launched several critical acclaimed music ventures. The flagship release "Higher Level" is a 14-track album highlighted his trademarked Midwest rap flow and poetic rhymes of change. The lead single "Who Do You Trust" set the tone for the album purpose and mission. The heavy bass lines and perfectly orchestrated beat production creates a rare blend of power, passion, pain, and vision. "Who Do You Trust" gained immediate attention on music streaming sites and Spotify listeners co-signed the hype. "Who Do You Trust" boats 50,000+ listeners via Spotify and his overall catalog is generating a minimum of 500,000 annual listeners.
In 2019, "The Glorious Ace" is on a fast track towards musical greatness. His entertainment company IconMusic Group has multiple business ventures launching in 2019 which includes clothing, music publishing, film production, global merchandising and more. The state of Ohio has produced legends in film, sports, civil rights, and music from Jim Brown to Lebron James. "The Glorious Ace" understands the "higher" expectations bestowed upon him and consequences of failure. Siron Collier creates music which emits a ray of profile hope and purpose. The Glorious Ace is the "Unconventional Voice of Millennial Music".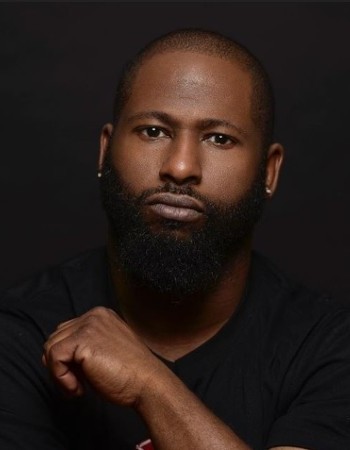 CATCH THE GLORIOUS ACE ON 99.5 THE HEAT SOUTH BEACH BETWEEN 9-11PM EVERY NIGHT!
CONNECT WITH THE GLORIOUS ACE ON INSTAGRAM
[iscwp-slider username="thegloriousace"]
STREAM PREMIUM VIRAL CONTENT ON RADIOPUSHERS TV POWERED BY AMAZON FIRE TV AND ROKU