CONNECT WITH RAJA FOR LIFE
Rajaforlife
BETONYOURSELF
Music Tells A Story
Raja's music style is heavily influenced by Indian instruments mixed with modern day Pop/Hip-Hop sounds. What separates him from the rest of the rappers in the industry is his strong Hindu background. Raja discovered his passion for music at the age of 7 where he began playing the tabla drums. Growing up he was surrounded by different forms of music such as Pop, Hip-hop, and R &B. His mom played a lot of dance music such as La bouche and Gloria Estevan. His sisters listened to Madonna, Tupac, Kanye West, and Jay-Z. Growing up he was heavily influenced by hip-hop and wanted to pursue a career in entertainment.
Raja grew up with two disabilities ADD and ADHD, which caused Raja to feel like an outsider. Raja struggled with school while his siblings received straight A's. His parents made education a top priority in his household that made the pressure unbearable. Raja was expelled from High School due to cutting class and behavioral issues. He later finished his academic classes at a military school.
Raja's music career and popularity began to grow In 2015 when he grabbed a feature in the XXL Magazine Rookie Edition and was the headline performer at the NYC Demiurge Awards – a new recognition system for NYC creative's doing business and giving back to NYC. Raja is currently performing in the hottest spots from the Supper Club in LA to SOB's in NYC. He has an EP named REBIRTH due in January with a few industry heavy-hitters, including Tory Lanez, Fabolous, Producers – Ron Browz and James Fauntleroy. With his fan base continuously growing, he wants his fans to take away one message "Don't listen to all the haters and keep following your dreams. There's always gonna be people out there trying to break you down especially if you are different." Throughout the course of his musical career, Raja has won over the hearts of music lovers from all walks of life. Performing at a variety of venues, making dozens of appearances, all the while recording new singles, Raja has earned the admiration and affection of countless fans, serving as both inspiration and role mod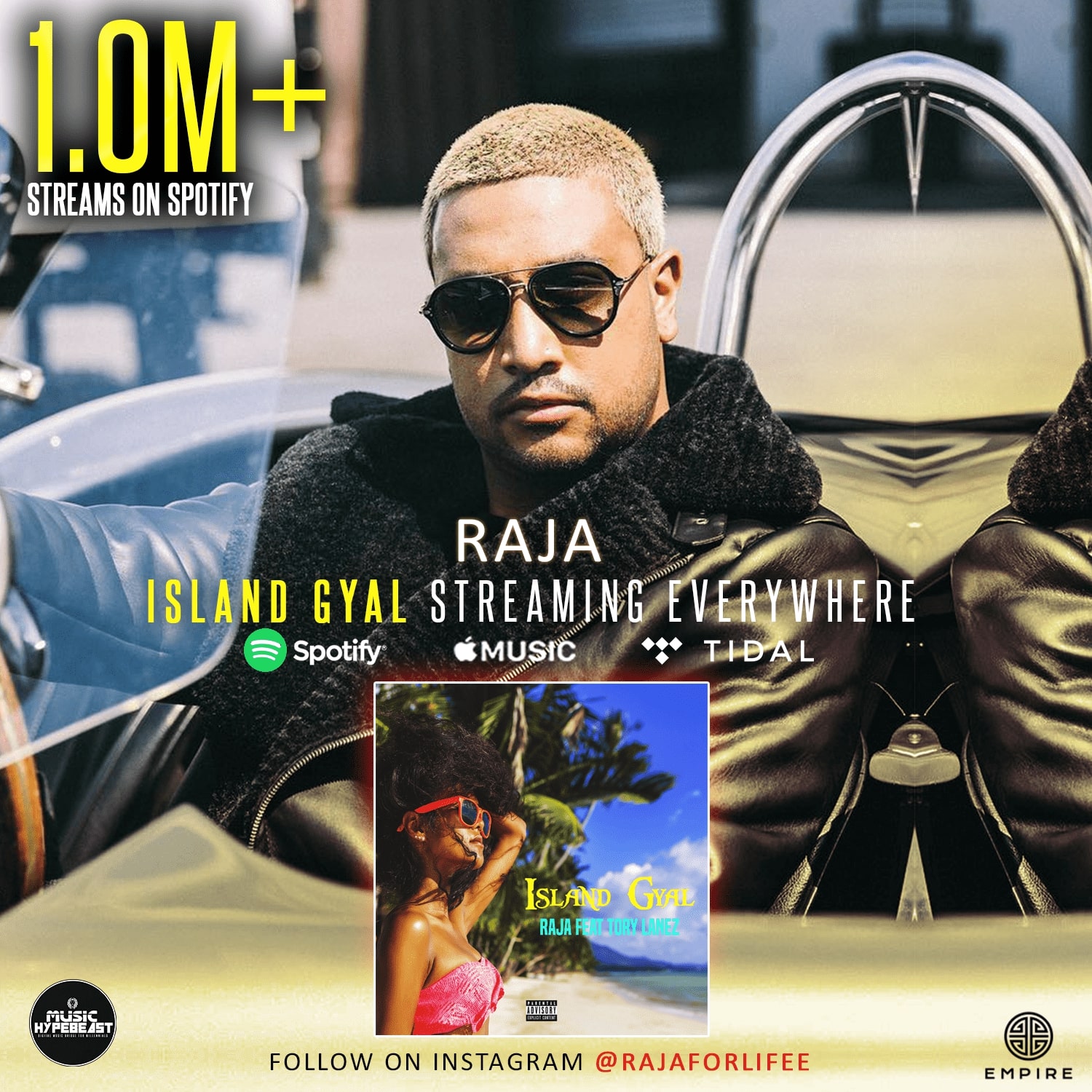 CATCH RAJA ON POWER 105.8 LAS VEGAS BETWEEN 9-11PM EVERY NIGHT!
CONNECT WITH RAJA ON INSTAGRAM
[iscwp-slider username="Rajaforlifee"]
STREAM PREMIUM VIRAL CONTENT ON RADIOPUSHERS TV POWERED BY AMAZON FIRE TV AND ROKU