Description
The SPOTIFY BEST OF BOTH WORLDS Campaign is $500.00 monthly "automatic" recurring charge to your debit or credit card. The charge of $500.00 will be on the same day as the purchase each month. The campaign is cancellable 7 days before the due date. This is a month-to-month service agreement and not a contract. Please review & E-Sign the card authorization agreement here.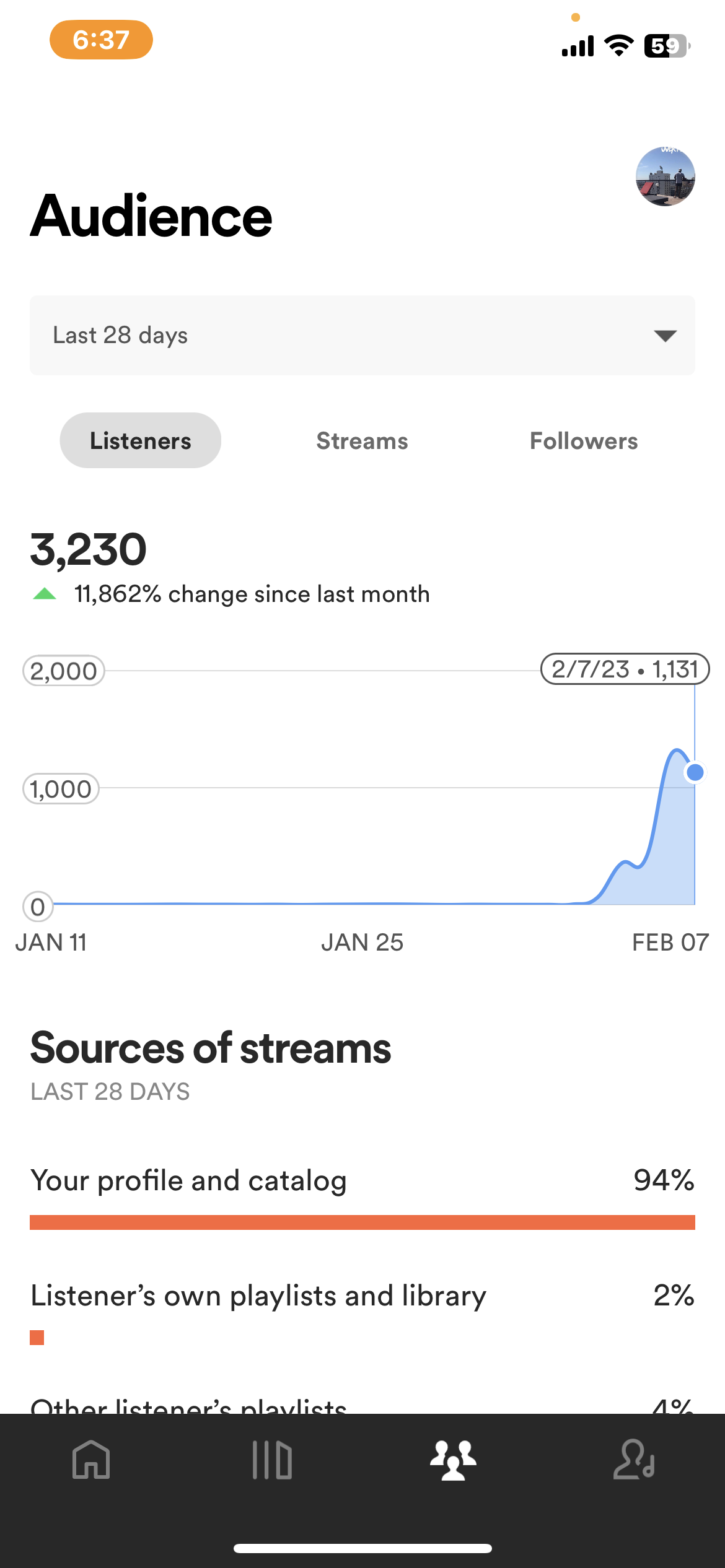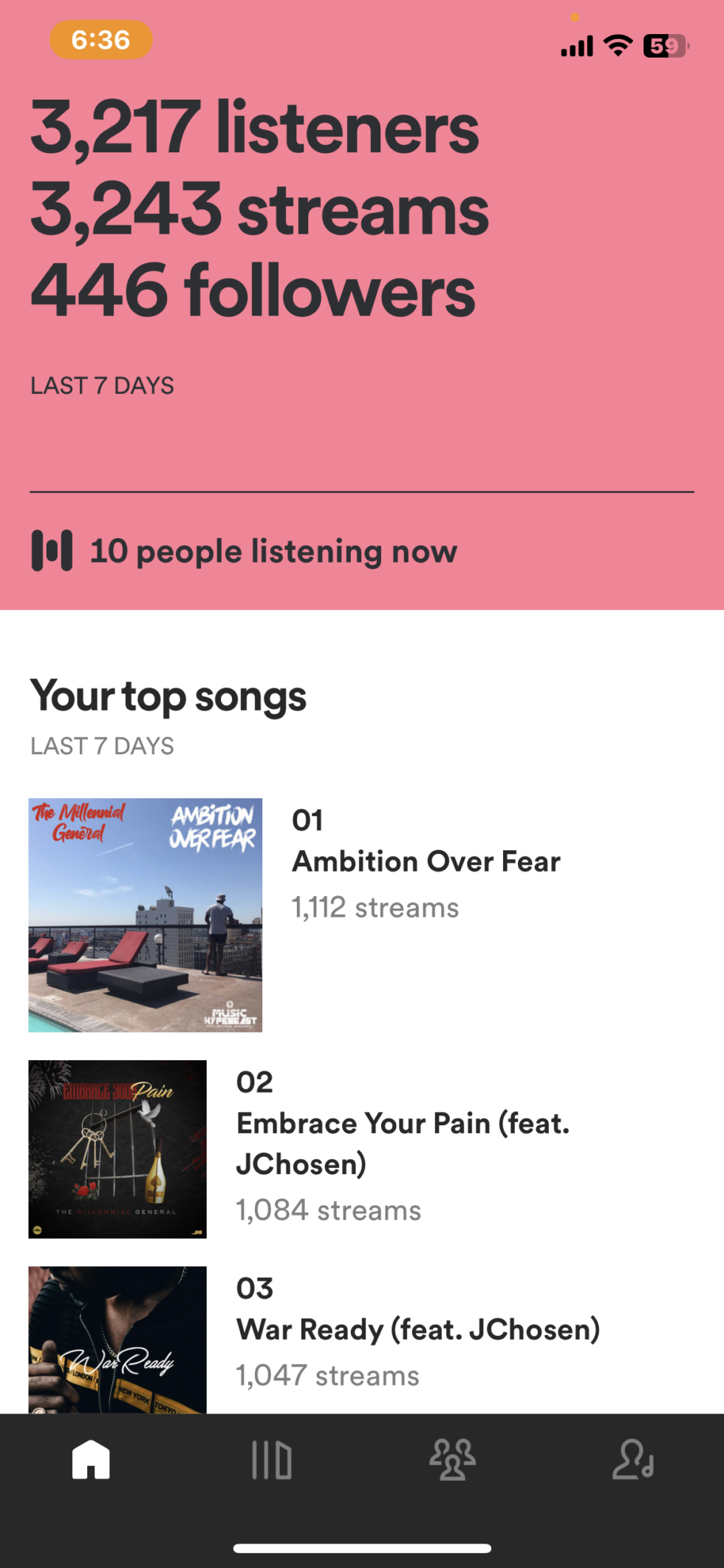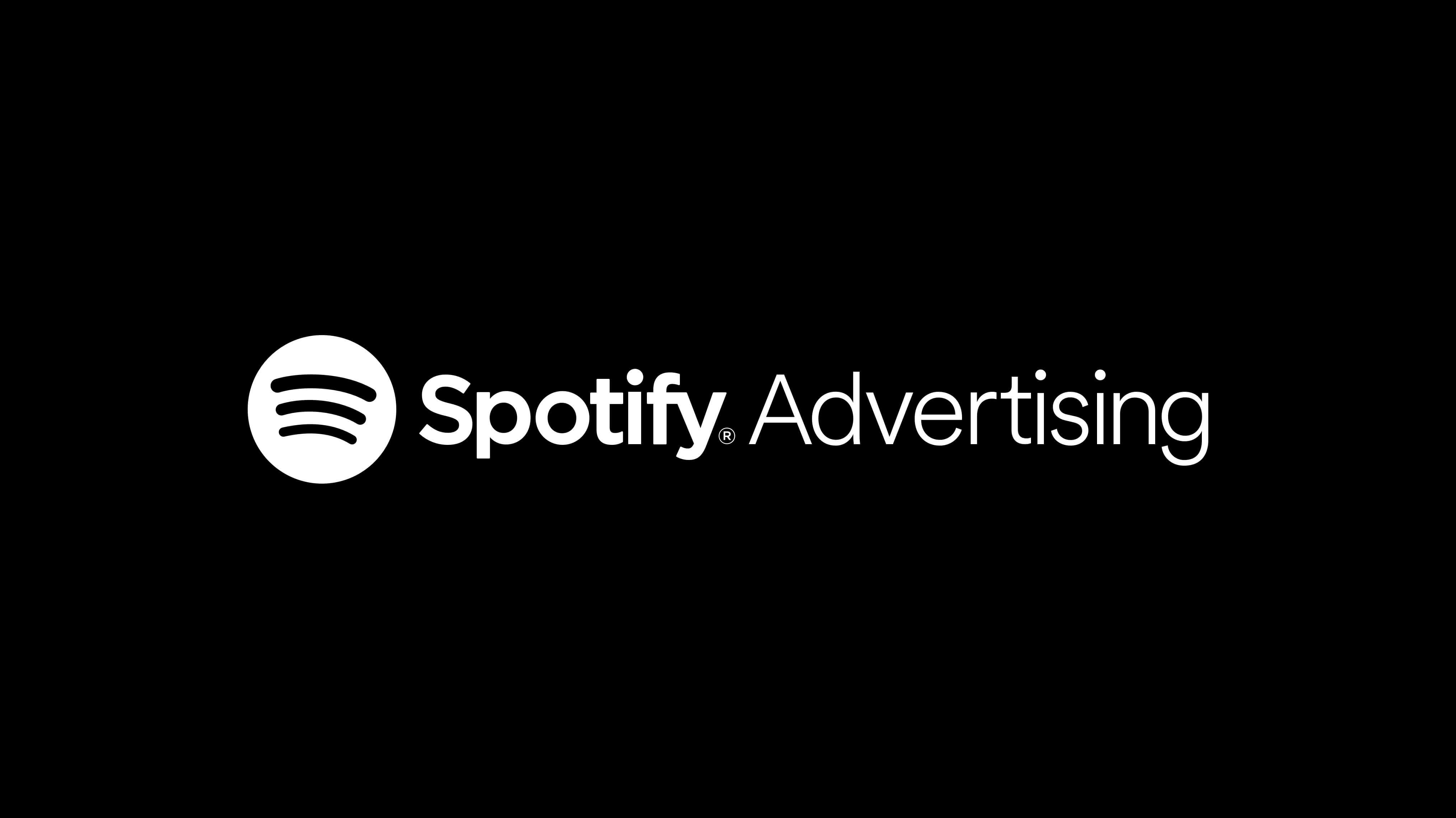 DISCLAIMER: ALL STREAMS ARE GENERATED FROM PREMIUM SPOTIFY STUDIO ADS!
The featured artist receives the following ORGANIC marketing and branding functions fueled by REAL HUMANS for optimal Spotify and Instagram growth/monetization. Every Spotify stream is generated from organic engagement and never from any type of robot software or Facebook ads. Spotify Studio Ads enables artists to increase their listeners and followers ORGANICALLY. All streams are reported as 'Your Profile and Catalog'.
This means people streamed your track from your profile within Spotify's website, app, or connected Spotify device. 'Your Profile and Catalog' streams are considered the 'Holy Grail' of plays. Spotify Best of Both Worlds platform eliminates the need for private playlist from companies promising 'real plays' from 'real people'. Spotify strictly PROHIBITS any artist paying for streams and these playlists are not endorsed by Spotify.
Spotify's algorithmic playlists are not accessible to people who use bots or fake streams. Since your streams aren't from actual humans, no genuine engagements or behavioral indicators show the song is worth listening to. So what do you think your chances are to land on 'Spotify Algorithmic or Editorial Playlists'? Actually, literally ZERO. Go ORGANIC or GO HOME!
Below are REAL RESULTS FROM ARTISTS WE WORK WITH RIGHT NOW!! #RESULTSANDNOHYPE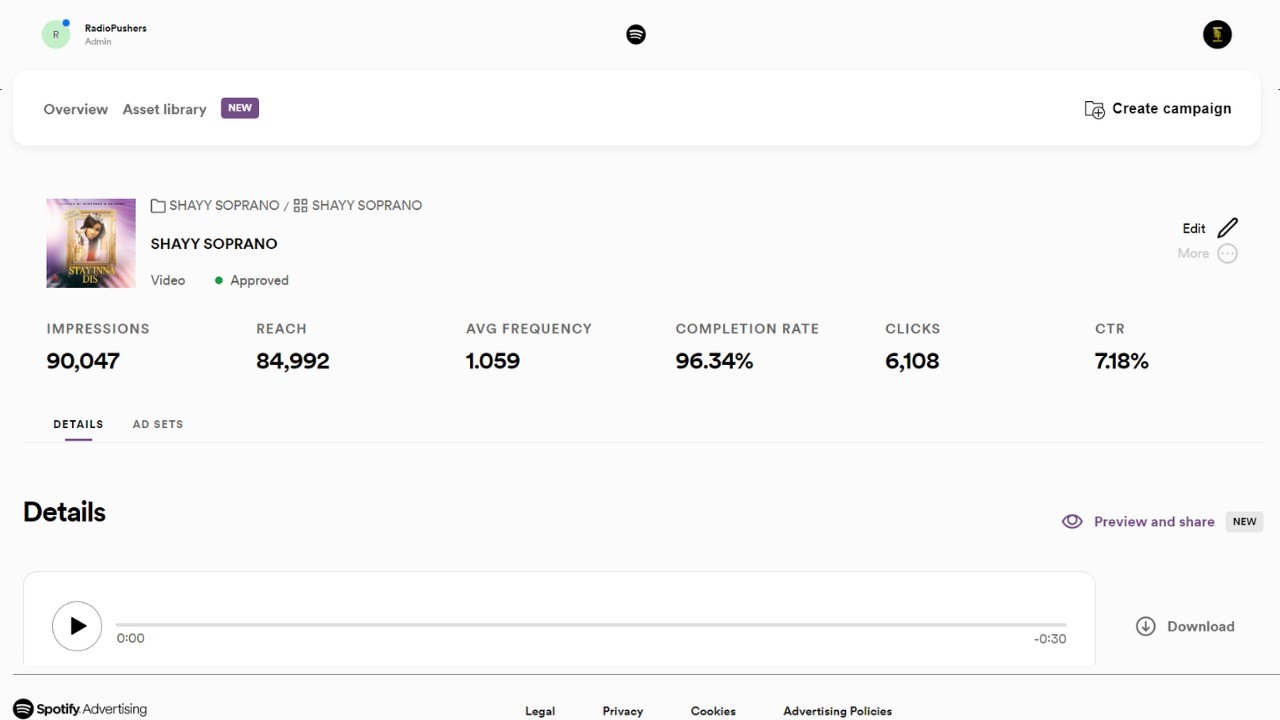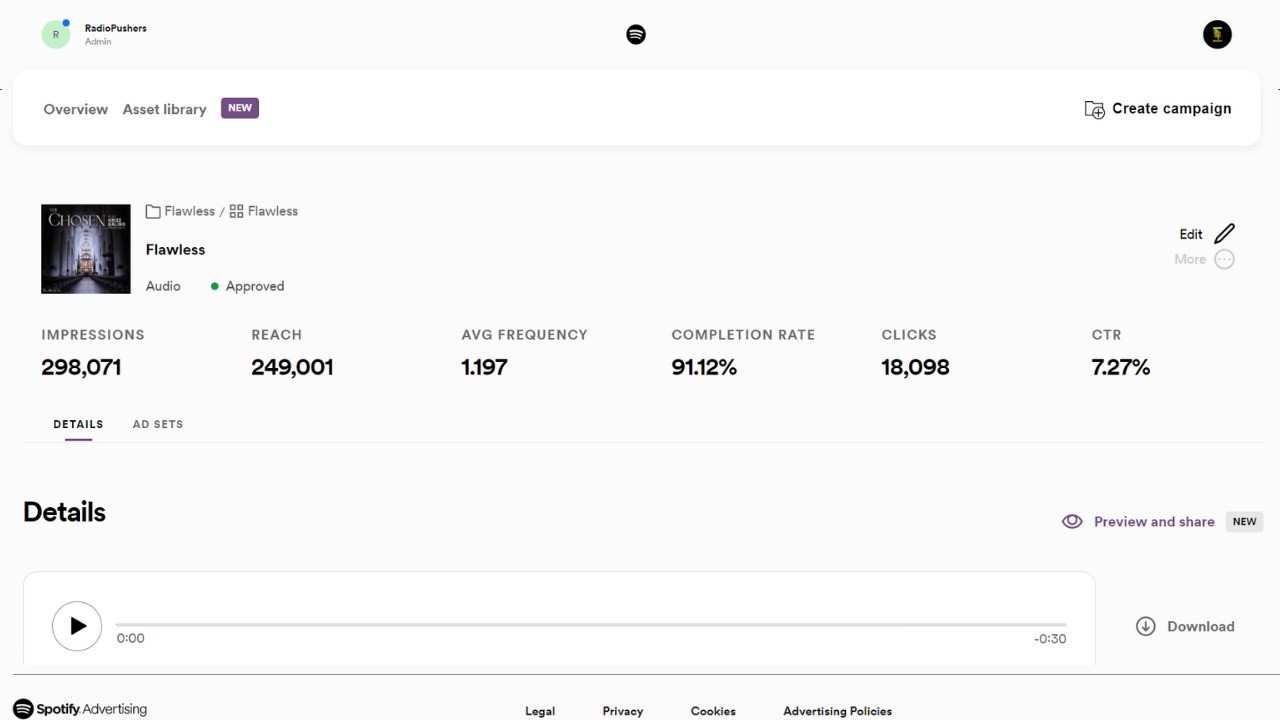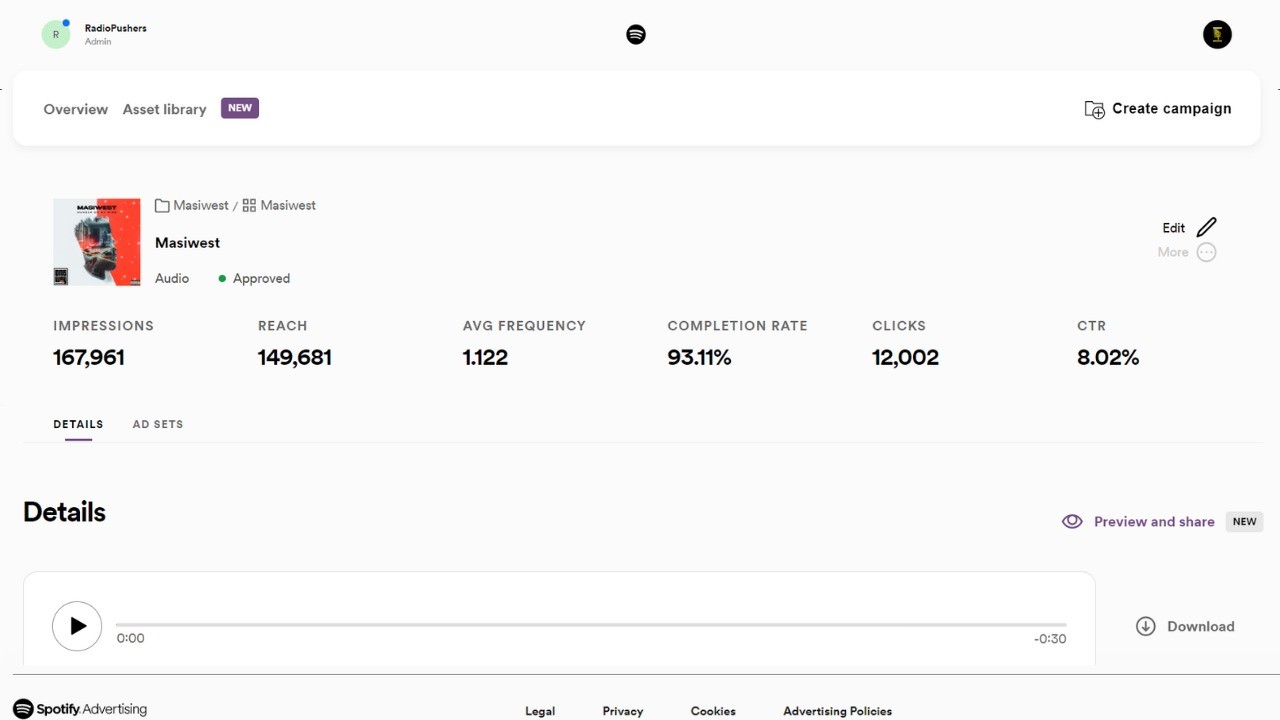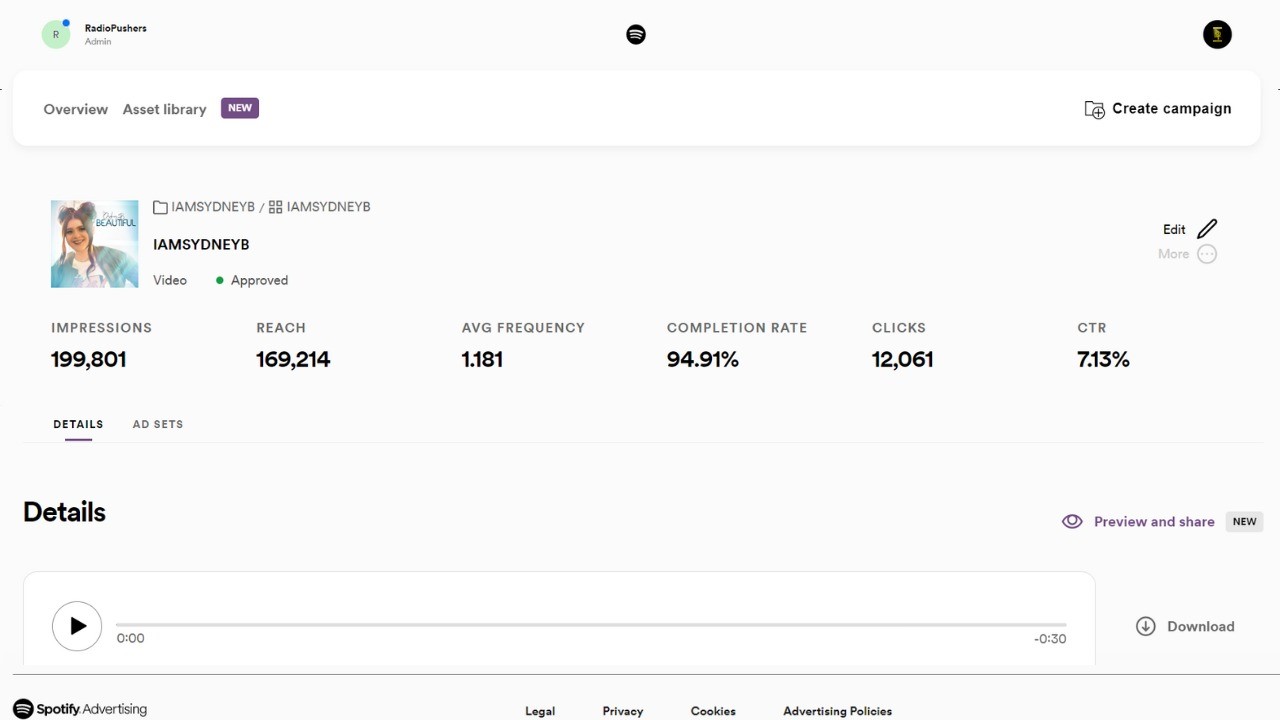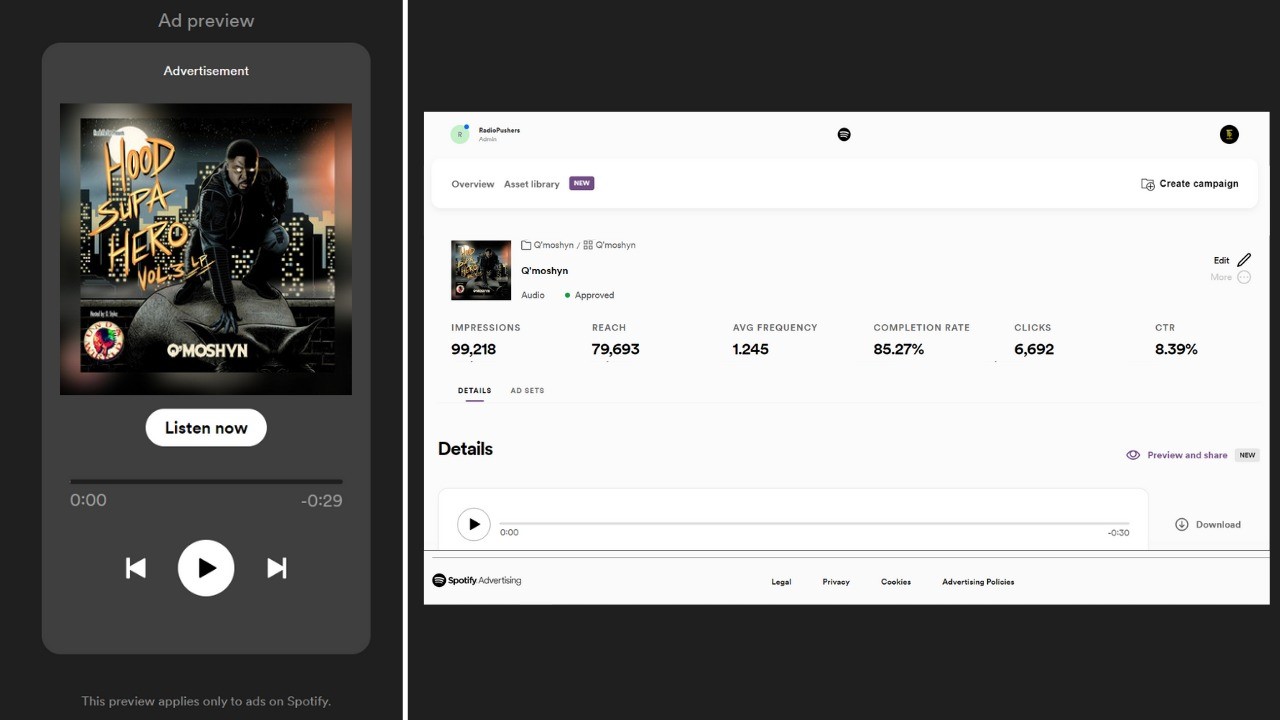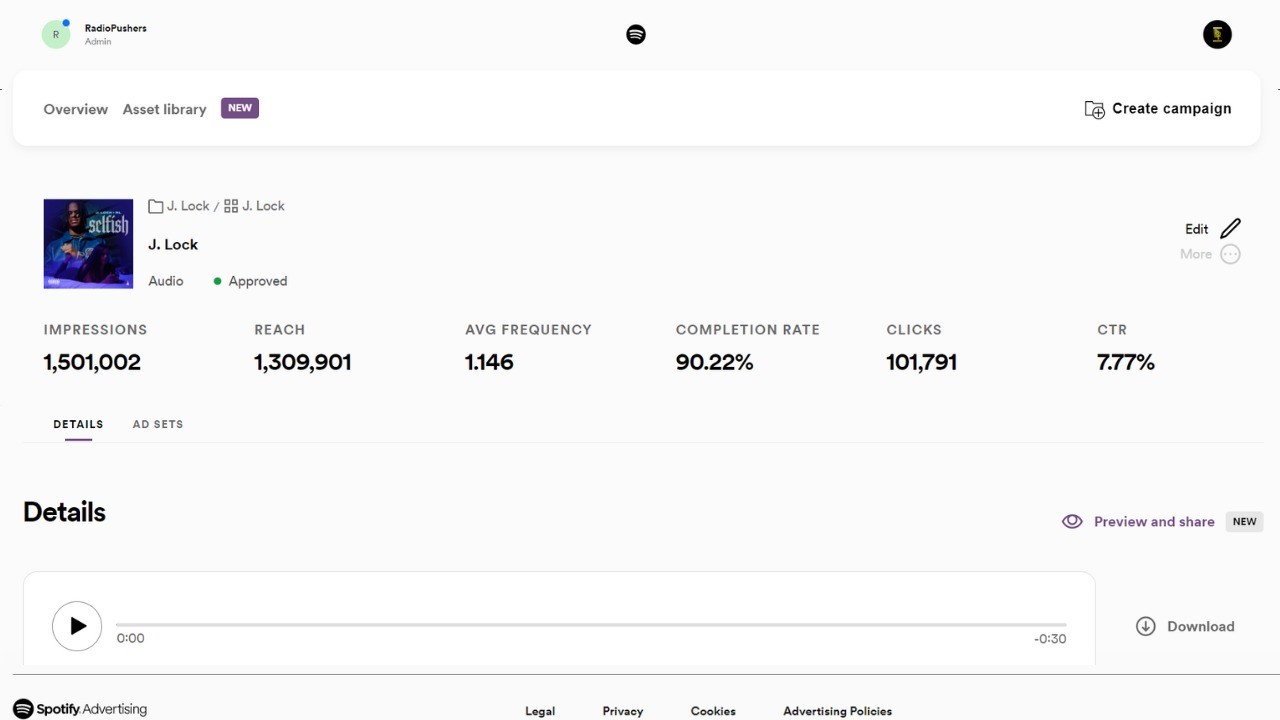 The featured artist's track is reviewed for placement consideration into the RADIOPUSHERS Playlist Network. The playlist is updated a minimum of 2X per week, and all streams are generated from Spotify users via Spotify Studio Ads. Upon approval, the RADIOPUSHERS team informs the artist via email and phone of the next steps. An artist can have a presence in a maximum of three playlists.
The RADIOPUSHERS staff listens to the artist's catalog personally before selecting records for playlists. RADIOPUSHERS determines the placement of the designated record. RADIOPUSHERS markets and monetizes playlists organically. RADIOPUSHERS does not use Facebook ads or other software to generate streaming activity.
Until the artist cancels their campaign with RADIOPUSHERS, the featured track remains in the Spotify playlist. After 60 days, the artist can submit a different song, which must be approved by the RADIOPUSHERS music curation team.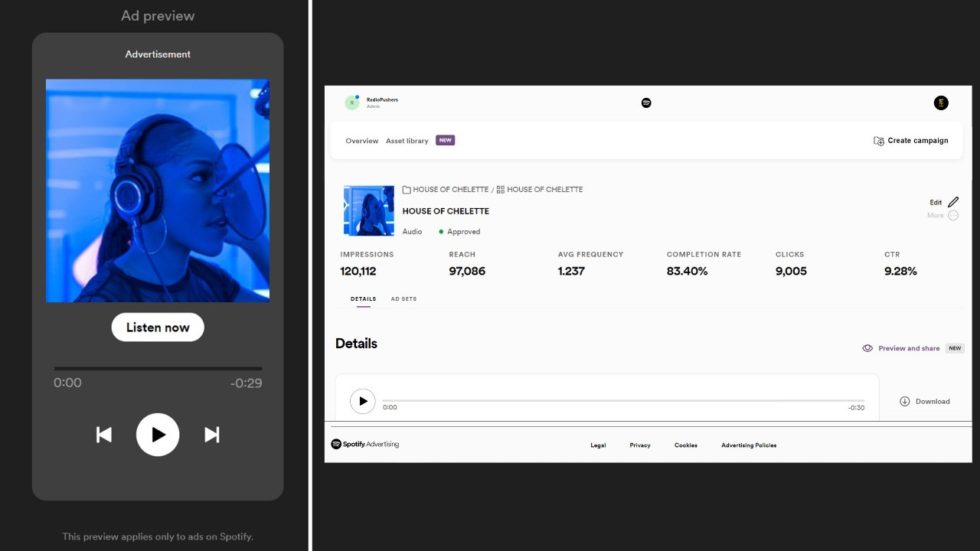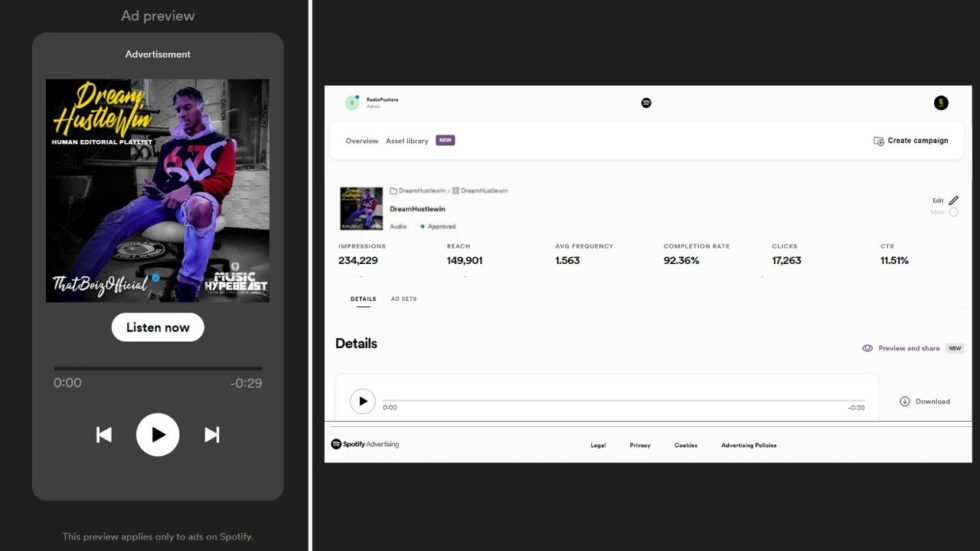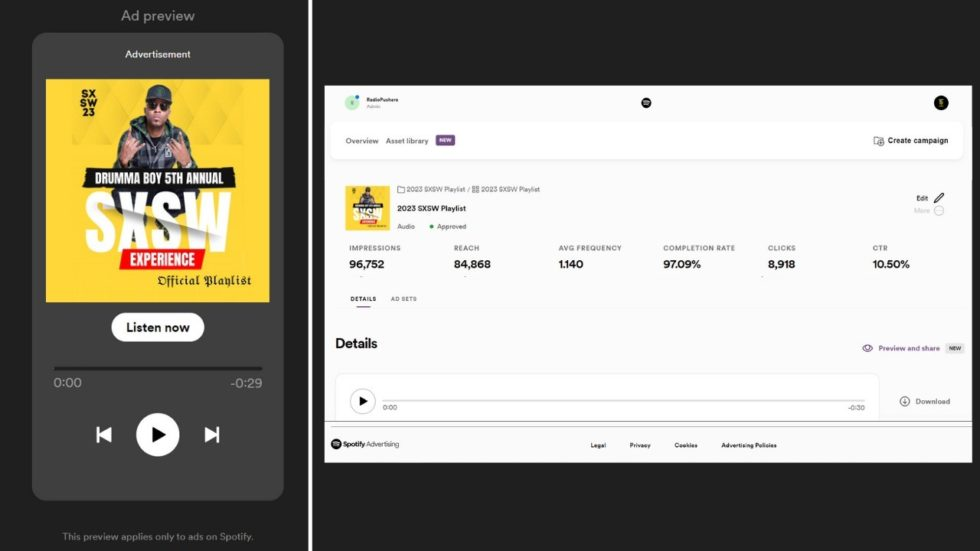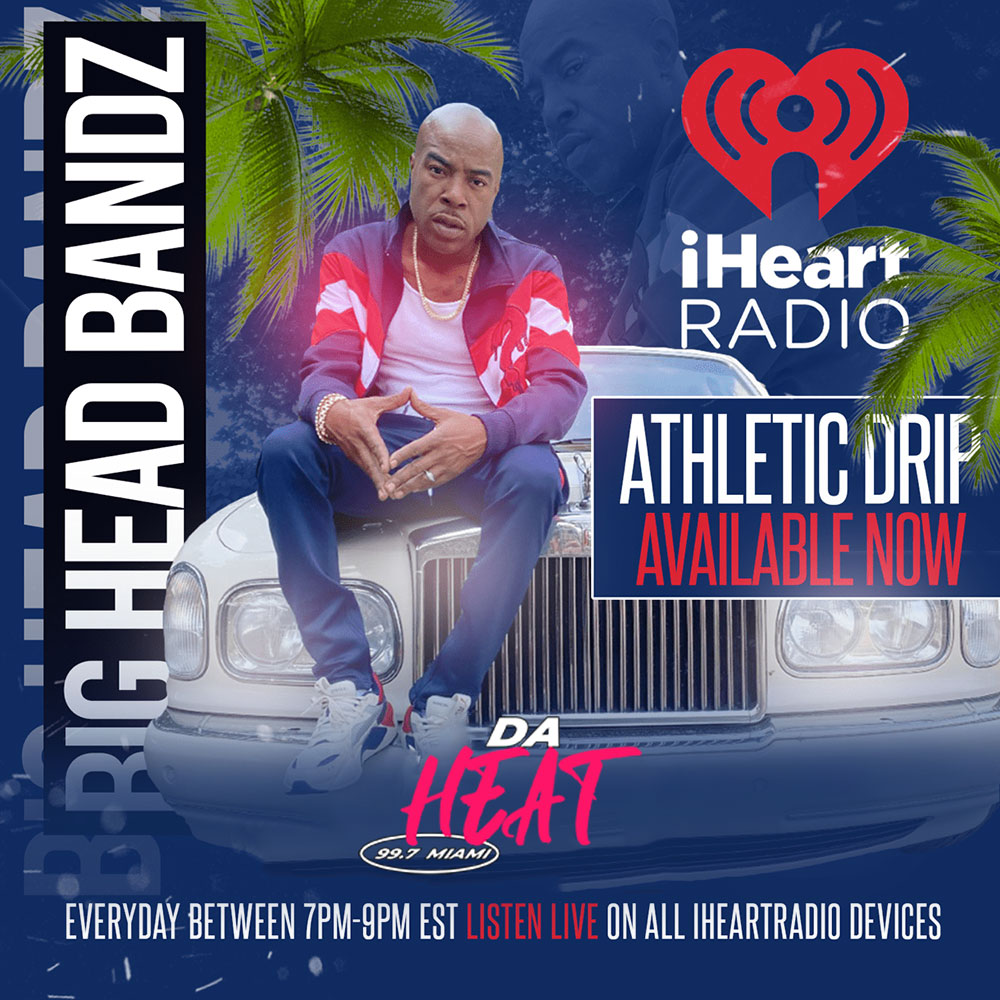 The featured artist receives a 15-minute music review of their designated track powered by 99.7 DA HEAT MIAMI Curation Team. If the track is approved via 99.7 DA HEAT MIAMI Curation team, the designated track is added to radio rotation for 30 days. The featured artist's track spins a minimum of 3X per day. 99.7 DA HEAT MIAMI reports to BMI, ASCAP, SESAC, SOCAN, and Sound Exchange. The record must be registered appropriately and encoded for accurate royalty payout. 99.7 DA HEAT MIAMI only broadcasts 'clean' and 'radio edit' music.  
Disclaimer: If the featured artist cancels their campaign with RADIOPUSHERS, the designated track will broadcast until the end of their 30-day cycle.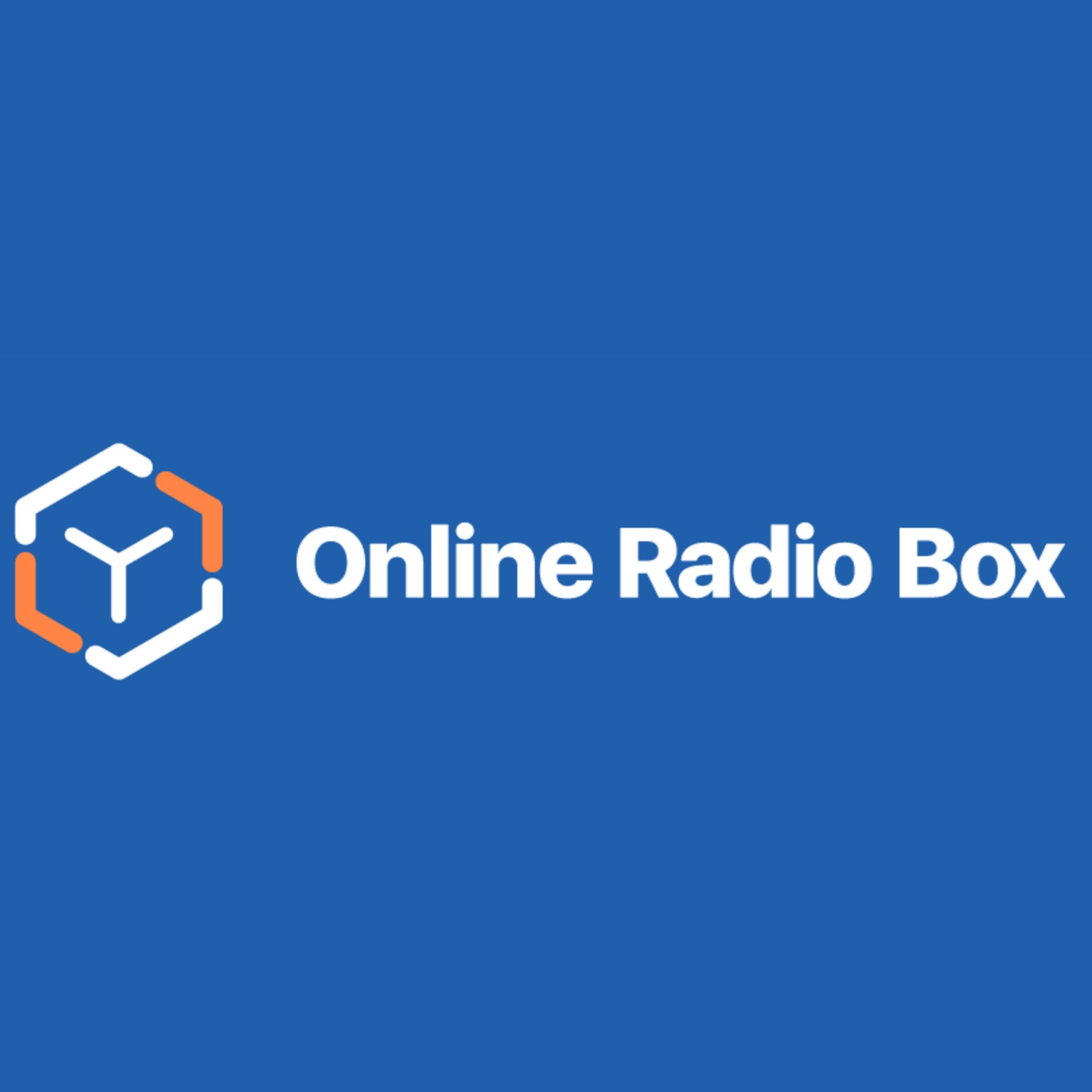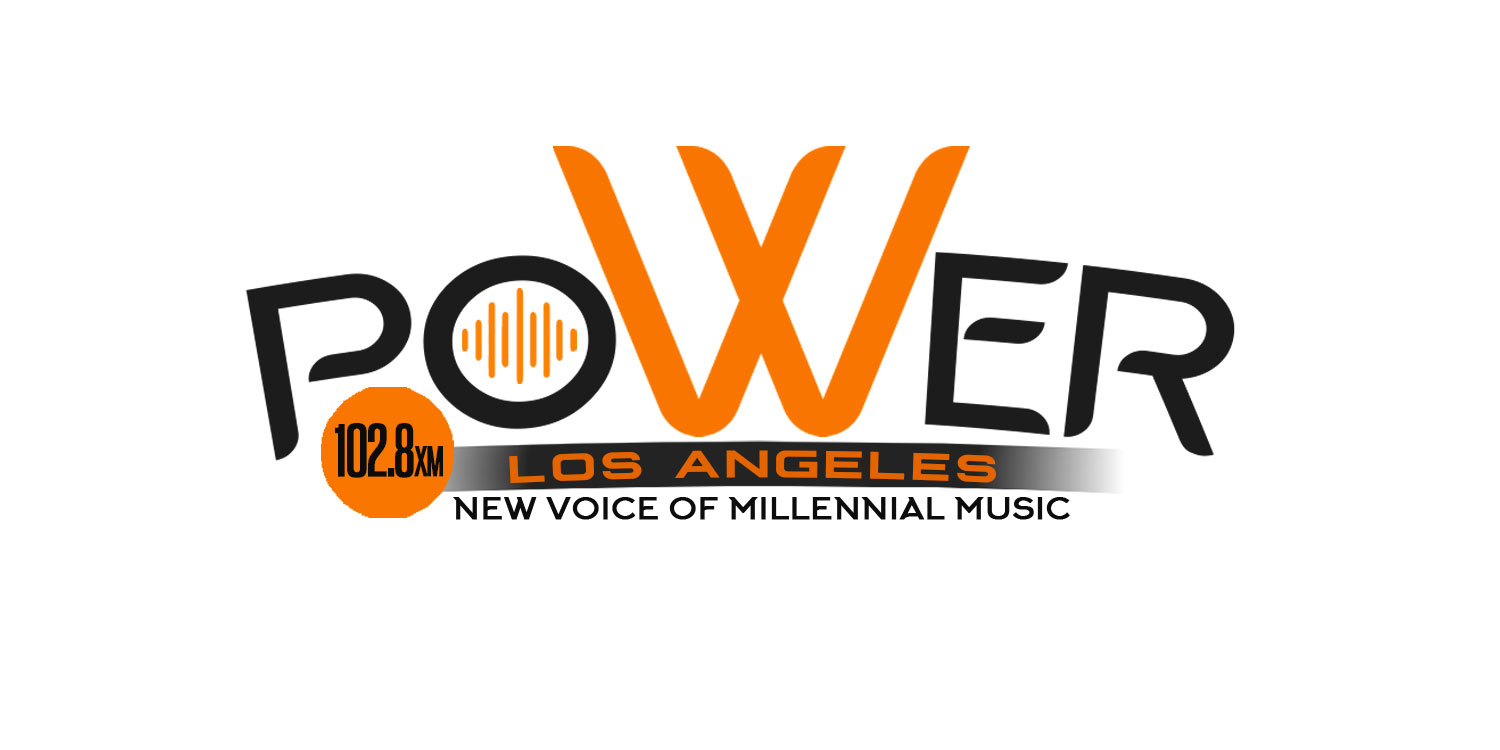 The MUSICHYPEBEAST Podcast Community maintains a broadcast network of 20+ podcasts powered by iHeartMedia. Every month, the featured artist/entrepreneur receives a 20-minute audio-only interview. Every interview is mixed and mastered via 'Emastered' and globally distributed to all major DSPs (Amazon Music, Audible, iTunes, Deezer, Spotify, and more). Each globally distributed podcast creates a URL backlink on Google.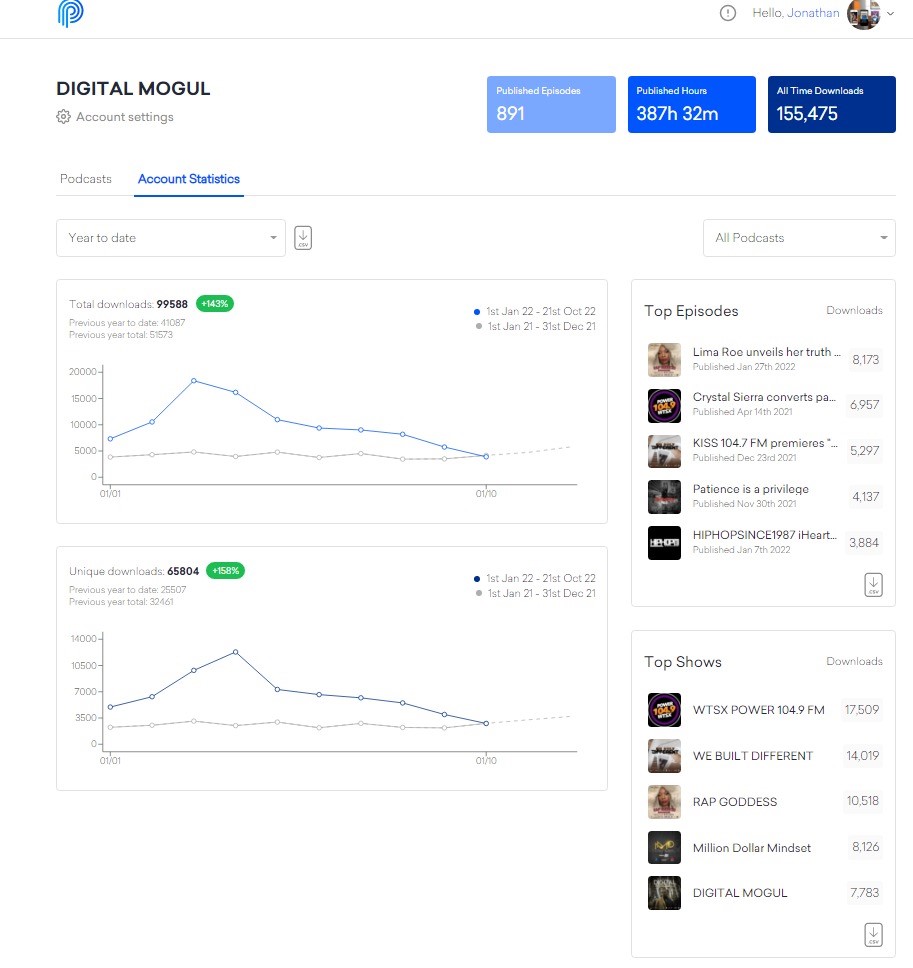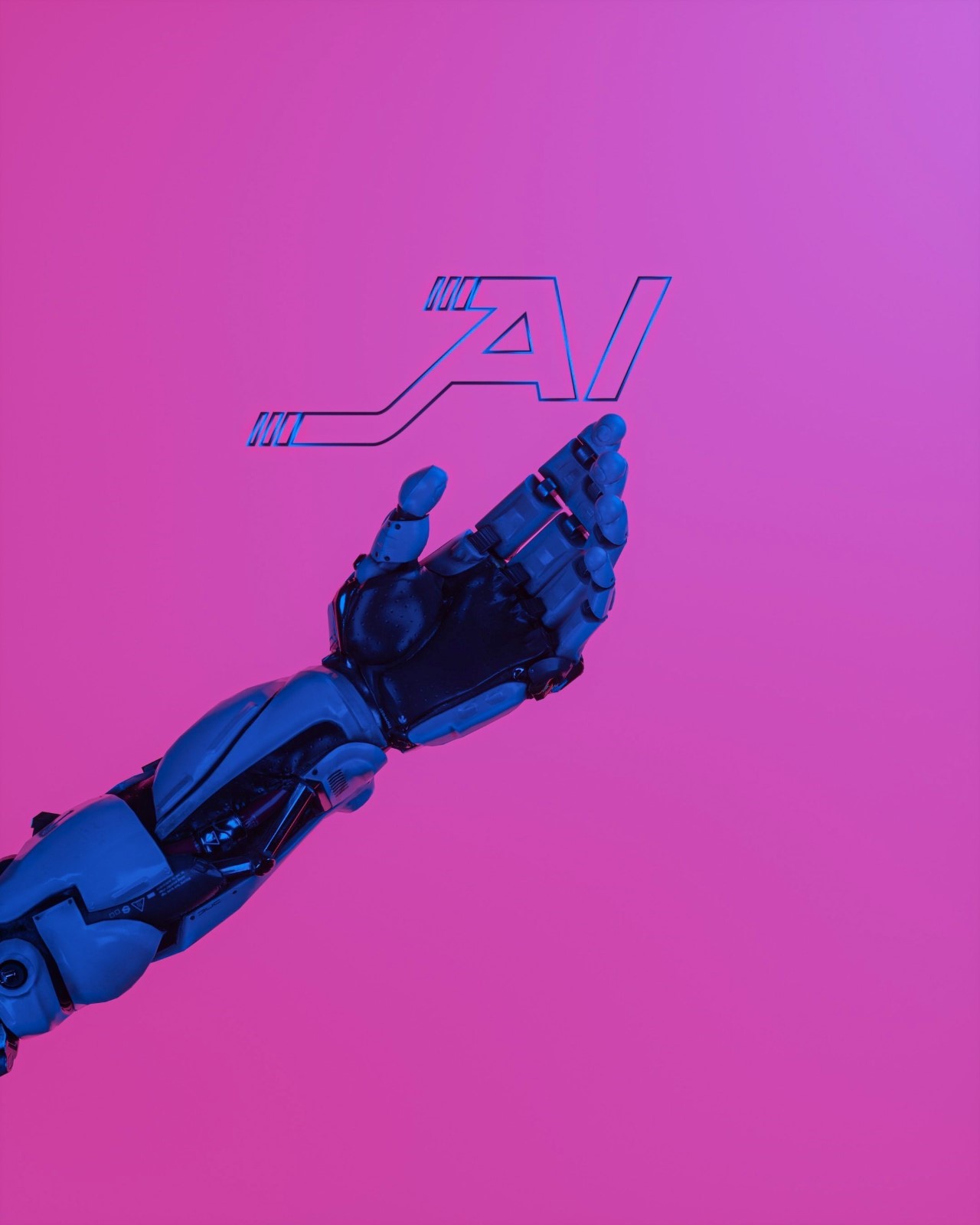 The use of artificial intelligence is fast spreading in the digital marketing industry including social media where Instagram belongs. Businesses, social media influencers, and content creators are looking for ways to automate tasks, boost productivity and make better decisions. AI can help with all of these things, and it's no surprise that its use is on the rise in the marketing world.
One area where AI is being used more and more is in social media marketing, specifically with Instagram. There are a number of ways that AI can be used to improve your Instagram strategy, from helping you to find the best hashtags to use to providing insights into what content is performing well.
RADIOPUSHERS social media growth and engagement team leverages the power of 'Artificial Intelligence' to organically increase artists/entrepreneurs Instagram followers.  RADIOPUSHERS social media team performs the following strategies to expand the artist Instagram audience.
For the past year, RADIOPUSHERS has constructed an in-house system of Instagram influencers and a custom AI targeting algorithm. We employ that technique to secure organic users who are targeted, captivated, and involved with your brand.
Our comprehensive platform enables us to determine the most influential users on Instagram, so we can direct your content toward them. And our AI targeting system certifies that your words are seen by those who are keen on hearing what you have to say.
We are convinced that this is the optimal approach to target organic users on Instagram. And it's why we have an esteemed presence amongst the most successful social media marketing agencies globally.
RADIOPUSHERS A.I. research and development team increases an artist/entrepreneur's Instagram account by a minimum of 600 followers per month. The maximum growth capacity projected by our software is 2,500 within 30 days.
RADIOPUSHERS does not need the Instagram password from the designated artist/entrepreneur account. Our A.I. platform has multiple filtering options, which creates a customized growth experience. Our A.I. technology maintains the capability to find followers based upon:
Gender 

Number of likes per post 

Business or Personal  

Multiple countries 

Similar IG accounts (Our software analyzes users from specific accounts that match your interests.  Example, if you are a female MC, we can scan IAMCARDIB's account.) 

Premium Hashtags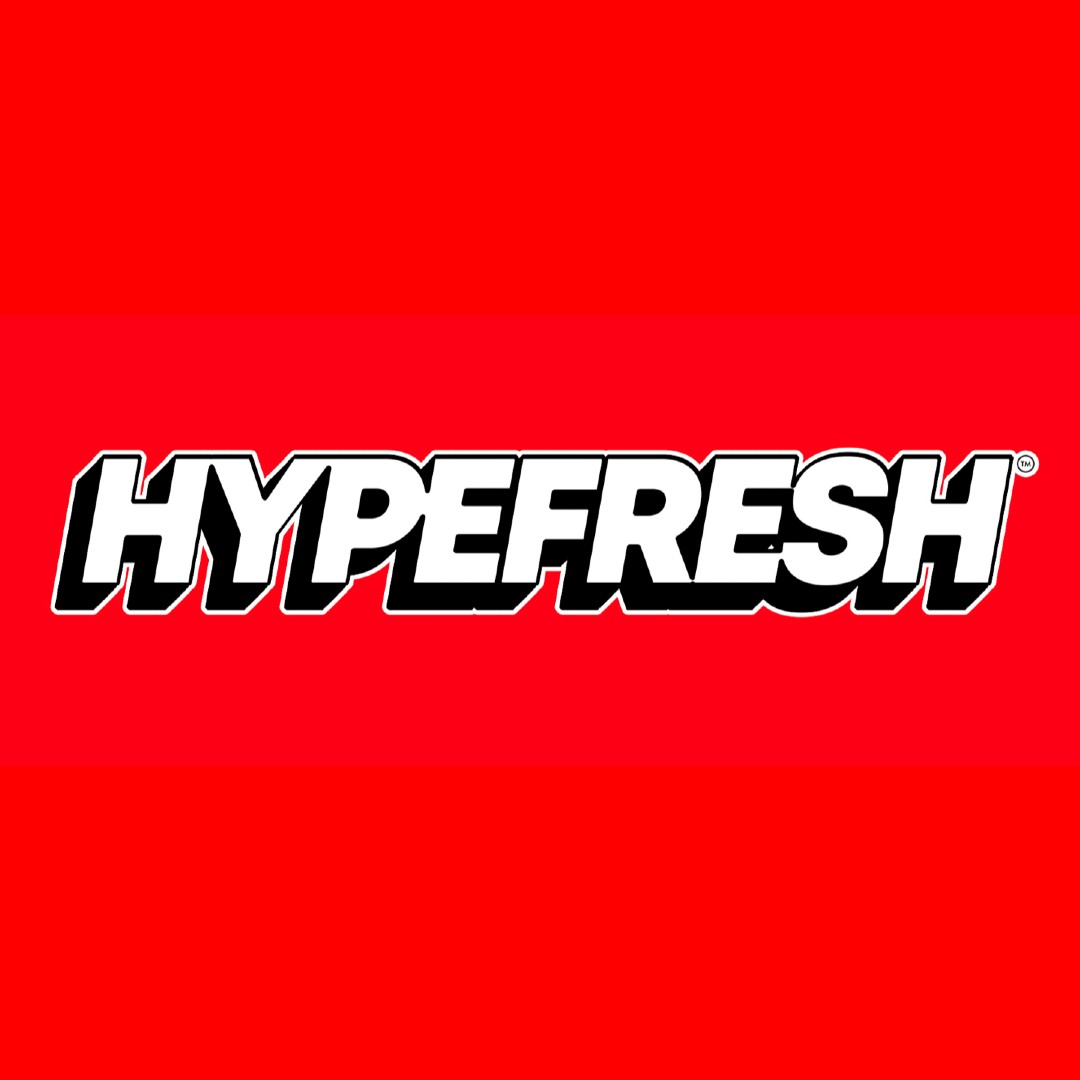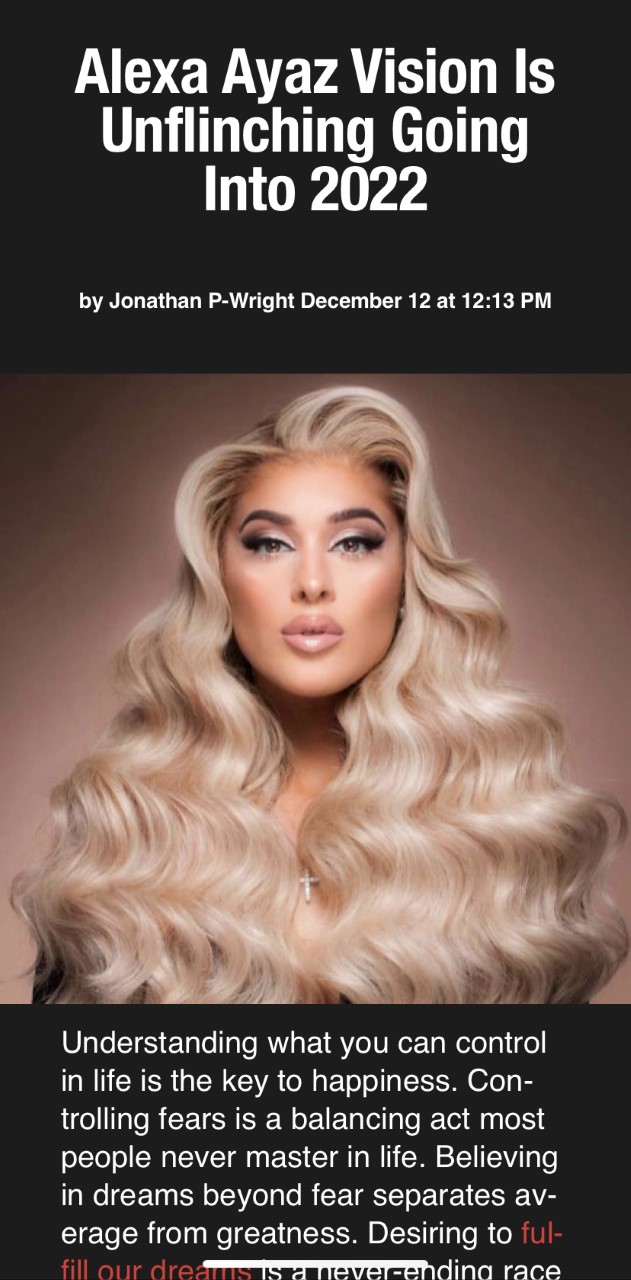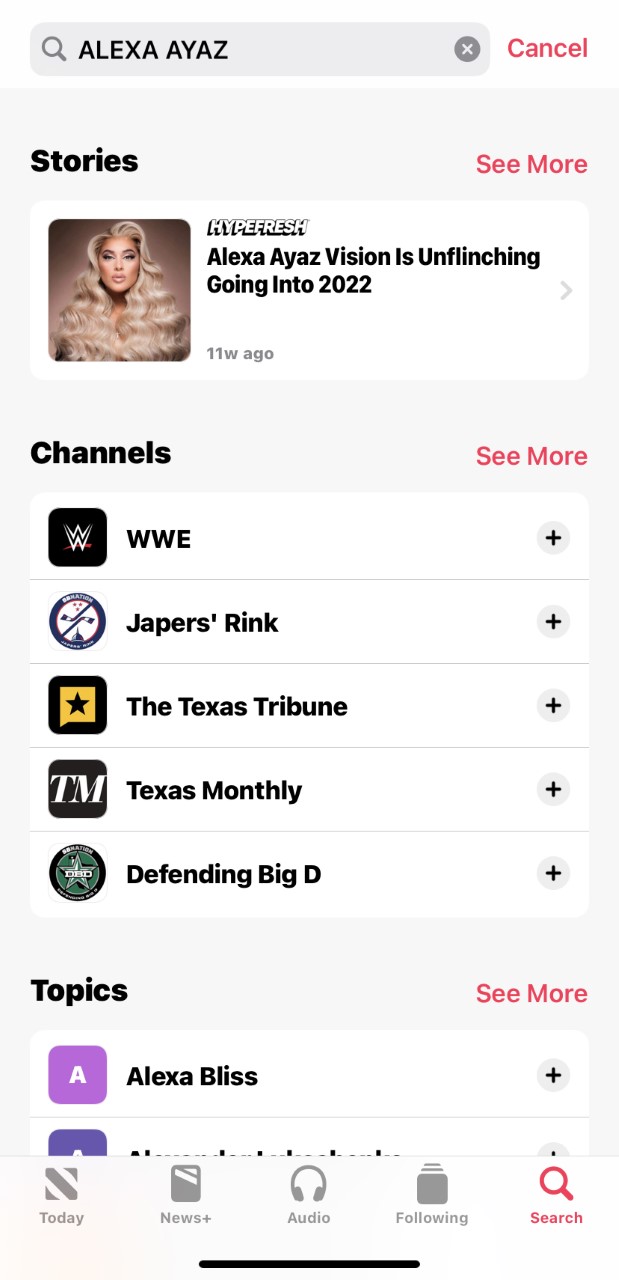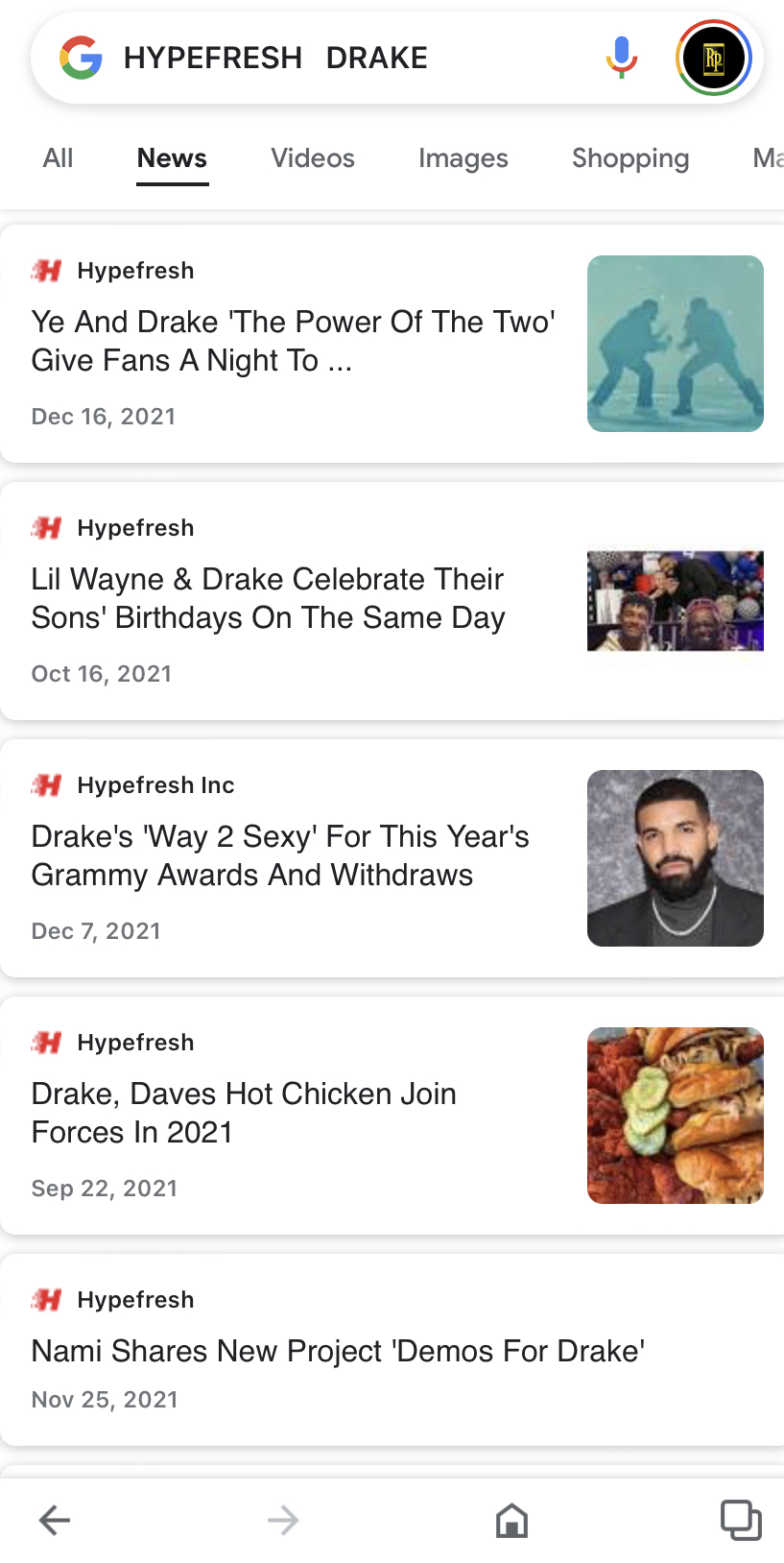 The featured artist receives a full-page 300-word editorial feature inside HYPEFRESH Magazine. HYPEFRESH Magazine is one of the premier entertainment and lifestyle media publications. For 7+ years, their brand has been at the epicenter of men's fashion and lifestyle. HYPEFRESH Magazine is a high-ranking Google News site. HYPEFRESH Magazine is a verified media publication on Muck Rack and a globally recognized mainstream news outlet.

HYPEFRESH is published inside Apple News and maintains a high-ranking SEO channel. Subscribe on Apple News Alexa Ayaz Vision Is Unflinching Going Into 2022 (apple.news)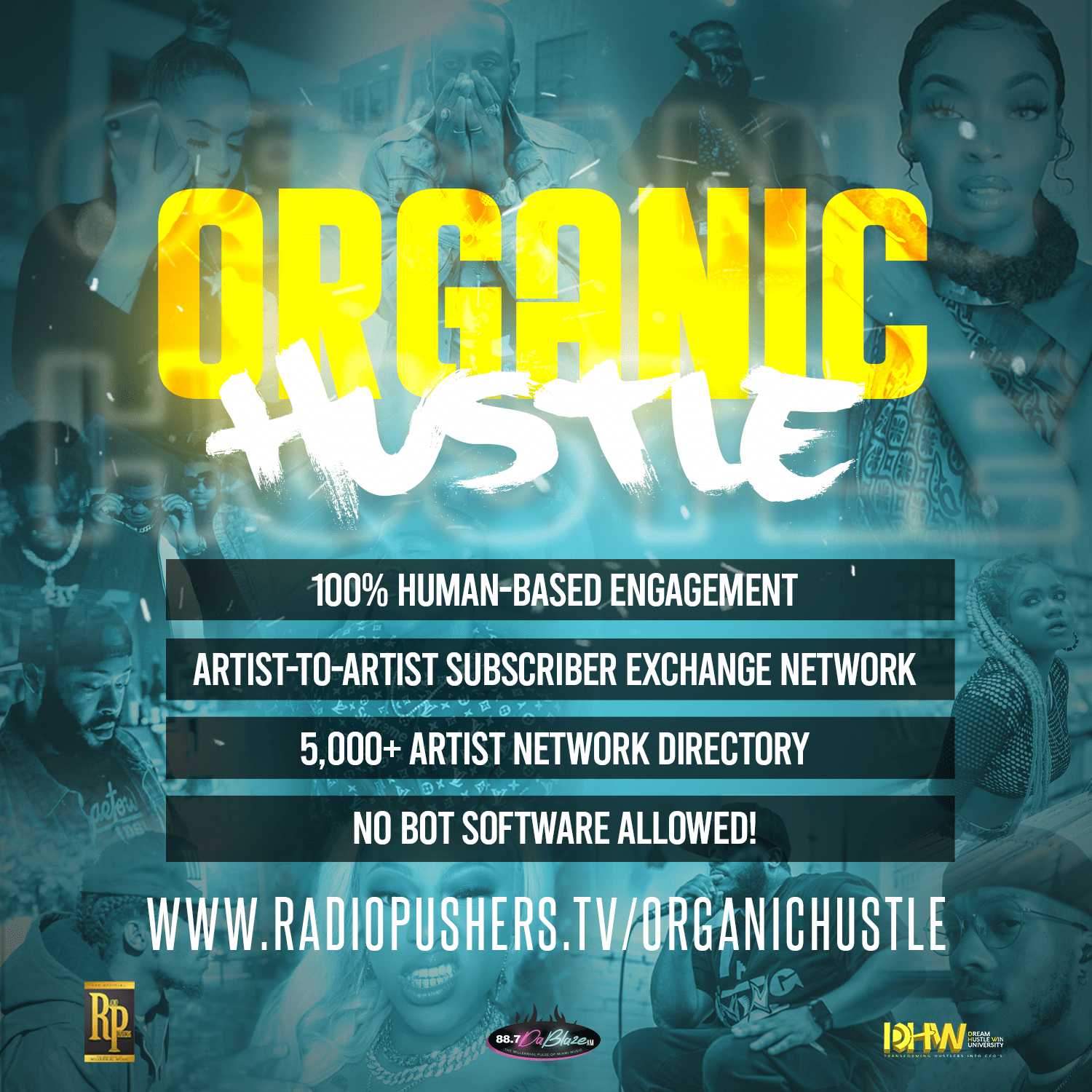 This campaign includes the 'ORGANIC HUSTLE' engagement platform. 'ORGANIC HUSTLE' is the process of artists receiving social media engagement from real humans without any software assistance. RADIOPUSHERS provides every artist with an interactive portfolio of actual humans (Music Millennials) that engage with you in real-time. For 4+ years, we've built a rock-solid foundation of 2,000+ artists.
The featured artist receives access to A MINIMUM of 500 Instagram users for premium engagement via a digital dashboard. All users are targeted and handpicked by the RADIOPUSHERS staff for optimal performance. NO BOTS!!!
The featured artist engages with every person via watching IG stories, commenting, and having everyday conversations. This process triggers REAL HUMAN ACTIVITY, which leads to natural engagement and authentic Instagram growth.
The featured artist must post high-quality content that reflects a positive, strong, and inspiring foundation. No negative, race-baiting, fat-shaming, or bad vibe related content is allowed. The average 'engaged' artist realizes an immediate increase in comments and followers within 30 days. Natural engagement is only to build a real fanbase!!! No BOTS!!!!! There is no EXCUSE to interact, build, and grow!!!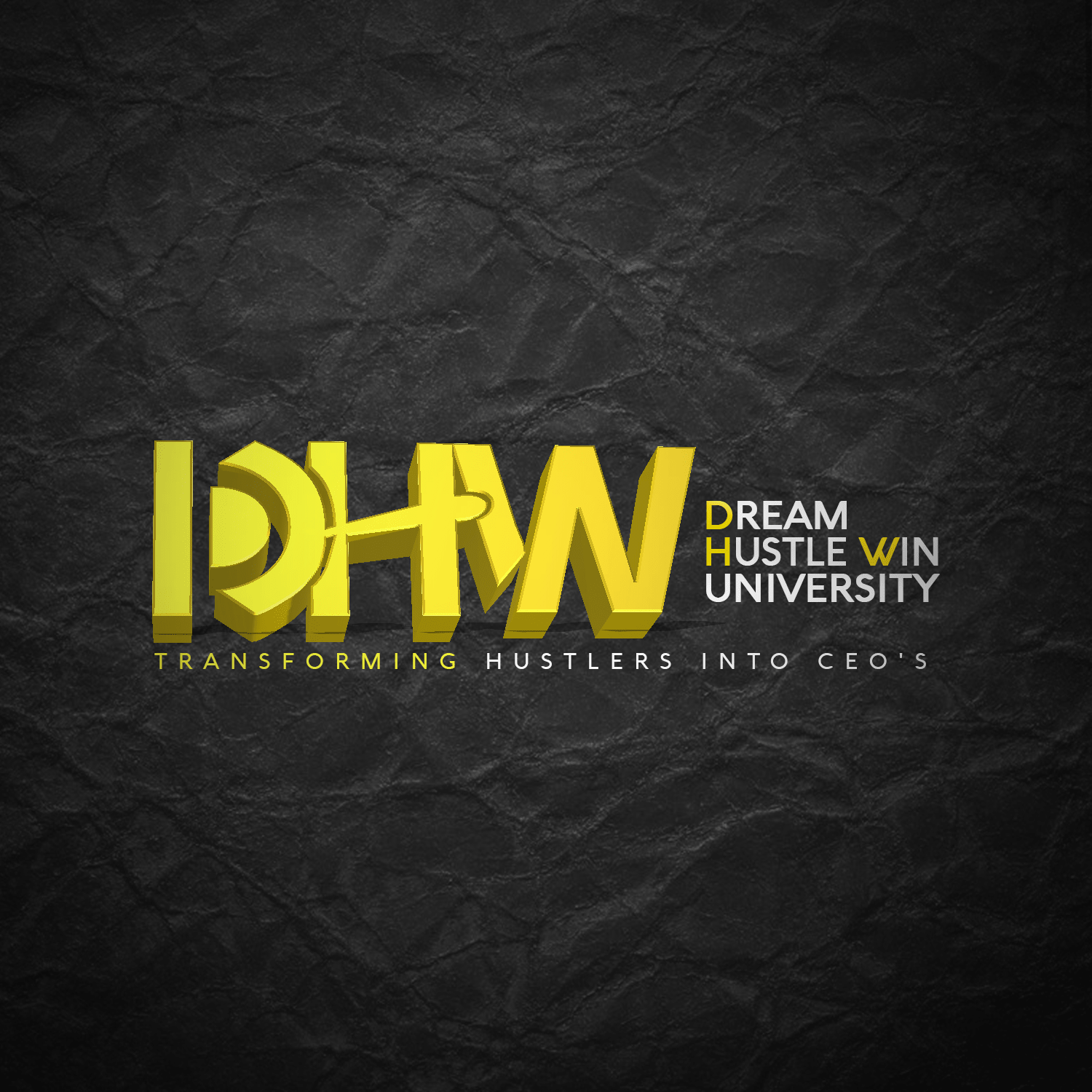 The featured receives access to #DREAMHUSTLEWN online University. #DREAMHUSTLEWIN University is a 24/7 online educational platform in which artists receive the following services
20-minute

music review

and one-on-one insight consultation
Educational insights on incorporating an

LLC/Inc and launching

a full fledge entertainment enterprise
Educational

insights

on leveraging and monetizing all components of

Instagram

Educational

insights

on leveraging and monetizing all components of

YouTube

Educational

insights

on leveraging and monetizing all components of

Twitter

Educational

insights

on leveraging and monetizing all elements of

Facebook

Educational

insights

on leveraging and monetizing all parts of

Tik Tock

Educational Insights and

corporate media training

Educational Insights on creating an

organized day-to-day

business workflow
Educational Insights and

one-on-one training

on how to approach and maximize critical music power-player relationships
Educational Insights on how to

identify a scam email, person,

or company
Educational Insights on attracting and

securing corporate sponsors

and brand influencer contracts worldwide
Educational Insights on

music monetization and social media

cross-branding integration
Educational Insights on creating and launching a

clothing line with "ZERO"

inventory and fulfillment costs
Educational Insights on

Global Trademarking

and copyrights
Educational Insights on understanding and monetizing the

RIAA (Recording Industry Association of America)

Educational Insights on

identifying ideal artist

management personnel
Educational Insights on

Music Publishing

Educational Insights on

Entertainment Laws

Educational Insights on the

Psychology of pursuing "GREATNESS."
Independent artists are allowed to submit questions via email. Typical response time is between 24-48 hours. Any inquiry submitted on the weekends are addressed within 72 hours.
The featured artist receives "one" 30-minute phone consultation monthly to discuss any topic of concern/interest. Learn more at www.dreamhustlewin.com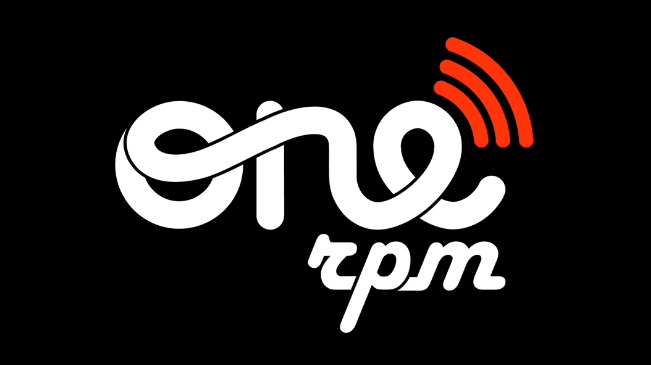 The featured artist has access to music and video distribution via MUSICHYPEBEAST/ONERPM. There are no upfront fees to distribute music or videos. The artist receives 80% of all sales revenue and premium placement into RADIOPUSHERS Spotify Playlists fueled by Spotify Studio Ads.
ONErpm (ONE Revolution People's Music) is a digital distribution service and fan engagement platform founded in 2010 by Emmanuel Zunz and Matthew Olim, the latter one of the co-founders of CDNow, a pioneer in digital music. The company offers such services as direct-to-fan sales, distribution to multiple web outlets including iTunes, Spotify, Amazon MP3, Rdio, Google Music, Deezer, eMusic, YouTube, music sharing widgets and an app that allows artist to stream and sell music on Facebook.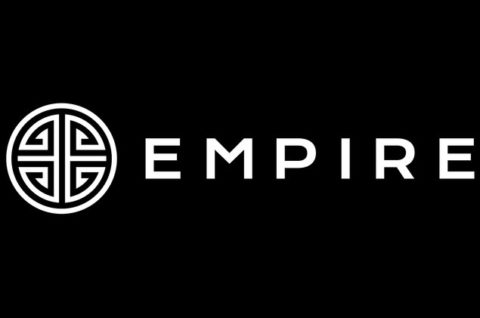 This platform includes audio and video distribution via MUSICHYPEBEAST/EMPIRE. MUSICHYPEBEAST/SSMG is a sublabel of EMPIRE. Every artist has access to EMPIRE's distribution platform.
EMPIRE is the premier independent label and distributor. EMPIRE distribution includes the exclusive JPAY/GTL jail and prison network with all other major DSPs. EMPIRE provides in-depth analytics far superior to any DIY distribution models. EMPIRE distributes music videos to Apple music, iTunes, TIDAL, XITE, VEVO, and Amazon Music (Amazon Music has final approval power).
EMPIRE's analytics include the following insights:
Access Data-The percentage of Spotify FREE versus PREMIUM subscribers listening to your music. This insight is CRITICAL in determining the quality of your audience and revenue payout.
Device Data- Knowing the type of device people are using to stream your music is extremely valuable info. Understanding how people consume your music enables you to sharpen your marketing focus. Now you'll know if people are streaming your music from a computer or cellphone. Not from a bogus or fake device to boost your streams. You'll SEE THE REAL TRUTH.
Operating System- Are more Android, iPhone, Mac, or Windows people streaming your music? You'll be able to analyze exactly what device people are using.
Listening Time Data- Knowing how long people LISTEN to your music is crucial in understanding the strength of your music quality.
Source Data- The source of where your streams originated from is super important.
Critical Disclaimer: Artist music distributed via EMPIRE is a supreme privilege. A designated artist's track cannot be included in fake playlists, streaming farms, or companies requesting artists to pay for streaming traffic. All plays MUST be ORGANIC to maintain integrity within EMPIRE's platform. The artist's music is immediately removed from all DSPs if fraudulent streams are detected. The revenue payout is 70% payable for the artist.
"MONEY WITHOUT KNOWLEDGE, MAKES YOU POWERLESS".