Description
The SPOTIFY ACCELERATOR CAMPAIGN Campaign is $100.00 monthly "automatic" recurring charge to your debit or credit card. The charge of $100.00 will be on the same day of the purchase each month. The campaign is cancellable 7 days before the due date. This is a month-to-month service agreement and not a contract. Please review & E-Sign the card authorization agreement here.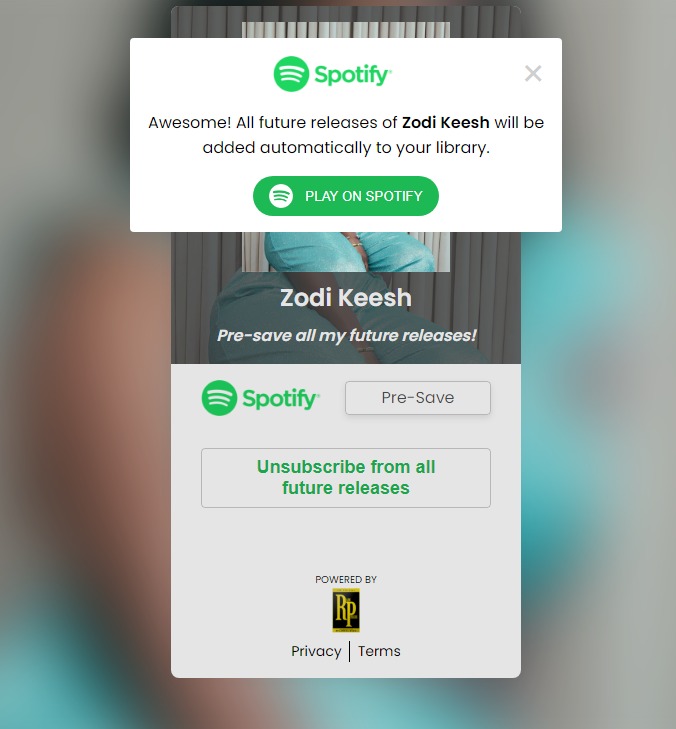 Spotify Accelerator Platform is any recording artist's most advanced organic fan/follower-building tool. The Spotify Accelerator platform enables artists to have their music saved to a consumer's Spotify library with 'one-click' via a customized SmartLink.
RADIOPUSHERS SmartLink technology prevents the artists from asking people to pre-save EVERY RELEASE. The RADIOPUSHERS SmartLink functionality enables artists to build their Spotify following organically and target local listeners.
Below are the action steps with the SmartLink:
People click your customized SmartLink and press the PRE-SAVE button.
Spotify automatically 'checks' the boxes stating they agree to follow and receive future emails about your music.
They click AGREE, and Spotify asks them for their permission to add your music to their Spotify library. They click AGREE, and your music is added FOREVER! Every time you release a track, they'll receive a customized email about your release. In addition
FYI, the person can always de-authorize our app from adding your music to their Spotify library at any time. They can log in to their Spotify account, access their connected apps section, and remove the access.
It's the new way to grow your Spotify audience organically and geo-target people in your local area using the Spotify Accelerator Platform.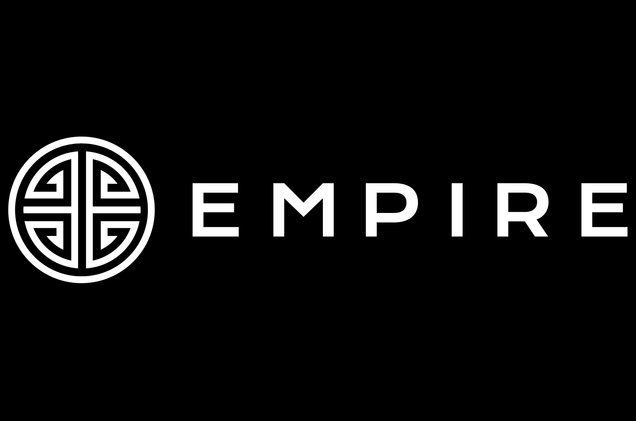 Spotify Accelerator platform includes audio and video distribution via MUSICHYPEBEAST/EMPIRE. MUSICHYPEBEAST/SSMG is a sublabel of EMPIRE. Every artist has access to EMPIRE's distribution platform.
EMPIRE is the premier independent label and distributor. EMPIRE distribution includes the exclusive JPAY/GTL jail and prison network with all other major DSPs. EMPIRE provides in-depth analytics far superior to any DIY distribution models. EMPIRE distributes music videos to Apple music, iTunes, TIDAL, XITE, VEVO, and Amazon Music (Amazon Music has final approval power).
EMPIRE's analytics include the following insights:
Access Data-The percentage of FREE versus PREMIUM subscribers listening to your music. This insight is CRITICAL in determining the quality of your audience and revenue payout.
Device Data- Knowing the type of device people are using to stream your music is extremely valuable info. Understanding how people consume your music enables you to sharpen your marketing focus. Now you'll know if people are streaming your music from a computer or cellphone. Not from a bogus or fake device to boost your streams. You'll SEE THE REAL TRUTH.
Operating System- Are more Android, iPhone, Mac, or Windows people streaming your music? You'll be able to analyze exactly what device people are using.
Listening Time Data- Knowing how long people LISTEN to your music is crucial in understanding the strength of your music quality.
Source Data- The source of where your streams originated from is super important.
"MONEY WITHOUT KNOWLEDGE, MAKES YOU POWERLESS".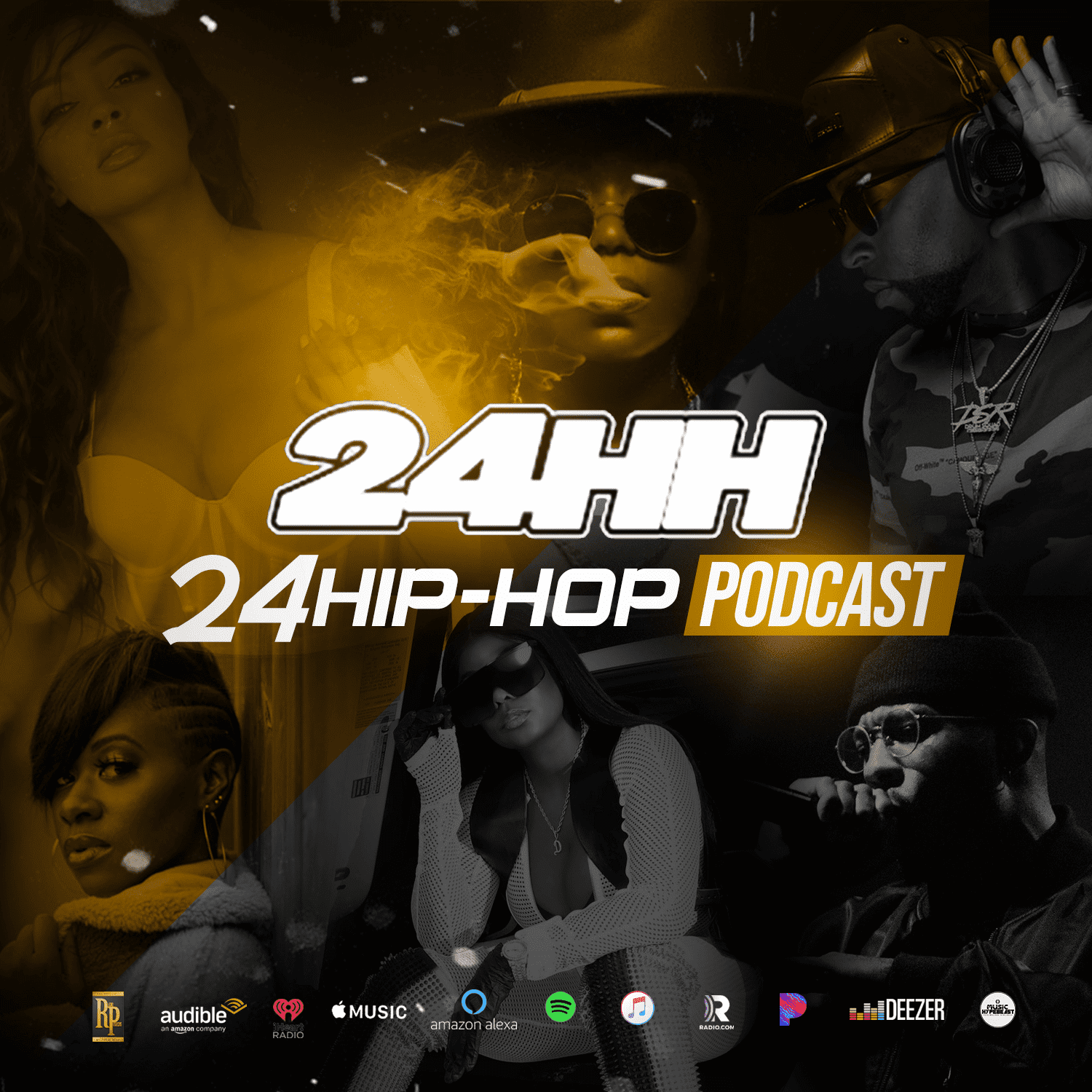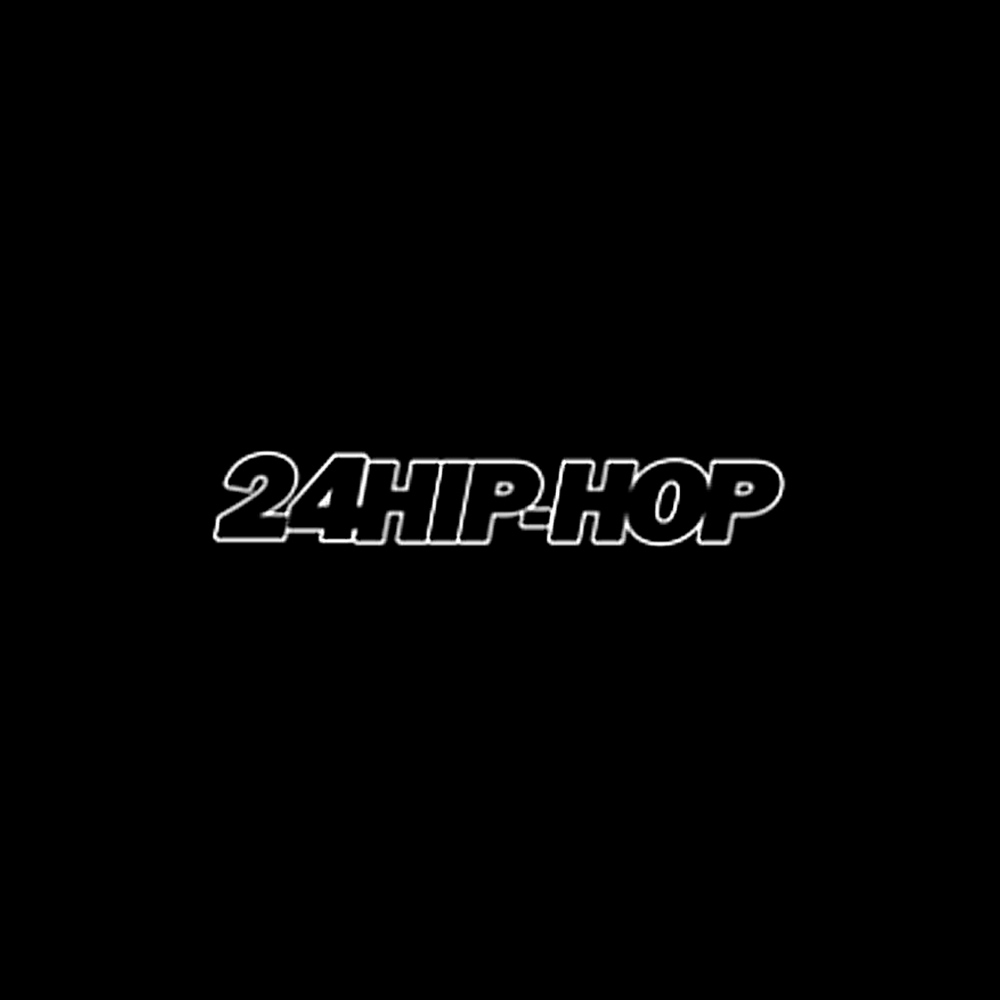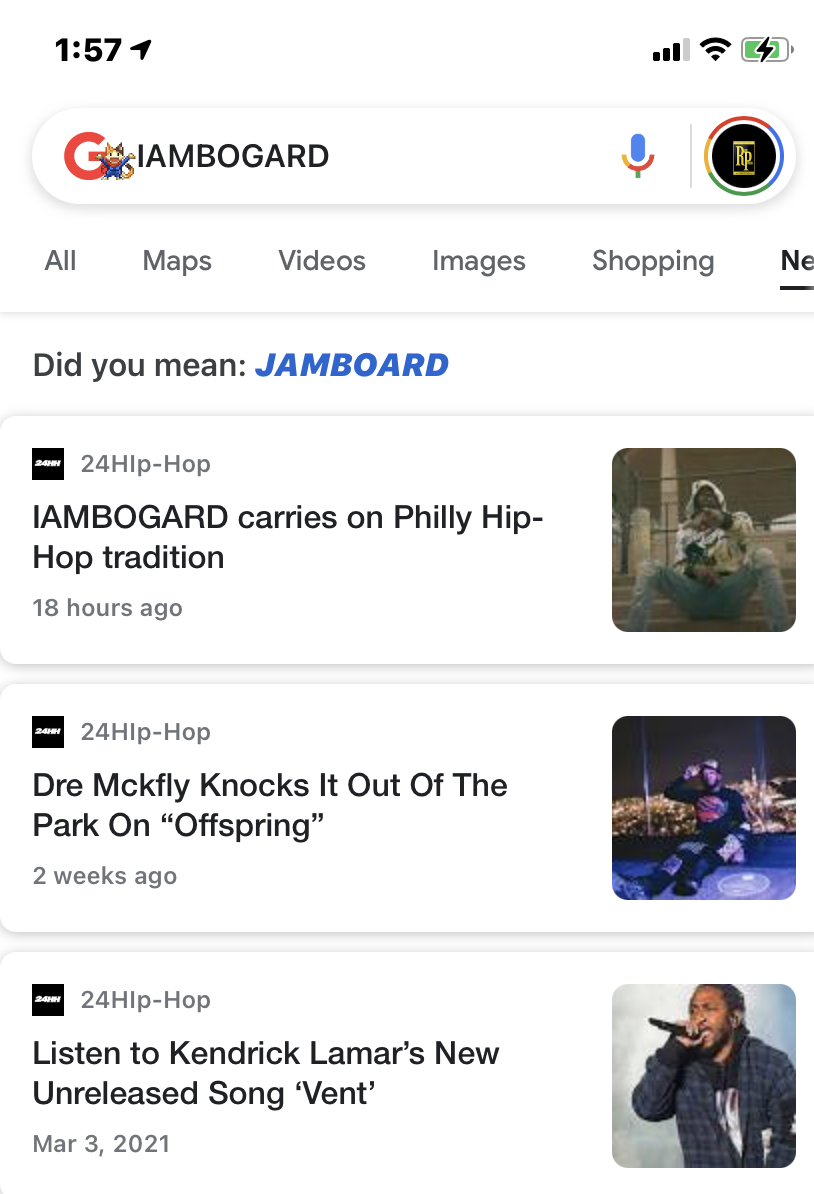 Featured artist receives a customized Press Release prepared by the human staff of 24HIP-HOP Editorial team. The writer's room of 24HIP-HOP creates a cinematic style press release on behalf of the artist. The press release provides a detailed overview of the artist's mindset, social media impact, music demand, and business enterprises. Most independent artists settle for a basic webpage write-up, which provides readers with a small insight into the artist's musical journey and grind. The majority of websites publishing indie content don't have consistent website traffic. 24HIP-HOP website traffic ranks at the top of Google's search engine: Click here
24HIP-HOP is a GOOGLE News verified publication.
The

Human Press Release includes

the following interactive features

Embedded Apple Music Player

Embedded

Instagram Feed for real-time

social media engagement
Embedded

video player

powered by

YouTube integration

Embedded

interactive comment feed

(website visitors can add images and

URL links

to their feedback)
C/O the Human Press Release featuring

'IAMBOGARD carries on Philly Hip-Hop tradition'

: Click here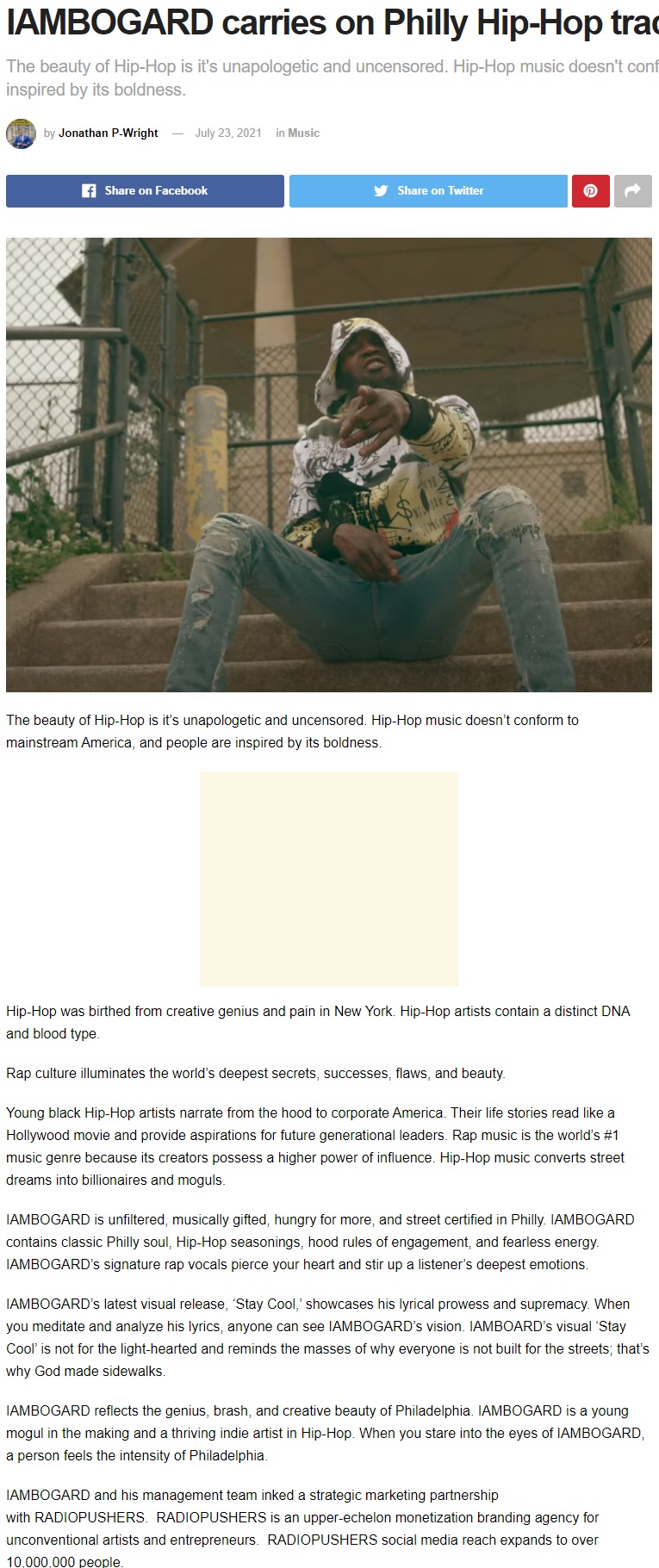 Press releases published on The 24HIP-HOP primarily appear underneath the "NEWS" tab on Google's search engine. Every artist seeking mainstream brand recognition must seek 'credible' media outlets. Google News is the #1 media source for online news and validation.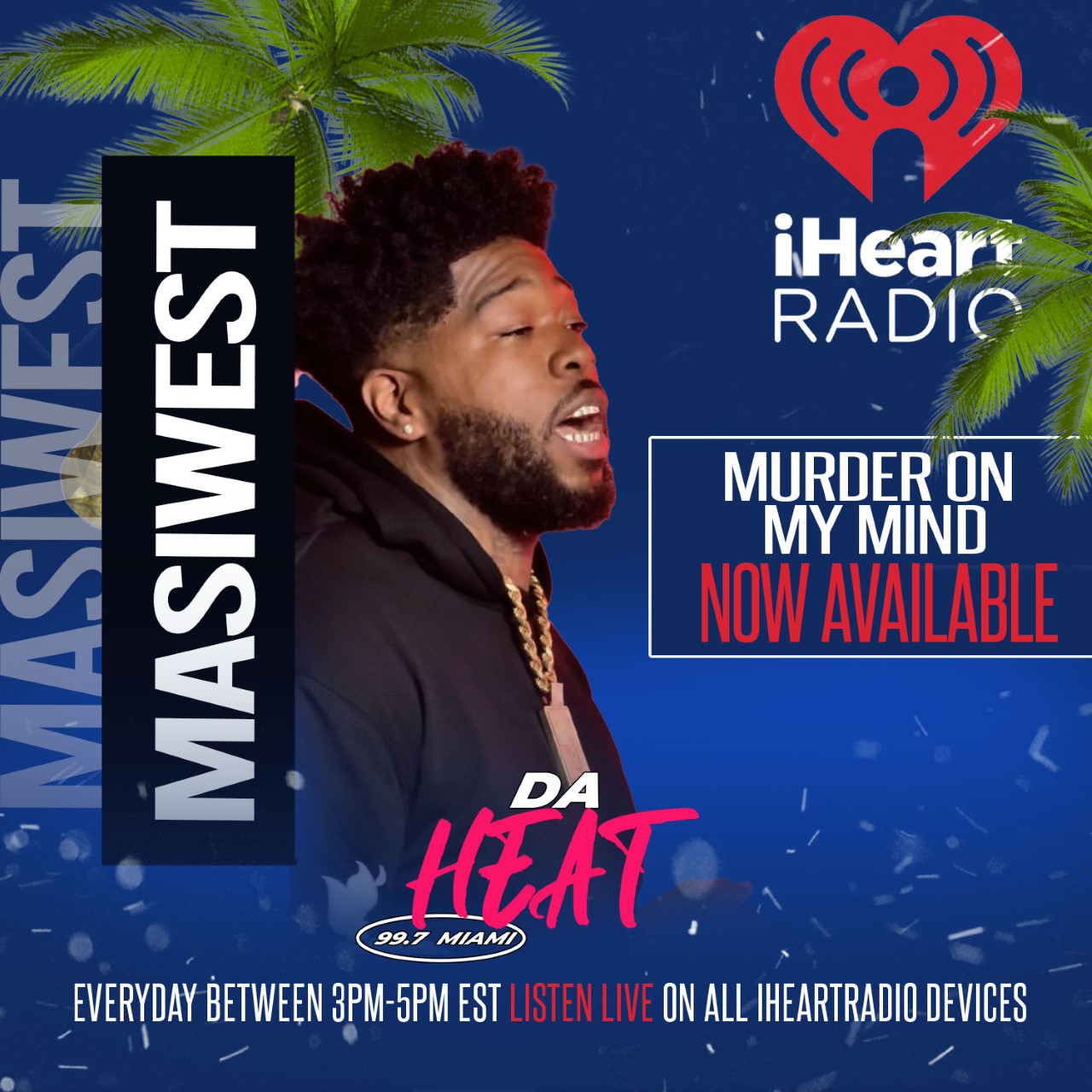 Featured artist receives airplay 2X per day on 99.7 DA HEAT Miami powered by iHeartRadio. 99.7 DA HEAT Miami is licensed with all BMI, ASCAP, SESAC, SOCAN, and SoundExchange.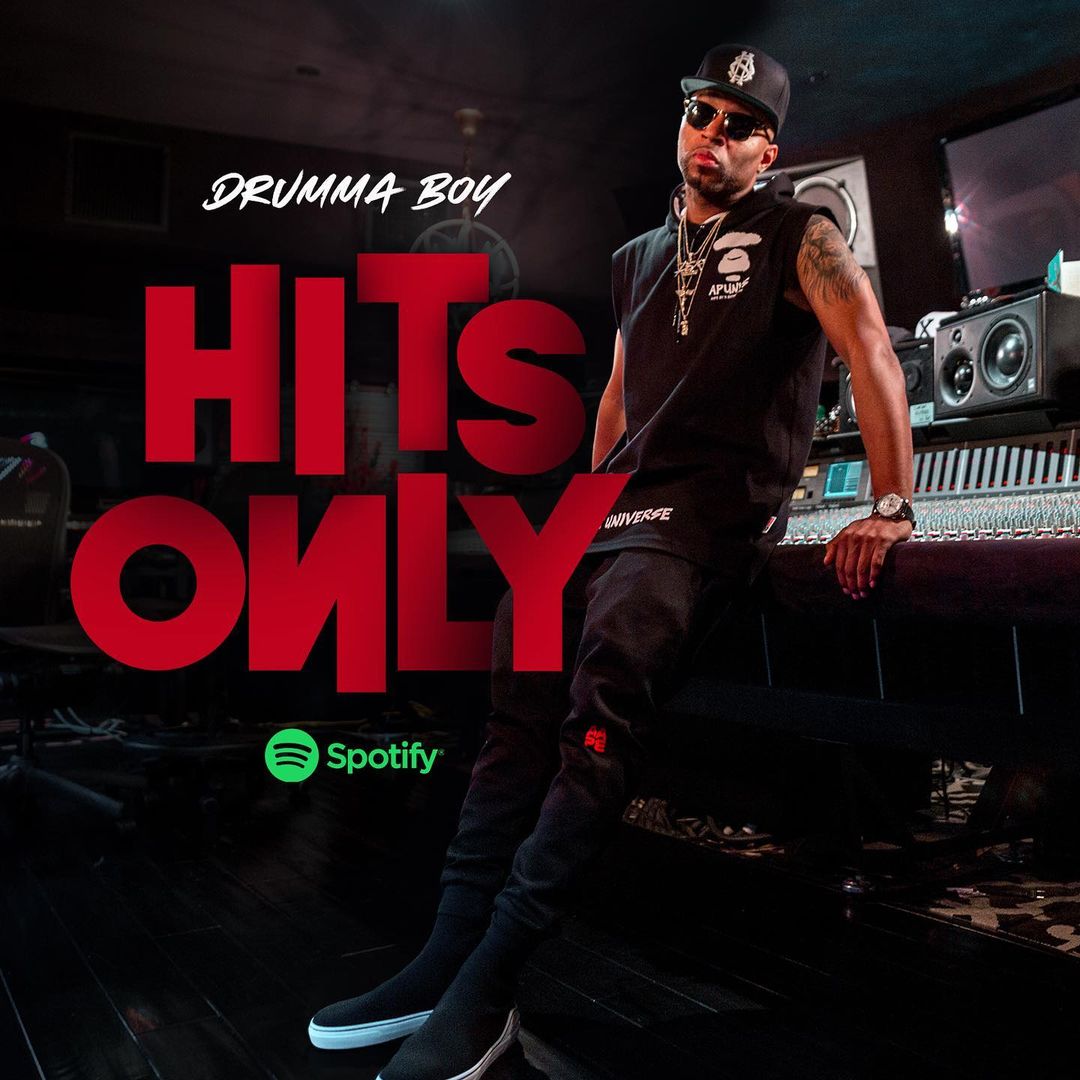 The featured artist receives exclusive inclusion into the DREAMHUSTLEWIN Spotify Playlist. RADIOPUSHERS staff also pitches 'one' designated track to our exclusive Spotify Playlist partners. The featured artist track must not be active inside any third-party playlist. Organic streaming is a chief focus and is never compromised.
The featured artist track is added to RADIOPUSHERS's UNCUT DIAMONDS Apple Music Playlist.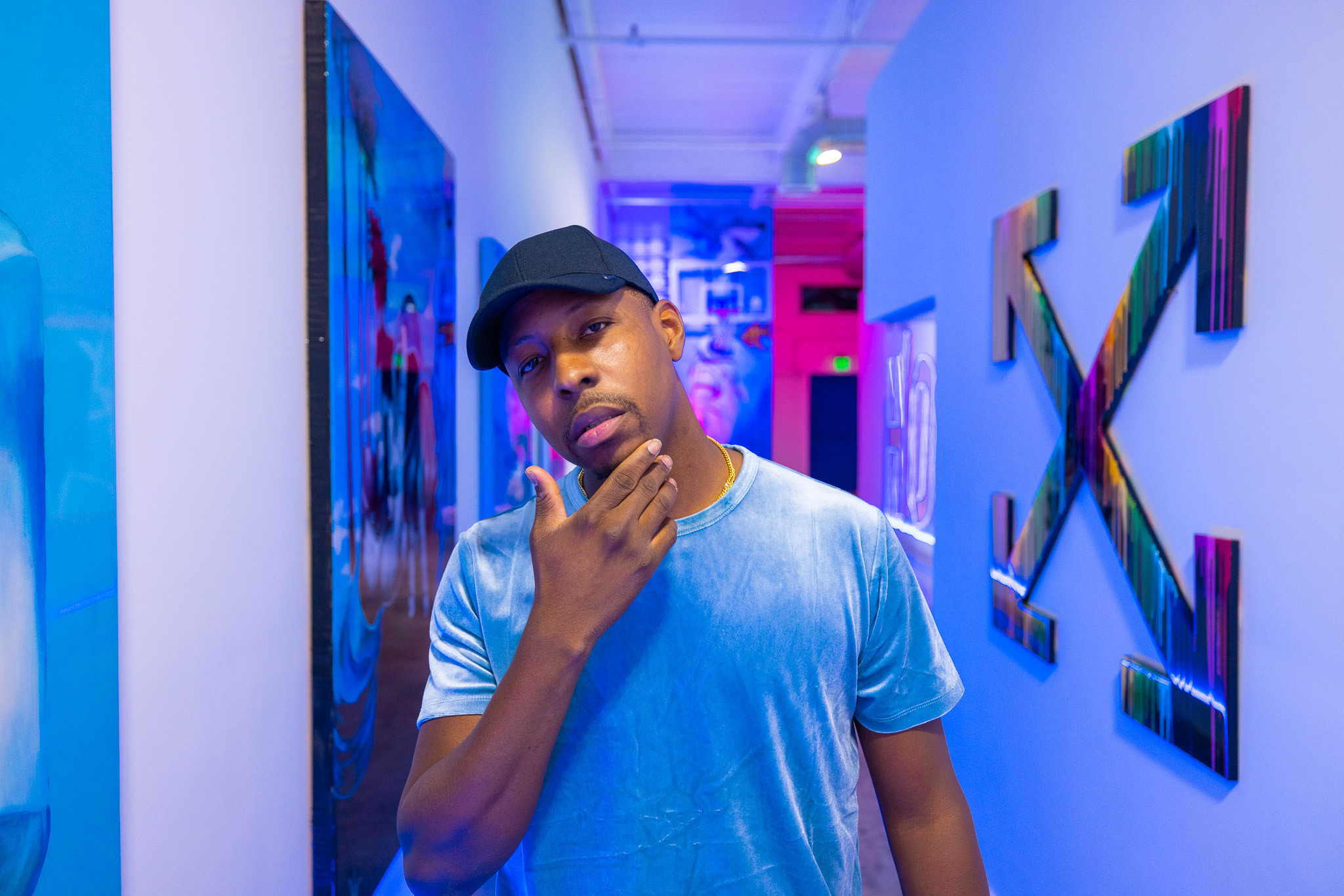 The featured artist receives access to RADIOPUSHERS exclusive Instagram engagement portal. Artists create an account with www.monday.com and access digital dashboards of real Instagram followers. Each dashboard has a minimum of 125 real Instagram users including their number of followers, gender, profile status, race, and IG URL link. RADIOPUSHERS provides sample engagement conversation formats for artists at www.dreamhustlewin.com/organichustle