Description
The ONE SHOT Campaign is $50.00 monthly "automatic" recurring charge to your debit or credit card. The charge of $50.00 will be on the same day of the purchase each month. The campaign is cancellable 7 days before the due date. This is a month-to-month service agreement and not a contract. Please review & E-Sign the card authorization agreement
here.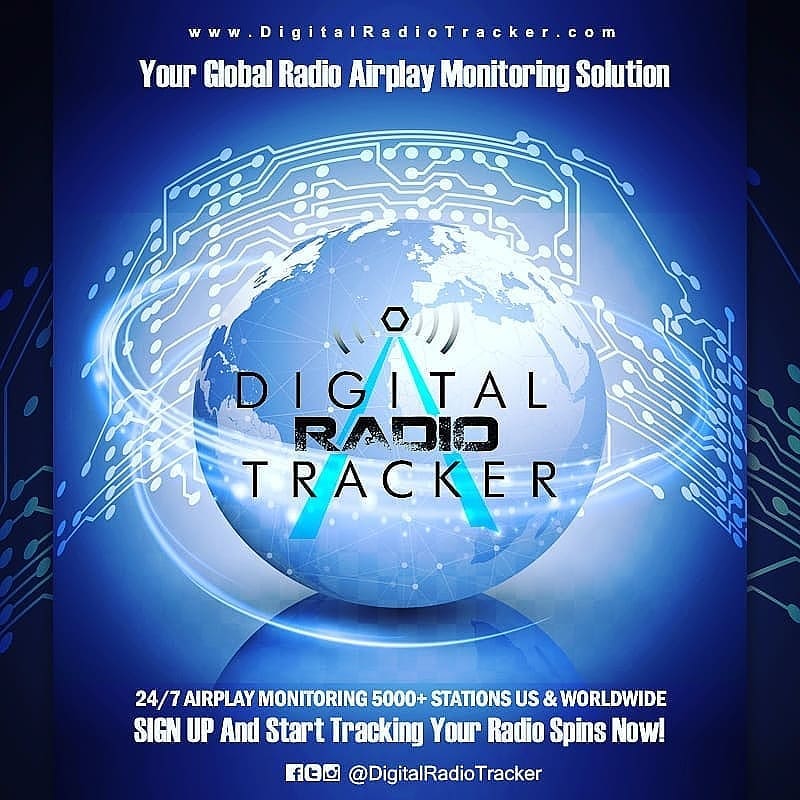 30 Days of tracked Radio Airplay on "1" Digital Station within the RAIRADIO Network.  108.5 THE BEAT CONNECTICUT is monitored/tracked by www.digitalradiotracker.com. The featured artist tracks airs 2X per day. Featured artist can rotate "1" song per month. Digital Radio Tracker charts the top artist's records based upon radio demand.   C/O the charts: Click Here 
Stream 1085 THE BEAT CONNECTICUT below:
View the content of this inline frame with your browser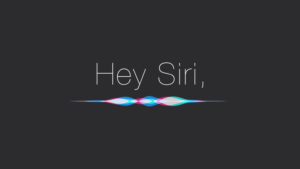 Listen to 1085 THE BEAT CONNECTICUT on

'Hey Siri, play 1085 THE BEAT CONNECTICUT'
RAIRADIO digital radio network is tracked via DRT (Digital Radio Tracker www.digitalradiotracker.com )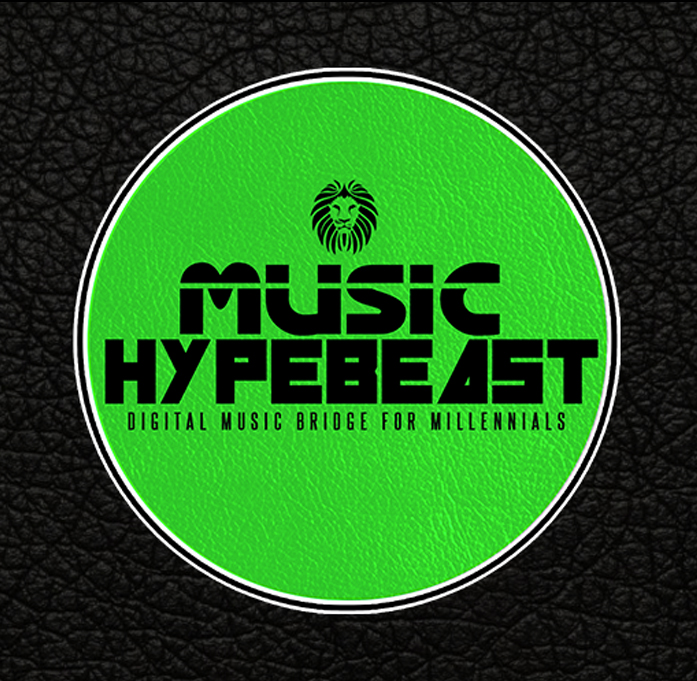 Press releases published on The MUSICHYPEBEAST primarily appear underneath the "NEWS" tab on Google's search engine. Every artist seeking mainstream brand recognition must seek 'credible' media outlets. Google News is the #1 media source for online news and validation.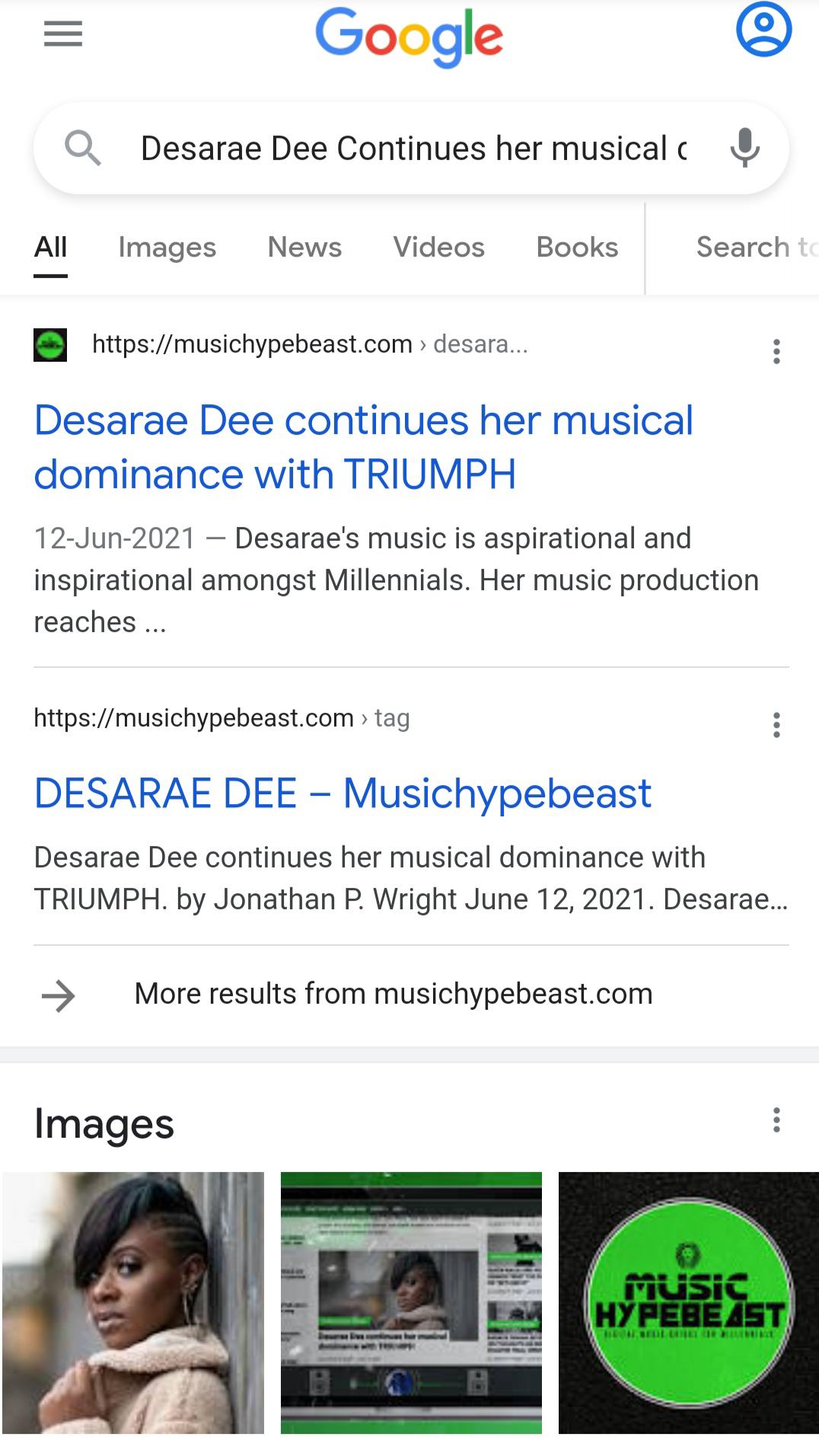 Featured artist receives a customized Press Release prepared by the human staff of MUSICHYPEBEAST Editorial team. The writer's room of MUSICHYPEBEAST creates a cinematic style press release on behalf of the artist. The press release provides a detailed overview of the artist's mindset, social media impact, music demand, and business enterprises. Most independent artists settle for a basic webpage write-up, which provides readers with a small insight into the artist's musical journey and grind. The majority of websites publishing indie content don't have consistent website traffic. MUSICHYPEBEAST website traffic ranks at the top of Google's search engine: Click here
MUSICHYPEBEAST is a GOOGLE News verified publication.
The

Human Press Release includes

the following interactive features

Embedded Apple Music Player

Embedded

Instagram Feed for real-time

social media engagement
Embedded

video player

powered by

YouTube integration

Embedded

interactive comment feed

(website visitors can add images and

URL links

to their feedback)
C/O the Human Press Release featuring

'Desarae Dee continues her musical dominance with TRIUMPH'

: Click here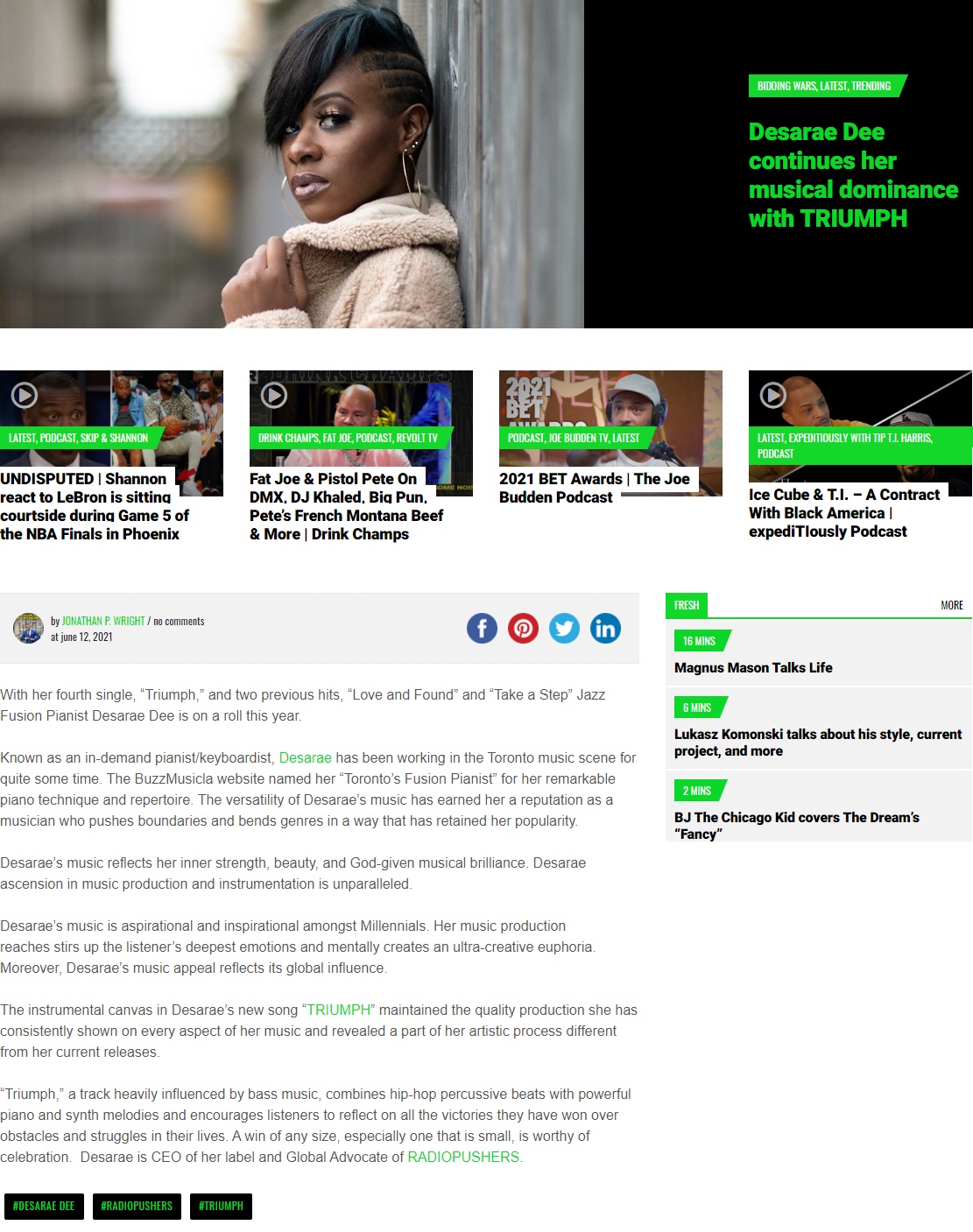 "STREAM the dopest viral content on da planet powered by Amazon Fire TV and ROKU". RADIOPUSHERS TV the #1 Millennial Music & TV Network!
RADIOPUSHERS TV is the #1 Music & Millennial TV Network. RADIOPUSHERS TV airs dynamic and ultra-creative digital content, which pushes the boundaries of traditional TV programming. RADIOPUSHERS TV airs in 90+ countries and receives a minimum of 300,000 unique website and online viewers monthly. RADIOPUSHERS TV is available via ROKU and Amazon Fire TV.
Featured artist visual receives distribution with RADIOPUSHERS TV powered by Amazon Fire TV and ROKU.
Featured artist video airs 3X per week inside a customized 'one' hour playlist.
Featured artist receives Instagram marketing and promotion powered by RADIOPUSHERS TV.
The featured artist video must meet the following requirements below:
Video

resolution must be 1080 HD

or higher
Video

dimension size

must be 9:16 aspect ratio (IGTV Size)
Video must not include any

racially offensive, body shaming, or hate-filled content.

Video content must be of the

highest quality

and FIYA!!!!!!!!!!

Video duration

must not exceed 5 minutes.
All sales are final upon purchase. Campaign details are subject to change based upon digital service market demands and rate increases across consumer platforms.