Description
The RAIRADIO MASSAPPEAL Campaign is $500.00 monthly "automatic" re-occurring charge to your debit or credit card. The charge of $500.00 will be on the same day of the purchase each month. Please review & E-Sign the card authorization agreement here 
The #AMBITIONOVERFEAR Platform is a premium high interactive digital streaming platform engineered for disruptive music millennials! Releasing music is a very important aspect of any artist agenda. MUSICHYPEBEAST delivers real time human engagements via social media, customized "artist"

playlists, DRT tracked radio airplay, live-stream radio interviews, targeted email music campaigns, and more.
The featured artist receives the following digital services below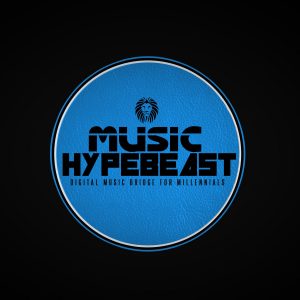 The featured artist music streams inside a customized human curated

Playlist. MUSICHYPEBEAST playlists are designed for premium audio listening combined infused with raw indie artists. Each playlist provides a signature formula of selection, sound quality, and artistic music swag. Plain and simple our playlists are FIYA!! 🔥🔥🔥 Most artists "pay" to be on a playlist with "thousands" of songs.
Artists are simply "PACKED" into a playlist like sardines and most of the tracks are listened to for a few seconds. The average artist doesn't even "listen" to the playlists where their music is placed. MUSICHYPEBEAST platform enables artists to empower their online fanbase and NEVER depend on other people's playlist to drive listeners. Your music is added to "3" high traffic

Playlist within MUSICHYPEBEAST.


Stream MUSICHYPEBEAST

Playlists Click here 
The featured artist receives a minimum of 20,000

followers.
The featured artist receives a minimum of 500,000 "Artist Profile Catalog" & playlists

streams in total. The artist profile catalog streams indicates that people are listening to the music of the artist from their profile on www.

.com Artist Profile Catalog streams highlight "direct" interest into the music of the featured artist.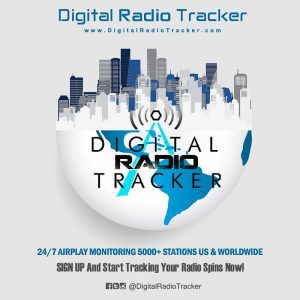 The featured artist receives the following services/products within 180 Days, except for

Streams. The featured artist receives 500,000

streams within 220 days.
MUSICHYPEBEAST Media Group provides 180 Days of DRT (Digital Radio Tracker) Airplay on 8 DRT Tracked Radio Stations. The featured artist receives a minimum of 4,800 DRT tracked spins per month. RADIOPUSHERS delivers "4" complimentary DRT reports during the 220-Day Cycle.
RAIRADIO stations are monitored by Digital Radio Tracker. DRT tracks & monitors 5000+ radio stations including FM, Satellite, College, BDS, & Digital.  The featured artist music airs during "prime" airplay sessions.  Each digital radio station has "12" 2-hour playlists.  The featured artist receives 5,000 DRT tracked radio spins per month. *The artist tracks all radio spin data @ www.digitalradiotracker.com . MUSICHYPEBEAST averages 20 to 25 nationally charting artist every week. C/O the Top 150 Indie Charts @ Click Here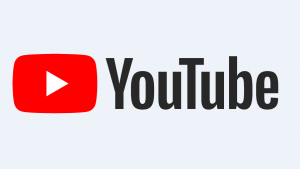 The featured artist receives 50,000 high retention YouTube viewing engagements. Viewer engagements include likes, views, shares, and comments.
Viewer engagement circulates from various sources including YouTube, external websites, and the WINNERSCIRCLE. The featured artist video receives "real human" comments from fellow independent artists within the RADIOPUSHERS online community. The featured artist must join the "engagement exchange" program. This program enables fellow artists to share & engagement comment organically with "ZERO" costs. Once the featured artist receives a verified comment on their YouTube video, they are "required" to return comment on the fellow artist YouTube or Instagram post. The featured artist is required to drop an "emoji," hashtag their artist name, #radiopushers, #musichypebeast on the suggested posted. MUSICHYPEBEAST's engagement platform empowers active musicians to support the creative genius of dope artists worldwide. MUSICHYPEBEAST's platform broadcasts your video to a wide range of creative Millennial music rebels.
The featured artist receives a customized interactive landing page @ www.radiopusherstv in the "TRENDING ARTISTS" section. The landing page includes the following multi-media features
• Embedded Artist

Player (Users stream popular tracks from the featured artist)
• Embedded Artist

"Follow" button (Users can follow the profile of the featured artist)
• Embedded Artist Instagram Profile (Users can view & interact with the featured artist on IG)
• Embedded Artist YouTube Video (Users can stream & interact with the featured artist)
• The featured artist high-resolution banner is highlighted on the landing page
• The featured artist website is hyperlinked on the landing page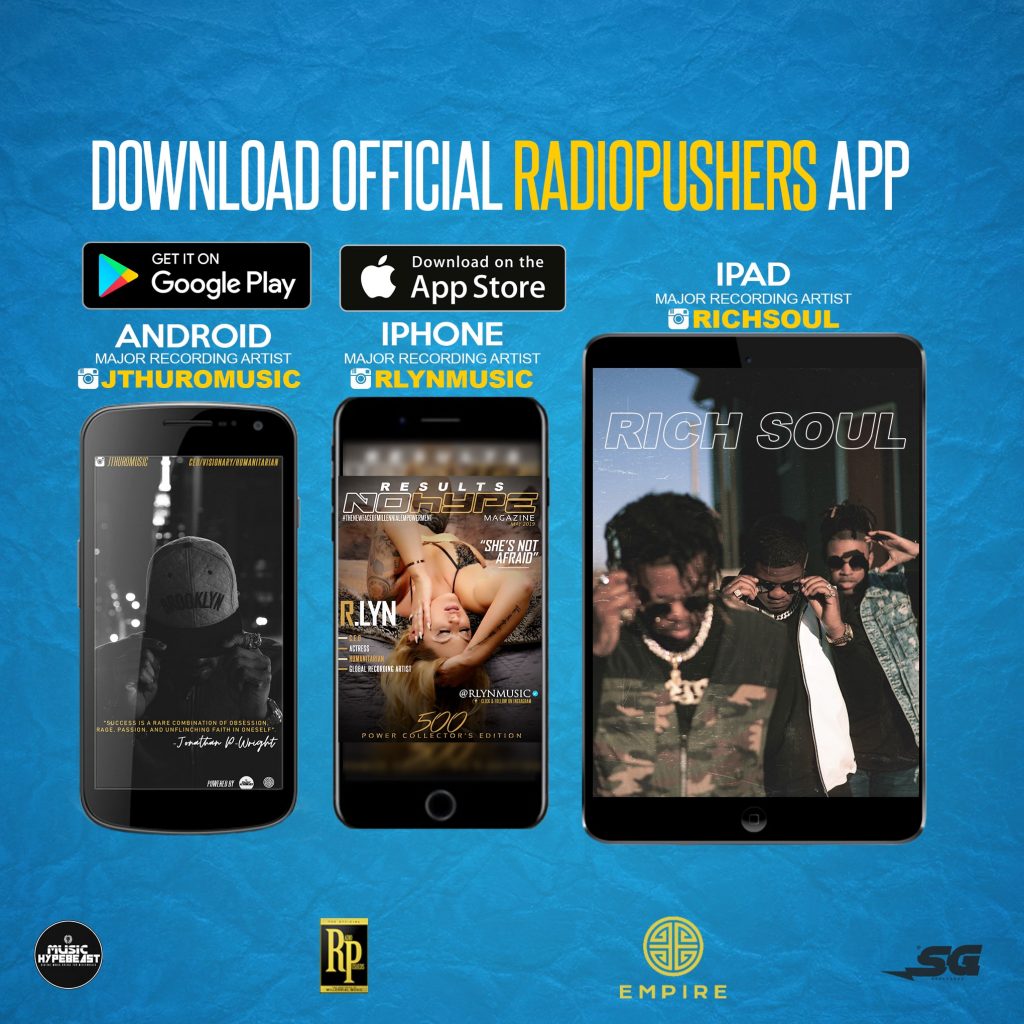 The featured artist receives a full main page digital billboard feature inside the RADIOPUSHERS Mobile App. The image displays as a rotating billboard interactive banner. Users can click the image and redirect to the artist Instagram or

profile.
Download the RADIOPUSHERS APP for Android and iPhone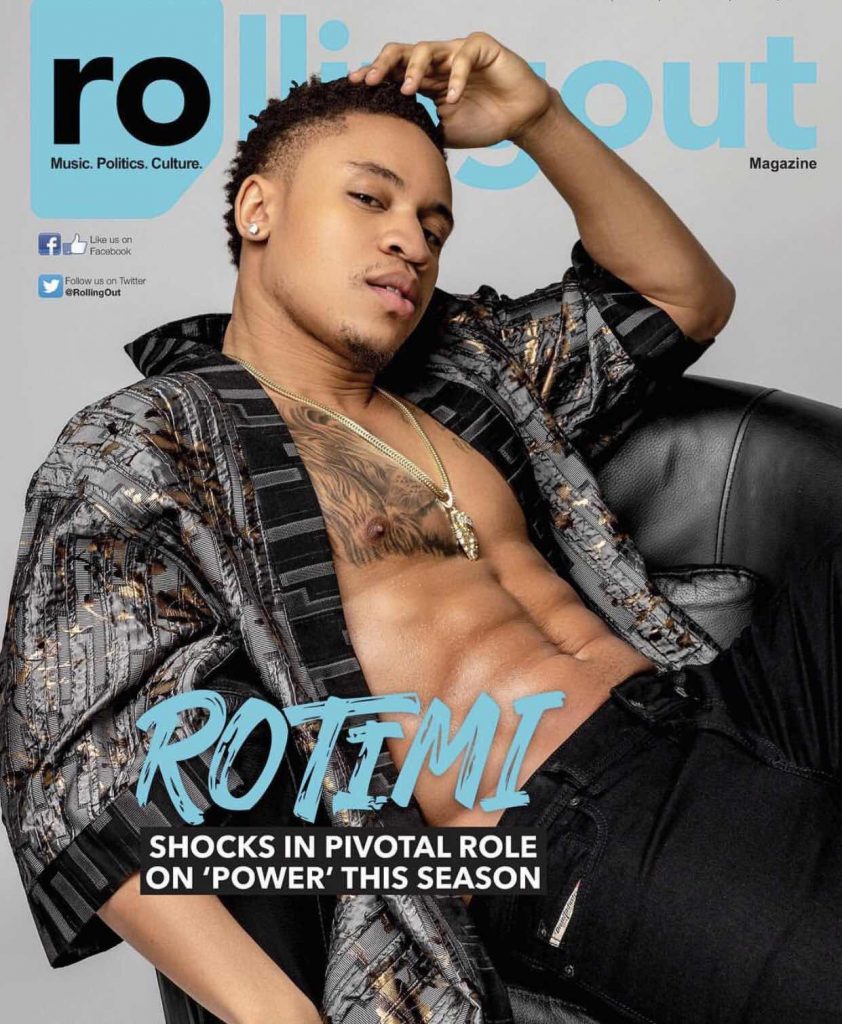 The featured artist receives an original customized editorial write-up for Rolling Out Magazine. The sponsored article includes a whole introspective outlook on the emerging career of the featured artist. Our team conducts a 10-minute interview to extract the needed details to deliver the final digital feature. The sponsored ad is for the "digital" section of Respect Magazine. C/O Rolling Out Magazine https://rollingout.com/ Rolling Out Magazine is one of the top online & print magazines in the world. Rolling Out Magazine reaches over 12,000,000 (Million people daily).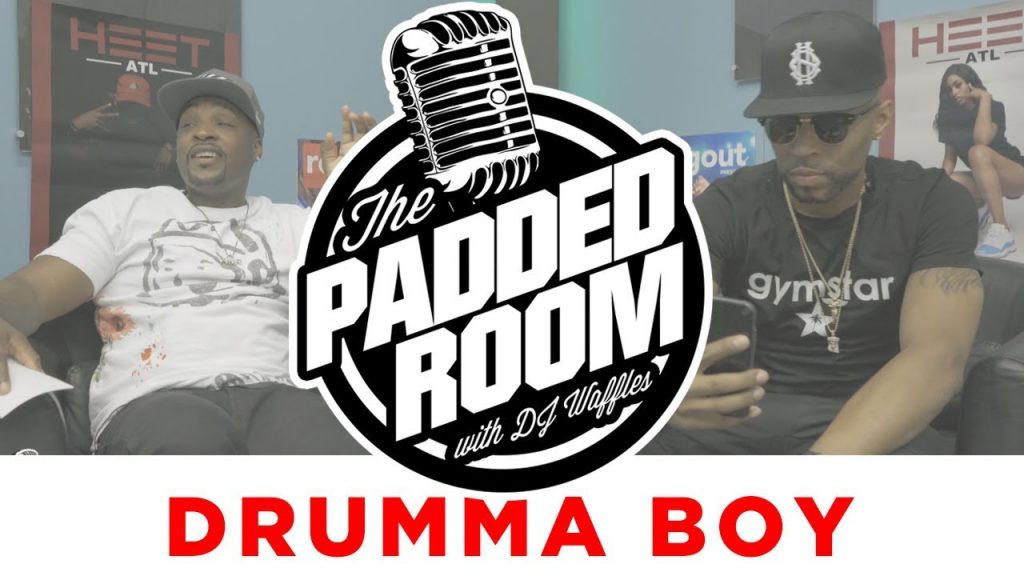 The featured artist receives a 20 minute per-recorded radio interview. DJ Waffles highlights the artist brand, music, work ethic, business ventures, and future power-player moves.  DJ Waffles creates a 15-second promo video promoting the interview via Instagram stories.  DJ Waffles tags artists within the MUSICHYPEBEAST Instagram #WINNERSCIRCLE Chat Group for optimal branding exposure.  DJ Waffles comments on the tagged interview post of the featured artist.  The 20-minute interview re-airs during his "Padded Room" radio show powered by Dash Radio. DJ Waffles issues a Mp3 master copy of the interview file. The artist promotes the "Padded Room" logo and brand on their Instagram profile page.
Dash Radio Dash Radio is a digital radio broadcasting platform with 80 original stations. These stations are curated by DJs, radio personalities, musicians, and music tastemakers.
The Padded Room is powered by Dash Radio.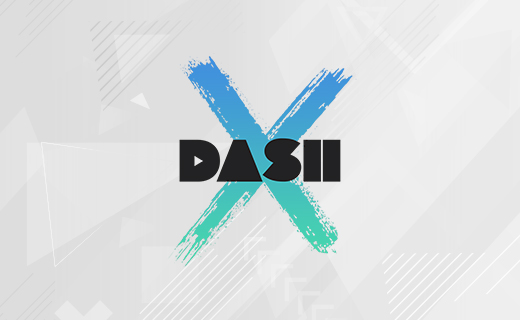 Widely regarded as one of the best DJs in the southern region, Brooklyn born now Atlanta resident DJ Waffles has bootstrapped his way up the ladder of independent DJs and radio personalities. Starting off in the engineer seat at famed Be100 Radio, he caught a wave of ambition stemming from his love for the music becoming a self-taught master of the 1s and 2s.
The Padded Room…. is the meeting grounds for dope artists from all over the world to unite and vibe.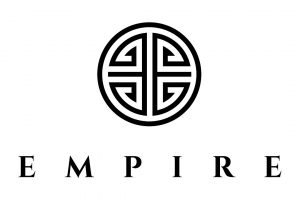 Digital & Viral distribution is included in this campaign. All music & viral videos distributed via MUSICHYPEBEAST/EMPIRE. The Mp3 distribution includes on all major digital streaming & retail sites. The outlets include JPAY/GTL (UNITED STATES PRISON SYSTEM),

, TIDAL, Apple Music, Rhapsody, Deezer, Amazon, iTunes, IHeart Radio Google Play, Pandora, & more.
Digital distribution for "1" Mp3 track fully publishes on all sites within two weeks from submission. MUSICHYPEBEAST/EMPIRE provide tracking & revenue performance reports within 90 days. The video distribution includes VEVO/TIDAL/Apple Music/ITunes. The ITunes feature enables artists to "sell" their videos for $1.99 and generate instant revenue.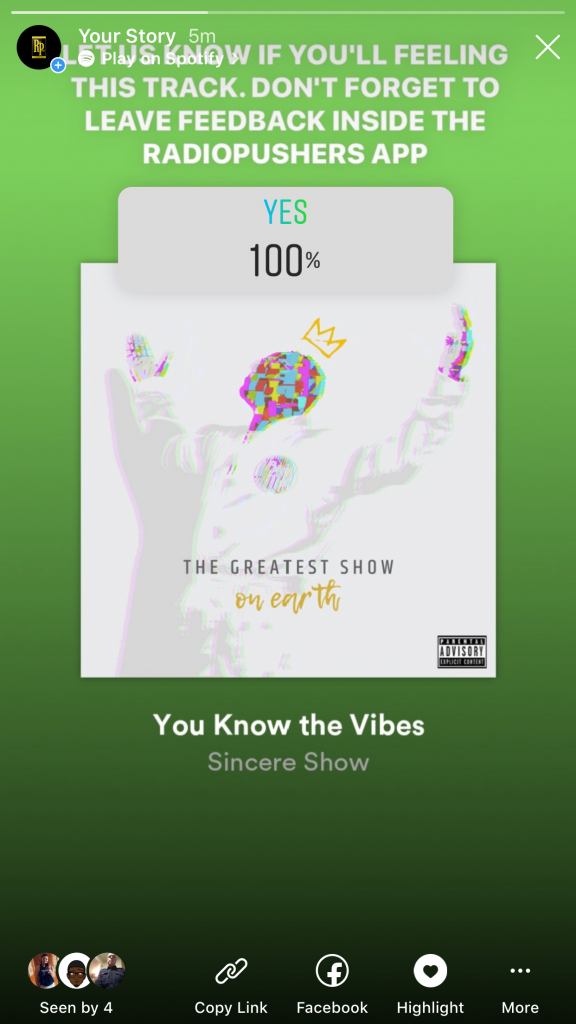 Featured artist receives a full music review from the "Curators Room" Staff of MUSICHYPEBEAST. MUSICHYPEBEAST creates an Instagram Voting Poll and distributes it out to a minimum of 100 active curators for review. The results of the music review are posted inside the MUSICHYPEBEAST IG stories and RADIOPUSHERS App. MUSICHYPEBEAST maintains 500+ real human music curators. Dope ISH baby!!!!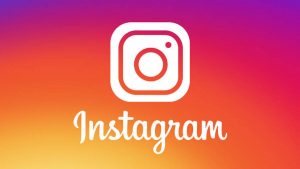 The featured artist receives Instagram post "liking" engagement on a maximum of "5" posts per week. Each post receives likes, views, impressions, and Instagram saves. All social media traffic is targeted via the Instagram explore and external accounts from highly active users. The featured artist receives Instagram traffic on images and video's. All IG posts engagements are variable based upon likeability and quality of content. Users will comment naturally based on their satisfaction. Make sure your IG account is set up on "Business" mode and check your Instagram insights analytics every 24 hours. Impressions, Profile visits, accounts reach, likes, profile saves, video views & more increases during this 30-Day cycle.
30 Days of real-time human interactive Instagram engagement and growth. NEWHYPEBEAST Media Group drives real human traffic and interaction to the featured profile. Engagement includes likes, comments, and follows. NEWHYPEBEAST MEDIA Group engages targeted users from high traffic IG accounts. All followers are "geo-targeted" to build a real fanbase. Geo-targeting means our Social Media Unit targets a "specific" audience. The average artist receives a minimum of 300 new targeted followers monthly. NEWHYPEBEAST MEDIA Group requires "temporary" remote access to the designated IG account which includes your username & password credentials. Our team never alters or modifies the account. Our login access is limited, and IG will send the account owner a 6-digit verification code to grant access for the targeting software. FYI, we never post pictures on behalf of the artist or change emails or passwords. Our team places your account on "unfollow" mode during the 4th week of the campaign cycle. It's essential to engage all new followers, to maintain long-term growth. The featured artist "business category" must be set to "Public Figure" to activate the premium targeting software.
The featured artist receives access to a minimum of 1000 real active customized Instagram users per 30 days. The #WINNERSCIRCLE Directory is a social media rolodex of highly active and engaged Instagram users. The #WINNERSCIRCLE Directory is curated by Millennials and enables artists to "CHOOSE" who they want to follow ORGANICALLY. Artists can preview the Instagram feed of each user and engage in real time. The #WINNERSCIRCLE Directory allows each artist to CONTROL who they want to FOLLOW. Most companies use "follow/unfollow" software to boost growth from random accounts without understanding the exact audience of the artist. Visit the #WINNERSCIRCLE Directory @ Here
Please email the URL link to the designated post for Instagram engagement to
newhypebeastops@gmail.com
Attention: Instagram Traffic
After you post please email asap. The targeted traffic begins within 12 to 24 hours to prevent any issues with Instagram. Make sure you use the hashtags #radiopushers #musichypebeast #betonyourself #winnerscircle for 100% optimization.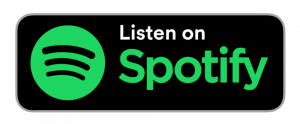 Featured artist receives a 20-minute pre-recorded customized radio interview on the #BETONYOURSELF Podcast. The #BETONYOURSELF podcast is a fresh organic approach built exclusively for millennials. Listeners can stream the interview from their artist Facebook page, mobile device, desktop computer, or call in via phone. The #BETONYOURSLEF Podcast streams globally on

, ITunes, TUNEIN, Android Auto, Apple Carplay, Pocket Casts, & Google Play.



The featured artist receives a full-page interactive Ad feature in RNH Magazine. RNH Magazine is 1000% socially interactive and enables mobile viewers to interact via social media with every artist. RNH Magazine is analytically synchronized with YouTube, VEVO, VIMEO, Apple Music,

, Soundcloud, & most mainstream streaming platforms. RNH Magazine enables viewers to purchase music & products directly from the Ad page. The featured artist video streams on the Ad page & is tracked via YouTube. RNH Magazine embeds the interactive social media links of the featured artist profile.
C/O RNH Magazine featuring Multi-Platinum artist TANK @ Here
The featured artist's Instagram account is included in the #WINNERSCIRCLE Instagram Chat room. The #WINNERSCIRCLE Social Media platform enables indie artists to engage/network with each other in real time. Artists comment, like, and share each other's posts.
The main focus of the #winnerscircle is to empower, educate, and engage music Millennial's. There is a minimum of 32 real independent artists per IG Chat room. This is real human engagement for "FREE"!! Imagine having hundreds of people leaving comments on your posts daily!! RADIOPUSHERS/MUSICHYPEBEAST is the only social media platform designed, created, and engineered to EMPOWER Music Millennial's.
Welcome to the #winnerscircle. C/O @ Click Here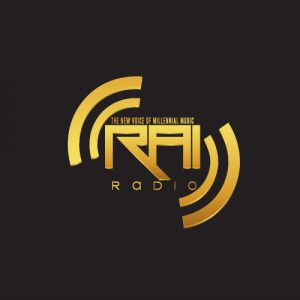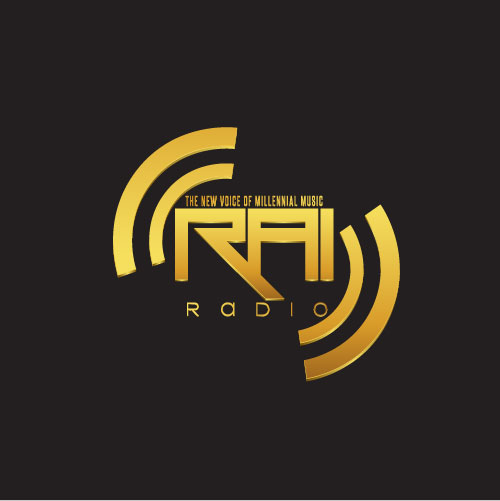 RAIRADIO is 100% Digital and not an FM, BDS, or media-base network.  Our digital radio network is tracked & monitored by Digital Radio Tracker only.
All orders are final, and the above information is your full agreement of services.
Campaign details are subject to change based upon digital service market demands and rate increases across consumer platforms.