Description
The HYPEFRESH LIFE Campaign is $3,500.00 one-time charge to your debit or credit card. Please review & E-Sign the card authorization agreement here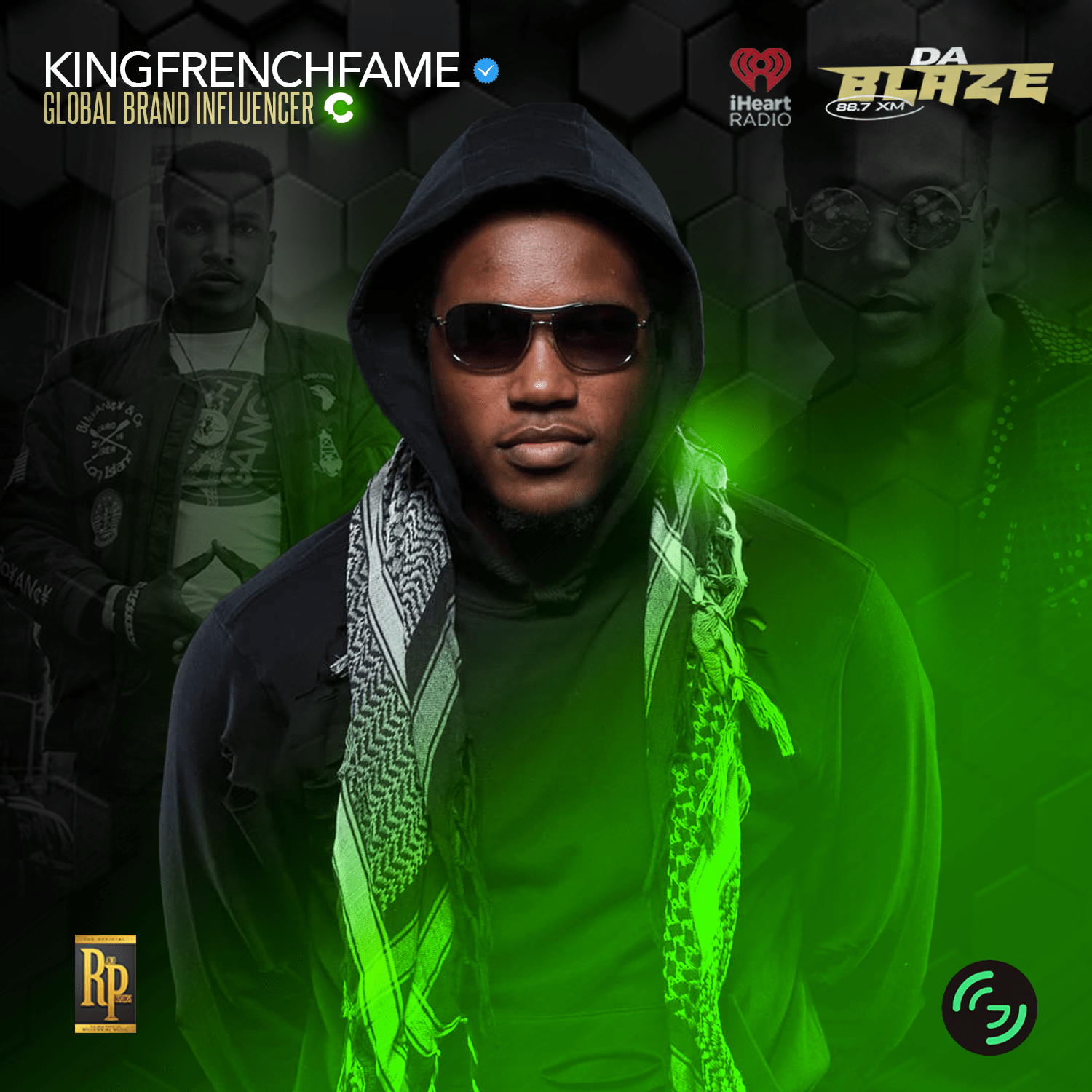 The featured artist track is reviewed, curated, and pitched to targeted Spotify Algorithmic and Editorial Playlists upon approval. Chart Metric tracks every playlist within the RADIOPUSHERS Network. Chart Metric provides real-time performance data and streaming analytics on playlists.
RADIOPUSHERS staff "pitches," "one" designated track to a minimum of six playlists for optimal exposure. All plays, saves, and engagement via the Spotify Algorithmic Playlists are powered by authentic activity. The staff of RADIOPUSHERS focuses on genre-specific playlisting.
All streams are eligible for royalty payouts and tracked via Spotify for Artists. RADIOPUSHERS does not guarantee any streaming amounts. All activity generates from the track's likeability amongst listeners.
Playlist placements are based on music appeal and overall demand. We guarantee your track will arrive on a maximum of 10 Spotify Playlists for 90 days. The featured artist will gain streams, saves, and followers. All data and analytics are tracked within the Spotify for Artists App.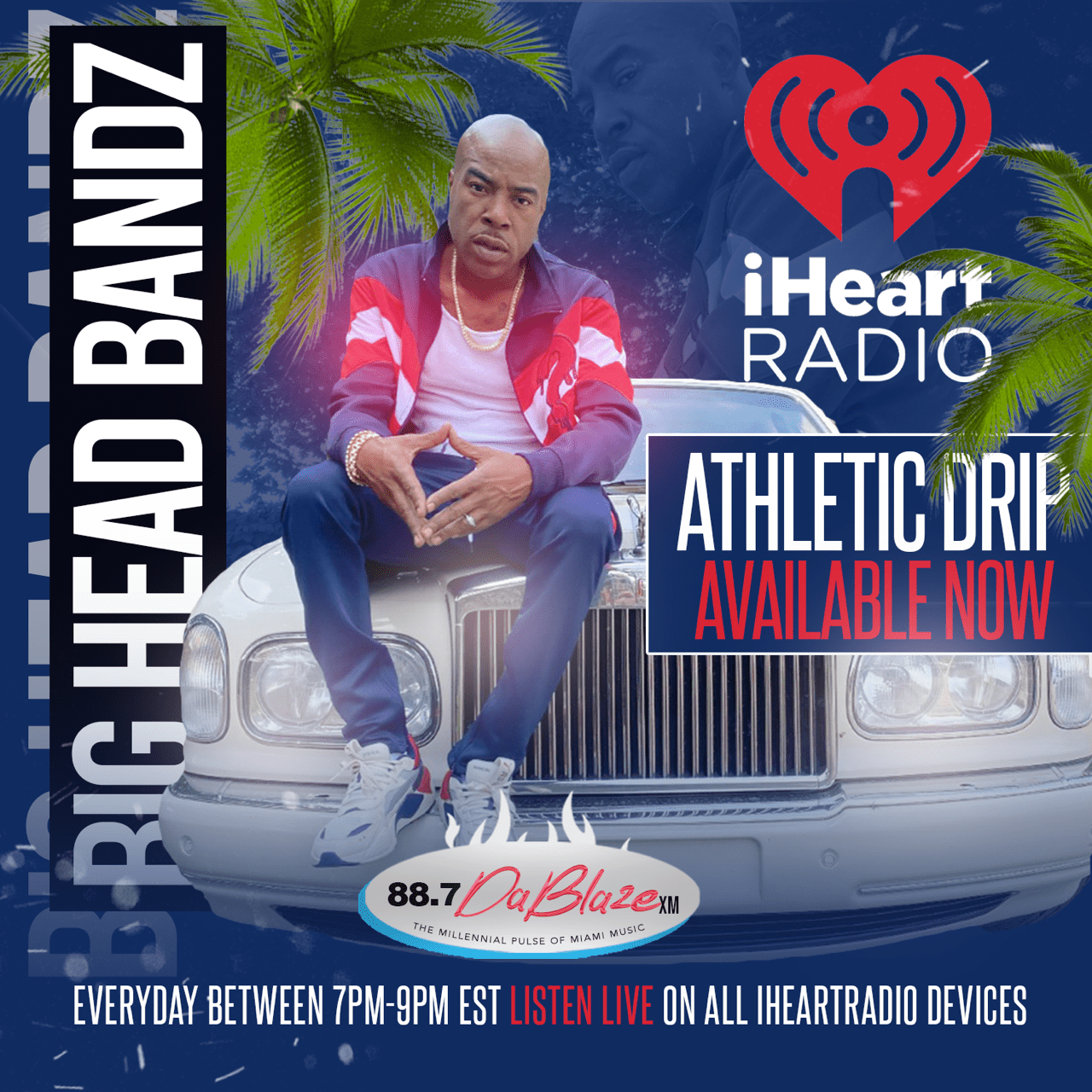 The featured artist receives a 15-minute music review of their designated track powered by DA BLAZE 88.7 XM Curation Team. If the track is approved via DA BLAZE 88.7 XM Curation team, the designated track is added to radio rotation for 90 days. The featured artist track spins a minimum of 3X per day. DA BLAZE 88.7 XM reports to BMI, ASCAP, SESAC, SOCAN, and Sound Exchange. The record must be properly registered and encoded for accurate royalty payout. DA BLAZE 88.7 XM Miami only broadcasts 'clean' and 'radio edit' music.
DA BLAZE 88.7 XM is powered by iHeartRadio. DA BLAZE 88.7 XM averages a minimum of 22,000 monthly listeners.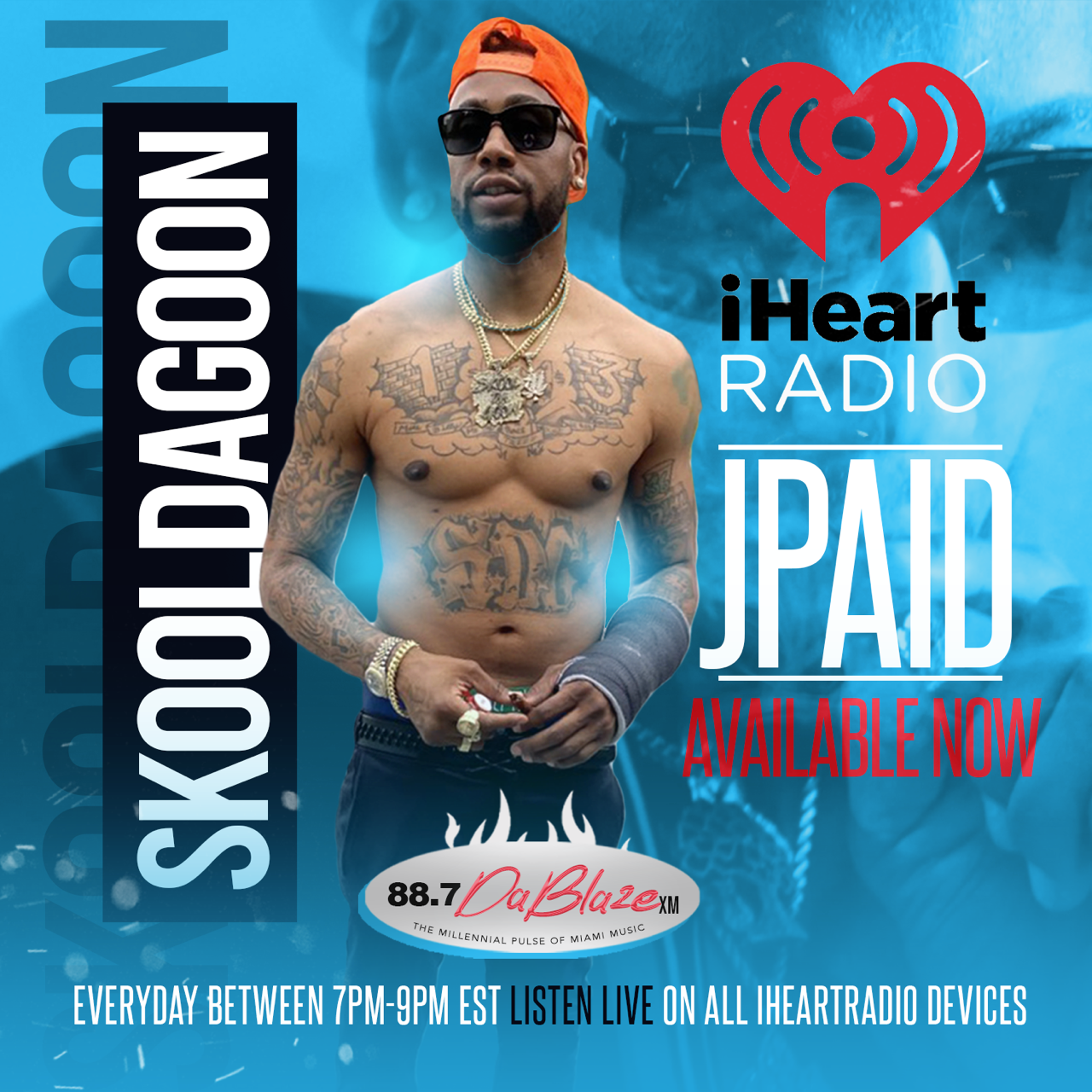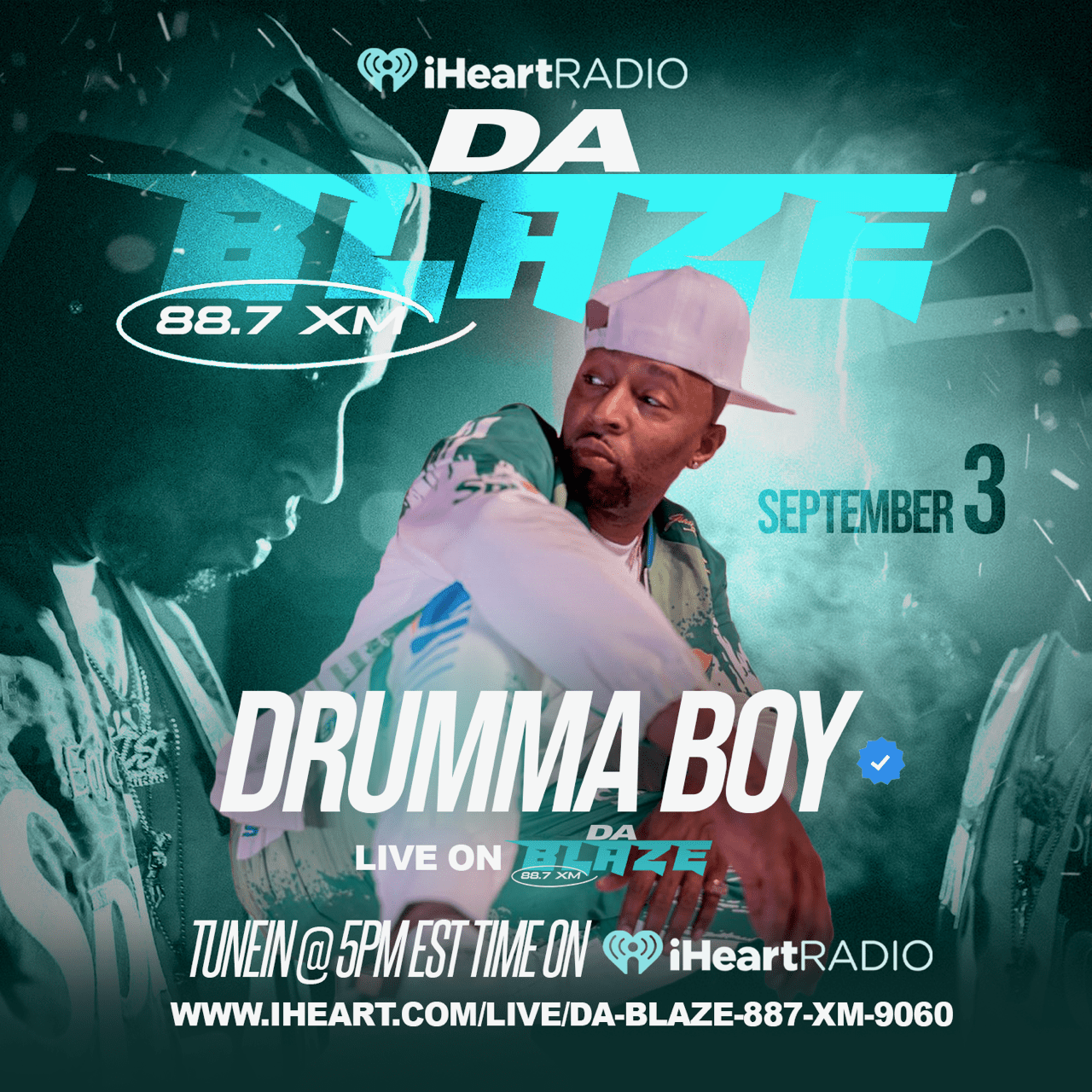 Featured artist receives a 30-second audio drop provided by 2X Grammy Award Winning Music Producer Drummaboy Fresh. The Drummaboy Fresh sound has impact radio, TV, and Hip-Hop for 20+ years. C/O his resume here: Drumma Boy – Wikipedia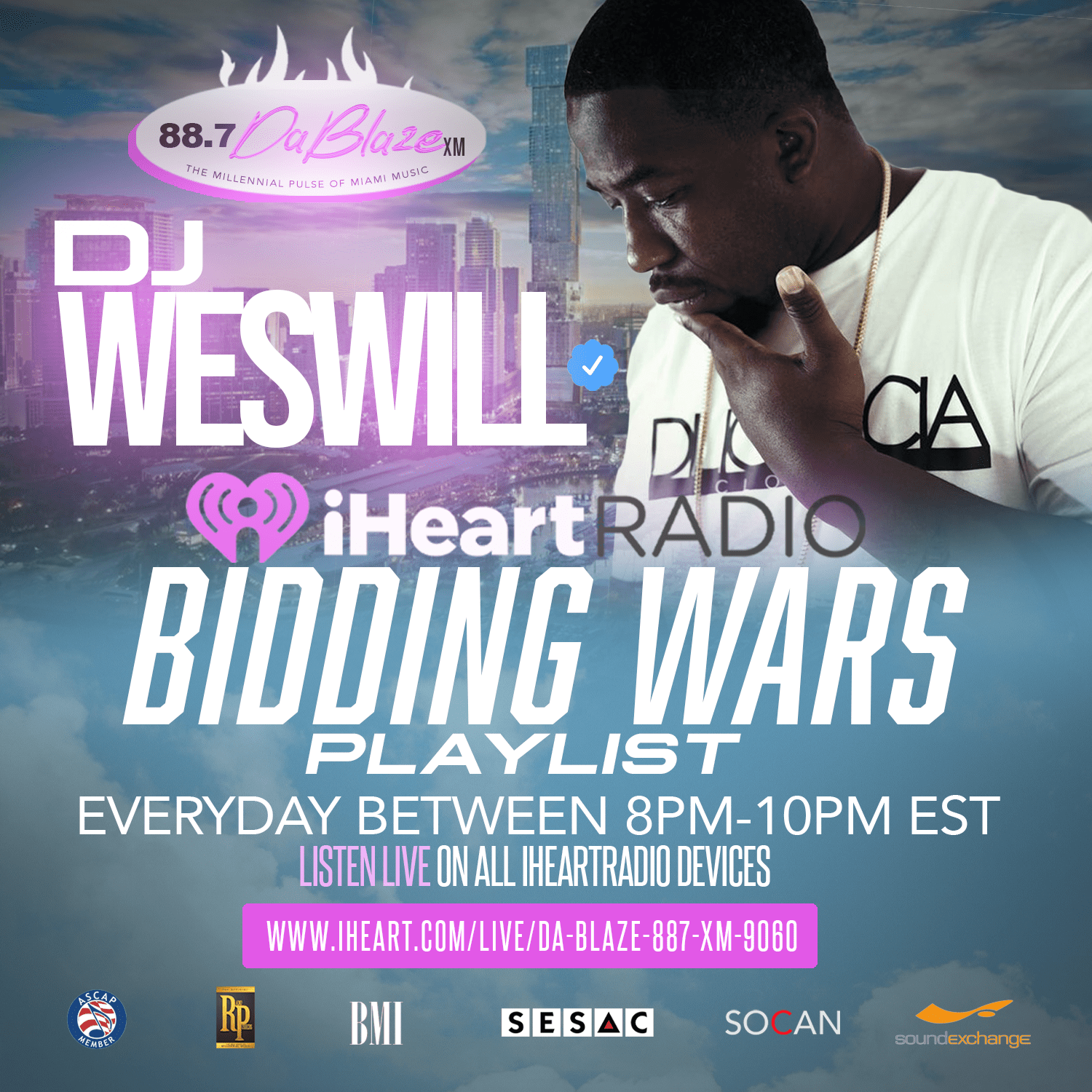 Featured artist track receives inclusion into the DJ WESWILL BIDDING WARS MIX on DA BLAZE 88.7 XM Miami powered by iHeartRadio. The featured artist receives 'one' designated track inside the BIDDING WARS Mix for 90 Days.
DJ WES WILL is one of the premier DJs and power players in Hip-Hop culture.
DJ WESWILL conducts two-hour mixes weekly on DA BLAZE 88.7 XM. Check out the mix below and experience the world of DJ WESWILL.

The featured artist receives a 60-minute face-to-face in-studio interview with WJYN 98.5 FM PHILADELPHIA. WJYN 98.5 FM PHILADELPHIA reports to all major Performing Rights Organizations for royalty payouts.
WJYN 98.5 FM PHILADELPHIA is located at 2227 N Broad St, Philadelphia, Pennsylvania, and reaches 1,000,000+ monthly listeners across all streaming platforms. The interview is video and audio recorded for maximum exposure.
WJYN 98.5 FM is an FCC regulated radio station.
The interview is conducted at 'REC PHILLY' inside their premium podcast creator studio suite.
*Disclaimer: The interview is conducted off-site at Batcave Studio. No cursing or derogatory words during the interview
No race baiting or body shaming remarks
No slander against any religious organization
No more than 3 guests are allowed inside the podcast studio
The interview airs on DA BLAZE 88.7 XM (iHeartRadio) and WJYN 98.5 FM Philadelphia.
The interview focuses on breaking artist's music, highlighting their music journey, and introducing them to a worldwide audience. DA BLAZE 88.7 XM records the interview via audio and video. Featured artist receives '1' digital copy of the edited master video and audio recording.
WJYN 98.5 FM Philadelphia reaches approximately 500,000 people between Philadelphia and New Jersey. WJYN 98.5 FM Philadelphia airs the latest in Hip-Hop, R&B, Reggae, and Pop music. WJYN 98.5 FM is located at 2227 N Broad St, Philadelphia, PA 19132.
DA BLAZE 88.7 XM is a fully licensed radio station reporting to all major Performing Rights Organizations. DA BLAZE 88.7 XM reaches over 100,000,000 people via iHeartRadio. DA BLAZE 88.7 XM averages a minimum of 22,000 monthly listeners.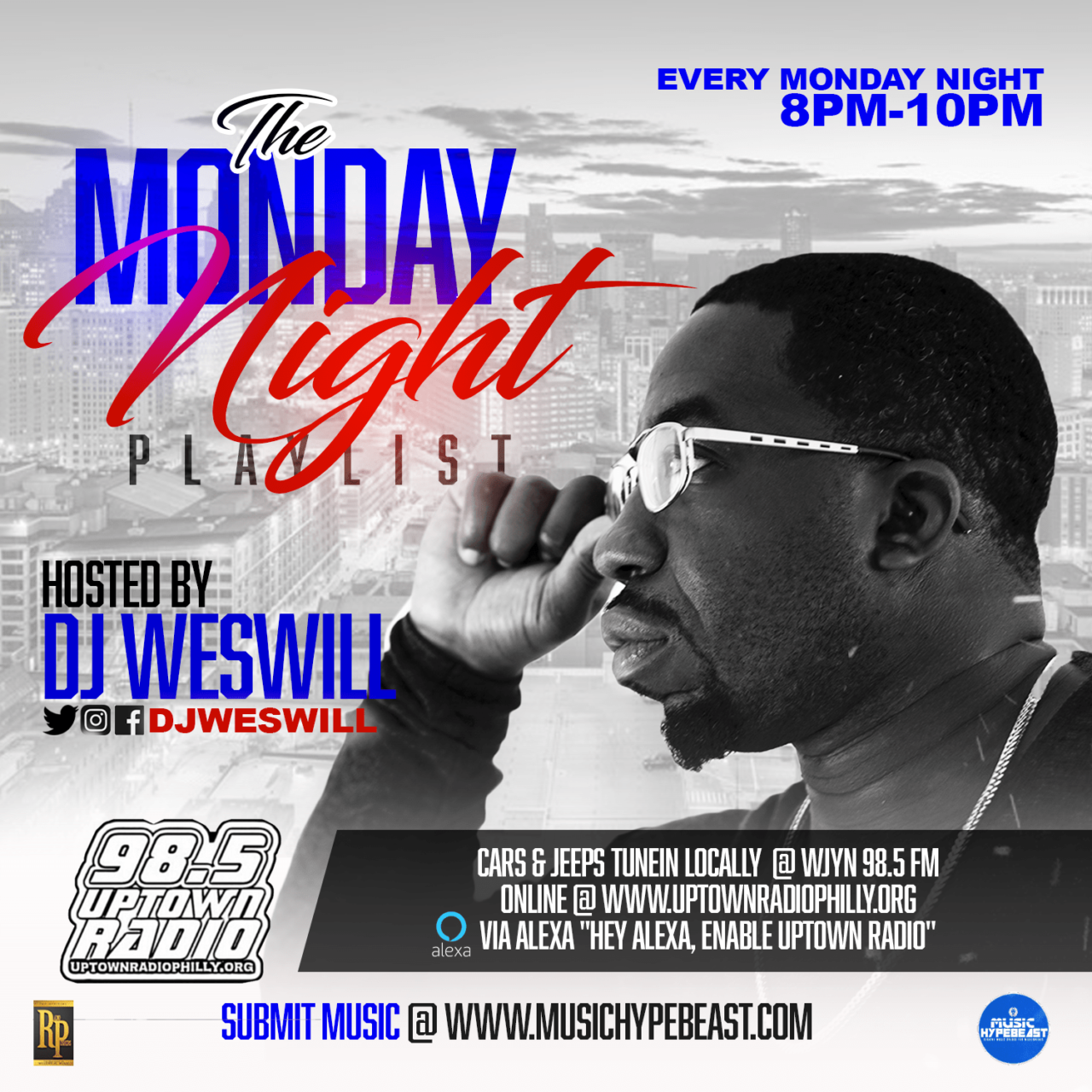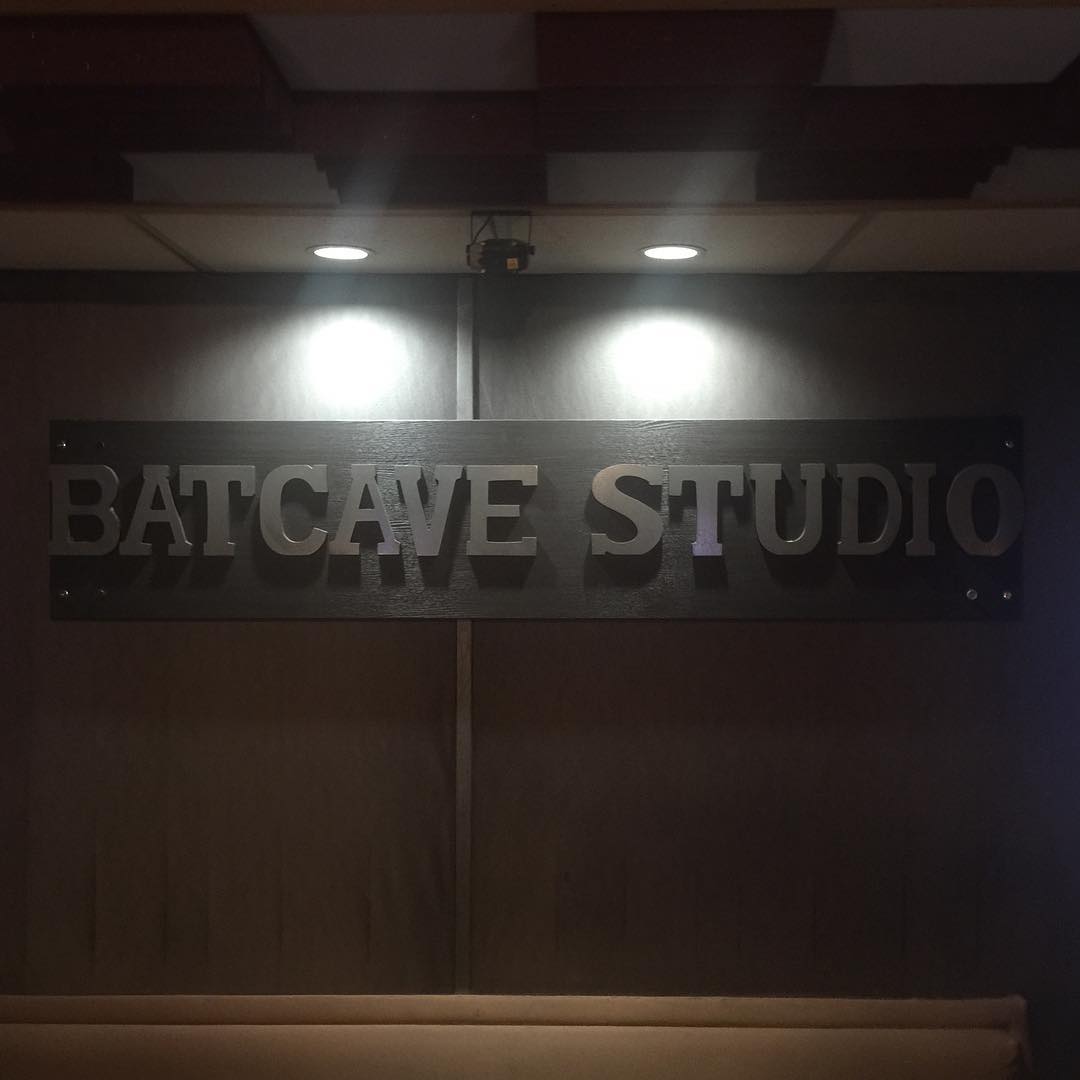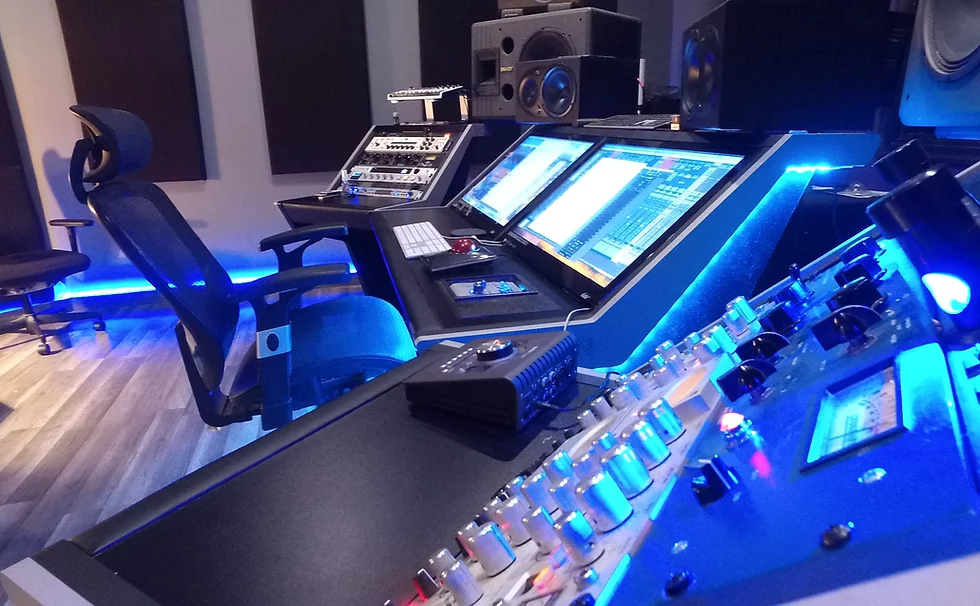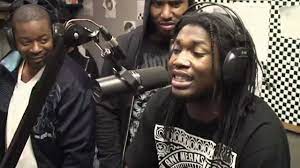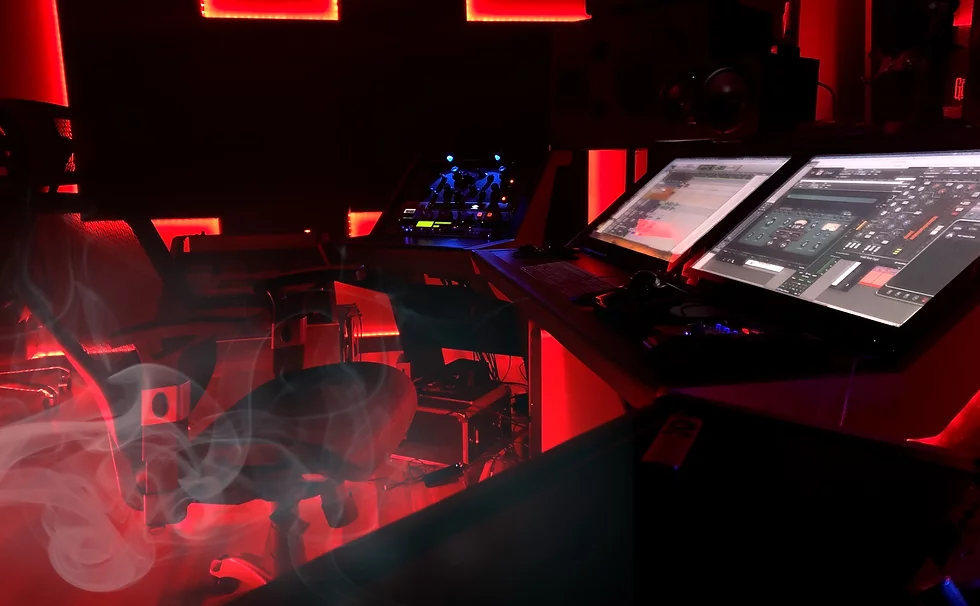 The featured artist receives a sixty-minute in-studio recording session and video shoot inside the world-famous BATCAVE Studios. BATCAVE Studios is the premiere recording hotspot in Philadelphia. Everyone from Meek Mill to Freeway has walked through BATCAVE Studio doors and recorded Hip-Hop history!
BATCAVE Studio is located at 3525 I St, Philadelphia, PA 19134. The featured artist receives a photoshoot inside BATCAVE Studios powered by famed videographer Dorian Nash.
The featured artist records 'one' unreleased record during the sixty-minute session. The visual design team of RADIOPUSHERS records a personalized visual capturing the artist in their rawest creation mode.
Stream the In-Studio Music Visual featuring Major Recording Artist Big Head Bandz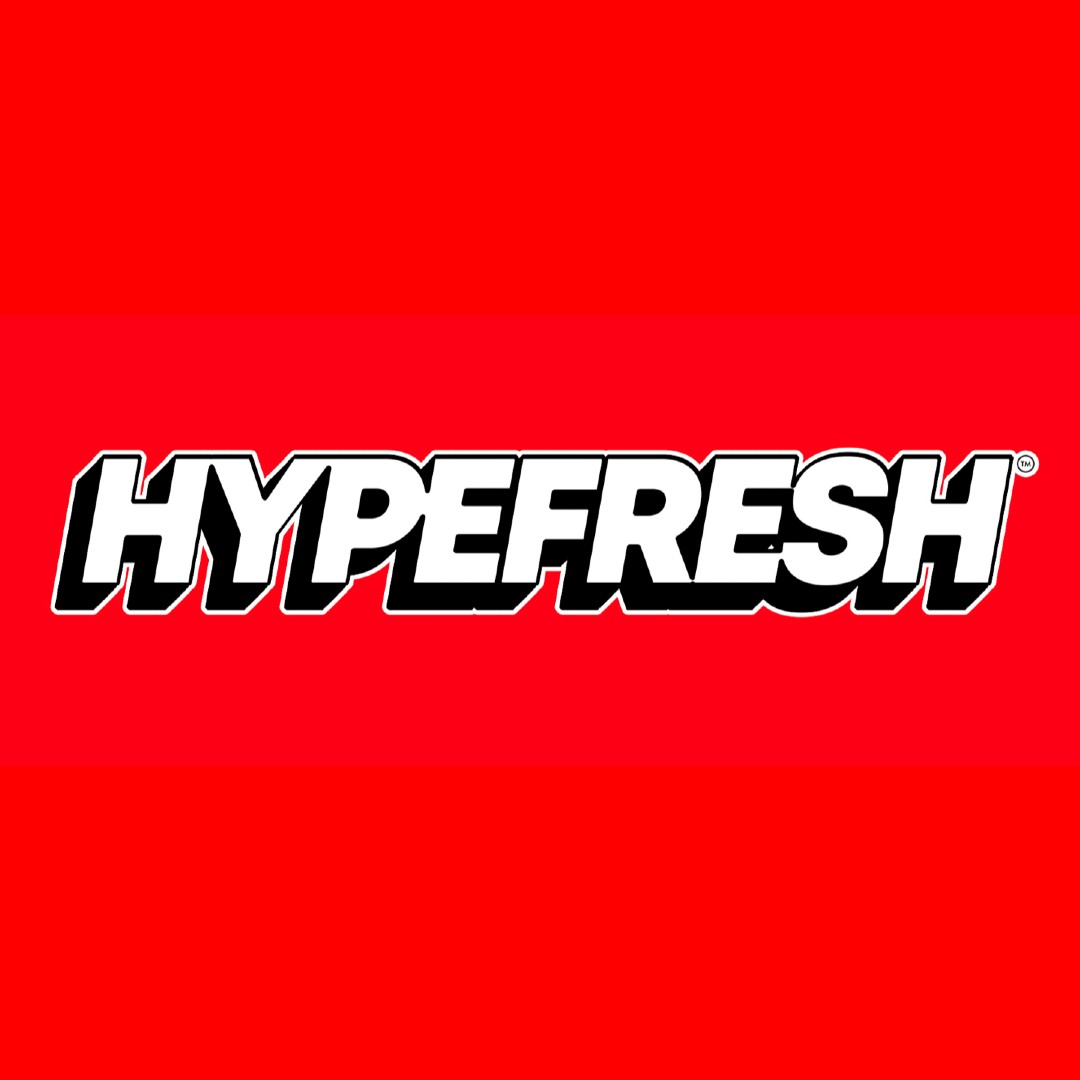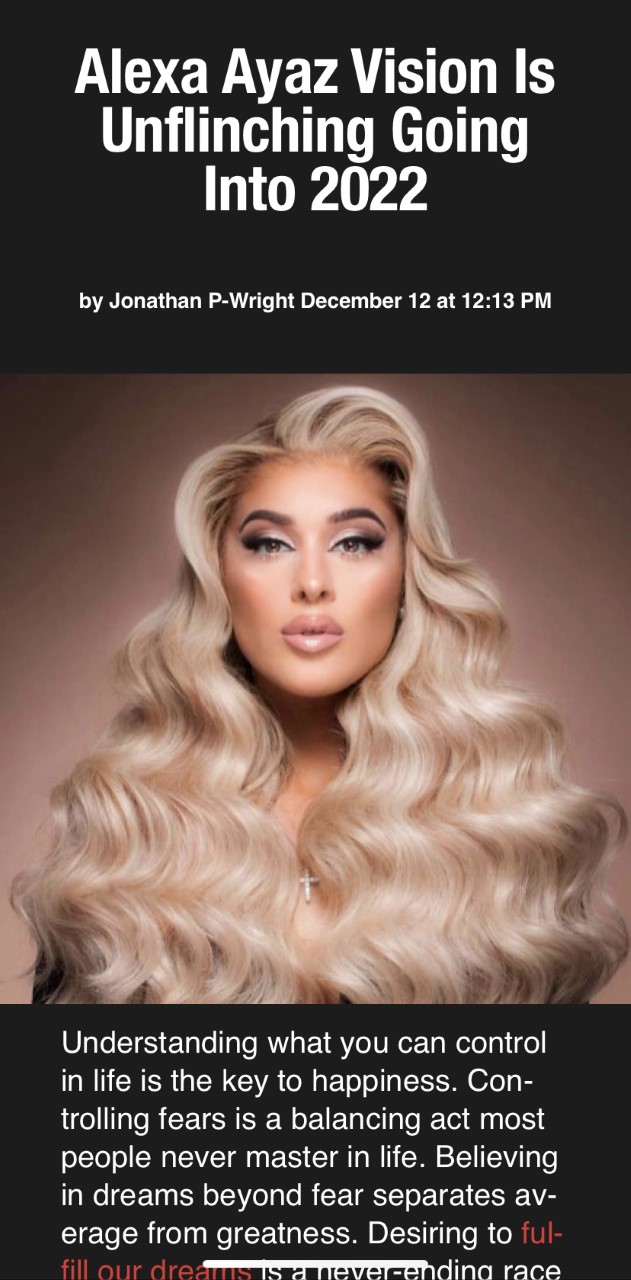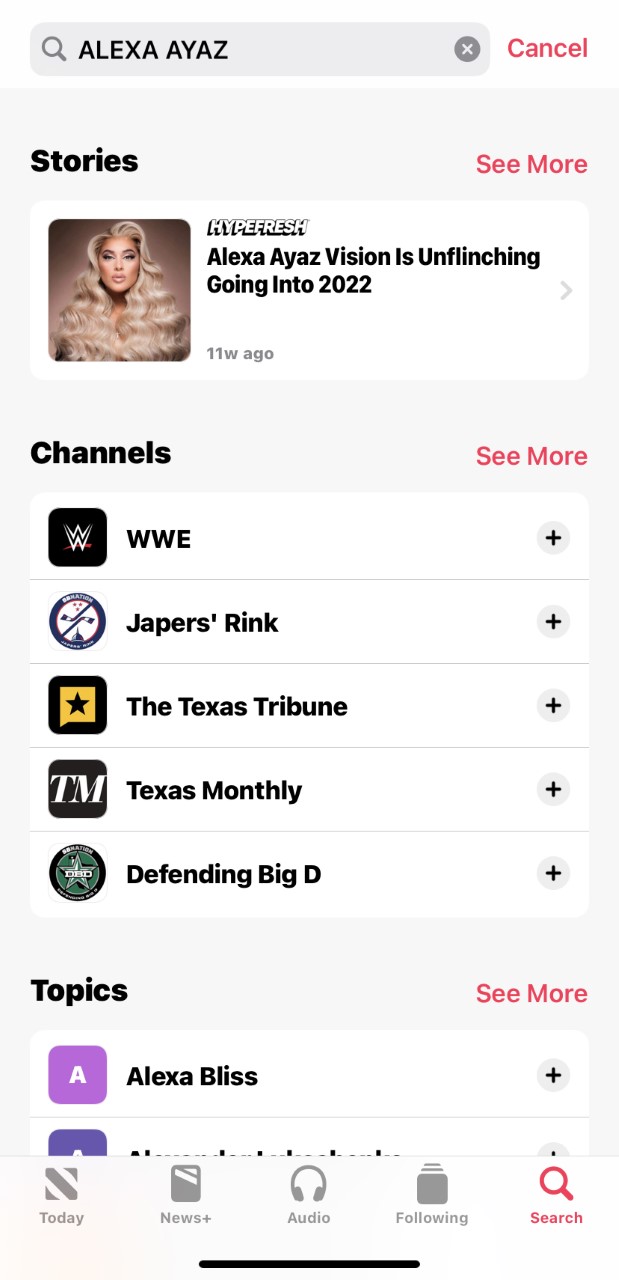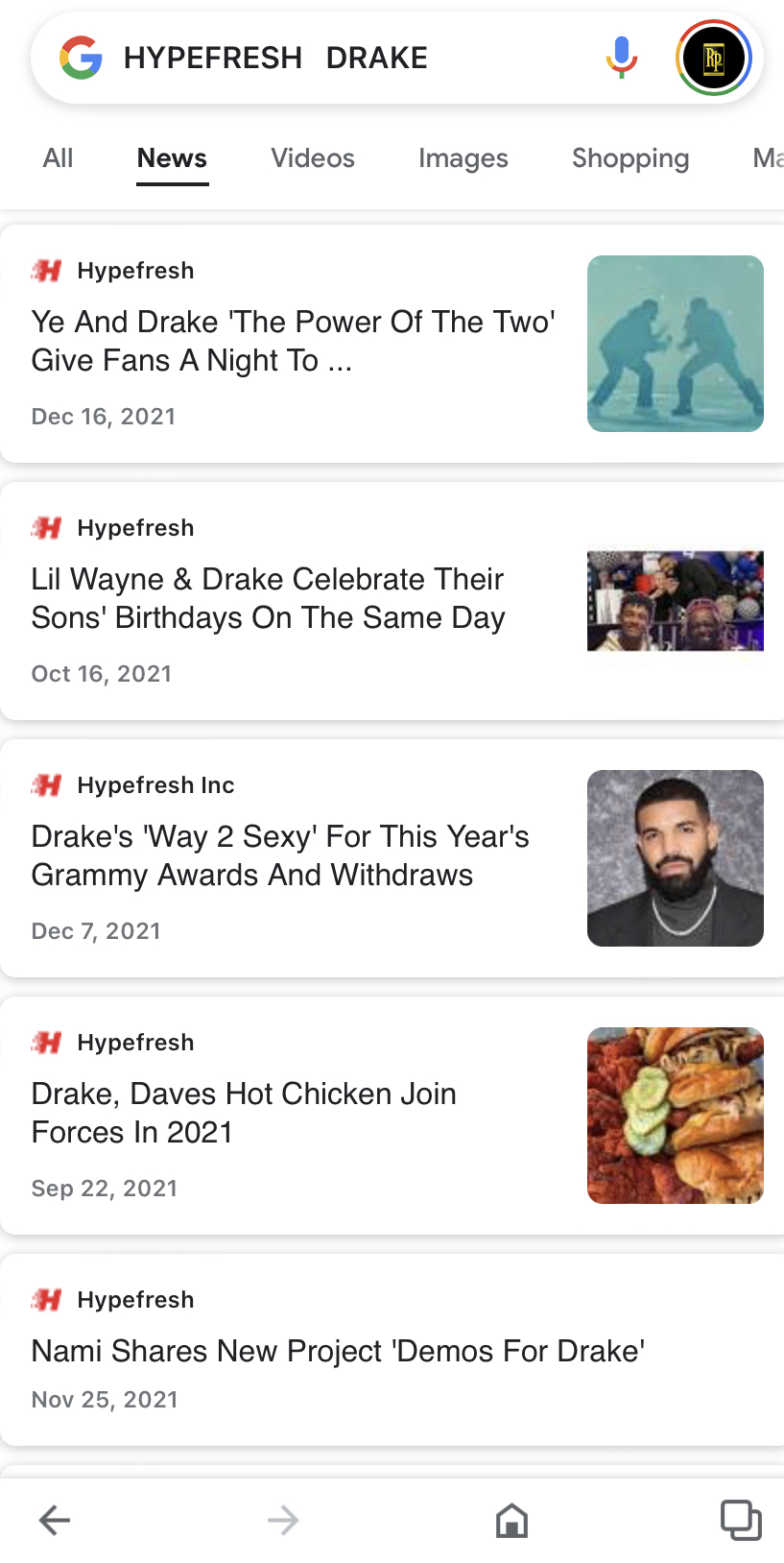 The featured artist receives a full-page 300-word editorial feature inside HYPEFRESH Magazine. HYPEFRESH Magazine is one of the premier entertainment and lifestyle media publications. For over 3+ years, their brand has been at the epicenter of men's fashion and lifestyle. HYPEFRESH Magazine is a high-ranking Google News site. HYPEFRESH Magazine is a verified media publication on Muck Rack and a globally recognized mainstream news outlet.

HYPEFRESH is published inside Apple News and maintains a high-ranking SEO channel. Subscribe on Apple News Alexa Ayaz Vision Is Unflinching Going Into 2022 (apple.news)

Featured artist video receives admission into the RADIOPUSHERS TV YouTube Community. RADIOPUSHERS TV YouTube Community includes artists, DJs, music enthusiasts, executives, and super cool people.
The video is shared with a minimum of 100 people inside the RADIOPUSHERS TV YouTube Community. The designated video receives organic comments and shares for optimal engagement.
The designated visual is added to the VIRAL DOPE YouTube Playlist for 30 days. RADIOPUSHERS TV YouTube Community promotes the playlist to United States and Canadian consumers for views, likes, and shares.
Videos capture between 3,000 and 5,000 views during a 30-day cycle. All traffic is verified via YouTube Studio. RADIOPUSHERS YouTube Community boasts over 1,200 subscribers.
*DISCLAIMER- All views are generated via YouTube suggested, Instagram, Facebook, and YouTube Upnext, and YouTube Home. These views are originated from organic and verified YouTube sources. NO BOTS!!!!!!!!!!!!!!!!!!!!!!!!!!!!!!!!!!
Watch the VISUAL MASTERPIECE powered by BIG HEAD BANDZ below: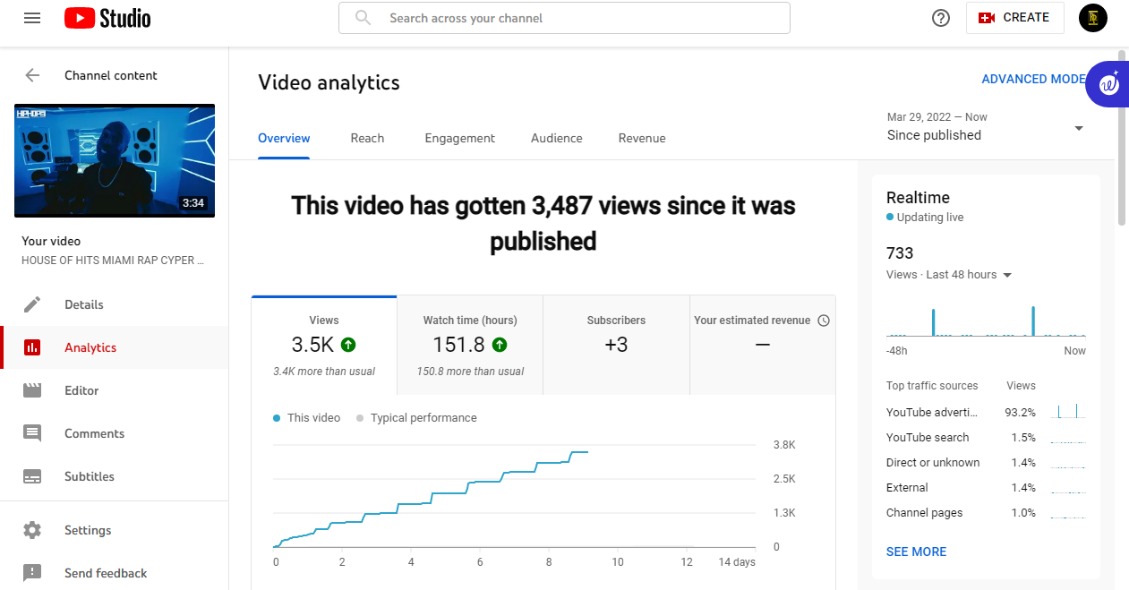 Two-time Grammy Award Winning Music Producer Drummaboy Fresh provides a visual music review via Instagram Live. During the live stream, Drummaboy Fresh provides music consultation, feedback, and production insights.
For any indie artist, receiving wisdom from a Grammy-Award Winning Artist or Producer is priceless.
Drumma Boy who was named the #2 Producer of the Year in Billboard Magazine in 2010. His resume includes Young Jeezy, Nicki Minaj, Usher, T.I., Kanye West, R. Kelly, Lil Wayne, 2 Chainz, Drake, August Alsina Wiz Khalifa, and more.
C/O his long list of Hip-Hop tracks: Click Here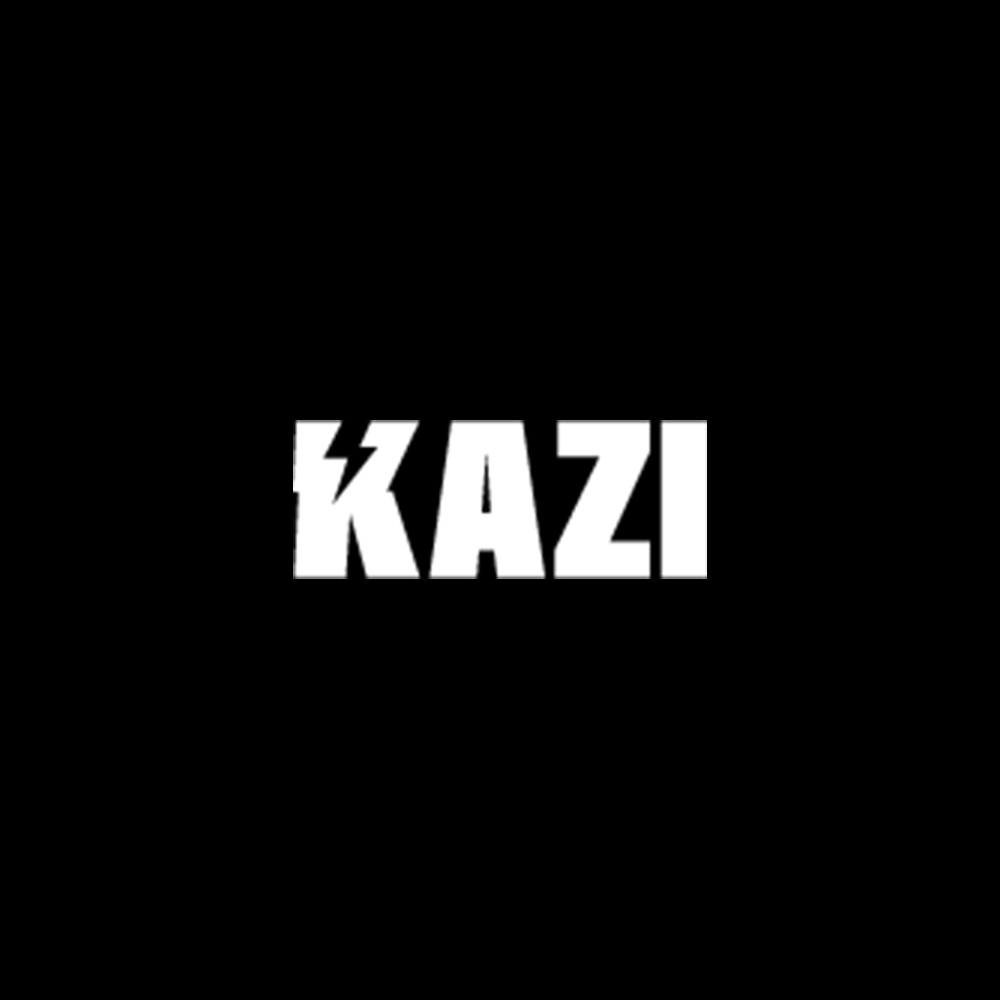 Press releases published on KAZI MAGAZINE primarily appear underneath the "NEWS" tab on Google's search engine. Every artist seeking mainstream brand recognition must seek 'credible' media outlets. Google News is the #1 media source for online news and validation.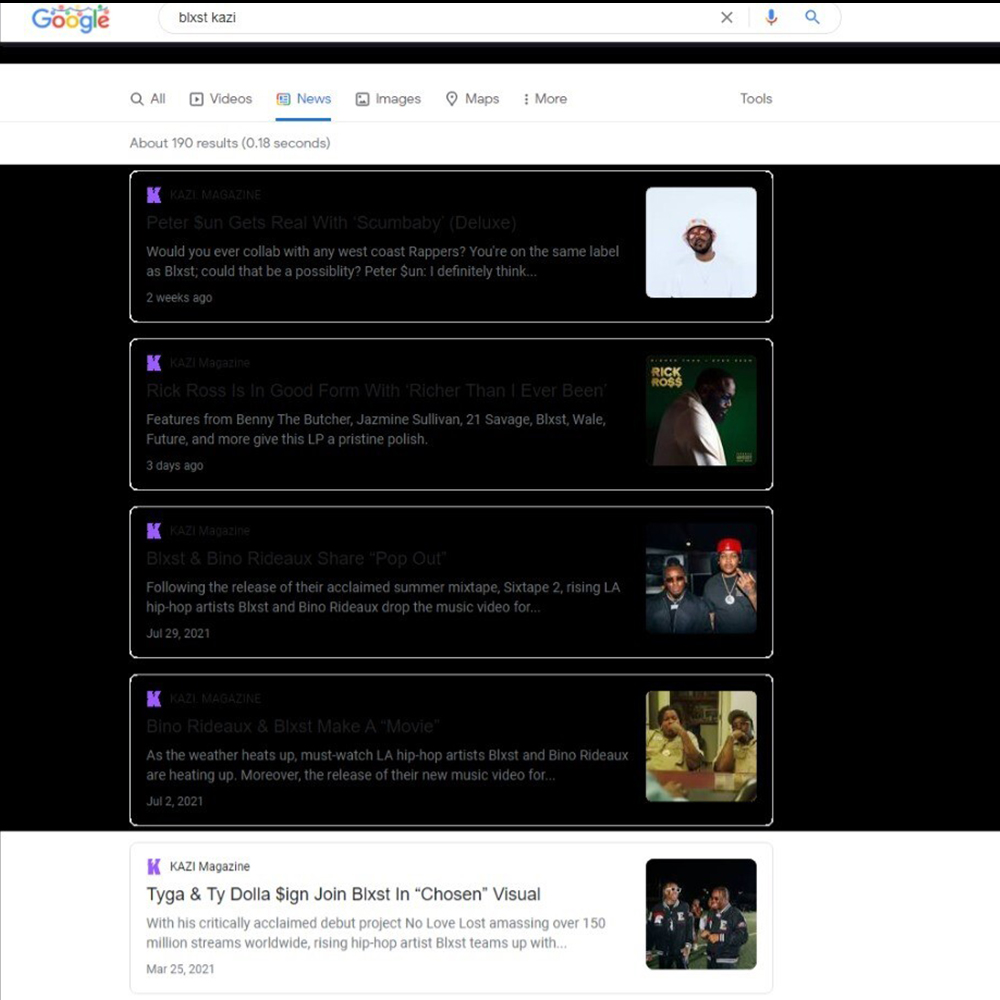 Featured artist receives a customized Press Release prepared by the human staff of KAZI MAGAZINE​ Editorial team. The writer's room of KAZI MAGAZINE creates a cinematic style press release on behalf of the artist. The press release provides a detailed overview of the artist's mindset, social media impact, music demand, and business enterprises. Most independent artists settle for a basic webpage write-up, which provides readers with a small insight into the artist's musical journey and grind. The majority of websites publishing indie content don't have consistent website traffic. KAZI MAGAZINE website traffic ranks at the top of Google's search engine: Click here
KAZI MAGAZINE is a GOOGLE News verified publication.
The Human Press Release includes the following interactive features
Embedded Apple Music Player
Embedded Instagram Feed for real-time social media engagement
Embedded video player powered by YouTube integration
Embedded interactive comment feed (website visitors can add images and URL links to their feedback)
C/O the Human Press Release featuring  ''Blxst Is LA's R&B MVP'' Click Here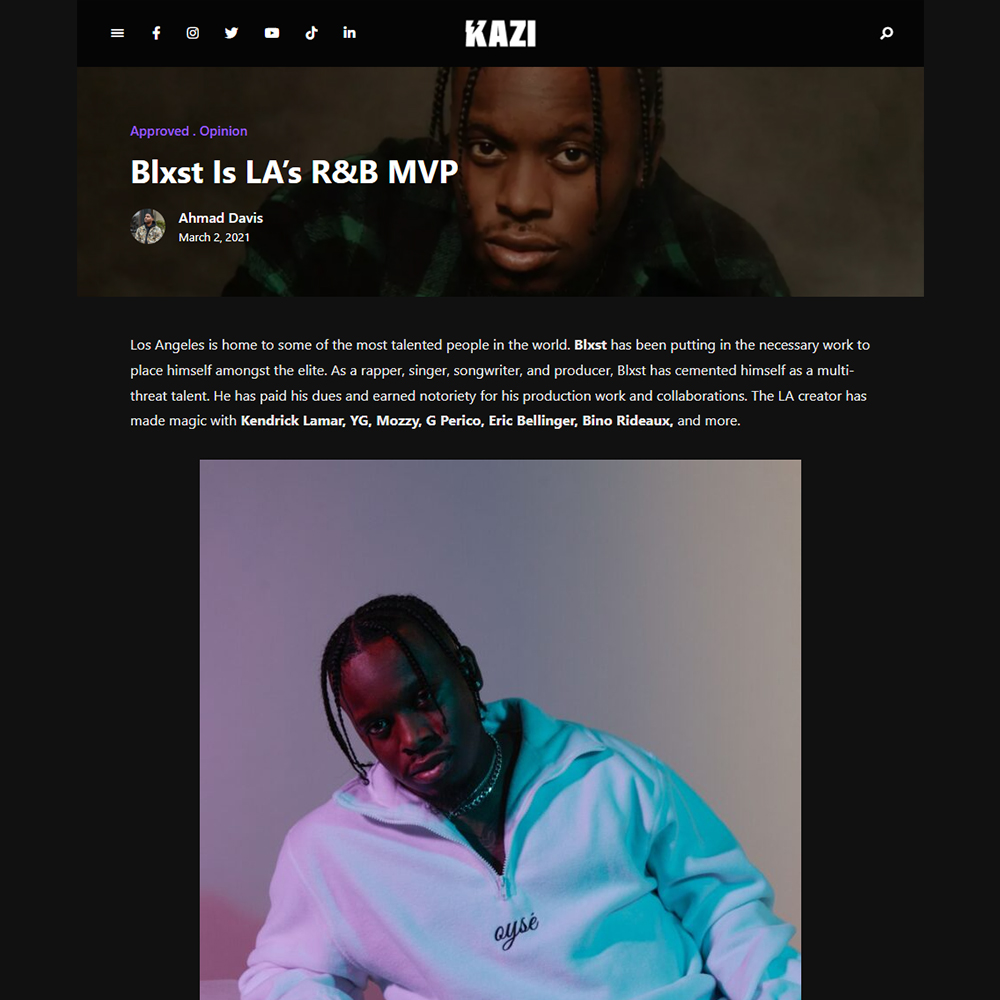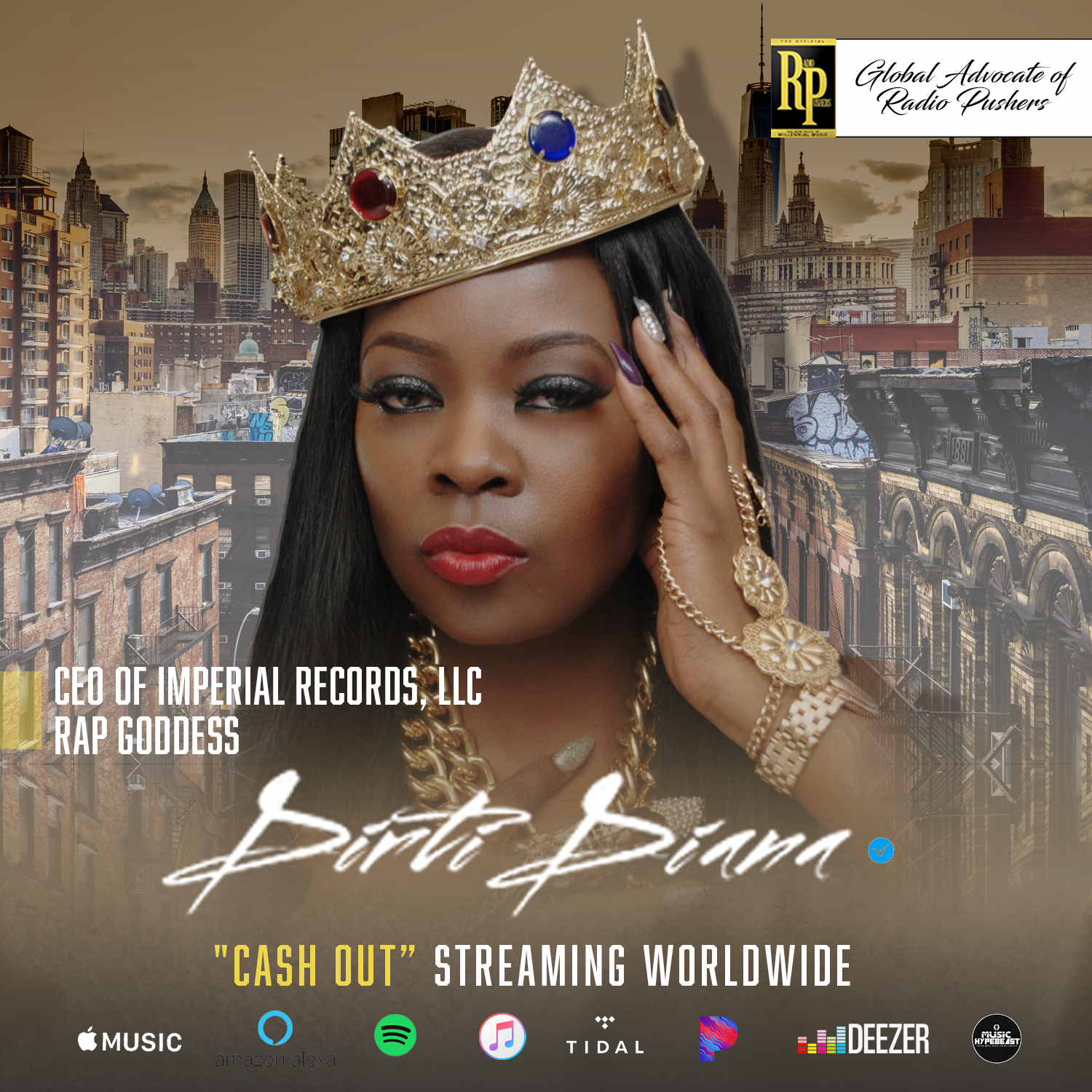 The featured artist receives a customized interactive 'web stories' landing page. Our 'web stories' feature enables artists to showcase unlimited 15-second YouTube videos via gallery-style format. Users can watch and subscribe to the artist's YouTube Channel.
Integrated personalized high-resolution artist image gallery with embedded URL Links.
Integrated photo merchandise gallery (clothing, cosmetics, consumer goods, & more) enables users to click and purchase products from the image. All pictures redirect users to the artist's preferred page destination.
Integrated Digital Music store enables consumers to 'HEAR' the music 'FIRST' and gives purchase options. RADIOPUSHERS creates Amazon Music, iTunes, and Google Play hotspot purchase buttons.
The visual web storie enables artists to create a personalized VLOG web series showcasing their hustle and flow lifestyle. For people to purchase an artist product, they must understand their journey. Traditional 'smart' links don't offer this type of functionality.
The RADIOPUSHERS' web stories' multi-function interactive link offers an unmatched branding experience for Music Millennials hyper-focused on fanbase growth. Our 'web stories' functionality enables artists to provide an intimate and personalized experience for existing and potential supporters worldwide. Visualize, empower, and inspire people to follow your journey, and you'll win every time.
Disclaimer: The artist is allowed to update their visual web storie 10X per month.
C/O the 'Web Stories' experience of RADIOPUSHERS here WELCOME TO RADIOPUSHERS | RADIOPUSHERS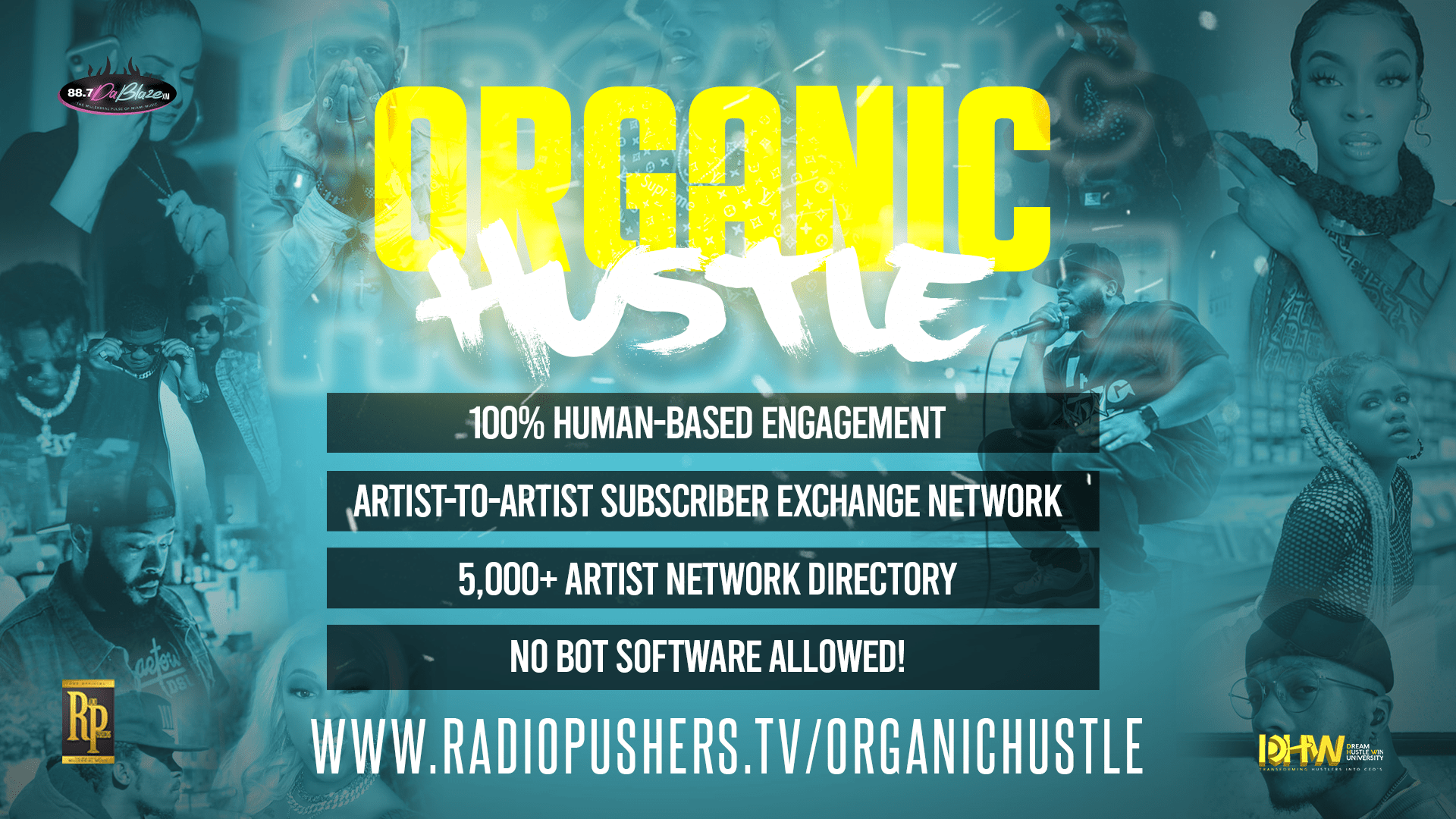 This campaign includes the
'ORGANIC HUSTLE
' engagement platform. 'ORGANIC HUSTLE' is the process of artists receiving
social media engagement
from real humans without any software assistance. RADIOPUSHERS provides every artist with an interactive portfolio of actual humans
(Music Millennials)
that engage with you in real-time. For 4+ years, we've built a rock-solid foundation of
2,000+ artist
s.
The featured artist receives access to 250 active Music Millennials for premium engagement via a digital dashboard. All users are targeted and handpicked by the RADIOPUSHERS staff for optimal performance. NO BOTS!!!
The featured artist engages with every person via watching IG stories, commenting, and having everyday conversations. This process triggers REAL HUMAN ACTIVITY, which leads to natural engagement and authentic Instagram growth.
The featured artist must post high-quality content that reflects a positive, strong, and inspiring foundation. No negative, race-baiting, fat-shaming, or bad vibe related content is allowed. The average 'engaged' artist realizes an immediate increase in comments and followers within 30 days. Natural engagement is only to build a real fanbase!!! No BOTS!!!!! There is no EXCUSE to interact, build, and grow!!!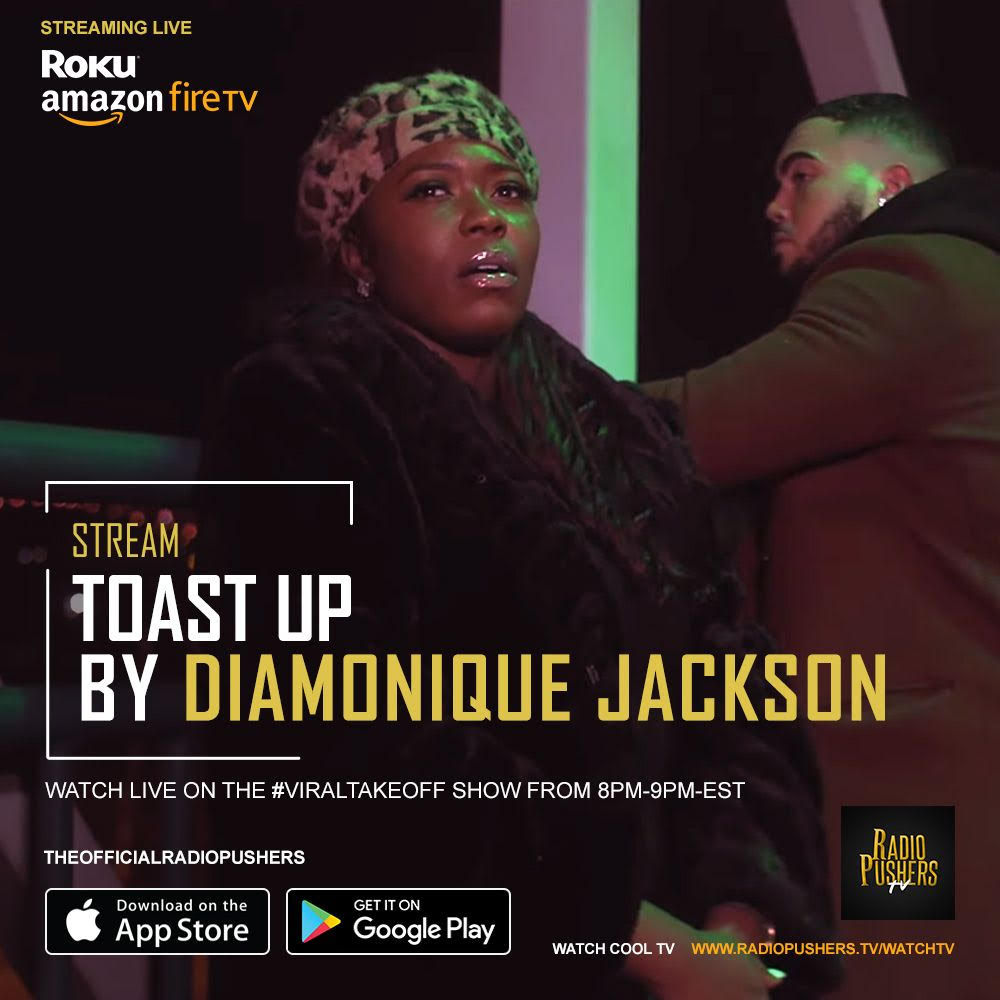 "STREAM THE DOPEST VIRAL CONTENT ON DA PLANET POWERED BY AMAZON FIRE TV AND ROKU". RADIOPUSHERS TV THE #1 MILLENNIAL MUSIC & TV NETWORK!
The featured artist receives video syndication on RADIOPUSHERS TV powered by ROKU. RADIOPUSHERS TV streams in 60+ countries, including France, Canada, and United Kingdom.
RADIOPUSHERS TV is the #1 Millennial Music and TV Network. RADIOPUSHERS TV airs premium visual content from the dopest and most innovative minds in entertainment.
The RADIOPUSHERS TV Visual Curation team must approve the featured artist's visual before airing it on the network. The video must be censored of explicit curse words.
The featured artist video broadcasts 1X per day during a scheduled playlist.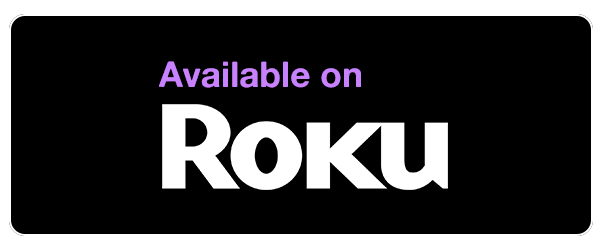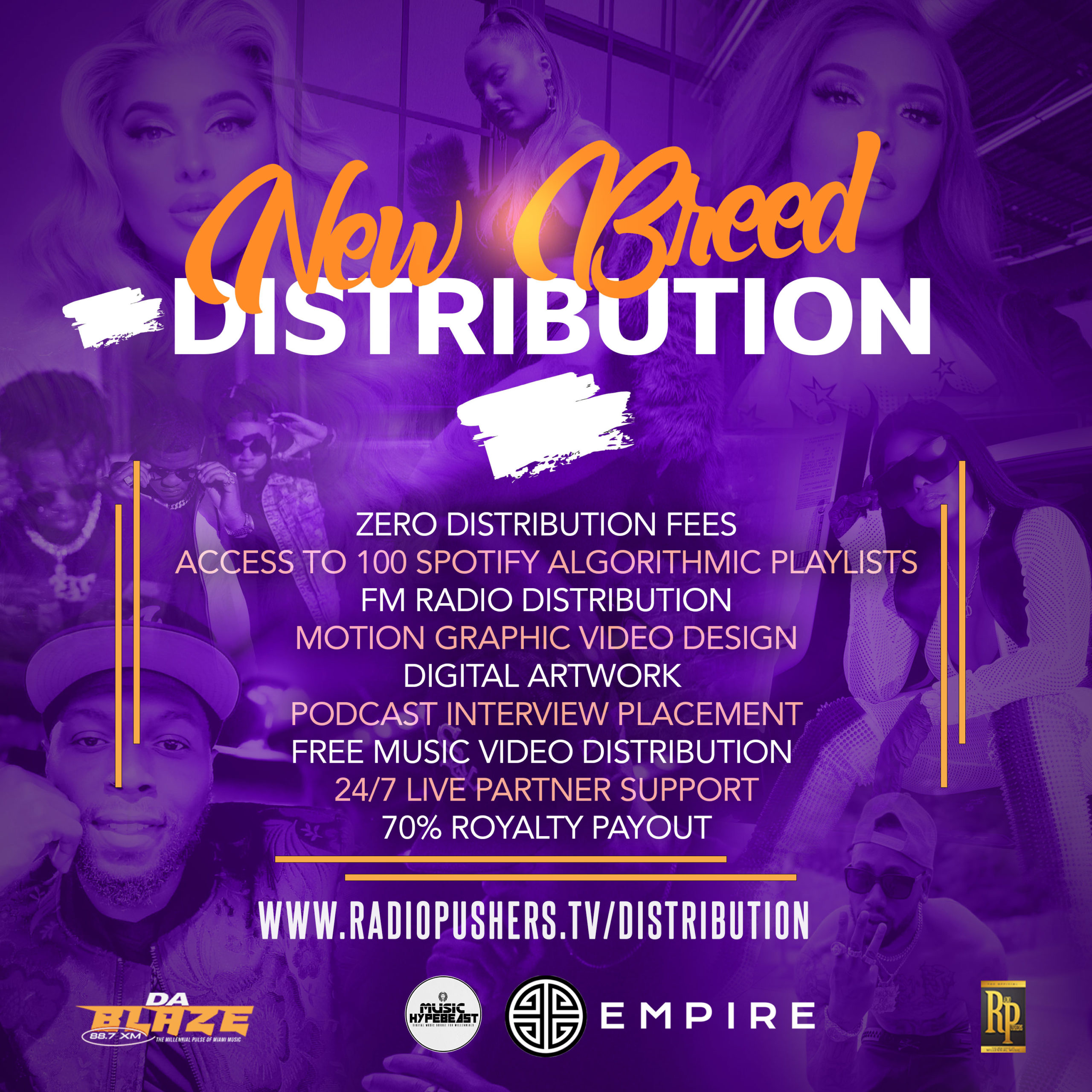 Featured artists receive audio and visual music distribution. The featured artist receives 70% of all royalties and pays zero annual renewal fees. RADIOPUSHERS distributes music to all major streaming platforms, including Peloton, TIKTOK, Apple Music, Spotify, iHeartRadio, TIDAL, Deezer, YouTube Music, and more. All music is released within seven business days.
WE DON'T OWN YOUR MUSIC IN ANY SHAPE, FORM, OR FASHION. The artist controls and owns 1000% of their master recordings.
Music videos are released in 14 days and a maximum of 30. Music videos are released on VEVO, Apple Music, Amazon Music, XITE, and more.
Artist's revenue is paid out monthly via Stripe online invoice. DSPs release the first round of royalties 90 days after the initial release. Afterward, the artist receives monthly payouts.
Automated Payouts: The ability to split song ownership with collaborators and automate payouts to everyone.
Timed Agreements: Artists can split ownership for a specific period of time.
The Performance Insights feature provides a historical view of all streams, money earned, and fan demographics.
Predictive analytics aims to explain what future streams and earnings will be in order to make optimization recommendations.
RADIOPUSHERS distribution enables the artist to secure their own ISRC and UPC Codes. This process allows the artist to control and manage their prospective publishing earnings.
Artists can request a takedown of their music if they decide to discontinue their campaign with RADIOPUSHERS. Take-down requests are honored within 24 hours. The artist can upload their music to any other platform with their ISRC and UPC Codes.