Description
The DJ WESWILL BIDDING WARS MIXSHOW Campaign is $100.00 monthly "automatic" recurring charge to your debit or credit card. The charge of $100.00 will be on the same day of the purchase each month. The campaign is cancellable 7 days before the due date. This is a month-to-month service agreement and not a contract. Please review & E-Sign the card authorization agreement here.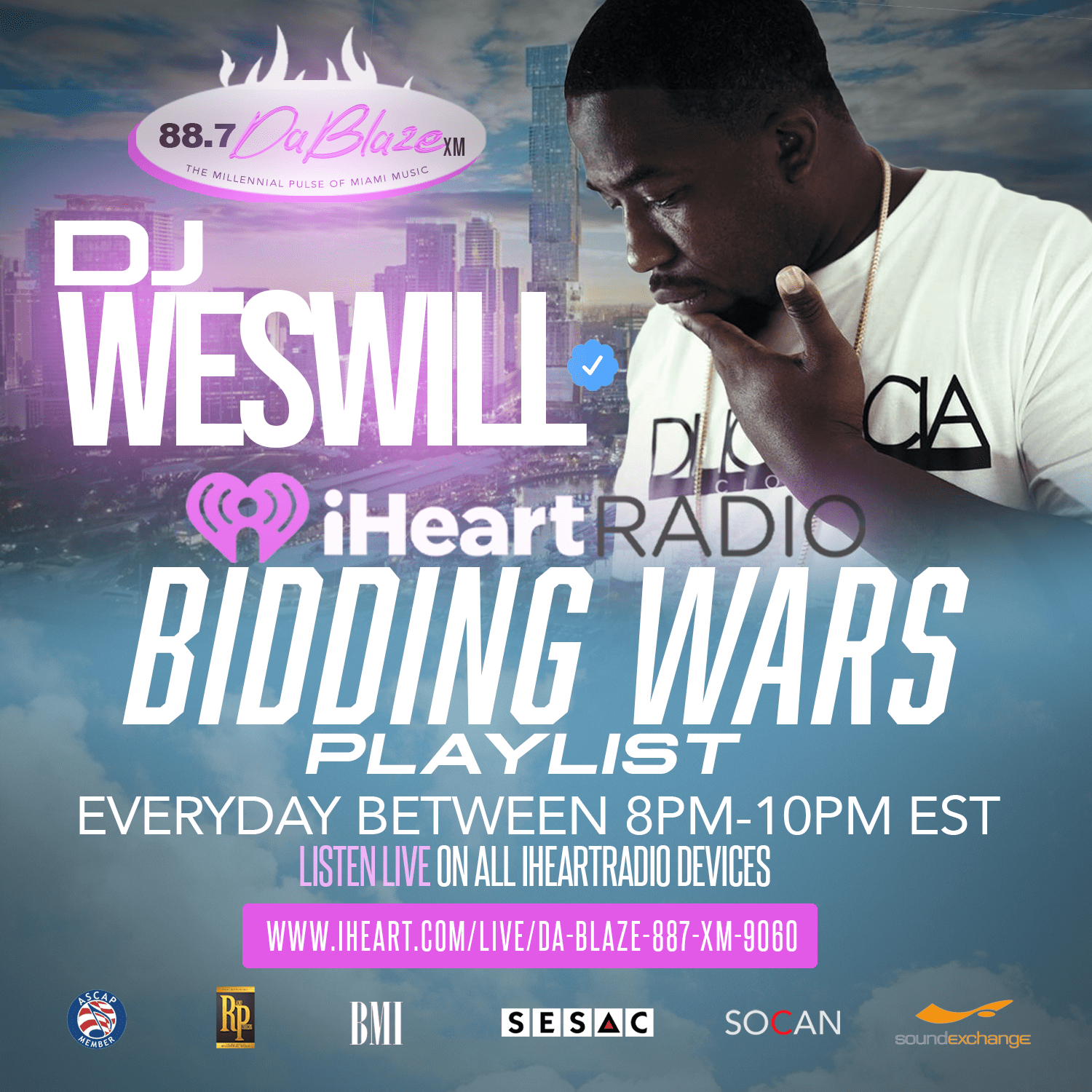 The DJ is the soul behind the beat that delights and surprises all while making people dance. A DJ is an expert in creating an almost mystical atmosphere at a club or party.
One of the most influential figures in Hip-Hop culture is DJ WESWILL, a well-known DJ, producer, and music executive. It is safe to say that DJ WESWILL is an accurate representation of Hip-Hop excellence.
The sound of DJ WESWILL defines the classic and golden era of Hip-Hop. DJ WESWILL is a native of the New York City Bronx, had a humble beginning, but has risen above the chaos and become a champion of Hip-Hop.
DJ WESWILL's BIDDING WARS Radio Playlist is primed radio real estate. Hip-Hop's and R&B's upper echelon artists submit their music for airplay consideration. DJ WESWILL only airs HEAT on DA BLAZE 88.7 XM MIAMI powered by iHeartRadio.
STREAM THE BIDDING WARS MIX BELOW:
Featured artist track receives inclusion into the BIDDING WARS Playlist powered by DA BLAZE 88.7 XM MIAMI.
The featured artist track receives an exclusive 30-second drop from DJ WESWILL.
Featured artist track receives 30 days of airplay on DA BLAZE 88.7 XM MIAMI.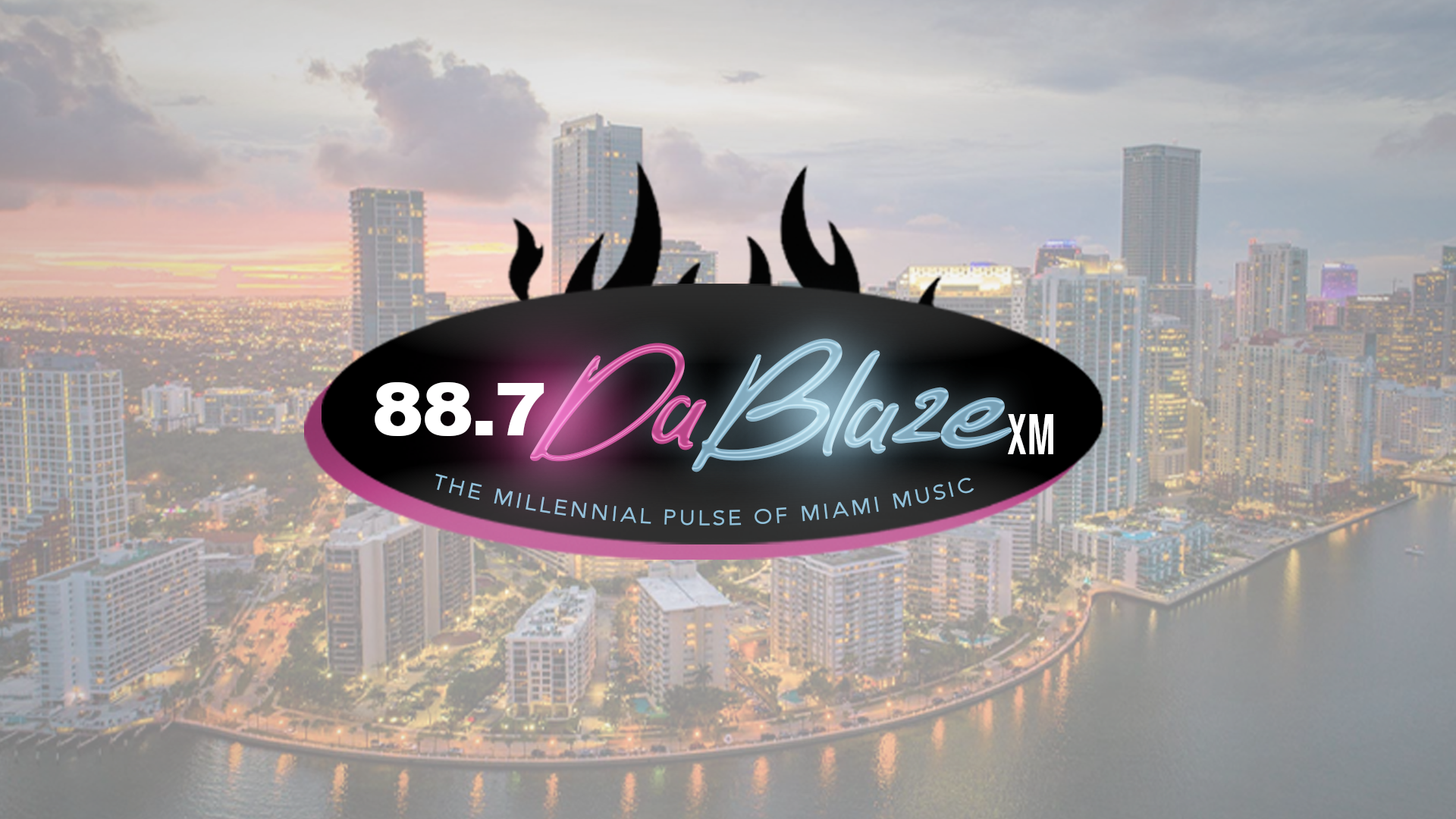 DA BLAZE 88.7 XM is the Millennial Pulse of Miami Music. DA BLAZE 88.7 XM is a fully licensed station with ASCAP, BMI, SESAC, and SoundExchange, in Canada via SOCAN and Re: Sound, and in the UK via PPL and PRS for Music.
DA BLAZE 88.7 XM is a registered Top 40 and Pop music radio station powered by iHeartRadio. DA BLAZE 88.7 XM is available on all iHeartRadio streaming platforms, including Comcast, Xfinity, Apple TV, Amazon Fire TV, ROKU, and all iHeartRadio websites and mobile apps.
DA BLAZE 88.7 XM music curation team (DJ WESWILL, DJ NOPHRILLZ, THE MILLENNIAL GENERAL, CITYOFTYRONE) listens and provides real-time feedback on every music submission.
Upon an artist track receiving approval via the COMMISSION, the record is added to regular rotation for 30 Days. The featured artist record receives ONE spin daily on DA BLAZE 88.7 XM.
The featured artist track receives a customized sponsored 30-second iHeartRadio drop.
Featured artist track receives Instagram promotion via @DJWESWILL & @DABLAZE887XM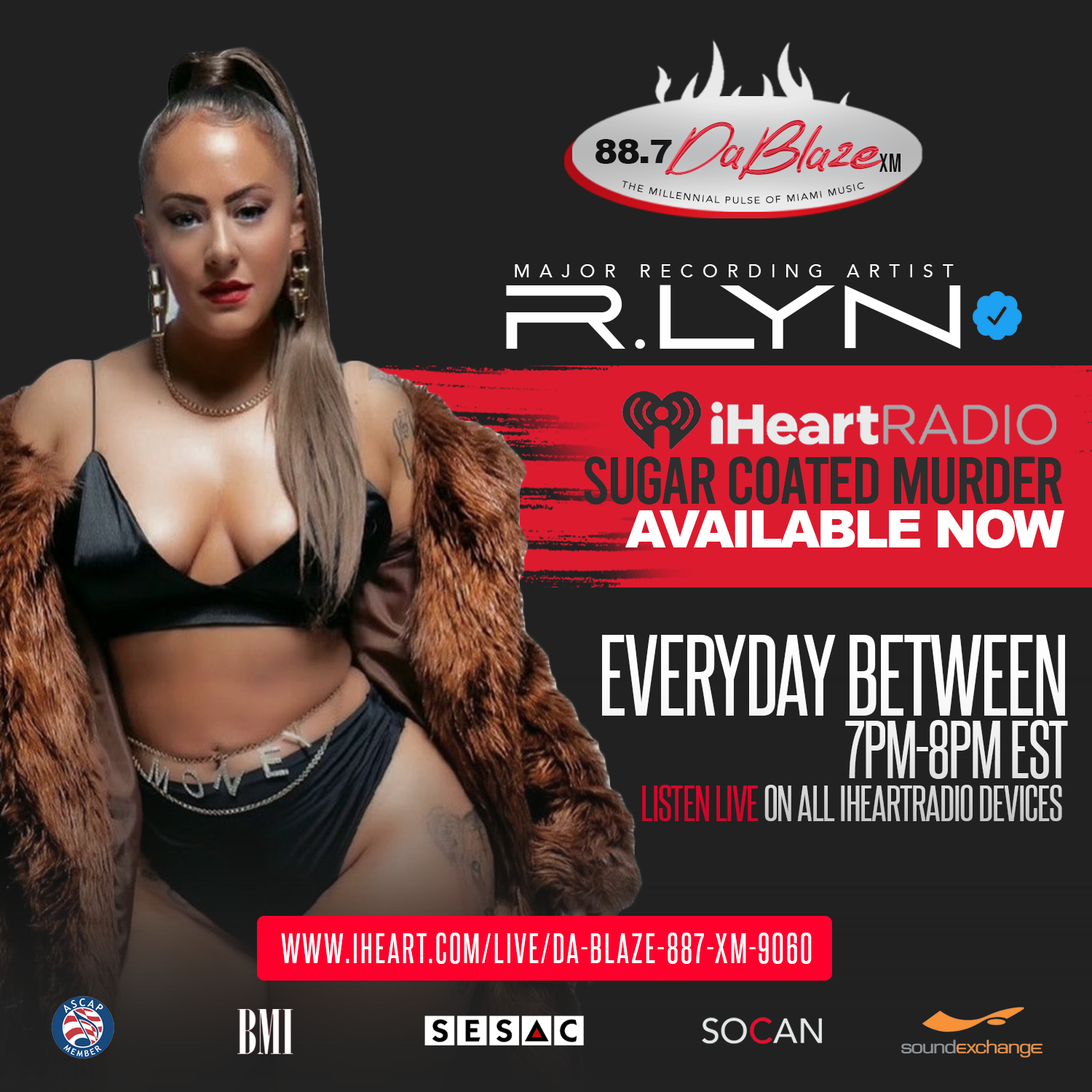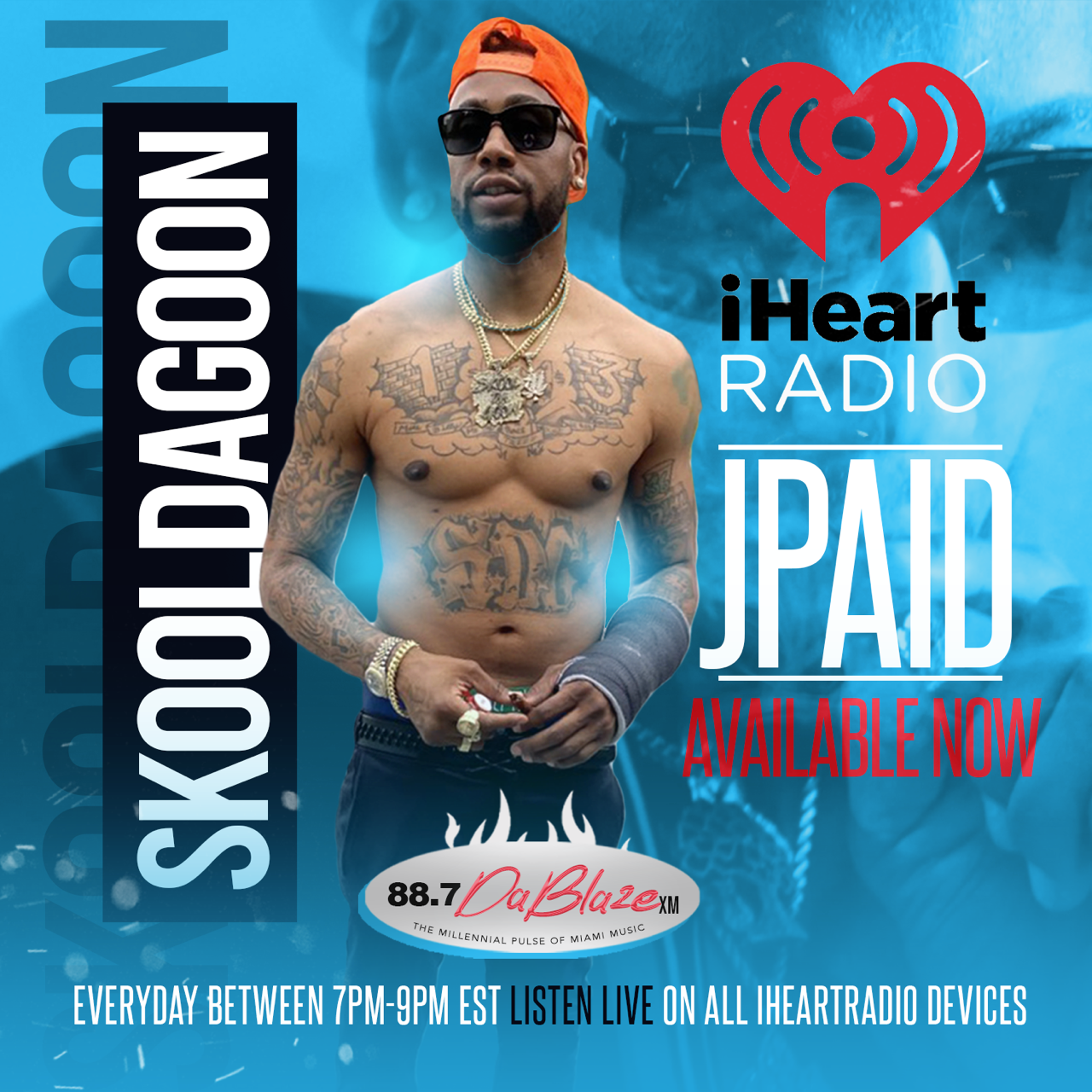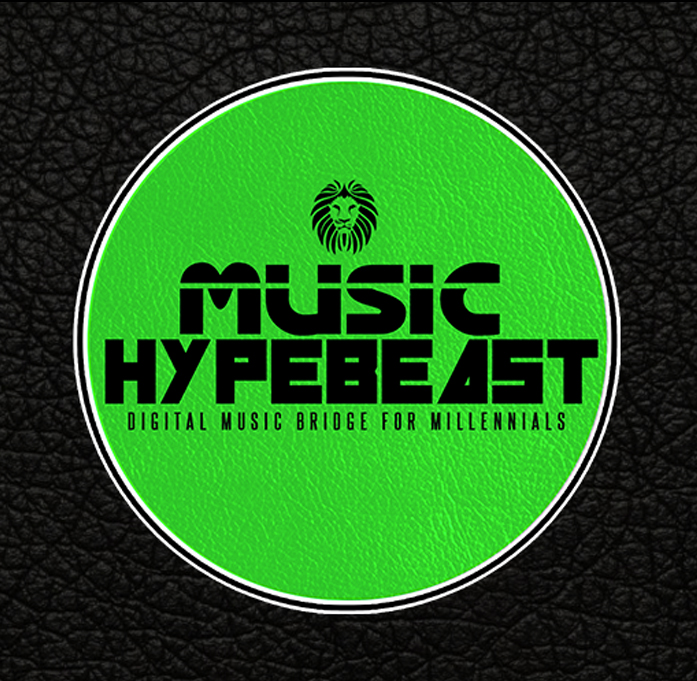 Press releases published on The MUSICHYPEBEAST primarily appear underneath the "NEWS" tab on Google's search engine. Every artist seeking mainstream brand recognition must seek 'credible' media outlets. Google News is the #1 media source for online news and validation.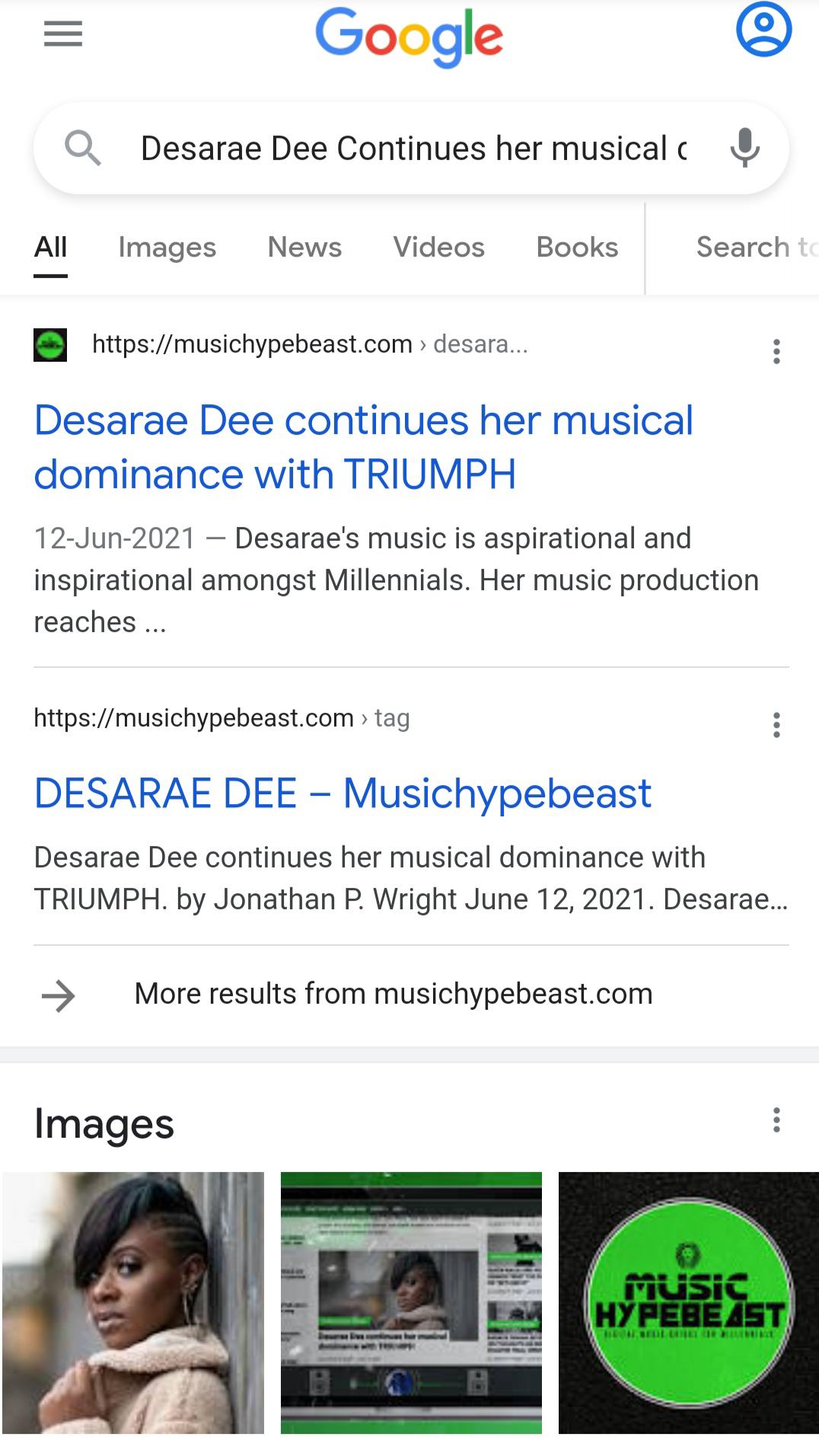 Featured artist receives a customized Press Release prepared by the human staff of MUSICHYPEBEAST Editorial team. The writer's room of MUSICHYPEBEAST creates a cinematic style press release on behalf of the artist. The press release provides a detailed overview of the artist's mindset, social media impact, music demand, and business enterprises. Most independent artists settle for a basic webpage write-up, which provides readers with a small insight into the artist's musical journey and grind. The majority of websites publishing indie content don't have consistent website traffic. MUSICHYPEBEAST website traffic ranks at the top of Google's search engine: Click here
MUSICHYPEBEAST is a GOOGLE News verified publication.
The

Human Press Release includes

the following interactive features

Embedded Apple Music Player

Embedded

Instagram Feed for real-time

social media engagement
Embedded

video player

powered by

YouTube integration

Embedded

interactive comment feed

(website visitors can add images and

URL links

to their feedback)
C/O the Human Press Release featuring

'Desarae Dee continues her musical dominance with TRIUMPH'

: Click here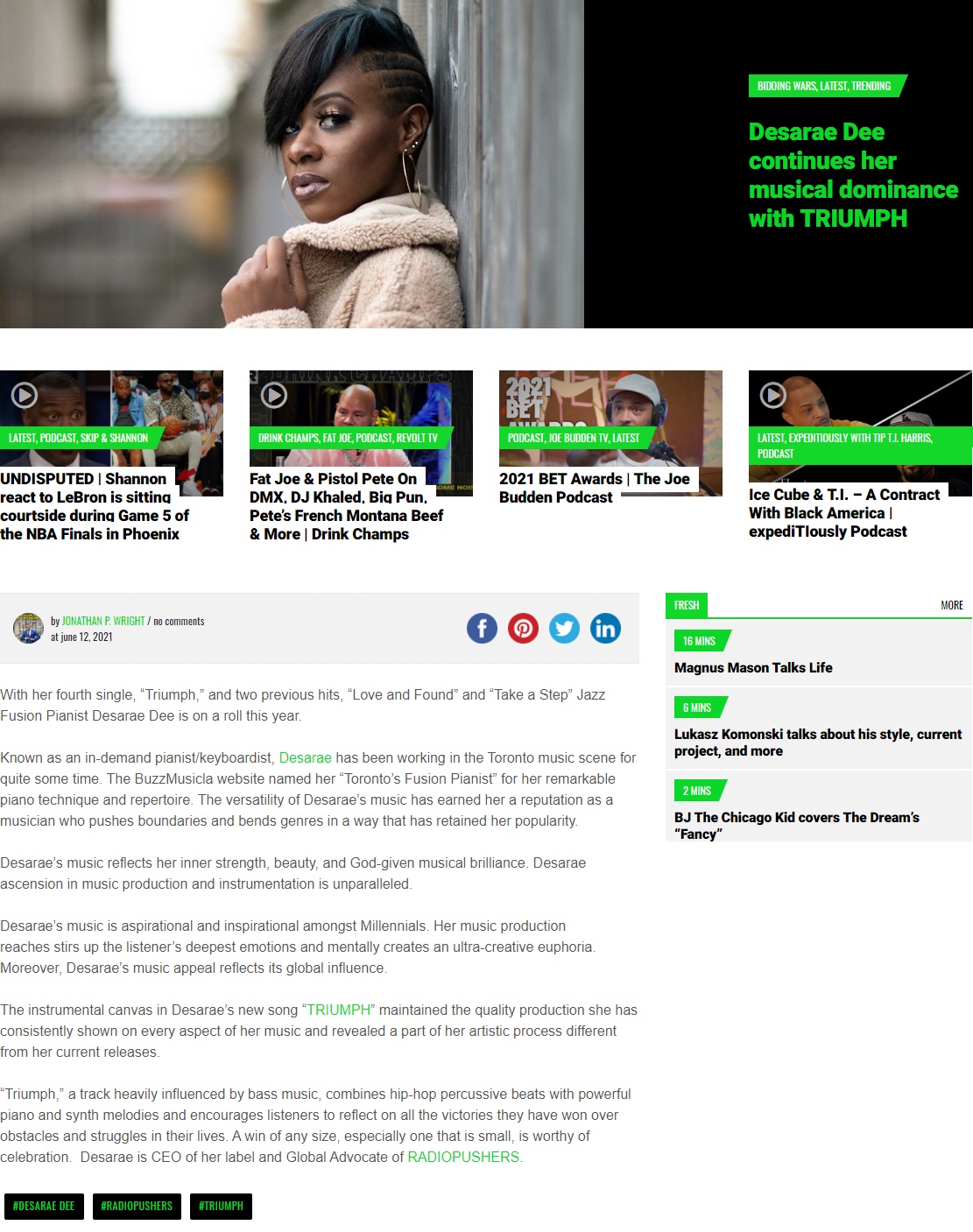 *DISCLAIMER- DJ WESWILL contains the power to approve or disapprove any submitted track. The artist track must be radio-edited and registered correctly with all major PRO's (Performing Rights Organizations).