Description
The ALMOST FAMOUS Campaign is $450.00 monthly "automatic" re-occurring charge to your debit or credit card. The charge of $450.00 will be on the same day of the purchase each month. The campaign is cancellable 7 days before the due date. This is a month to month service agreement and not a contract. Please review & E-Sign the card authorization agreement here.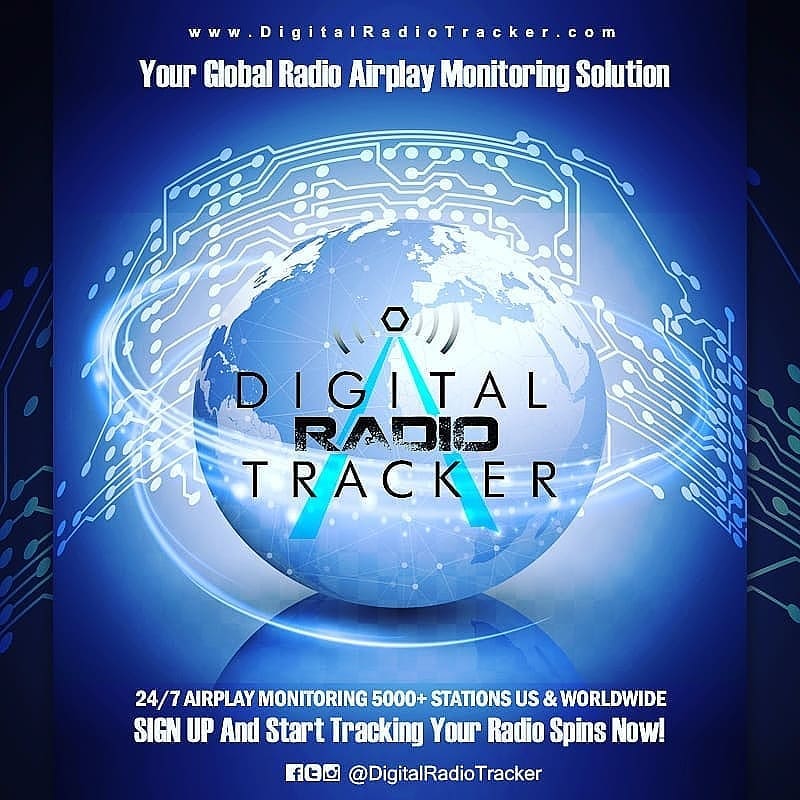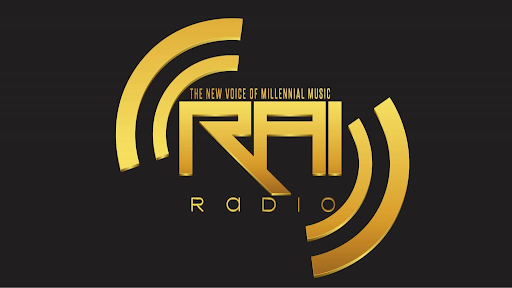 The featured artist receives radio airplay in 4 Digital Radio markets and 120 DRT tracked spins in 30 days.  All digital airplay is tracked and monitored via Digital Radio Tracker. (https://digitalradiotracker.com//) Digital Radio Tracker is the #1 source for all radio airplay tracking and data reporting.
Digital Radio Tracker charts the top artist's records based upon radio demand. 

/

maintains at minimum 15 of the Top 150 artists charting weekly.  C/O the charts Here
103.7 THE BEAT CHICAGO

View the content of this inline frame with your browser 
108.5 THE BEAT CONNECTICUT

View the content of this inline frame with your browser
POWER 107.1 HOUSTON

View the content of this inline frame with your browser
POWER 109.1 ATLANTA

View the content of this inline frame with your browser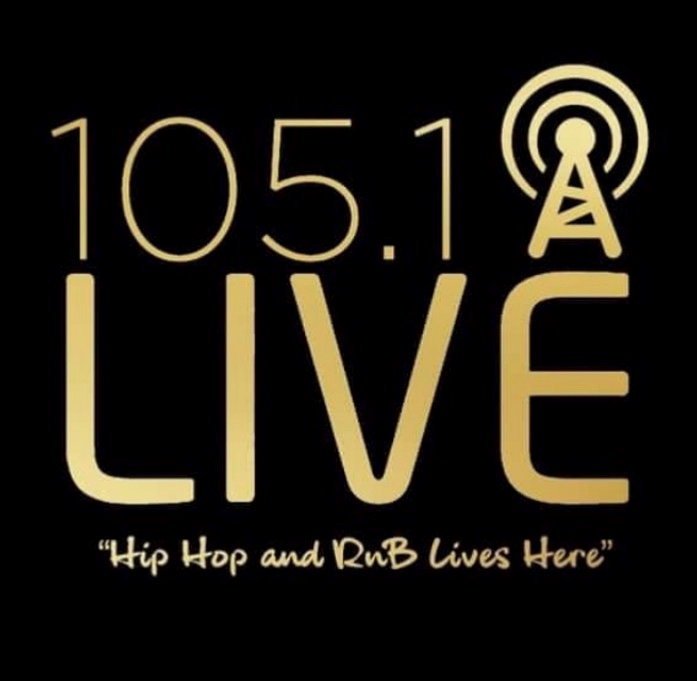 105.1 Live is one of the premier radio station networks in North Carolina. Emerging artists from all areas of North Carolina grace the studio of 105.1 Live to spread their music vision and passion. 105.1 Live broadcasts in 75+ countries and receives thousands of monthly visitors to their radio network.  105.1 Live's studio showcases the highest level of technology, interior décor, and Millennial swag.  Some of the most powerful names in music and entertainment are in partnership with 105.1 Live. 105.1 Live is the preeminent voice of Music Millennials in North Carolina.
The featured artist receives 30 Days of tracked Radio Airplay on 105.1 Live located at 358 South Elm Street Greensboro, North Carolina. 105.1 Live is monitored/tracked by www.digitalradiotracker.com. The featured artist tracks airs 1X per day in a pre-set playlist. Featured artist can rotate "1" song per month.  Stream live Click Here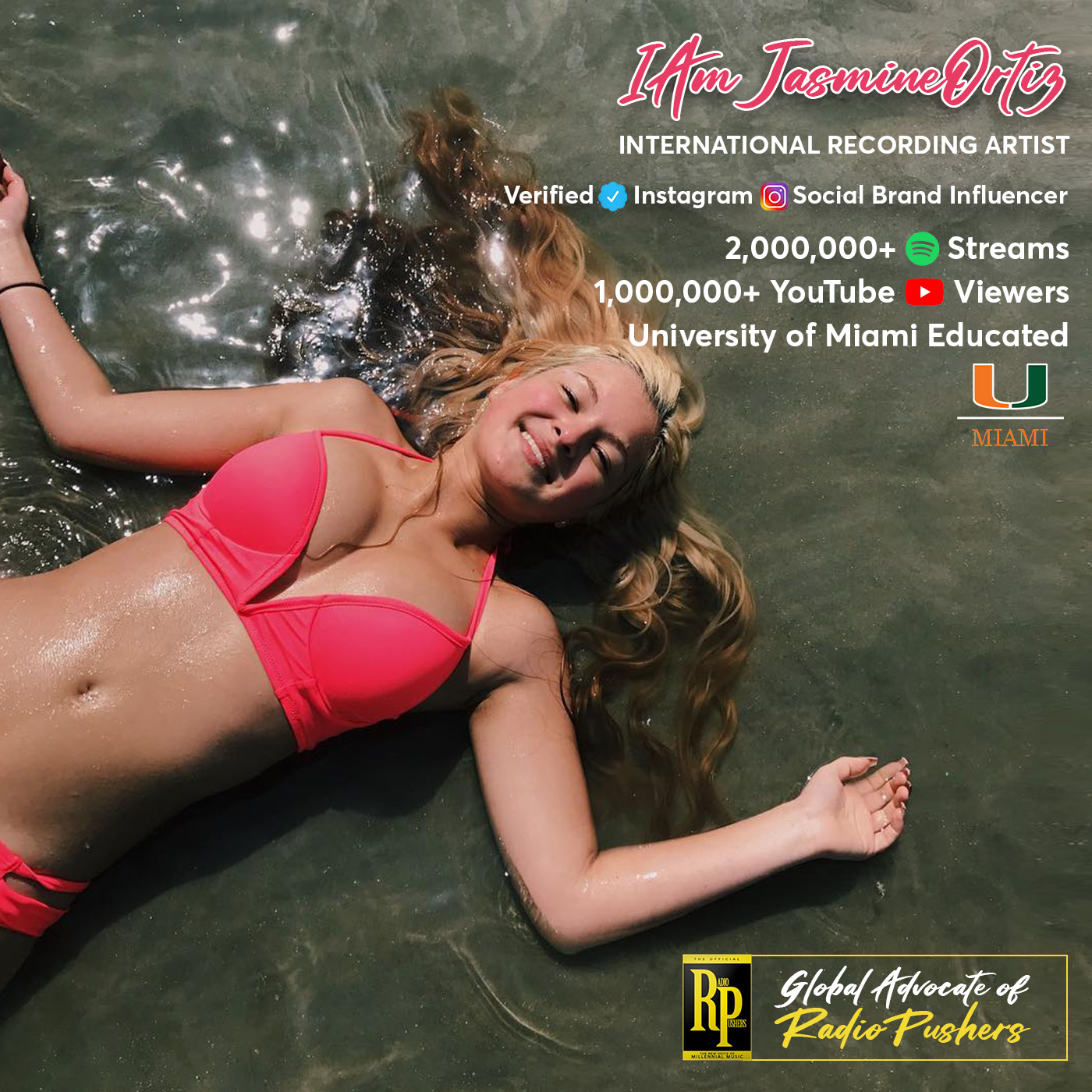 The featured artist receives 30 days of high traffic Instagram posting traffic on a maximum of 4 posts weekly.

Instagram software delivers traffic to vidoes, IGTV and images. The featured artist receives a minimum of 500 engagements per image and 1,000 – 1,500 views per visual videos.
All Instagram traffic is based upon the featured artist utilizing premium hashtags provided by

.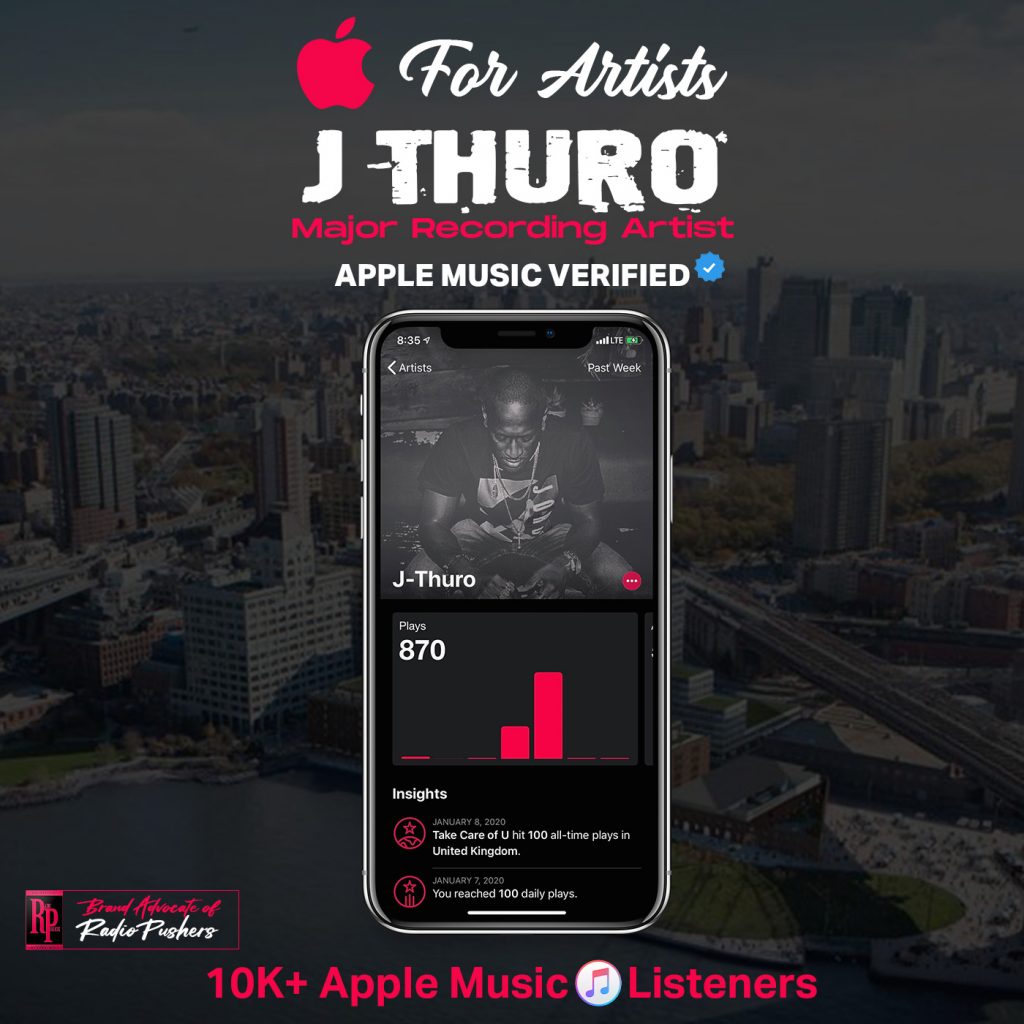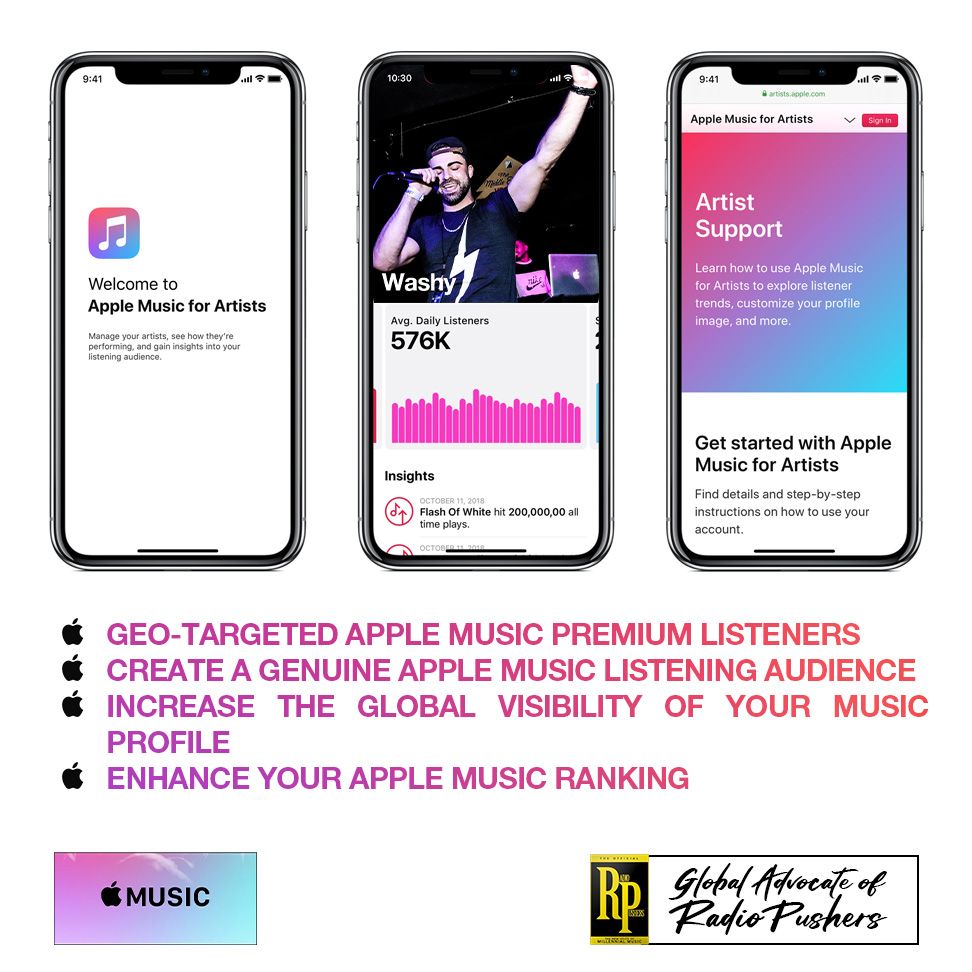 The featured artist receives

 listeners during the 30-Day Cycle. The

 streaming traffic originates from multiple countries, including the United States, Canada, Germany, and the United Kingdom. The featured artist must be enrolled in

 for Artists Program to track all music monetization activity.
The artist tracked is placed inside a designated

 Playlist.
RADIOPUSHERS/MUSICHYPEBEAST advertises featured artist track via the following marketing methods
Targeted Email Music Release Submission to a minimum of 5,000 people 1X per month.
Share the designated

 Playlist via Instagram stories from the @RAIRADIOEMPIRE Account.
Share the designated

track within the #POWERCIRCLE Instagram Engagement Community with 500+ active Music Millennials.
Share the

track on a customized artist landing page.  Website visitors stream the track via

Music widget.

streaming activity varies based upon the artist's quality of music and playlist exposure level. A new artist achieves an average of 6,000-12,000 new listeners within a 30-Day timeframe
THEOFFICIALRADIOPUSHERS MOBILE APP
The feature artist receives a customized Ad placement inside "THE OFFICIALRADIOPUSHERS" mobile app. The digital ad spotlight includes an artist bio, high resolution image, music streaming and social media URL links.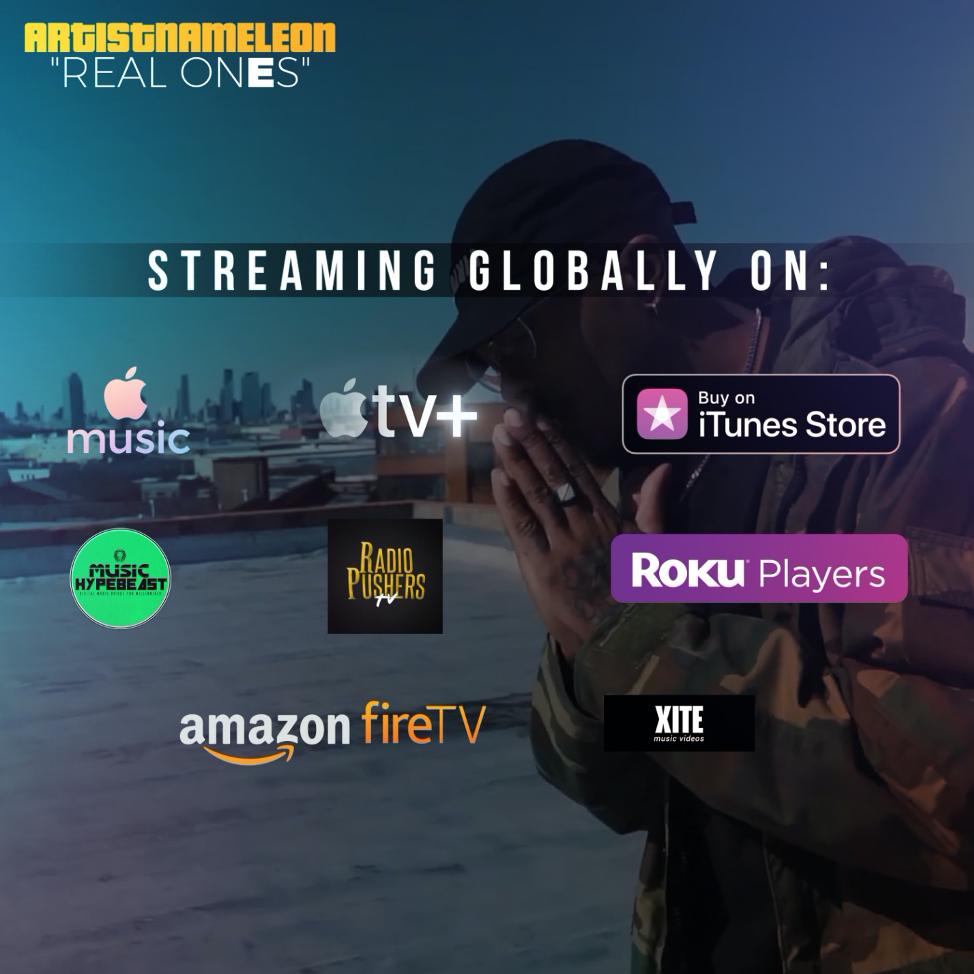 The featured artist receives the following digital services on a month-to-month basis. The ALMOST FAMOUS platform does not require a contract and is cancellable at the end of the 30-Day cycle. The artist pays a monthly fee of $450.00 to extend the viral video rotation via auto subscription.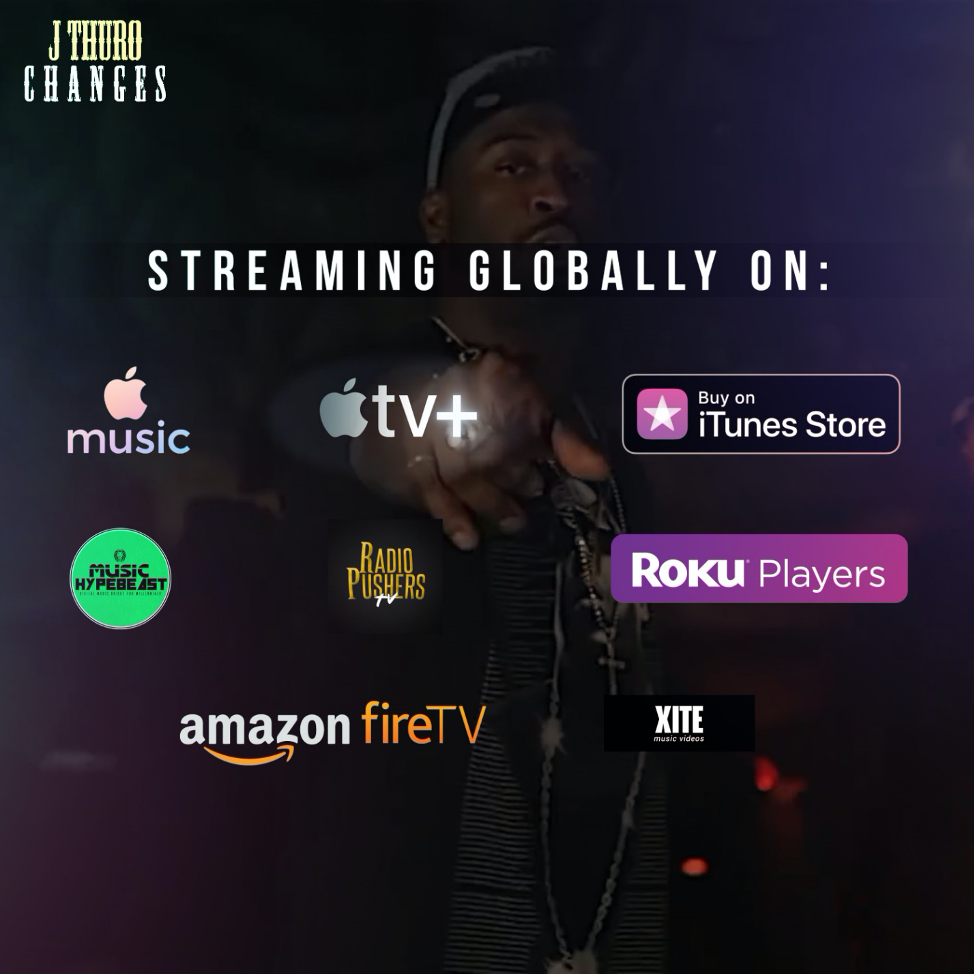 The featured artist video receives global airplay on RADIOPUSHERS TV powered via AMAZON FIRE TV & ROKU. 
RADIOPUSHERS TV Network is available in over 60,000,000 households globally between Amazon Fire TV & ROKU and extends to 100+ countries. 
The featured artist video streams 2X per week inside a dedicated "one" hour playlist timeslot.  The customized TV playlist broadcast's every Thursday and Friday.  The human staff of RADIOPUSHERS TV emails the exact TV Playlist broadcast timeslots 48 hours after purchase.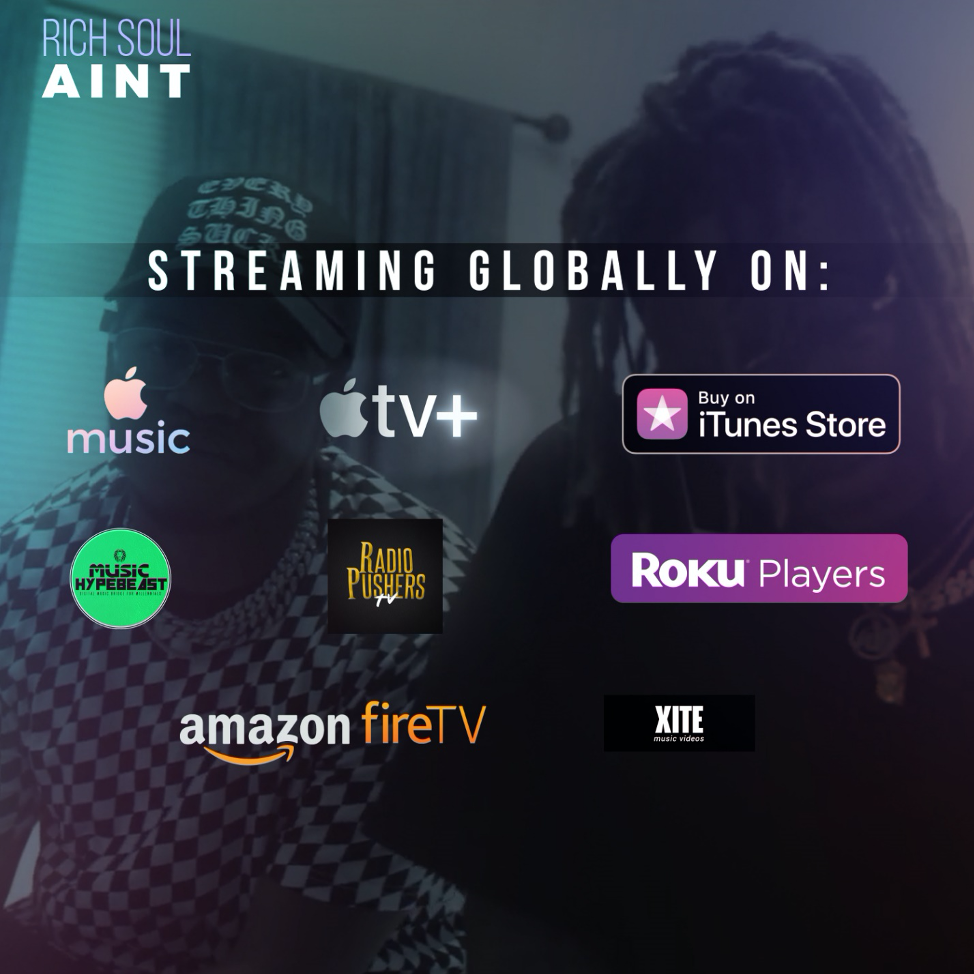 RADIOPUSHERS TV markets, brands, and advertises the featured artist video via the following platforms
RADIOPUSHERS TV Instagram main feed, stories, & Fan Polls
RADIOPUSHERS Mobile App via Push Notification
RADIOPUSHERS TV e-blasts the video newsletter to 5,000+ music millennials
RADIOPUSHERS TV geo-targets 500 active music millennial artists via Instagram to engage feedback, real human views, comments, organic sharing of the designated video.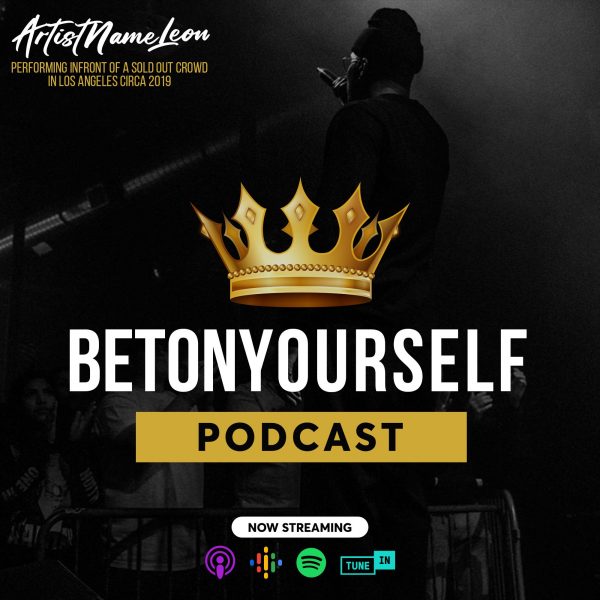 The featured artist receives a 10 minute pre-recorded phone interview on the #BETONYOURSELF

Podcast powered by

, ITunes, Google Podcasts, TUNEIN, and Stitcher. The #BETONYOURSELF Podcast is an ultra dynamic broadcast platform which focuses on the journey, pain, passion, and triumph of the Independent artist.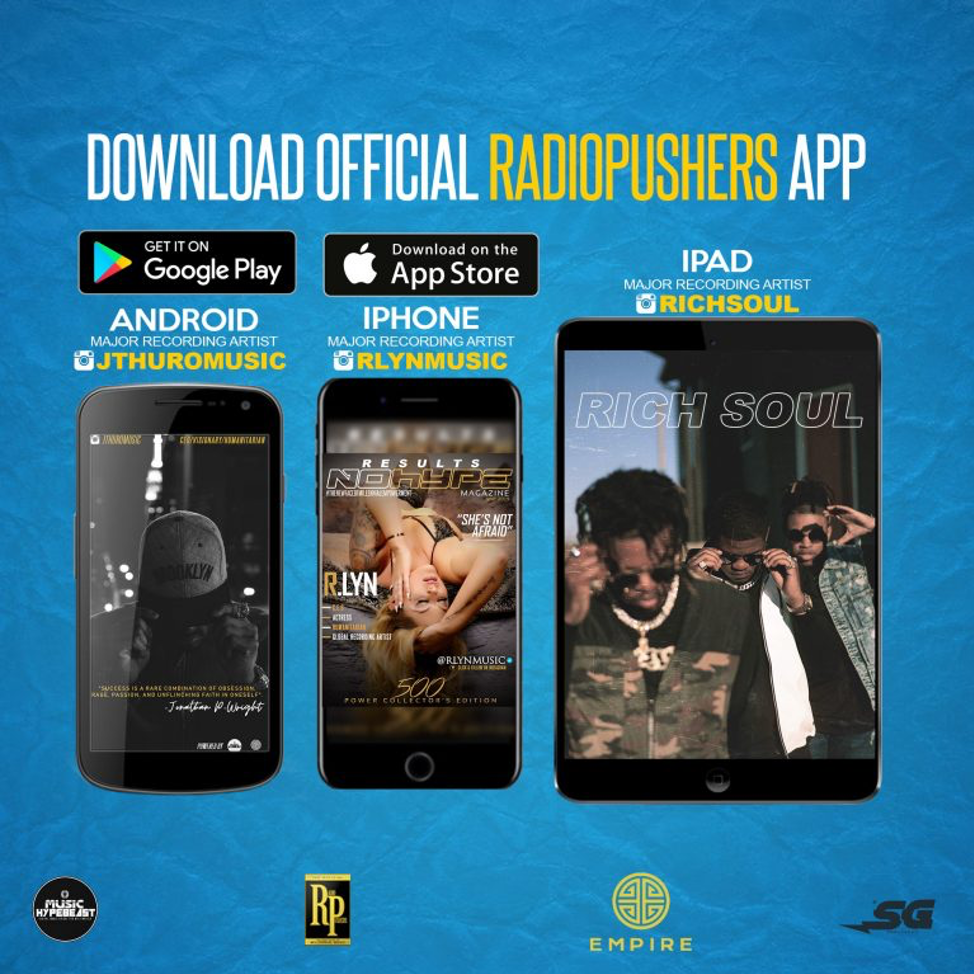 The featured artist receives a feature inside the "ALMOST FAMOUS" section inside the RADIOPUSHERS App.  The viral mobile ad placement includes the following interactive features
Embedded YouTube Video
Clickable Social media and music URL Links
One high resolution image of the artist
Live chat feature via Facebook, Twitter, and Google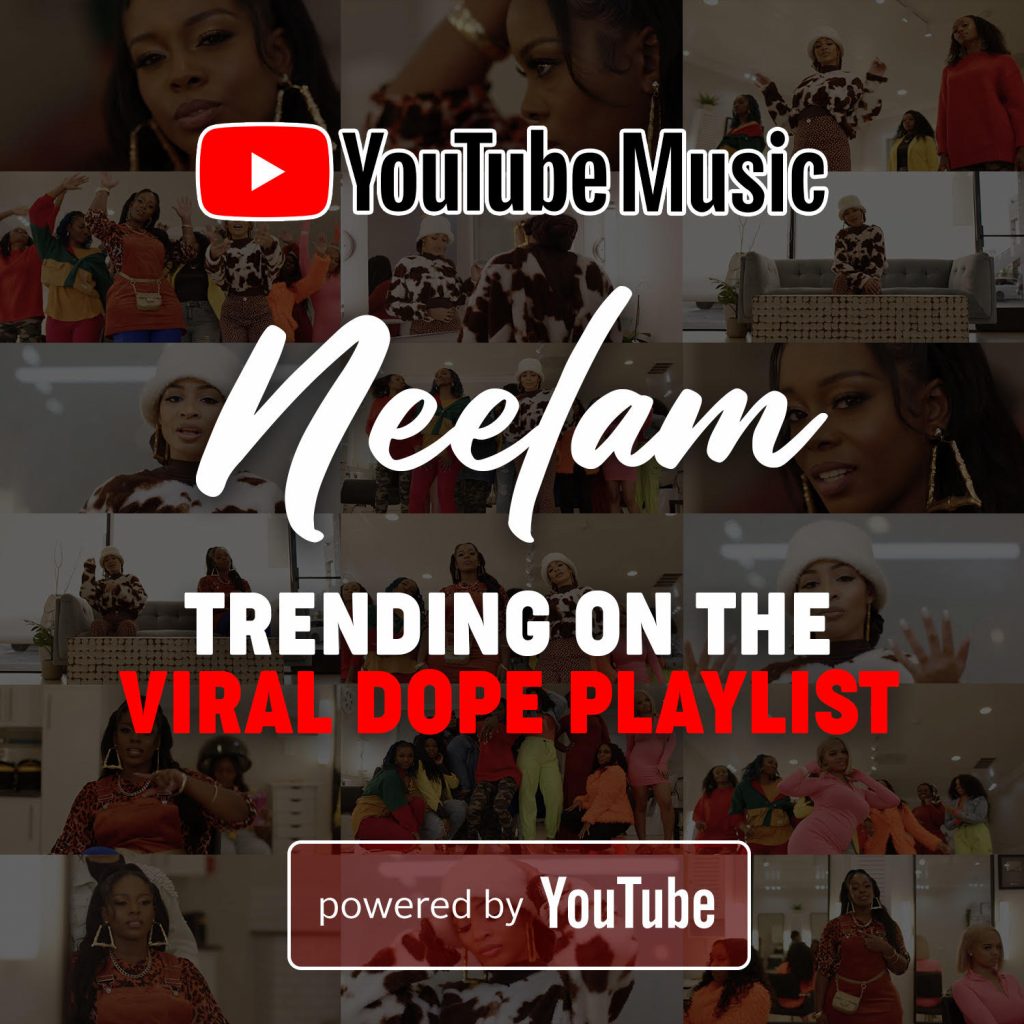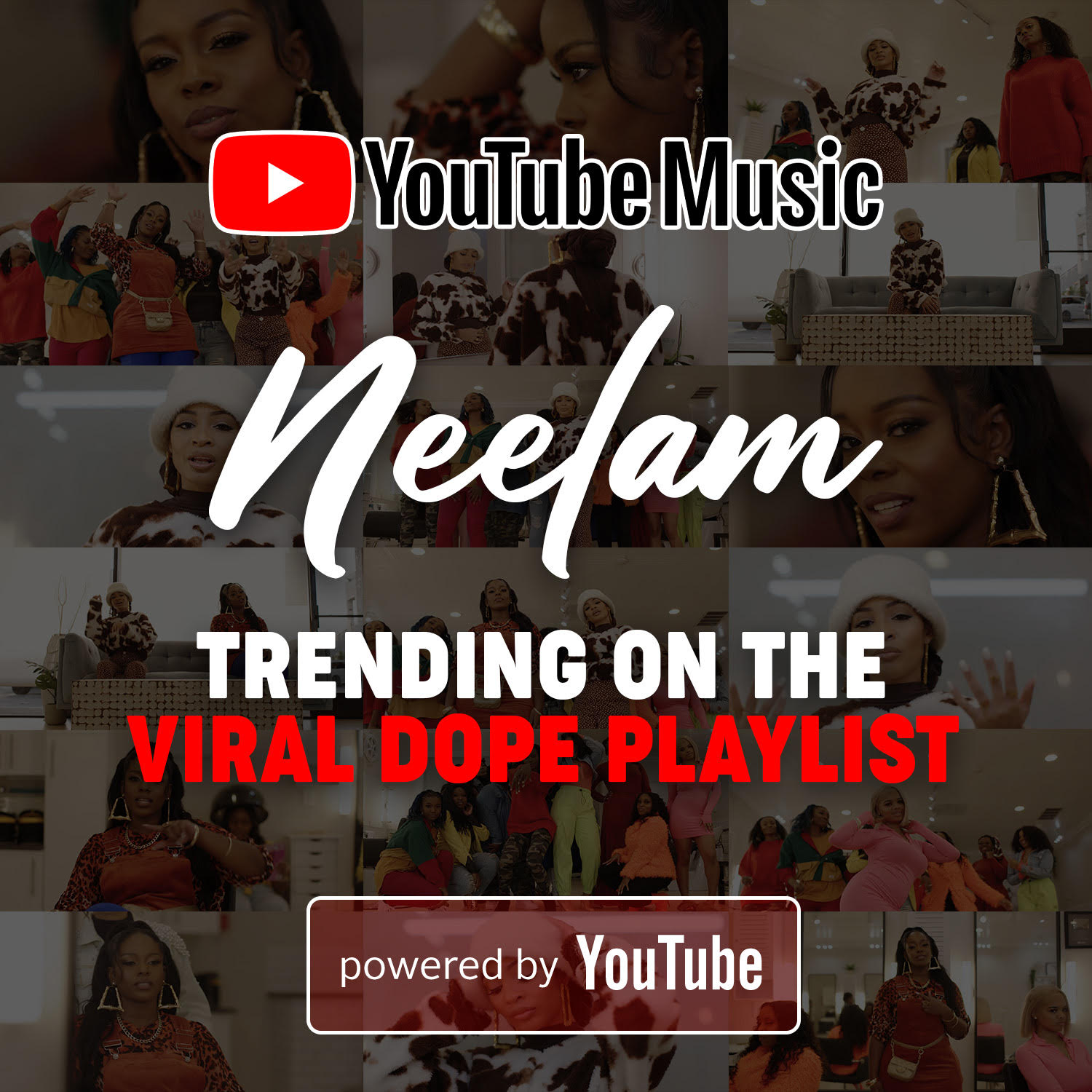 The focus of our YouTube engagement involves increasing the "TIME WATCHED" of the designated artist YouTube video. YouTube modified its monetization policy in 2018 and requires channel owners to maintain a minimum of 1,000 subscribers and 4000 hours of "time watched." Every YouTube Channel owner needs to have "real people" watching their content for long durations of time for optimal engagement. Any artist buying "QUICK VIEWS" with low watch time will expose themselves to potential YouTube bans and "ZERO" involvement.
The ALMOST FAMOUS Platform delivers a video viewership range between 5,000 to 15,000 within a 30-day window. The key to this platform is the artist receiving REAL HUMAN FEEDBACK for transparent growth and marketing expansion.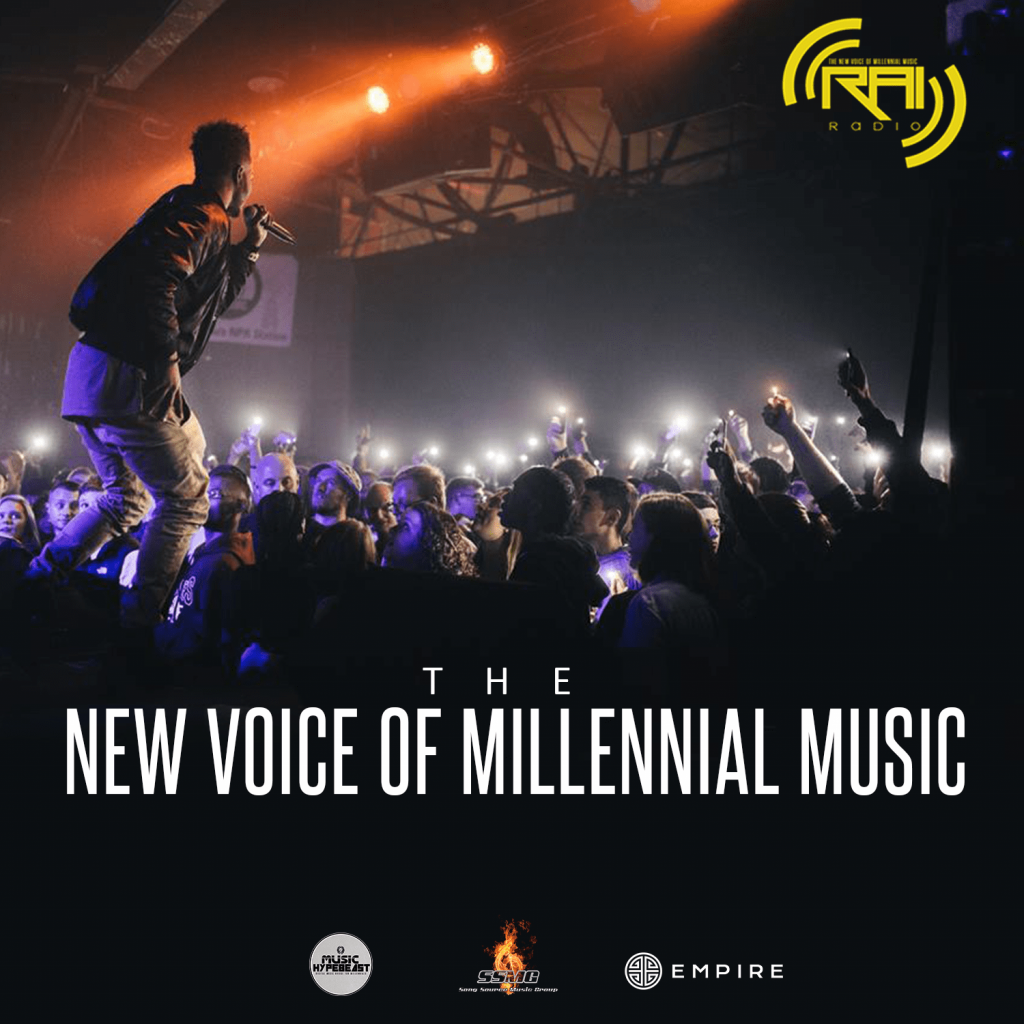 RAIRADIO is not a FM, BDS, or Mediabase radio network.
RAIRADIO is a
100% Digital Radio Network tracked and monitored
by Digital Radio Tracker.
All stations are tracked and monitored for National Airplay reporting and streaming data.
All sales are final upon purchase