Description
The ACCESS GRANTED Campaign is $100.00 – $500.00 and requires no contract. The $100.00 – $500.00 does not recur or automatically charge your debit card.  You will need to create a FREE artist profile account here My account | RADIOPUSHERS  Please review & E-Sign the card authorization agreement here. 
RADIOPUSHERS provides Human Curated Instagram Profiles based upon the desired targeted audience. For example, if you're an Indie West Coast Hip-Hop artist, our system will geo-target Instagram user's who listen, like, and engage with Hip-Hop music enthusiasts (People who love rap music). RADIOPUSHERS social media targeting system handpicks high active Instagram user's who have the highest possibility of following and engaging artist's profile posts. RADIOPUSHERS's exclusive arrangement is powered by "Human Intelligence" called "HUMATION."
The staff of RADIOPUSHERS analyzes hundreds of Instagram user's to ensure the highest level of premium engagement and compatibility. Every artist desires to create an organic and responsive active Instagram online community. Accessing curated premium Instagram users increases and strengthens any artist's ability to retain and expand their online community. Buying "Sponsored Ads" limits the organic "targeted" reach of an artist's marketing efforts.
RADIOPUSHERS's exclusive social media system delivers the people directly to your inbox for optimal performance. RADIOPUSHERS social media system engages each targeted user before we distribute the selected users. This process enables the pre-selected Instagram user's to become familiar with our social media engagement network. Essentially, RADIOPUSHERS "pre-approves" Instagram user's on behalf of the artist. 
RADIOPUSHERS interacts with every "pre-selected" Instagram profile user via Instagram story-watching, real human comments, and post likes.  RADIOPUSHERS's "natural" engagement flow pattern gauges the responsiveness and effectiveness of the Instagram user. The entire purpose of ACCESS GRANTED is to EMPOWER GROWTH and OPTIMIZE MONETIZATION capacity.
RADIOPUSHERS provides a "HUMAN CURATED INSTAGRAM PLAYLIST" of followers that match your profile at the highest level of compatibility.  
The featured artist completes an online inquiry form that informs RADIOPUSHERS of the desired targeted followers.  Upon completion of the online form, the RADIOPUSHERS Instagram research team examines and formulates a targeted list for the designated artist.
The artist accesses their customized Human Instagram Playlist electronically via www.monday.com.
RADIOPUSHERS updates the customized digital board every Friday with new active users.  Every artist downloads the "MONDAY" mobile app to access their playlist remotely.
RADIOPUSHERS platform enables you to interact "DIRECT-TO-CONSUMER"!! NO MORE GUESSING WHO SAW YOUR PROFILE!

**The Instagram research team of RADIOPUSHERS delivers the initial Human Curated Instagram Playlist within 7 days via www.Monday.com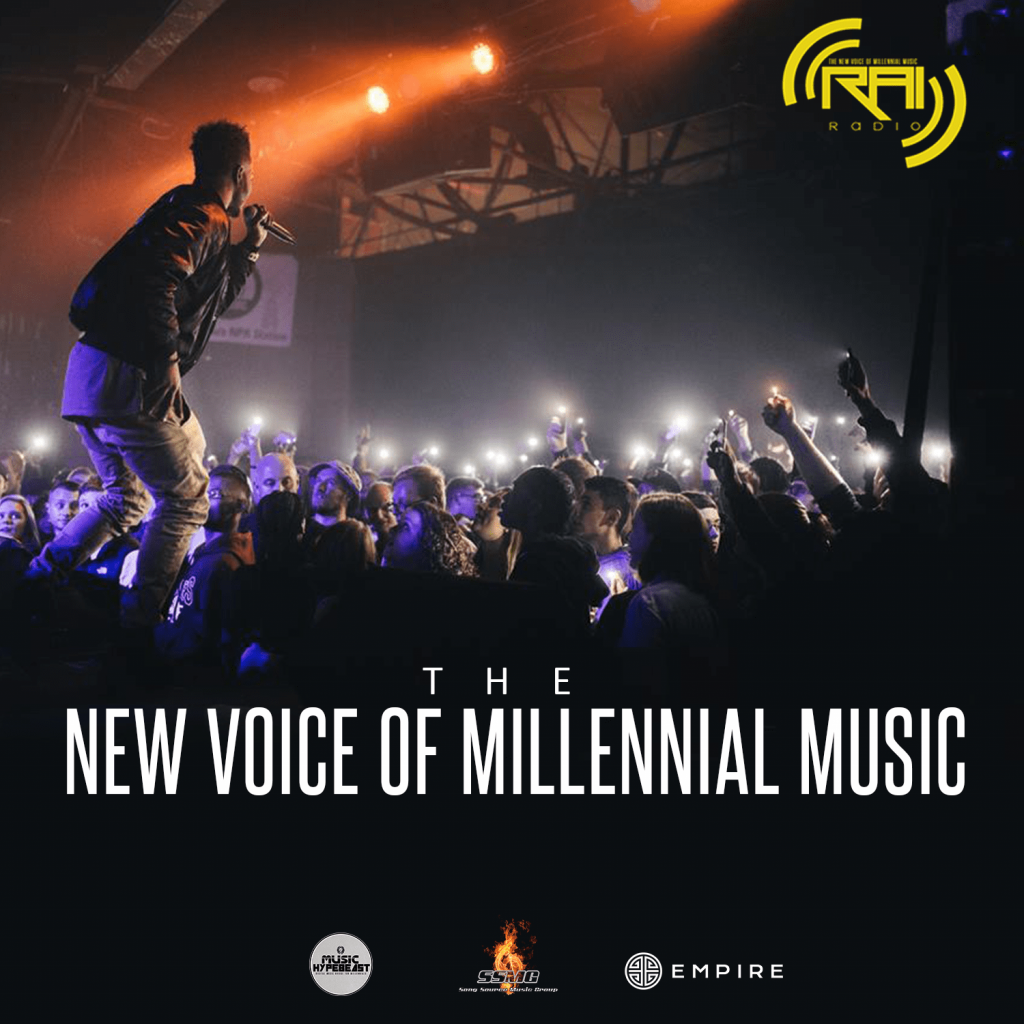 RAIRADIO is not a FM, BDS, or Mediabase radio network.
RAIRADIO is a
100% Digital Radio Network tracked and monitored
by Digital Radio Tracker.
All stations are tracked and monitored for National Airplay reporting and streaming data.
All sales are final upon purchase