Young Poe: Heavy is the Head
Some people are born into this life with "Great Expectations" bestowed upon them. There is an angelic feeling during their birth and a "warrior" energy amongst the family. Even though all children are created equal their destiny and path to greatness is unequal. Detroit is the largest and most populous city in the U.S. state of Michigan, the largest United States city on the United States–Canada border, and the seat of Wayne County. The municipality of Detroit had a 2017 estimated population of 673,104, making it the 23rd-most populous city in the United States. The metropolitan area, known as Metro Detroit, is home to 4.3 million people, making it the second-largest in the Midwest after the Chicago metro area.
Young Poe was born with music flowing through his veins and an eye of the tiger mentality. Within his childhood music was prevalent and utilized as a tool to galvanize family harmony. Young Poe developed a wicked basketball jump shot during his teenage years and became a sports household name throughout Detroit. Young Poe dominated local basketball teams throughout his middle & high school years. His hoop career wasn't "God's Plan" and committed to a career in music. Young Poe doubled down and "bet on himself" by purchasing a recording studio in 2012. The initial goal was to charge artists for recording sessions, but he fell in love with creating music, by seeing the passion in the eyes of local artists.
In 2018, Young Poe launched the EP "Finesse Talk, Volume 2" via digital streaming music platforms. The EP is filled with street dreams, hustler's anthems, big boy rap, and gritty rap tales. When you listen to the track "Anti," you can hear his hunger blaring through your headphones. The lead track "Anti" sounds like the 2018 version of Nas "Street Dreams." The basslines, drums, and horn play music production is the next level. "Anti" is a certified street swag hustler's anthem in 2019 and Detroit nightclubs all agree. The follow-up single "Human Race" is a dark themed and hard-hitting "dead presidents" anthem. Young Poe skillfully explains the price of fame and the consequences of street life. Young Poe creates a panoramic view of his lyrical warfare in a simplified karaoke-style format. His voice inflections and tone are highly significant and trademarked. Young Poe rap delivery and wordplay are unparalleled amongst his contemporaries.
"Progress Over Everything" defines the acronym P.O.E. Progress Over Everything is a permanent tattoo on the mind, body, and soul of Young Poe. P.O.E Multimedia Group includes his own record label, clothing line, video production company, and global digital distribution agency. Young Poe's digital music catalog generated 100,000 digital streams in 2018. The city of Detroit has the richest musical history in the world. Detroit is the "Motor City" and very prideful towards their music. Young Poe understands his music must be considered "great" or nothing else will suffice in Detroit. From Berry Gordon to Eminem Young Poe knows "Heavy is the head that wears the Crown."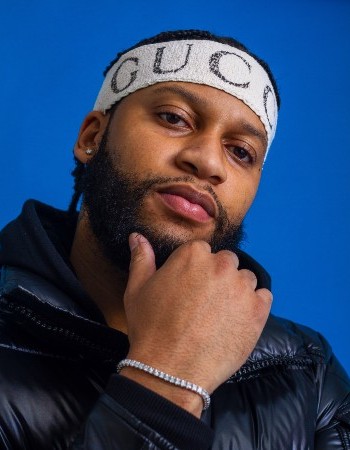 CATCH YOUNG POE ON 103.7 THE BEAT CHICAGO BETWEEN 9-11PM EVERY NIGHT!
CONNECT WITH YOUNG POE ON INSTAGRAM
[iscwp-slider username="poeseason"]
STREAM PREMIUM VIRAL CONTENT ON RADIOPUSHERS TV POWERED BY AMAZON FIRE TV AND ROKU
STREAM THE EXCLUSIVE VIRAL PLAYLIST CURATED BY YOUNG POE!