Leader of the New Age Spiritual Music Millennial's
Sixteen thousand five hundred forty-three people reside in Stuart, Florida as of 2019. Stuart, Florida is known for many things but not for Hip-Hop. Global Recording Artist is Cris Cray is driven to become a Hip-Hop Icon & open doors for future music millennials coming "Straight Outta Stuart." The childhood of Cris Cray was influenced heavily by music, crime, drugs, economic struggles, rage, passion, & love. His parents always supported musical vision & encouraged his inner passion for creating gifts of music. At an early age, he began writing lyrics from rap videos of the Notorious B.I.G & 2Pac.
Their lyrical delivery & swag inspired Cris Cray to envision himself being a Hip-Hop Icon. Cris Cray lyrics always centered around his passion for life, swag, defining your purpose, & spiritual healing. At the tender age of 18, Cris Cray experienced the life of incarceration. During his time of imprisonment, Cris reflected on his life, mistakes, associates, & discovered a new purpose for his music.
Cris Cray new vision for his music included him crafting lyrics which uplifted & motivated millennials. Cris Cray understood the power of God & how he saved his life during his darkest moments during incarceration. Very few millennials understand how to interpret blessings from the highest force in the universe.
Cris Cray possesses the rare ability to extract raw emotions from his soul & converting them into spiritual, inspirational poems of music. In 2018, Cris Cray launched his own Multimedia Company which includes a record label, clothing line, & global merchandising. Cris Cray dropped multiple radio singles in 2018 and the lead track "Spiritual" has become a fan favorite on Spotify! The journey of Cris Cray has begun & the path is apparent on the final destination.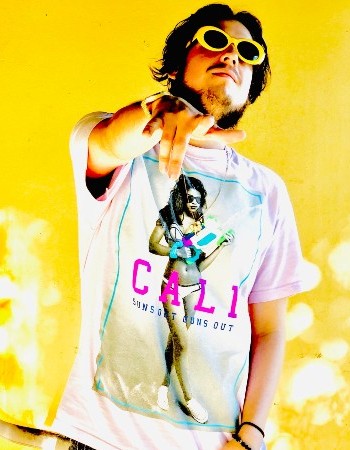 CATCH CRIS CRAY ON 106.1 THE BEAT SAN DIEGO BETWEEN 9-11PM EVERY NIGHT!
CONNECT WITH CRIS CRAY ON INSTAGRAM
[iscwp-slider username="officialcriscray"]
STREAM PREMIUM VIRAL CONTENT ON RADIOPUSHERS TV POWERED BY AMAZON FIRE TV AND ROKU