Travv: The New Reflection of Millennial Hustle & Motivation
Imagine having a dream, feeling empowered, progressing towards the future, and instantly, the claws of incarceration derail your train of destiny. Travis Lockwood aka Travv is another shooting star in the crazy, heartless, high-risk, high reward universe of Hip-Hop. From birth, the passion for music was infused into his heart, and every step taken seemed guided by God's plan. Raised by a multi-talented beautiful woman and a single-parent household, Travis mother instilled the actual values of survival, love, forgiveness, music, and hustle. 
Growing up in the concrete jungle of New York, Travis exposure to drug dealing, street dreams, and the hustler lifestyle was a gift and curse. From day one of his life Travis had two strikes (Black being one) against him, and the legal system is the cloud of destruction hoovering over young black males in America. Travis began reciting rap lyrics at the tender age of 10 years old, and by 16 he began keeping a notebook of rhymes and dreams. Before his flight of destiny launched, Travis was arrested and sentenced to multiple years in prison for drug-related crimes. Being a product of an environment is a dangerous element when you're young black and restless. 
During his incarceration period, Travis reflected heavily on his failures, friends, family, and music. Pressure creates diamonds or bursts pipes, and in the case of Travis aka Travv he became a diamond from a prison cell. Upon his release from prison, Travv bet on himself and self-financed his own record label. Travv worked multiple jobs, saved 40% from every paycheck, and reinvested the funds into multi-music projects. In 2019, Travis started his multi-media company "Consistency Music Group". Consistency Music Group is a full-scale entertainment company which includes music publishing, global merchandising, record label, and artist management. Consistency Label inked a distribution deal with MUSICHYPEBEAST in June of 2019. MUSICHYPEBEAST distribution channel is powered via EMPIRE. Travis released his first commercial release "RUN AWAY" on all digital streaming platforms. RUN AWAY generated 20,000 + digital streams across all platforms within the first three weeks of its release. Travv's father walked out on him at the age of 4 months and died ironically on his 27th birthday. Travis Lockwood has experienced death, pain, incarceration, failure, love, and success along his pursuit of greatness. Travis Lockwood aka Travv is "The New Reflection of Millennial Hustle & Motivation."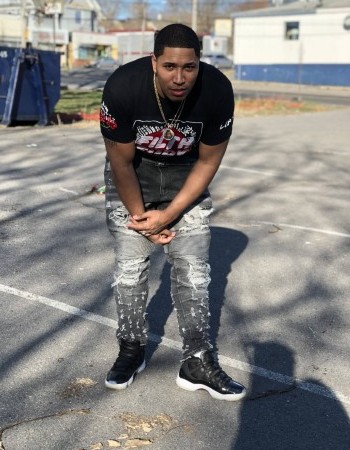 CATCH TRAV ON 99.5 THE HEAT SOUTH BEACH BETWEEN 9-11PM EVERY NIGHT!
CONNECT WITH TRAV ON INSTAGRAM
[iscwp-slider username="moneytrav315"]
STREAM PREMIUM VIRAL CONTENT ON RADIOPUSHERS TV POWERED BY AMAZON FIRE TV AND ROKU
STREAM THE EXCLUSIVE VIRAL PLAYLIST CURATED BY TRAV!