LEVATRON: The New Age Fearless Millennial Music X-Factor
The life of Deron Brown is comprised of poverty, economic struggle, street dreams, different family times, unconditional love from the streets, and music. Growing up in the concrete jungle of New York City prepared Deron for the highs and lows life entails on the journey for greatness. During his early childhood years, Deron recited lyrics from 2pac, T.I, Biggie, and NAS. By the age of 15, Deron was rapping full bars in front of his bedroom mirror with an extraordinary rage, power, and self-confidence. Deron's family and friends noticed his born talent for composing witty rhymes and ability to convert introspective thoughts into sonic messages of faith. During his high school years, Deron grew a deeper understanding of his purpose in life and upon graduation began securing his future in music.
Deron entered the secular world and recycled his paycheck money to create "Levatron World Music Group." At the age of 23, Levatron launched and financed his own label, studio, and created the first release from "Levatron World Music Group." The debut EP ", Friends Wit Da Plug," introduced the world to Deron's signature New York big boy rap swag infused with his colorful street dream rap delivery. Deron's music has a unique range of diversity and mass appeal.
The lead single "Aye (3x's) sounds like Cali Hyphy music filled with New York street tales. The infectious chorus and karaoke style hook make "Aye (3x's) a triple threat (clubs, ladies, and streets). Deron possesses the uncanny skill of staying true to his talent and making the general public conform to his vision. Over 50% of Deron's fanbase are women, and they are very vocal of his brand via social media. The female millennials love his trap-plug music because the sound production is ultra-hypnotic. So many hyper-active millennial females have created IG story videos smoking and reciting Deron's lyrics. Very few music millennials have the "trap music" Midas touch.
The album "Friends Wit Da Plug" has generated over 100,000 digital streams between Apple Music, TIDAL, and Spotify. The United Kingdom, Canada, and North America make up the most significant percentage of his listening audience globally. Deron Brown is creating a multi-diverse brand which includes, a film production, music publishing, clothing, and global merchandising. Deron Brown, aka Levatron, is the New Age Fearless Millennial Music X-Factor in Hip-Hop.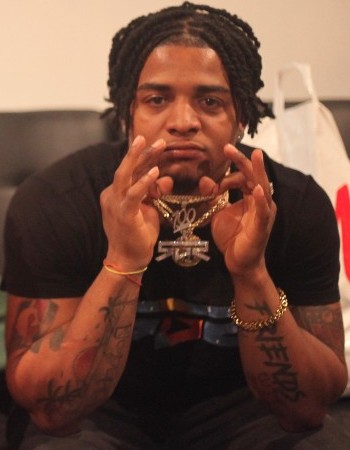 CATCH LEVATRON ON 108.5 THE BEAT CONNECTICUT BETWEEN 9-11PM EVERY NIGHT!
CONNECT WITH LEVATRON ON INSTAGRAM
[iscwp-slider username="iamlevatron"]
STREAM PREMIUM VIRAL CONTENT ON RADIOPUSHERS TV POWERED BY AMAZON FIRE TV AND ROKU
STREAM THE EXCLUSIVE VIRAL PLAYLIST CURATED BY LEVATRON!