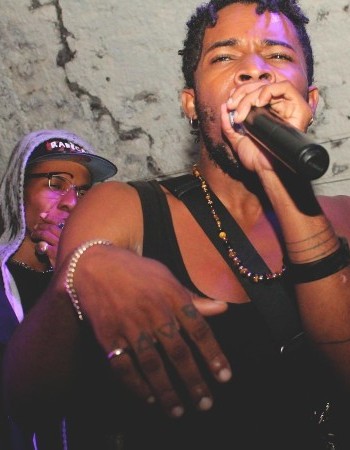 The New Age Millennial Dreamchaser
Within our mind, a world of pure imagination, boundless dreams, angelic hope, demonic thought patterns, unshakeable faith, & creative genius live uninhibited. The creation process from our mind to a living existence is the most potent mental dynamic amongst humankind. Somewhere in the world, a person is freely thinking of creating a product or service which will revolutionize the world — the American dream lives within every person, only a few pushes themselves far enough to achieve the apex of their mind. The journey between "today" & "destiny" is six degrees of separation. Music is the universal language of the world & it always marks time. The city of Boston gave birth to a creative musical dreamer in Jameel Zion.
The name Jameel Zion represents multiple meanings, but the core definition is "BOUNDLESS." The musical roots of Jameel Zion are embedded within his childhood, and his music reflects historical reflective moments. The music of Jameel Zion taps into the inner warrior spirit & challenges your deepest thoughts. Jameel's fearless lyrics enables him to venture the "road less traveled." Possessing the raw talent to convert complex thoughts into fascinating poems is God-given. Jameel Zion's music emergence is creating vibrate electricity in the world of Millennials. During live performances, people gaze in sheer amazement of his clothing & exotic presentation. The music of Jameel Zion sonically captures the soul & expands your wildest imagination.
Jameel Zion distributed "two" major music releases in 2018. Tiger's Eye & One Seater both receiving critical acclaim from major online blogs, magazines, & DJ's globally. The "Millennial" anthem "One Seater" is generating huge online buzz in Canada, United Kingdom, & Los Angeles. One-Seater powerful & commanding lyrics empower its listeners with witty wordplay. One-Seater is a fan favorite on Spotify & Pandora. The track is currently streaming in multiple Spotify playlists & earning over 20,000 digital streams monthly. The expansion of Jameel's brand in 2019 includes clothing, global merchandising, multimedia tech ventures, & launching Zion Music Group underneath the JZ Enterprise umbrella. Jameel Zion is the New Age Millennial Dreamchaser.
CONNECT WITH JAMEEL ZION ON INSTAGRAM
[iscwp-slider username="jameelzion"]
STREAM PREMIUM VIRAL CONTENT ON RADIOPUSHERS TV POWERED BY AMAZON FIRE TV AND ROKU
STREAM THE EXCLUSIVE VIRAL PLAYLIST CURATED BY JAMEEL ZION!