Ronnell Robinson: The New Millennial X-Factor in Hip-Hop Music
The term hyphy (/ˈhaɪfiː/ HY-fee) is Oakland slang meaning "hyperactive." More specifically it is an adjective describing the music and the culture associated with that area. The term was first coined by Oakland rapper Keak da Sneak.
In the early to mid-2010s, the genre of hyphy music saw a resurgence in the mainstream as a part of being a stylistic influence to an up-tempo and club-oriented type of mainstream hip hop known as "ratchet music, which was popularized by various Los Angeles producers, including DJ Mustard. The production style of DJ Mustard is adapted from hyphy music and played a role in bringing West Coast hip hop back to national attention. Some of the greatest hip-hop artists originated from Oakland, California including Tupac, E-40, Too $hort, Mac Dre, G-Eazy, Rappin' 4-Tay, Digital Underground, & more.
Ronnell Robinson understands the history and high expectation of Oakland Hip-Hop. Ronnell Robinson was born and raised in the gang-infested streets of Oakland, California. Raised by a beautiful, strong black woman inside a family of eight children, Ronnell observed struggle, pain, racism, police brutality, love, & unity. To receive a co-sign from the city is more valuable than going platinum. Having enough cache and popularity to sell-out an Oakland nightclub is the ultimate visual endorsement of a real hip hop movement. Ronnell Robinson aka IAMNELL is massive in the streets of Oakland. Every barbershop, corner store, hair salon, hood carwash, strip club, laundry mat, & local DJ's knows Ronnell Robinson. His guerilla marketing style is creating his movement in Oakland. His business cards, posters, CD's, flyers, & logo are plastered all over the city & local radio stations are feeling his "new energy."
The first music release from his digital catalog is "Don't Play Wit It" featuring Oakland rapper "STUNT." The track is an EPIC uptempo hyphy Oakland Millennial track. The video premiered on YouTube exclusively and generated 20,000 viewers within 15 days. "Don't Play Wit It" highlights the extraordinary lavish lifestyle of Millennials worldwide and illuminates the "hyphy" sound. Ronnell Robinson has a different type of urgency than most indie artists. Growing up on the hardcore streets of Oakland, being raised among eight kids, and never meeting his real father created a "Get Rich or Die Tryin" mentality from the beginning. Survival of the "smartest" is the motto which governs Ronnell. His dreams are worth more than money, so there is "NO PLAN B." Ronnell Robinson aka IAMNELL is becoming the new Millennial X-Factor in Hip-Hop.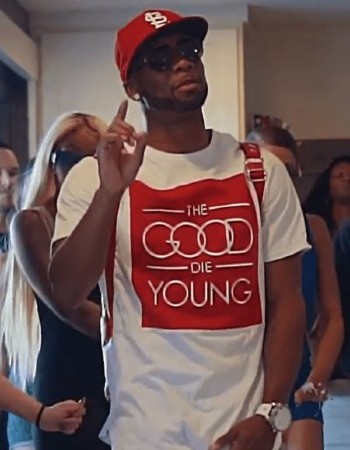 CATCH NELL ON 108.5 THE BEAT CONNECTICUT BETWEEN 9-11PM EVERY NIGHT!
CONNECT WITH NELL ON INSTAGRAM
[iscwp-slider username="iamnell20"]
STREAM PREMIUM VIRAL CONTENT ON RADIOPUSHERS TV POWERED BY AMAZON FIRE TV AND ROKU
STREAM THE EXCLUSIVE VIRAL PLAYLIST CURATED BY NELL!