MPTH: The Therapeutic Voice of Millennial's Music
The greatest blessings are born from darkest circumstances in life. Imagine being born with music genes in your blood and never meeting the person who is responsible for the gift. What if you wanted to be a singer in life, but the doctor diagnosed you as tone deaf? Some of God's greatest treasures are buried in the most demonic grounds of life. Arianna Dixon is a gift from the heavens, and her music is changing the lives of music millennials worldwide.
At the age of 14, Arianna was introduced and fell in love with Linkin Park's mega-hit "Papercut." For the next eight years Arianna worked on perfecting her musical craft in Hip-Hop. At the age of 23, Arianna performed in front of a packed crowd and dominated the night. The track performed was "Handlebars" by Flobots, and her flight of destiny launched in the music business.
In 2018, Arianna released her critically acclaimed album "Ride or Die." The album is 18 tracks of pain, emotional distress, lust, betrayal, evolution & rebirth. "Ride or Die" has garnered global music fans from Toronto, Canada to the United Kingdom. Ride or Die digital streaming success reflects the organic vision of Arianna Dixon. Arianna possesses the God-given talent of converting her demons into a holy gospel of truth.
Arianna has endured tumultuous childhood and mental scars that will shadow her life forever. Her stage name is MPTH which stands for Empath. The word "Empath" is a root word of "Empathy." It's amazing how the most tortured souls in the world, become the most forgiving people on earth. The brand of MPTH is positioned powerfully in 2019. Underneath the MPTH umbrella includes a clothing line, global merchandising, publishing company for self-empowerment journals, & non-profit business ventures. MPTH record label released "Poison" in 2019 on all streaming platforms and the online reception from Millennials is ultra-strong. MPTH is the Therapeutic Voice of Music Millennials.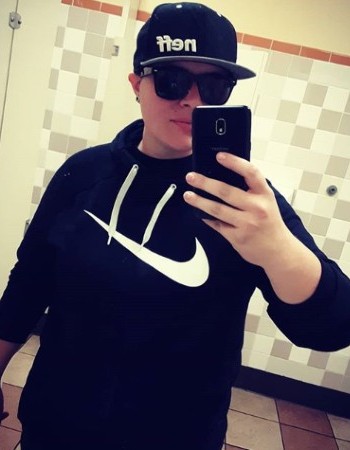 CATCH MPTH ON 109.5 THE HEAT DETROIT BETWEEN 9-11PM EVERY NIGHT!
CONNECT WITH MPTH ON INSTAGRAM
[iscwp-slider username="iammpth"]
STREAM PREMIUM VIRAL CONTENT ON RADIOPUSHERS TV POWERED BY AMAZON FIRE TV AND ROKU
STREAM THE EXCLUSIVE VIRAL PLAYLIST CURATED BY MPTH!