THE NEW DEFINITION OF MILLENNIAL MUSIC HUSTLE
Imagine being an 8-year-old kid and watching your dad DJ a colossal party and seeing the crowd go crazy. The typical 8- year old doesn't experience the music scene on this upper echelon level in life. However, when your dad is the #1 DJ in Newport, Virginia and has the key to the city, Tony Bynum aka Ace Costello life as a child was far from ordinary. Born into a family of music, Tony Bynum began reciting rap lyrics at the tender age of 10, and by 15 he began fierce rap battling at Bethel High School. The hallways of Bethel High School were packed with Hip-Hop music lovers, eagerly waiting to hear his raw and uncensored bars. Tony rapped under the alias "Ace Costello" which derives from the meaning of perfection and mafia ties to original crime boss Frank Costello. Ace Costello music influences range from Jay-Z to Nipsey Hussle.
Ace Costello entered Bluefield College and majored in Sports Medicine & Management. During his college years, Ace developed a deep insight into the music industry and business administration. The brand of Ace Costello launched in college, and his future destiny began to unfold. Ace Costello created and financed Swayzed World Official, LLC. A full-scale record label which encompasses music production, publishing, visual films, and artist development. Bluefield College inspired the music blueprint for Ace Costello and engineered a "Get Rich Or Die Tryin" business mentality.
In 2019, Ace Costello released the emotional and hard-hitting commercial track "Rolling Strong." The track blares through your speakers with a high sense of authority and the heavy bass lines infused with the dark and cryptic snare drums creates an instant millennial street music anthem. Ace Costello narrates his life story on "Rolling Strong" and paints a vivid picture of pain, struggle, hustle, and raw ambition. The track "Rolling Strong" has become a club, street, and barbershop inspirational anthem. Spotify listeners immediately added "Rolling Strong" to several playlists and over 15 different countries stream it daily. Canada, France, United Kingdom, and Italy are feeling the vibes of "Rolling Strong," and Ace Costello's international fanbase is going vertical in 2020.
Newport, Virginia has a population of 183, 457 and Hip-Hop runs "deep" throughout the state. Ace Costello understands the road to success requires no shortcuts be taken under any circumstances. Ace Costello values the music legends of the Neptunes and Clips and is fully aware of the high wall of expectation he must climb to succeed. Ace Costello is the New Definition of Millennial Music Hustle.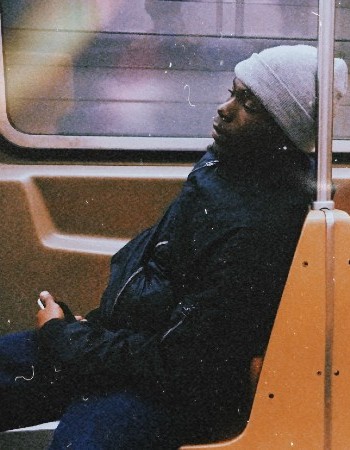 CATCH ACE COSTELLO ON POWER 104.8 TAMPA BETWEEN 9-11PM EVERY NIGHT!
CONNECT WITH ACE COSTELLO ON INSTAGRAM
[iscwp-slider username="acecostello"]
STREAM PREMIUM VIRAL CONTENT ON RADIOPUSHERS TV POWERED BY AMAZON FIRE TV AND ROKU